Discover The Most Alluring Mountain Towns In The U.S
From Taos town, New Mexico to Stowe, Mexico, these mountain towns are perfect choices for adventurers, hikers, and people who want to try and explore something new.
When you consider the ideal vacation, the mind usually drifts into a dreamy coastal village or a cottage by the lake. But if you are considering putting yourself up to new challenges and trying something new such as hiking or climbing, a trip to these mountain towns will provide you an air of excitement and adventures. From Aspen's pristine slopes and luxury hotels to Asheville's vibrant art scene and Leavenworth's European feel, these mountain towns offer unique experiences and stunning scenery.
Here are 7 most alluring mountain towns in the United States
1. Taos, New Mexico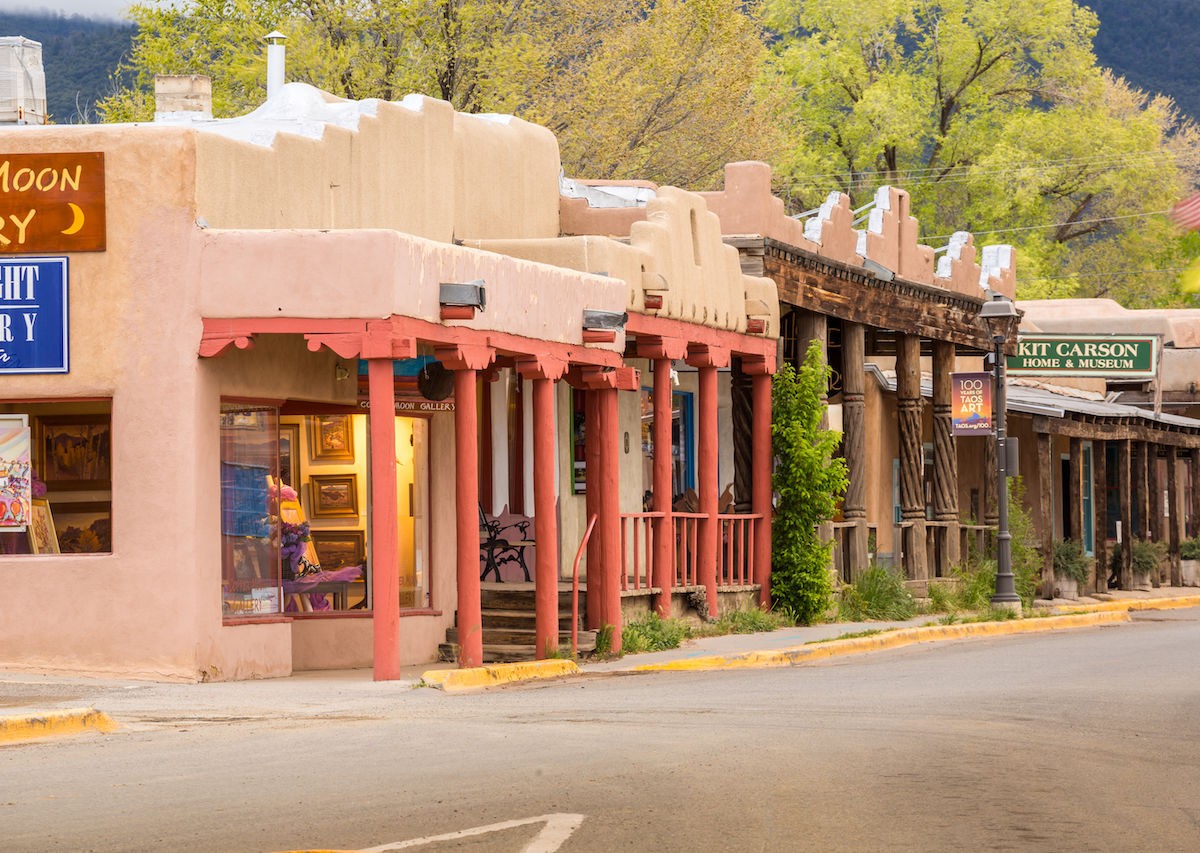 Photo: Matador Network
Taos is a town in Taos County in the north-central region of New Mexico in the Sangre de Cristo Mountains. Initially founded in 1615, it was intermittently occupied until its formal establishment in 1795 by Nuevo México Governor Fernando Chacón to act as a fortified plaza and trading outpost for the neighboring Native American Taos Pueblo (the town's namesake) and Hispano communities, including Ranchos de Taos, Cañon, Taos Canyon, Ranchitos, El Prado, and Arroyo Seco. The town was incorporated in 1934. As of the 2010 census, its population was 5,716. Taos is the county seat of Taos County. The English name Taos derives from the native Taos language meaning "(place of) red willows".
Taos is the principal town of the Taos, NM Micropolitan Statistical Area, which includes all of Taos County.
Taos isn't exactly a summer hotspot unless you're being hyper-literal. But once fall starts taming the inferno, Taos switches to must-visit status. What the Sangre de Cristo Mountains surrounding this New Mexico adventurer's paradise lack in size, they more than make up for in character. And whether fly fishing, mountain biking, horseback riding, hot-air ballooning, river rafting, hot springing, or llama (yes, llama) trekking, a stunning mountain view is almost always in sight. The town itself is an artists' colony replete with the adobe-hut charisma of Santa Fe and more than 80 art galleries. But at any time of year, plan to people-watch while sipping margaritas at the lively Adobe Bar at Taos Inn, or drink Tecate and play shuffleboard at the oldest house in town, Alley Cantina, according to Thrillist.
2. Park City, Utah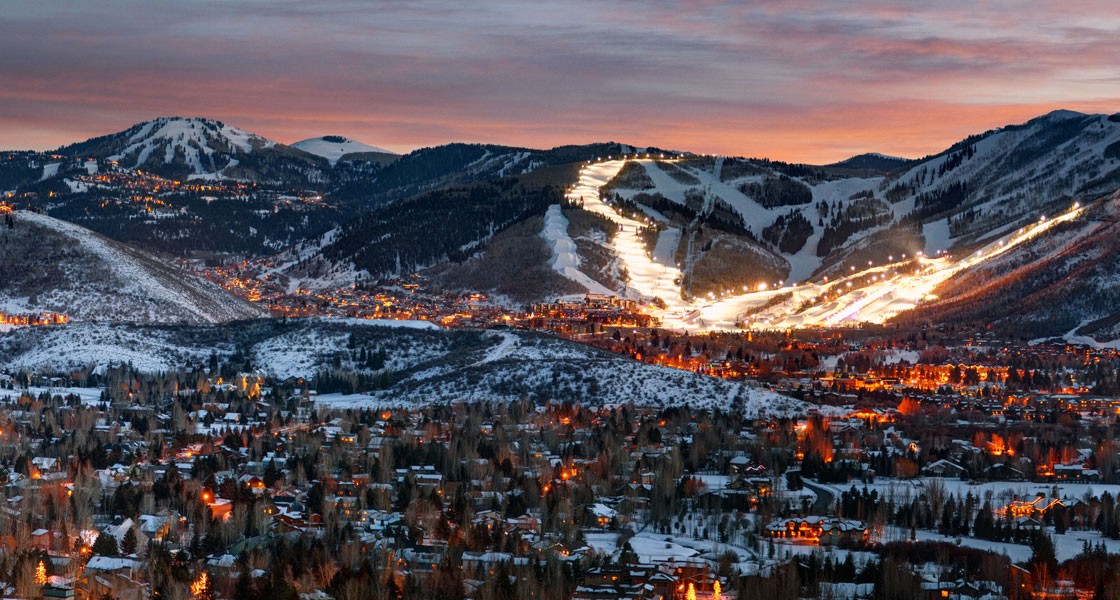 Photo: Wikipedia
Park City lies east of Salt Lake City in the western state of Utah. Framed by the craggy Wasatch Range, it's bordered by the Deer Valley Resort and the huge Park City Mountain Resort, both known for their ski slopes. Utah Olympic Park, to the north, hosted the 2002 Winter Olympics and is now predominantly a training facility. In town, Main Street is lined with buildings built during a 19th-century silver mining boom.
Under an hour's drive from Salt Lake City, Park City is best known for skiing and Sundance. Of course, there's more to the city than that — in the winter, visitors can snowshoe, snow bike, snowmobile, and more, while summer travelers can enjoy fly fishing, golfing, horseback riding, and rafting, among other activities. There's a full range of accommodations, ranging from Airbnbs to five-star hotels, so there's something for every budget and travel style.
3. Lake Placid, New York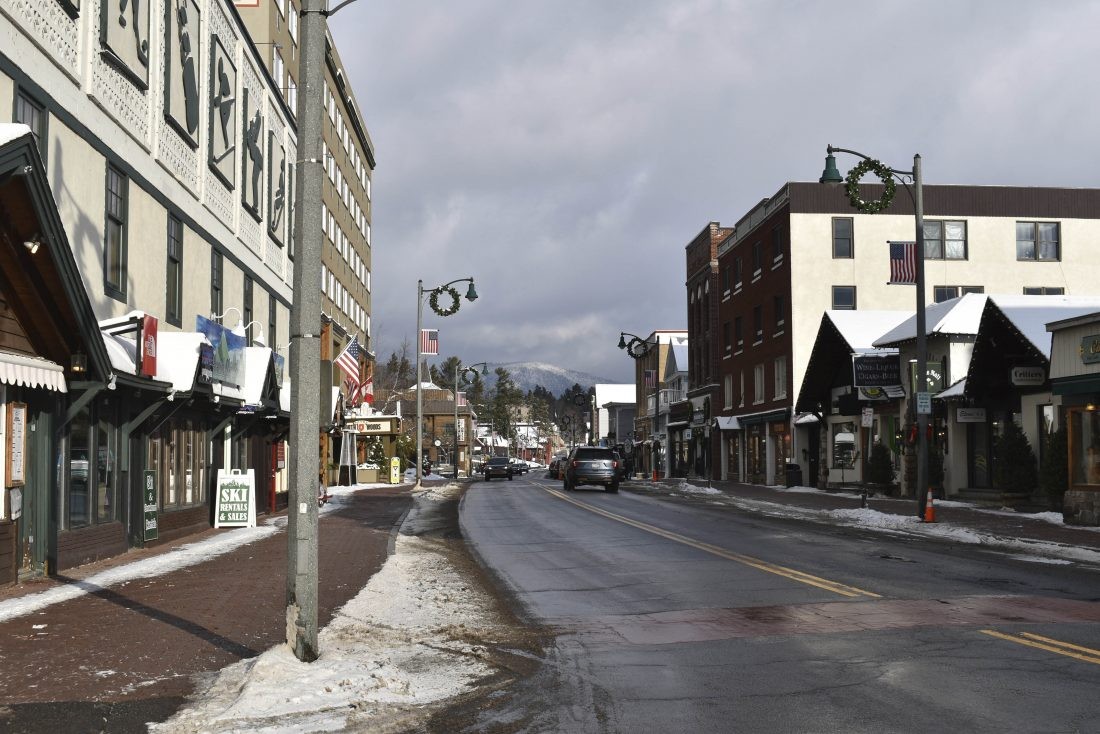 Photo: Adirondack Daily Enterprise
Lake Placid is a village near the lake of the same name, in New York State's Adirondack Mountains. It's known as a Winter Olympics venue and a hub for snow sports and other outdoor pursuits. In the center of town, Mirror Lake has a trail around the shoreline. The Lake Placid Olympic Museum exhibits artifacts including team uniforms and medals. The Historical Society Depot Museum is in the old train station.
As the site of the 1932 and 1980 Olympics, as well as the annual Lake Placid IRONMAN triathlon, you might think you need to hit the gym before being allowed entry to this peaceful Adirondack town's best known for the "Miracle on Ice." And while you can use the town as a base for adrenaline-junkie activities like climbing the 46 High Peaks of the Adirondacks or bobsledding the Olympic Complex, no one is going to give you trouble for filling up your growler at Lake Placid Pub & Brewery and walking the trail around Mirror Lake. There's also a gondola ride, scenic railway, and plenty of perches for lakeside drinking and dining like The Cottage at Mirror Lake Inn, according to Thrillist.
4. Telluride, Colorado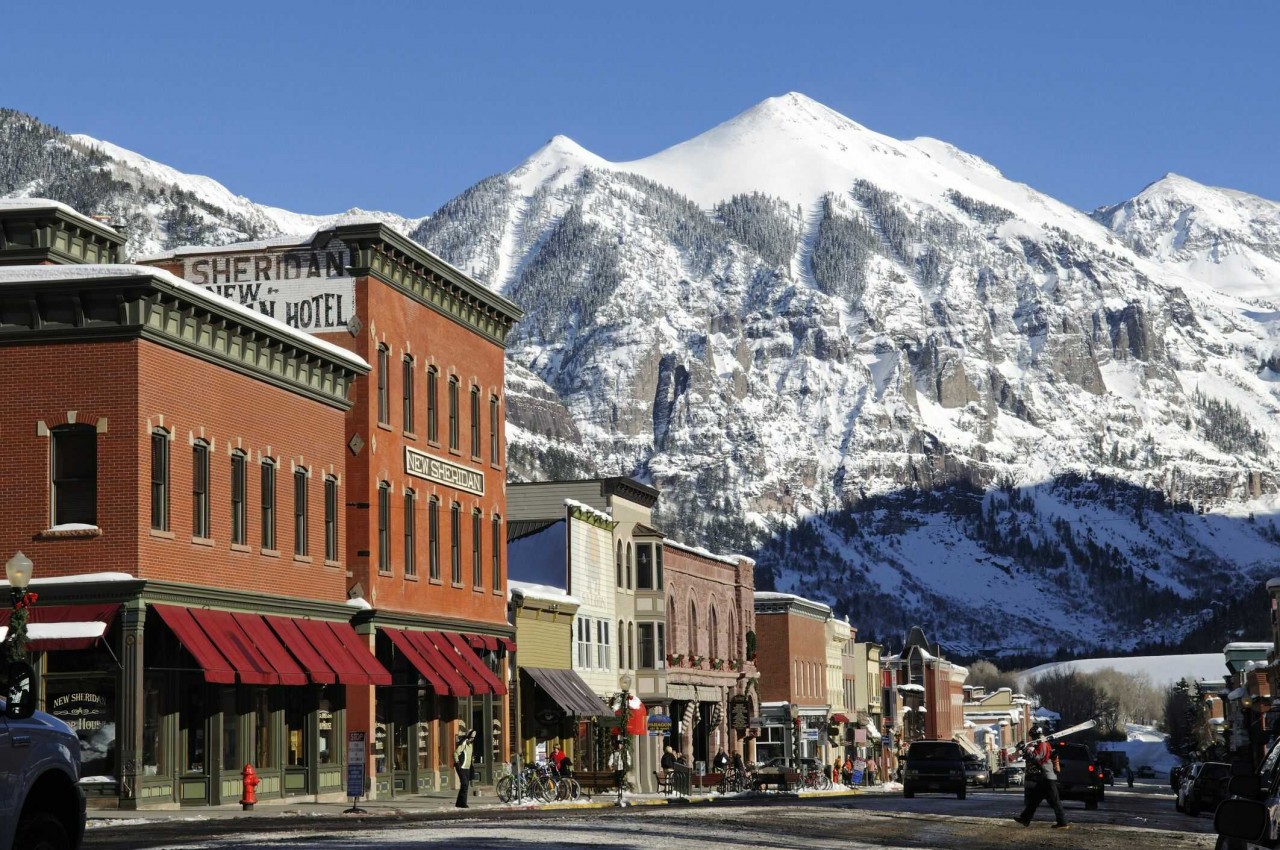 Photo: Shutterstock
The origin of this Colorado village's very unique name is unknown, but there are two dominant theories. The first is that Telluride comes from the word "tellurium," the nonmetallic element (often signifying the presence of gold deposits) that prompted so many pioneers to make their way to the region. But many locals will tell you the name is just an easier way of saying "to hell you ride" – a creative explanation that highlights the killer ski slopes that lure many a winter vacationer each year. Powder hounds will find 2,000-plus skiable acres ideal for novices, experts, and everyone in between. "To hell you ride" also refers to the region's rowdy atmosphere. Residents and visitors alike regularly gather in Town Park or Telluride's bars for a foot-stamping good time. In the end, it doesn't matter where the name comes from – all that really counts is the great experience you're bound to have here.
The best times to visit Telluride are from mid-June to August and from mid-November to early April. Though these summer and winter seasons offer thicker crowds and higher room rates, they're prime times to take advantage of Telluride's popular festivals and world-renowned skiing. To save some coin when visiting during these months, plan on booking your flights and hotel at least two months in advance. Additional savings are available if you opt to vacation between April and early June or between September and early November, the town's spring and fall shoulder seasons. Keep in mind, though, that these months are when many shops and restaurants close for maintenance and the free gondola stops operating, according to U.S.News.
5. Jackson, Wyoming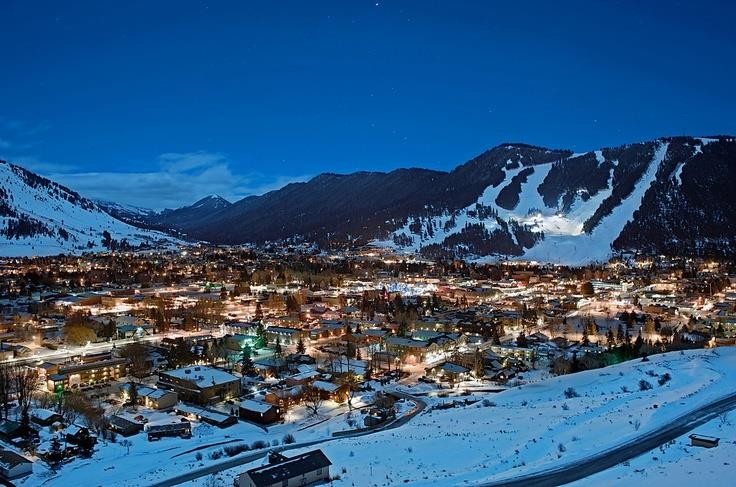 Photo: Brushbuck Wildlife Tours
Jackson is a town in Wyoming's Jackson Hole valley, home to 3 ski areas: Jackson Hole Mountain Resort, Snow King Mountain Resort, and Grand Targhee Resort. The Town Square features arches made of shed antlers from the nearby National Elk Refuge. The National Museum of Wildlife Art has works by Andy Warhol and Georgia O'Keeffe. North are the peaks of Grand Teton National Park, as well as the vast Yellowstone National Park.
Several towns are nestled within this valley, including Jackson, which boasts incredible dining, shopping and lodging options for those seeking a fun and relaxing escape to the mountains. Choose from a number of guided activities, such as horseback riding at the A-OK Corral, whitewater rafting along the Snake River or going on a scenic wildlife tour. Or create your own adventure by hiking, mountain biking, rock climbing, fishing and more in the surrounding mountains and Bridger-Teton National Forest. Skiing is the major winter pastime around these parts, with Jackson Hole Mountain Resort, Snow King, and Grand Targhee all offering top-notch runs. For a unique winter experience, try dog sledding in Jackson Hole or visit the National Elk Refuge. The refuge provides a home for thousands of elk each winter and offers sleigh rides among the elk from mid-December through April.
6. Asheville, North Carolina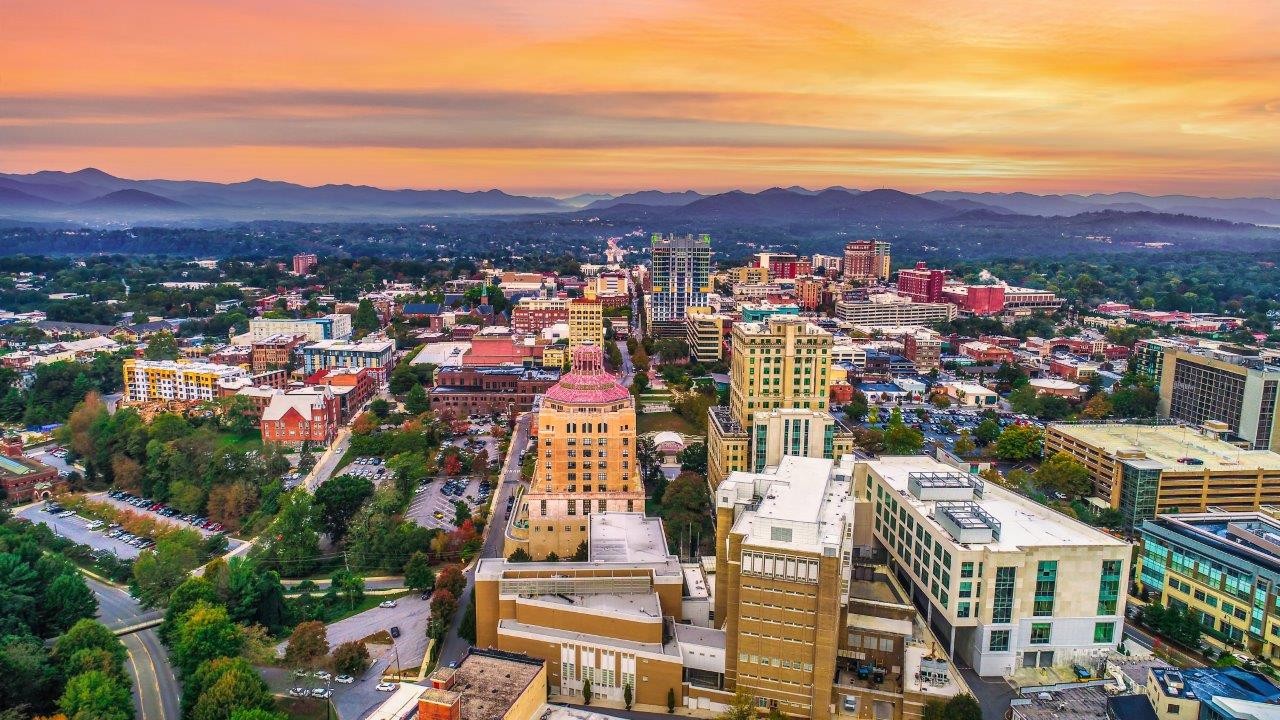 Photo: Shutterstock
Asheville is a city in western North Carolina's Blue Ridge Mountains. It's known for its vibrant arts scene and historic architecture, including the dome-topped Basilica of Saint Lawrence. The vast 19th-century Biltmore estate displays artwork by masters like Renoir. The Downtown Art District is filled with galleries and museums, and in the nearby River Arts District, former factory buildings house artists' studios.
Surrounded by North Carolina's Blue Ridge Mountains, Asheville combines outdoor adventure with quirky mountain town charm. The city has a vibrant art scene — downtown Asheville is packed with galleries and boutiques — and it's surrounded by great hiking trails. You can't visit Asheville without stopping at the historic Biltmore Estate, a stunning mansion built by George Vanderbilt in the late 1800s. Extend your time on the perfectly manicured property with a stay at The Inn on Biltmore Estate, according to Travel + Leisure.
7. Stowe, Vermont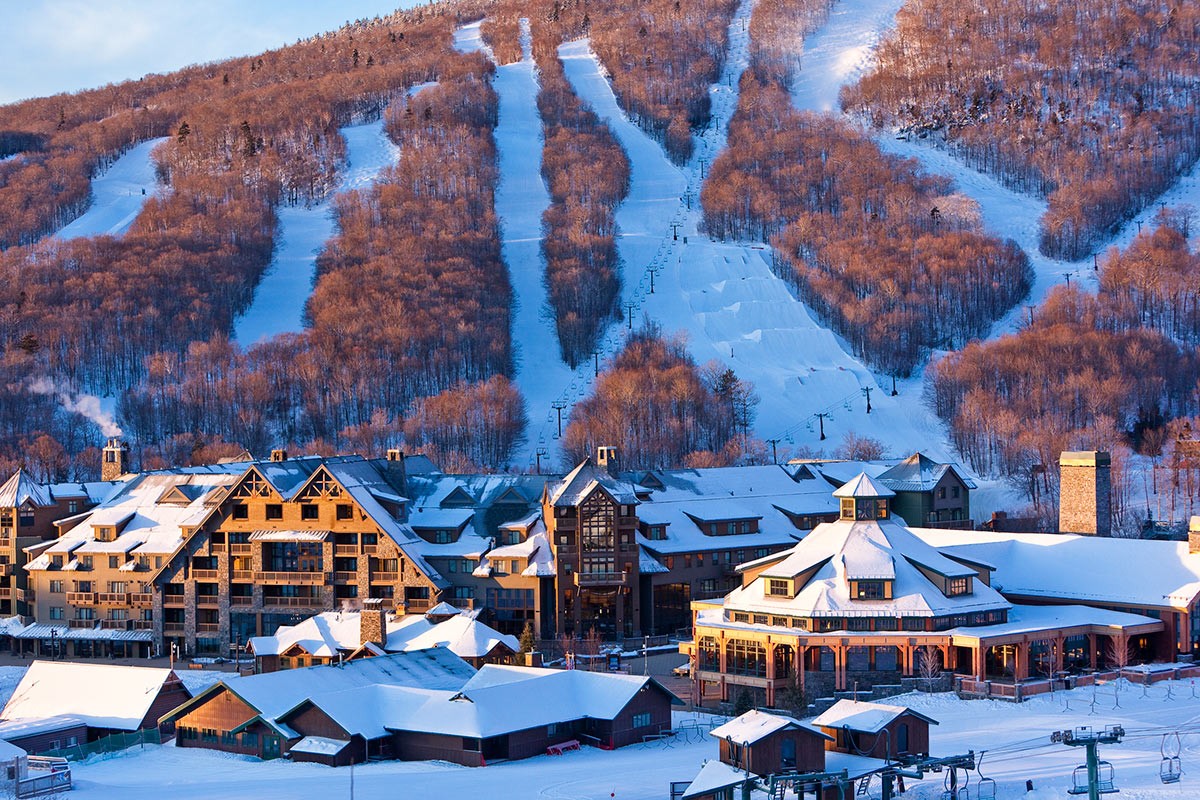 Photo: The Journal | Alps & Meters
Stowe is a town in northern Vermont. It's overlooked by Mount Mansfield, known for its trails and ski slopes. The Auto Toll Road climbs to the summit ridge. Near the base, Smugglers' Notch State Park has dense forest and a narrow mountain pass. The Stowe Recreation Path follows the West Branch of the Little River through town, with mountain views. The Vermont Ski and Snowboard Museum exhibits ski gear and artifacts.
From mountain to Main Street, discover quintessential Stowe at one of the unforgettable events that transform Stowe's scenic landscape into a vibrant New England destination. Throughout the year, Stowe hosts many time-honored annual events that are not to be missed. Soar above the mountains during the Stoweflake Hot Air Balloon Festival, enjoy live music at the outdoor summer concerts at Trapp Family Lodge, plan your foliage season trip while experiencing the local cuisine during Dine Stowe week, and take a trip down memory lane at the Traditional Christmas in Stowe celebration.
Those looking for recreation will delight in the Stowe Recreation Path, a 5.3-mile paved path winding through downtown and the Mountain Road Village, with shopping and dining for everyone, according to Vermont Vacation.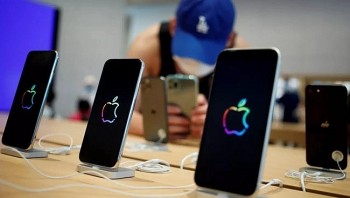 World
India exported iPhones worth $1 billion from May to September 2022, according to a Bloomberg report, but a closer look at the data shows the country is a long way from rivalling China's iPhone manufacturing chops