Discover The Trendy Hair Cut For Summer 2022
Let's start your cheerful summer with these trendy haircuts that will bring you a fresh feeling! These styles are easy to cut and are suitable for different face shapes.
The first few months of 2022 has seen many different hair trends take hold. From red color and Y2K accessories to the soft-layered butterfly haircut, plus countless variations on the '70s shag, hair changes seem to be top of mind.
Take a look at these hairstyles that will go trendy in this summertime.
1. Bouncy Blowouts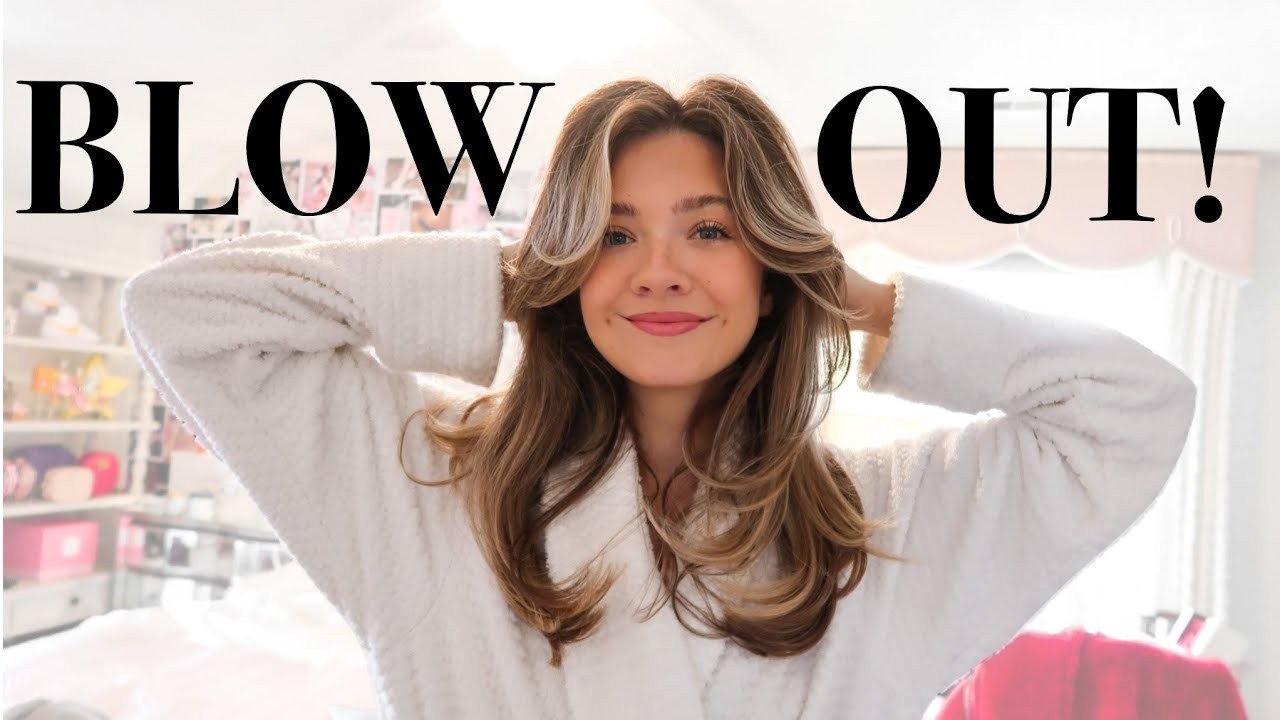 Photo: Lindy Goodson
The bounce blowout is the next-level hair trend you need to know about. Grab your round brush, because in case you hadn't heard, 2022 is the year that luxe, gravity-defying blow-dries are back in full force.
The look, favored by the likes of JLo who wore the bounce blowout this week, takes the classic blow dry a step further, with supersized sculpted waves, tons of body, and – you guessed it – incredible bounce.
Over on TikTok where "blowout" has 582 million views users have been sharing their tips and hacks to get the most bounce possible. After getting requests to post a hair tutorial @dianashex showed how she uses a blow dryer with a detachable hair roller brush (the top section of the brush detaches and can be clipped in hair) which doubles as a round brush and a roller.
HOW TO CREATE BLOW DRY BOUNCY CURLS
1.Prep hair with ghd total volume foam
2.Dry product into hair
3. Create parting and section hair
4. Take a section of hair and place brush underneath
5. Glide the brush down the hair with the airflow following from root to tip
6. Roll the brush back towards the roots
7. Set the curl
8. Remove the hairdryer and leave to cool
9. Pin curl the hair
10. Repeat steps 4-9 throughout hair
11. Release pins
12. Dress out hair with oval brush and add accessories
2. The Mid-Length Shag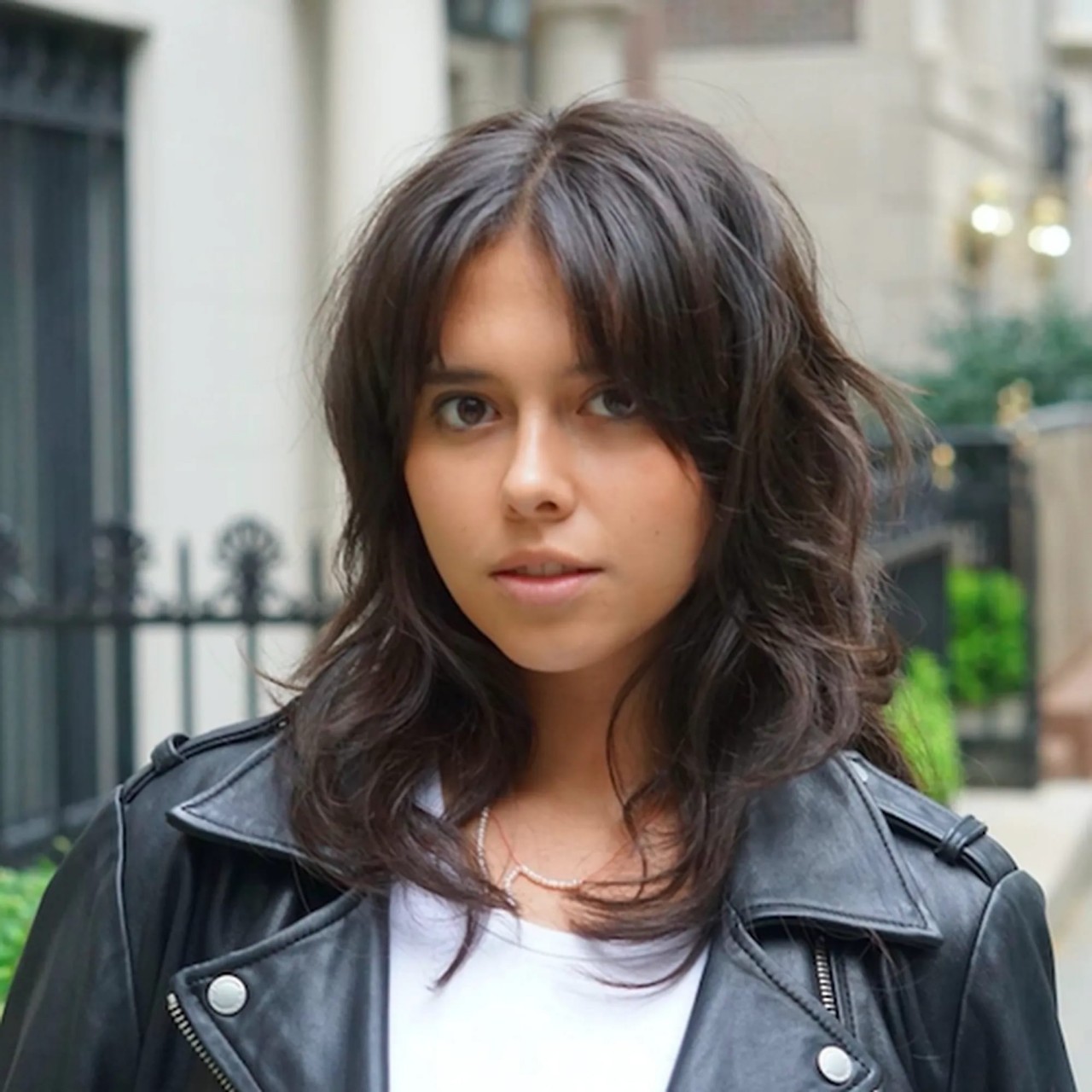 Photo: Allure
Originally created by barber Paul McGregor, the shag traditionally consists of layers that are feathered at the top and sides, making the hair full around the crown and thinner around the edges and throughout the ends.
A shag is perfect for women with medium textured hair. If you're searching for a unique style, why not try swoopy layers? As well as offering instant volume and dimension, swoopy layers put a contemporary twist on the traditional shag cut.
Pronounced layers providing showy jagged edges is the main attraction of the modern shag that is additionally upgraded with subtle highlights and downlights. The front tresses are flipped in to bring out the face oval, while the back locks are playfully flipped out.
Hair cut with high layers and thinned longer down the ends might seem a little too Carol Brady. However, if done by a professional, it can also take the weight off of heavy hair or give thin hair a new lease on life. It's sure better to go to a salon. If you're hoping to avoid the 1970s look – don't try this at home.
"Our obsession with the '70s isn't going anywhere," says Stuart Marsh, color director at Taylor Taylor London. But while shag hairstyles have been either quite short or on the very-long side, it's the medium-length cut that's happening now. "The mid-length shag cut was made popular by '70s rockstars and recently [has been] brought back into fashion," says Stuart. "Think of a modern Mick Jagger look, with lots of layers and movement. It's the perfect unisex hairstyle that can be made shorter or longer depending on the look you're going for." Wavy or curly hair? Stuart says this trend is ideal. "It creates a tousled, undone effect that works well with all the texture."
3. The '90s Bob
Photo: Buzzfeed
Bobs are trending everywhere, but Ryan Forsythe, Trevor Sorbie's international artistic director, pinpoints the jawline-grazer, reminiscent of the '90s.
"The '90s jaw-grazer with a deep center parting is going to be hot," Ryan says. "It's a striking cut, which can be worn ultra sleek (like Jennifer Lopez) or naturally undone — think Natalie Portman in the film Leon." Like this beautiful style on Soo on Instagram, Ryan says it should be the same length all the way round. "This is sometimes referred to as a 'square bob' or 'box bob' and can be cut blunt with scissors or with a razor for a more jagged and textured result."
Ryan has some solid advice prior to going for the chop: "Be sure to have a thorough consultation with your stylist to assess the suitability. A slight adjustment of length may be all it needs to suit your features, but this little bob is pretty versatile."
4. The Curly Fringe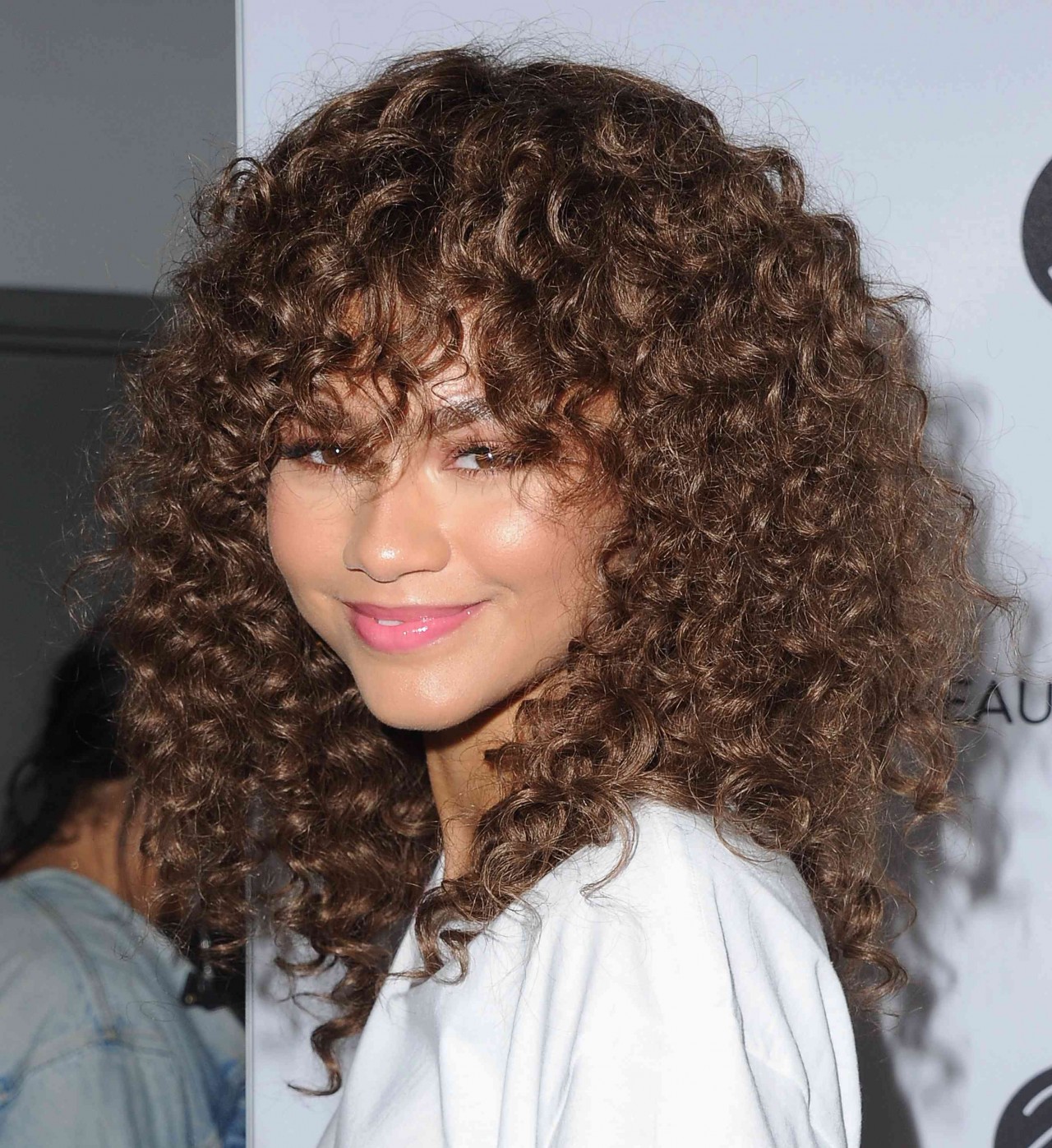 Photo: Getty Images
Fringes aren't exactly a low maintenance hairstyle choice. In fact, they need constant brushing, washing and spraying to keep hair from flying off in rogue directions or else becoming greasy before your next wash day comes around.
If you are blessed with curly hair, a fringe can be even more work – at least to begin with. You see, the shorter the hair, the bouncier the curls, which means many people trip up at the point of cutting, ending up with a fringe much shorter than anticipated. Plus, we all know curls often have a mind of their own without proper care. However, if you master the art of styling a fringe, it's well worth the effort – even more so if you have curly hair.
When curly hair is wet, the weight of the water pulls the hair down and straightens out the curls, meaning when it's dry, it has a tendency to bounce up. For that reason, the hair pros recommend cutting a curly fringe when hair is totally dried.
Whether you plan on embracing your natural hair texture or blow-drying it straight, it's always important to have the right products to make sure hair is healthy and protected. If you fancy smoothing our your fringe, preparation is key as curly hair can become easily damaged by heat tools.
5. Half – up Half – down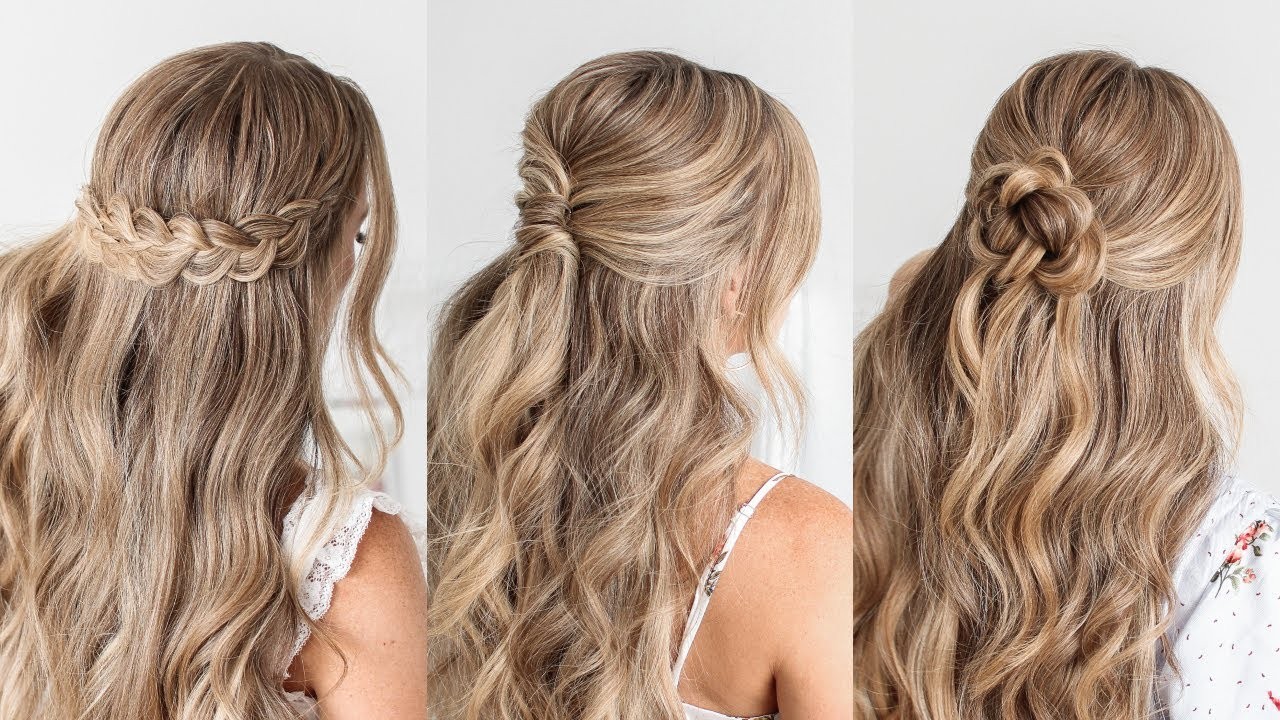 Photo: Missy Sue
Half up half down hairstyles are easy to create and extremely versatile. Try a messy half bun or tousled half up braids for a laid-back, casual vibe. For more formal styles, try a twisted halo or half double French braids. Be sure to have extra bobby pins, clear hair elastics, and hair spray within reach to easily complete your chosen look!
Pull your hair into a simple half ponytail for an easy look. Brush your hair out to detangle straight hair or finger-comb curly hair to get rid of any knots. Section off the top half of your hair by starting right above your ears and pulling all of the hair up to the crown of your head. Make sure both sides are even – the tail end of a rat tail comb can help you achieve a straight part. Secure the half ponytail at the base with a clear hair elastic.
For a sleek look, pull the half ponytail up and secure it firmly.
For a messy, natural vibe, gather and secure the top half of your hair loosely. Pull down a few face-framing tendrils to soften the look even more.
You can accomplish this look with chin-length, medium, and long hair.
Twist your hair into a messy half bun for a quick, cute style. Section off the top half of your hair and hold it securely at your crown with one hand. Twist the hair loosely into a bun and twist an elastic around the bun to hold it in place. Then, use bobby pins to shape and neaten the topknot in the front and back. Finish the look with a light misting of hairspray.
For more volume and texture, use a texturing spray at the roots before sectioning the hair.
You can also tease the hair gently at the sides to create more volume and a messier look.
Create this look if you have medium to long hair.
Try tousled half-up basic braids for a boho vibe. Section off your hair on one side by gathering hair from the top of your ears to your temples. Loosely braid the section of hair to the end and secure it at the back of your head with bobby pins or a barrette. Be sure to tuck the ends so they're hidden. Then, do the same thing for the other side. Spritz the look with hairspray.
You can also drape the braids loosely and secure them right above the nape of your neck for a softer style.
Pull down face-framing tendrils and tease gently at the crown if you want to add some volume.
Weave flowers or greenery into your braids to create the ultimate boho look.
You'll need medium to long hair for this style.
Create a loosely twisted or braided halo for a natural look. Grab the hair from the top of your ears to your temples on each side to create 2 sections. For twists, rotate each section of hair loosely and pin them in place or use a barrette to secure the twists at the back of your head. For braids, separate each of the 2 sections into three pieces, then braid. Use a pin or a barrette to pin the braids in place or secure them at the back of your head. Let the ends of the twists or braids hang down loosely in the back with the rest of your hair.
Secure the twists lower down on the back of your head to create an even softer look.
Tease the hair at the crown and on the sides and spritz hairspray over your style to lock it in place.
Pulling down face-framing tendrils will soften the look even more.
You can achieve this look with chin-length, medium, and long hair.
6. The Classic Bob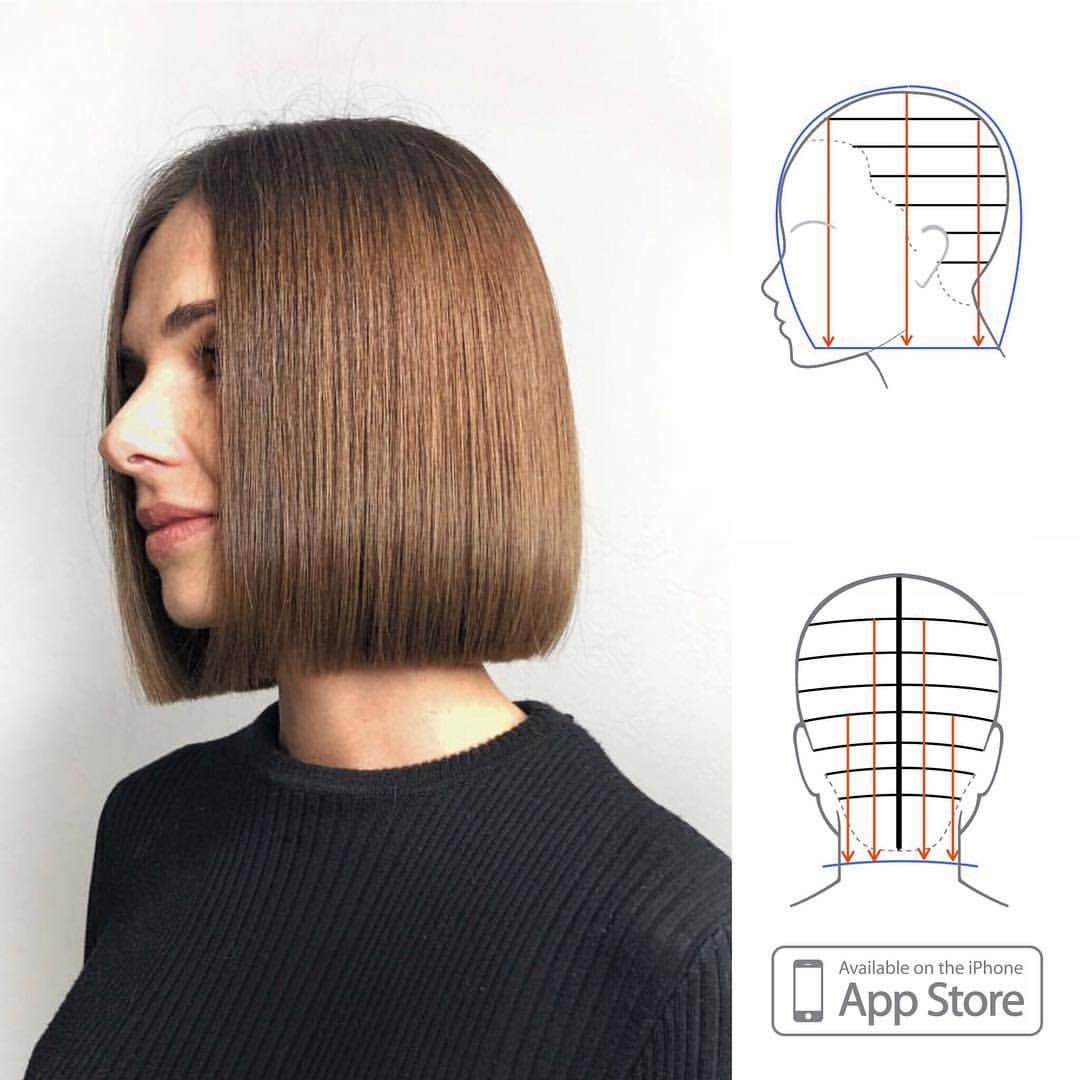 Photo: Pinterest
A classic bob haircut is a style most popular among women, which has remained common over the years because of its simplicity and timelessness. In this style, the hair is cut to the same length all around the head. A chin-length bob is the most common, in which the hair will fall just to the jawline. Some choose to go a bit shorter and chop the hair around the ears. The classic bob haircut is typically parted in the middle or off to one side, and is generally styled straight. There are advantages and disadvantages to this haircut.
Stephen Buller, cofounder of Buller and Rice, says that the classic bob is a staple in the hair industry and a constant throughout seasons, willingly adapting to suit its fans. "This summer we feel shorter, sharper, more classic bobs will dominate," he tells R29. "It's styled quite sleek, with some delicate texture, but with volume, too. We have seen this before, famously with Drew Barrymore and Audrey Tautou, but more recently with Selena Gomez and Dua Lipa."
Stephen says it's all about seriously-clean cutting to enhance healthy ends and to give the illusion of fuller, thicker hair. "This works well with a middle parting, but also looks edgy with a micro fringe, which we also predict to make a surefire comeback this spring." To style, Stephen suggests dusting off your round brush for extra volume when blow-drying, with help from OWAY Volumizing Spray at the roots.
Certain hair types or face shapes are more flattered by the classic bob haircut than others. Those with thin, straight hair may find that this haircut gives their hair more volume and lift. In addition, women with long, narrow faces often find that a classic bob haircut helps to shorten their faces and adds a nice balance. Conversely, there are some hair types and face shapes that don't agree so well with a bob haircut; those with very round or square faces might find that a bob haircut is simply too much. In addition, a bob haircut can make very thick or curly hair look even bigger and wider around the face, which is generally not a great look.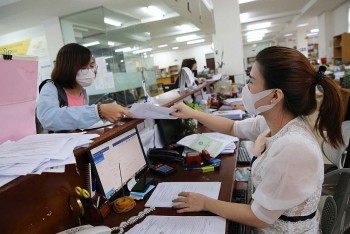 Economy
Vietnam Business & Weather Briefing (May 25): On the morning of May 25, SJC 9999 gold's price stayed at the same level as last week.