Dodging Kicks and Punches in Tay Son
Tay Son, the birthplace of martial art in Vietnam's centerland, is a fascinating tourists destination full of legendary attractions and historical relics that you do not want to miss.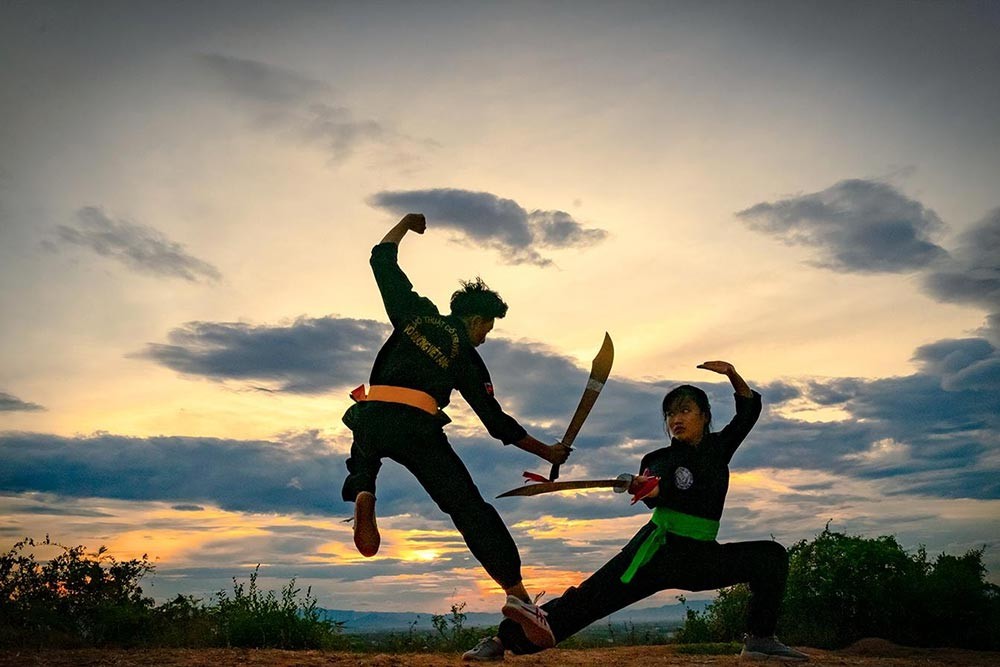 Photo: Gona Tour
One of Vietnam's lesser-known destinations - Binh Dinh province - is worthy of the name "a precious pearl in the central land." The natural scenery provides a beautiful backdrop for Tay Son's masterful martial arts.
While in Binh Dinh province, Tay Son is the destination where visitors will have the opportunity to admire the poetic picture of the blue sea, nestled on the steep cliffs full of magic. This place became part of Vietnamese war history for being the birthplace of many legendary national heroes.
Photo: Beatwiki
A region of warriors and heroes
The heritage of Tay Son still remains to this day because the local people honor their ancestors' victories by educating generations about Tay Son's heroes and by preserving traditional customs, especially Tay Son's infamous martial arts.
Tay Son has become a very sacred pride for every martial artist in Binh Dinh Province. There are plenty of attractions introducing Tay Son legends to tourists, you should start by visiting Quang Trung Museum - Tay Son palace.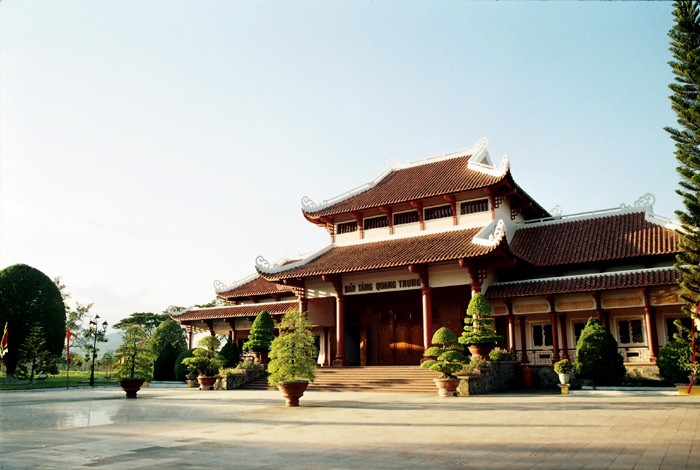 Photo: Beatwiki
Quang Trung Museum is located in Phu Phong town, Tay Son district, where many historical relics and artifacts related to the Tay Son movement and three indigenous national heroes Nguyen Nhac, Nguyen Hue, and Nguyen Lu.
Tay Son Palace - a place to worship the Nguyen family and other military people, is where you can enjoy watching martial arts performances. Immersed in the martial arts, you will be as if you are lost in the rhythm of the battle drum. The story behind the performance will have passengers travel back in time to the Ngoc Hoi - Dong Da victory in 1789.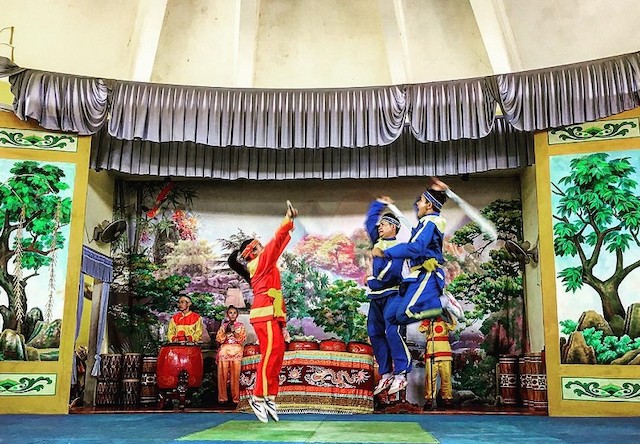 Photo: Kham Pha Di San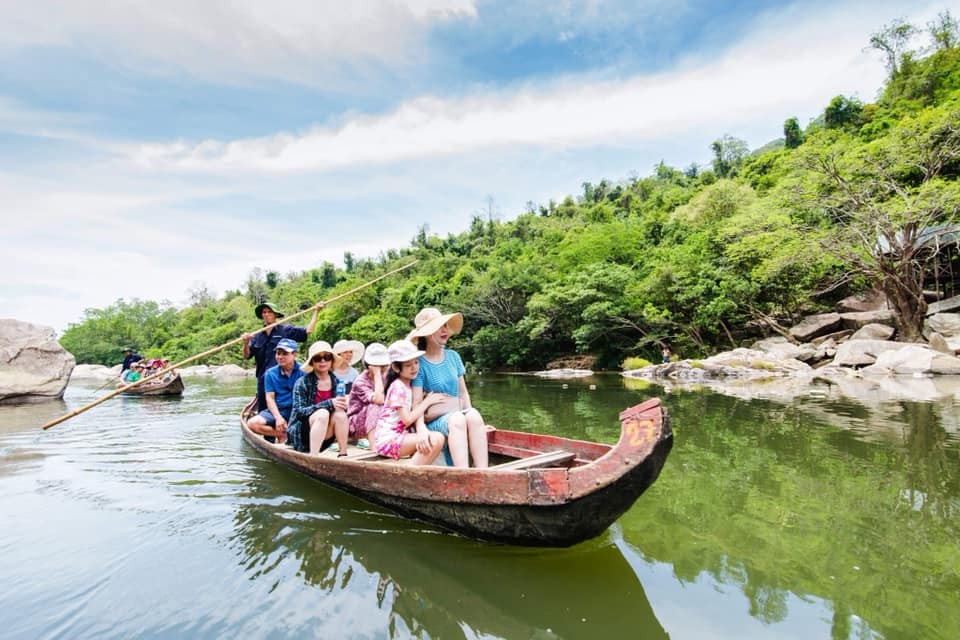 Floating by the rustic riverbank is also tourists' favorite. Photo: Quy Nhon Hotel
Also, at the peak of An Son mountain - the place to gather the spiritual energy of the heroic ancestors, you will find the Dai Kinh Thien altar - the spiritual area of ​​worship. Built majestically on the top of An Son like a gateway between heaven and earth, local people come here to perform ceremonies on important occasions. Tourists also love Dai Kinh Thien because of many interesting architectures like An temple, pangolin, heaven gate, ceremony road, etc.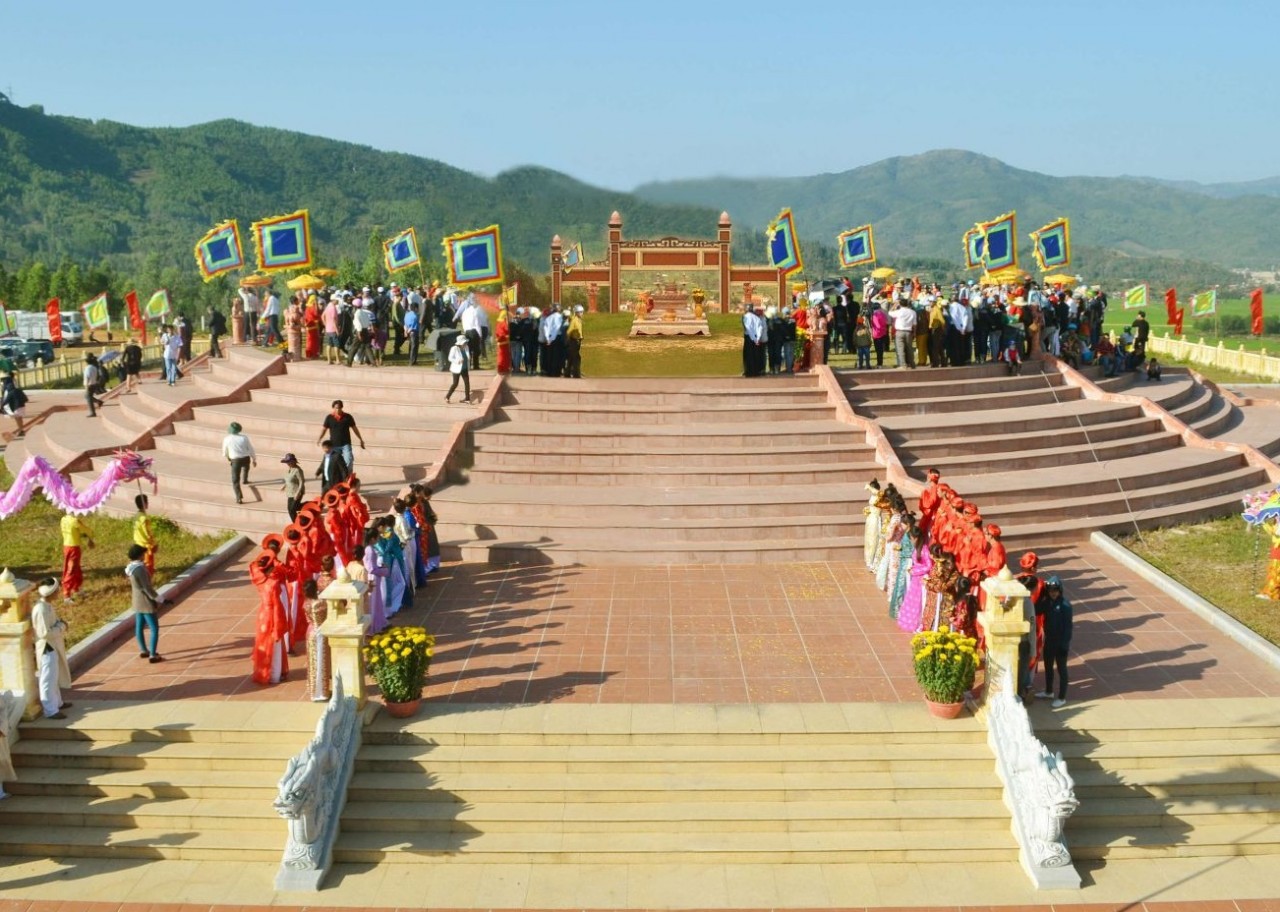 Dai Kinh Thien altar. Photo: Du Lich Quy Nhon
The rhythm of Champa
And Duong Long tower, Thu Thien tower in Tay Son are the biggest pieces of evidence of the prosperity of the ancient Champa nation in the land of Binh Dinh.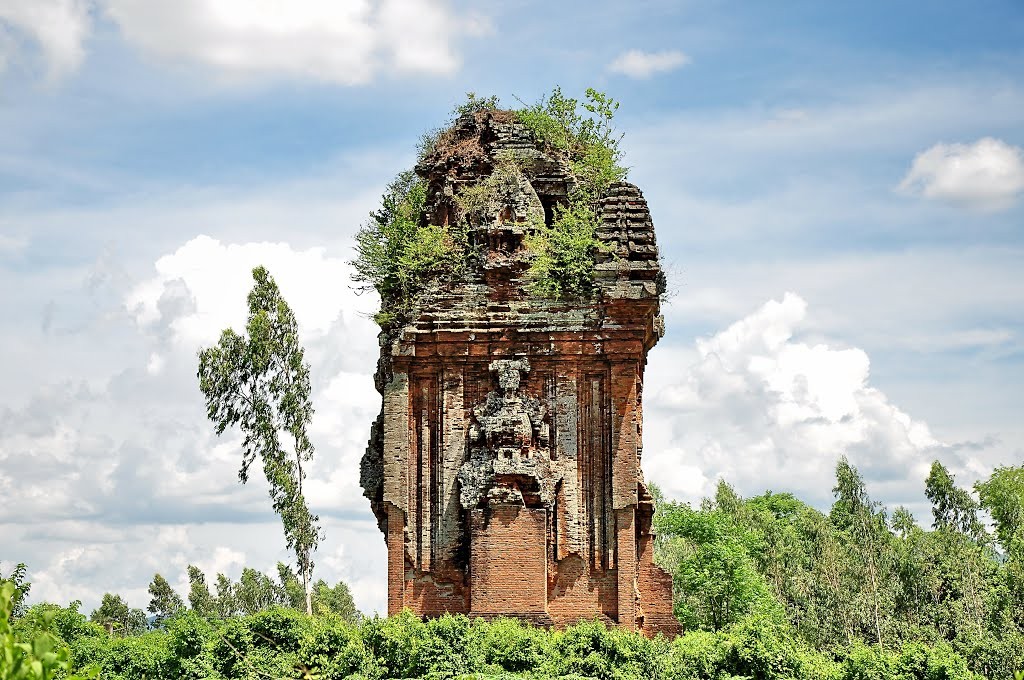 Photo: Beatwiki
Thu Thien Tower is located on a rather low hill, less than 1 km from the south bank of the Kon River. Although the tower is small, what it lacks in size, it more than makes up for in impact and appeal.
You will find many features of Cham architecture mixed with the style of Binh Dinh Province such as the tall arch of the cape, the columns are left smooth without decoration, the original towers are close together, and so on. Inside the tower, there are many reliefs attached to the statue.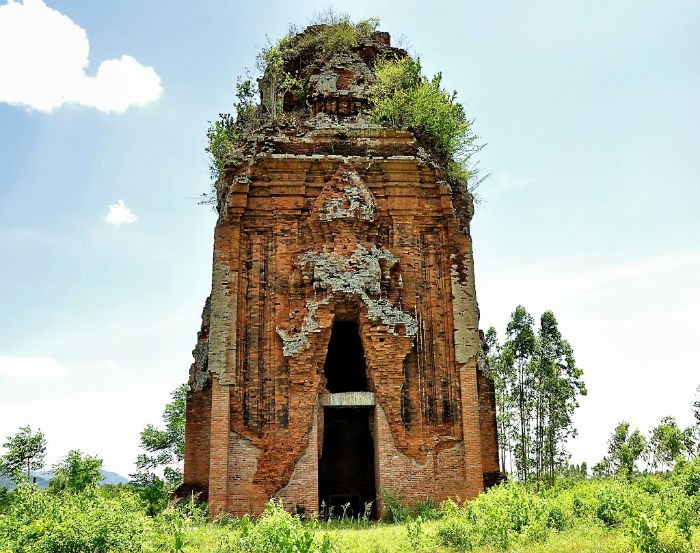 If you are an architecture enthusiast and love to explore the glorious history, then Thu Thien Tower is for you. Photo: Beatwiki
Duong Long is also an attractive destination for many tourists because of its mysterious beauty.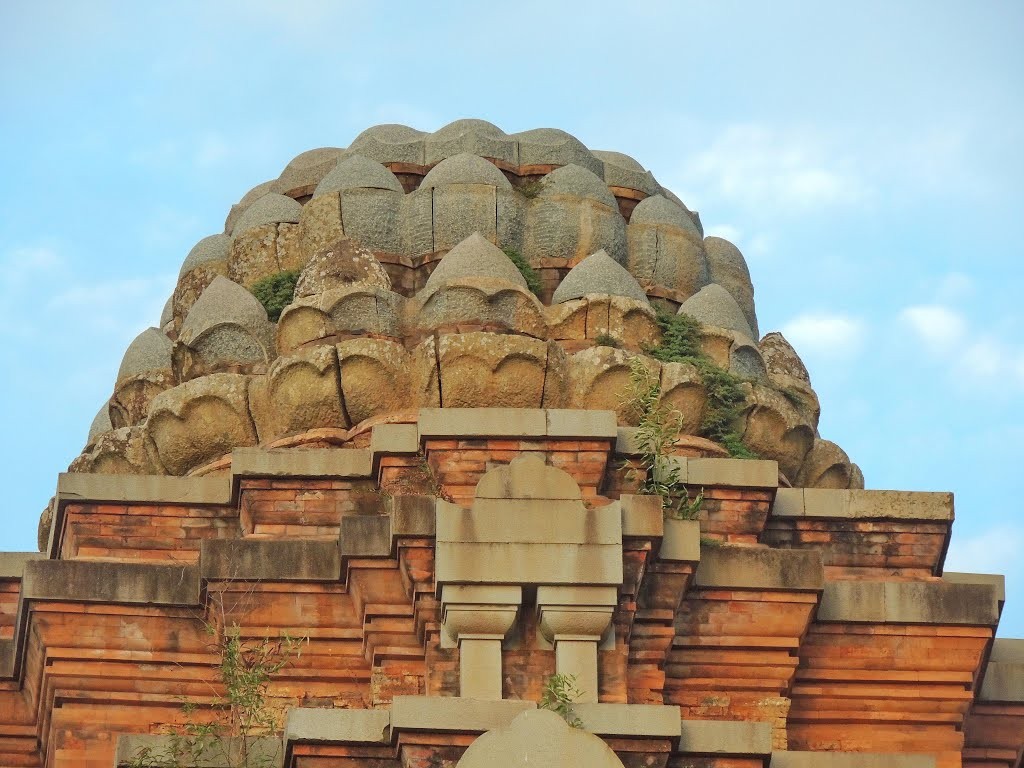 Duong Long tower. Photo: Beatwiki
After visiting Duong Long tower, passengers remember to visit Go Hoi and Go Cay Ke pottery centers to learn and discover traditional pottery villages.
Ham Ho tourist area is located in Phu Lam village, Tay Phu commune, Tay Son district with an area of ​​up to 42.3 hectares, spread in a green valley covered by majestic mountains. Upon arrival at Ham Ho, passengers are overwhelmed by the green of the forest, the sound of birds chirping, the sound of murmuring streams weaving through the cliffs, and the splendid lake surface like a giant mirror.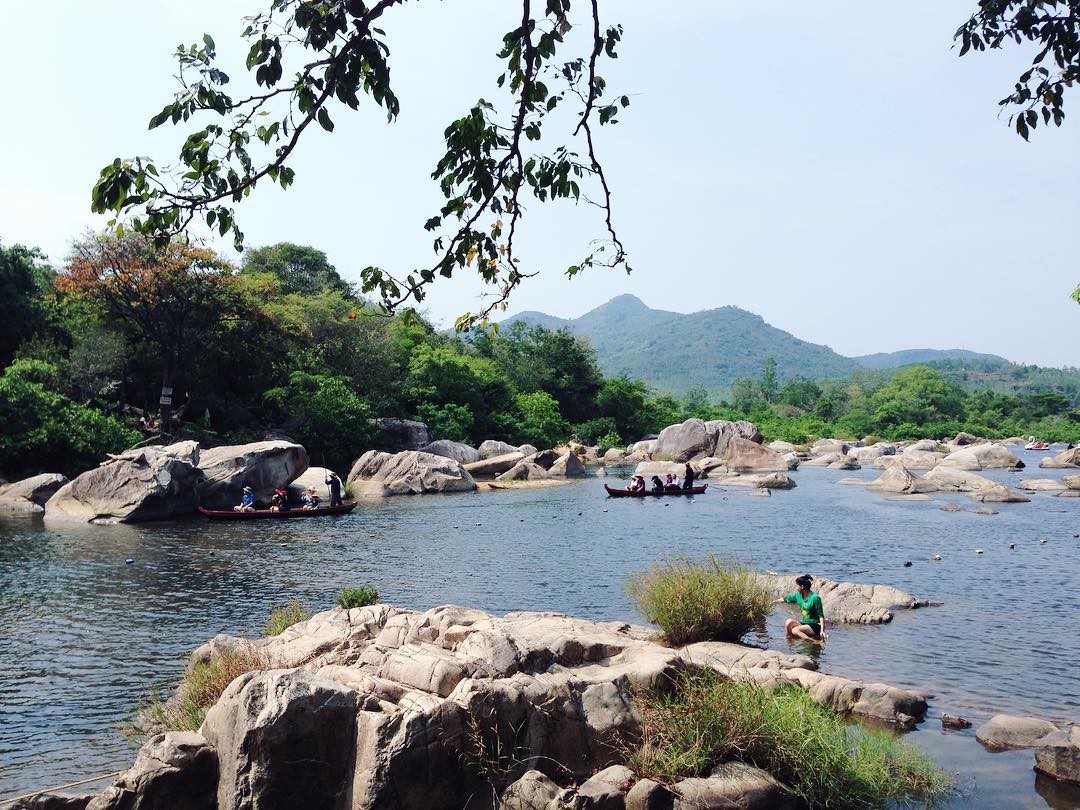 Photo: Beatwiki
Many people admire and praise the scenery in Ham Ho just like the painting, the floating clouds, the sky, the rivers to the green forest, the rocky mountains are harmonious, flawless, and beautifully collided.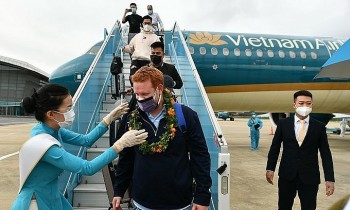 National
Vietnam News Today (Jan. 29): Vietnam records 14,892 new local Covid-19 cases; PM orders prioritizing pandemic control for safe and warm Tet; Vietnam scraps rapid Covid test requirements for int'l passengers; Vietnam-Australia trade hits all time high in 2021.