Domestic Tourism: Destinations Fully Booked in Tet
Currently, many high-end resorts in Sapa and Phu Quoc are already more than 90% full during Tet. Most of the tourism units in the localities that are "hot spots" have reopened.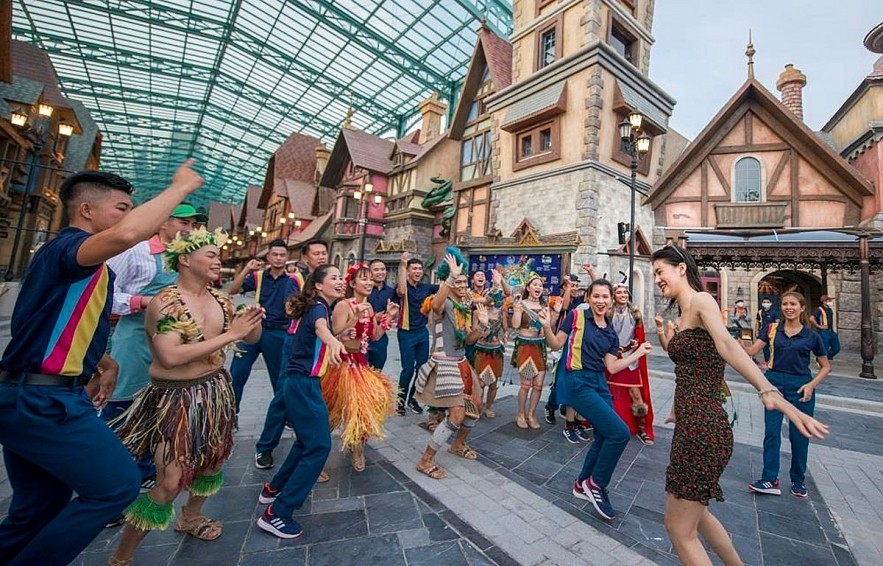 A lot of tourists have planned to travel in Tet. Photo: VNP
The Vietnamese tourism market has recovered during the Lunar New Year after two years of being affected by the Covid-19 pandemic. The bustling atmosphere has begun to return with "hot" destinations across the country.
Many people confidently travel to greet the New Year not only because the Tet holiday lasts up to nine days, the coverage of vaccines is increasingly wide, but also because of the Government's policy of opening up to international tourism in a new phase.
Vietnam tourism is vibrant during Tet
Nearly 90% (of more than 10,700 survey participants) said they want to travel within the next 10 months, of which 53.7% want to travel in the first months of 2022; 45% choose tours lasting 2-3 days; 78% of respondents want to go with family or a group of friends.
This is the result of a survey on tourist demand and trends during the Covid-19 period, which has just been conducted by the Tourism Advisory Board in collaboration with the Private Economic Development Research Board and VnExpress in December 2021.
It can be seen that the above survey describes the Tet tourism market with the reality that the closer to Tet, the more people book travel services. Tourists mainly choose to travel in small groups, short days, to nearby sightseeing and resort destinations to ensure safety against the pandemic.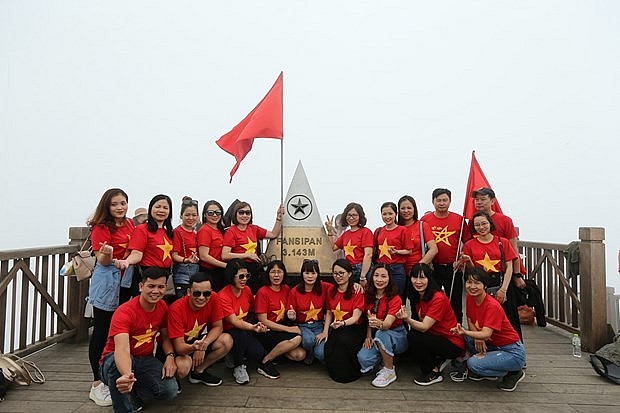 Tourists on the top of Fansipan. Photo: VNP
Representatives of travel agencies said that this year's Tet holiday season is not as jubilant as it was before the Covid-19, but domestic tourism is showing positive signs of recovery. Some of the most attractive destinations in the South include Phu Quoc, Da Lat, Nha Trang, Ho Chi Minh City, and some western provinces; in the North are provinces such as Hoa Binh, Lao Cai, Cao Bang, Ha Giang, Son La, Bac Giang.
During this period, the demand for flights on routes from Ho Chi Minh City to the Central Highlands, Central and Northern provinces is increasing again. During the Lunar New Year in 2022, the frequency of domestic flights is about 14,000 flights with 2.7 million seats. These are statistics from the Civil Aviation Authority of Vietnam. It can be seen that, after a long period of "hibernation," Vietnamese tourism has begun to "wake up."
Many destinations are fully booked
A representative of Saigontourist Travel Service Company (belonging to Saigontourist Group) said that since the beginning of October 2021, it has served 98 domestic MICE tourist groups with more than 6,000 guests going to Ha Long, Da Nang, Quy Nhon, Nha Trang, Phan Thiet, Phu Quoc, and Ho Chi Minh City. It is expected that in the first and second quarters of 2022, this unit will continue to serve more than 150 MICE (tourism combined with events) delegations, including a record 2,200 visitors to Long Hai.
CEO Bui Tri Nha, PNtrip travel company, said that this Tet holiday, the luxury resort segment has become popular due to the priority of safety factors. Guests tend to go to places that are open, wide, with few people, and full of amenities. That is also the reason why homestays and resorts near Hanoi are mostly full.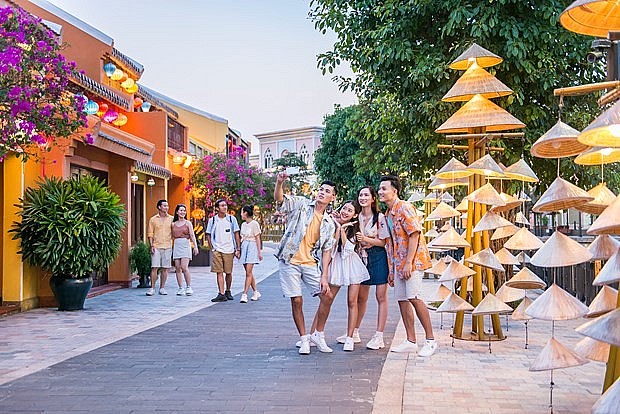 Young people experience Hoi An. Photo: VNP
Director of the Department of Culture, Sports, and Tourism of Lam Dong province, Nguyen Viet Van, said that in the early days of January 2022, Da Lat was always crowded with tourists. Many accommodation establishments in Da Lat reach about 70% occupancy; 2-star hotels, tourist villas, whole houses are with a capacity of 90%; Hotels from 3-5 stars reach more than 90%.
Safe travel during Covid-19 is always a top priority for everyone. Therefore, to ensure the safety of tourists when enjoying the spring trip, besides strictly complying with regulations on pandemic prevention and control such as 5K, making partitions on cars, instructing tourists to make medical declarations, and testing on-demand, many travel agencies also add Covid-19 insurance items to increase the benefits for visitors.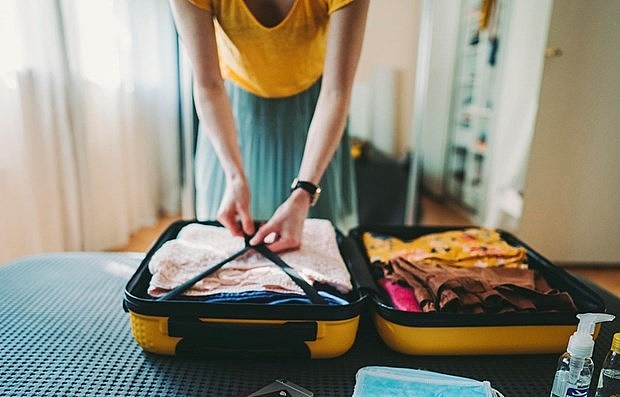 On this Tet holiday, many tourists choose to carry their suitcases and go. Photo: VNP
Traveling during Covid-19 can also cause unexpected problems such as the plan being forced to change close to the departure date, because the destination has an unusual pandemic situation, or the guests themselves suddenly become F1, F0.
To ensure their benefits, travel agencies have also built flexible options such as changing attractions, accommodation or reserving the cost of tours and services so that visitors can participate when it is convenient for them.
It can be seen that the policies of travel agencies are expanding and giving more incentives to customers, creating motivation for tourists to travel safely during the holiday season at the end of the year and the beginning of the new spring.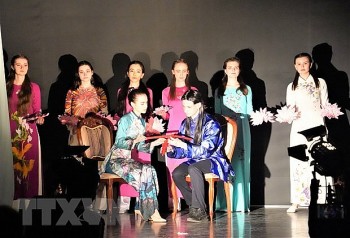 Overseas Vietnamese
Two exchange programmes were held in Russia, attracting manyemany and students of Vietnamese studies from leading universities in Russia.