Donald Trump rows back on delaying 2020 Presidential Election
President Donald Trump on Thursday appeared to row back on the idea of delaying the 2020 election, even as he continued to raise doubts about efforts to expand mail-in voting in some states to respond to the coronavirus.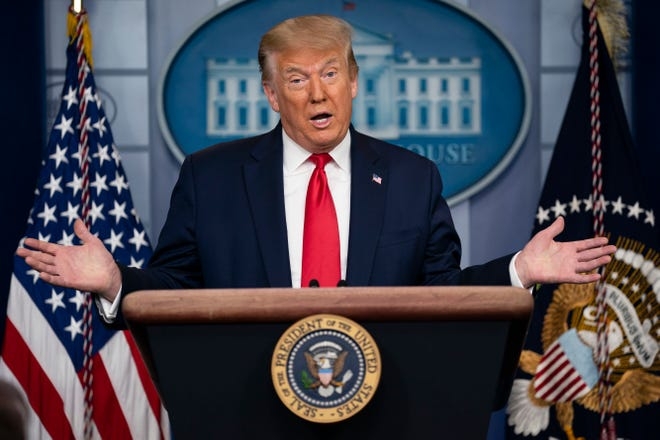 Donald Trump on Thursday appeared to row back on the idea of delaying the 2020 election (Photo: AP)
"Do I want to see a date change? No," Trump said at the White House hours after raising the idea of a delay in a tweet. "But I don't want to see a crooked election."
Trump had earlier drew bipartisan derision Thursday for questioning whether the presidential election should be delayed over concerns about voting during the pandemic – and his longstanding and unproven assertion that mail-in ballots would lead to election fraud, according to USA Today.
On his Twitter account, the President tweets:
"With Universal Mail-In Voting (not Absentee Voting, which is good), 2020 will be the most INACCURATE & FRAUDULENT Election in history. It will be a great embarrassment to the USA," Trump wrote on Twitter. "Delay the Election until people can properly, securely, and safely vote???"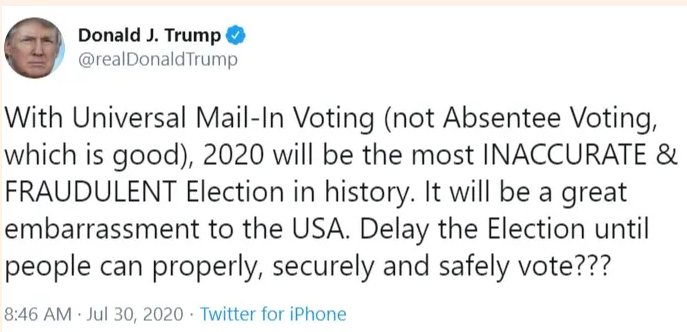 Trump's tweet on July 30 (Photo: Captured)
Rejections from lawmakers from both parties
Critics and even Trump's allies dismissed the notion as an unserious attempt to distract from devastating economic news, but some legal experts warned that his repeated attacks could undermine his supporters' faith in the election process.
Trump, who opinion polls show trailing Democratic challenger and former Vice President Joe Biden, said he would not trust the results of an election that included widespread mail voting - a measure that many observers see as critical given the coronavirus pandemic. Without evidence, he claimed that ramped up mail voting would be rife with fraud, but praised absentee voting, which is also done by mail, as reported by Reuters.
The United States has held elections for more than 200 years, including during the Civil War, the Great Depression, and two world wars. Article II of the U.S. Constitution gives Congress the power to set the timing of elections, and the 20th Amendment ends a president and vice president's term in office on Jan. 20 following a general election.
"Never in the history of the federal elections have we ever not held an election and we should go forward with our election," McCarthy was quoted by Reuters as saying.
Democratic U.S. Representative Zoe Lofgren, who chairs the House committee overseeing election security, also rejected any delay.
Lindsey Graham, Republican senator of South Carolina and a Trump ally, told CNN he did not believe the president's suggestion was "a particularly good idea". Adam Kinzinger, a moderate Republican House member, wrote on Twitter: "Reminder: Election dates are set by Congress. And I will oppose any attempts to delay the #2020 Election."
When asked about his comments to postpone the election, Mr Trump said: "I don't want to delay. I want to have the election. But I also don't want to have to wait three months and then find out that the ballots are all missing and the election doesn't mean anything.
Trump wrote on Twitter later on Thursday that Americans needed to know the election results on the night of the voting, not days or months later. Mail-in ballots can sometimes take longer to count.
"Glad I was able to get the very dishonest LameStream Media to finally start talking about the RISKS to our Democracy from dangerous Universal Mail-In-Voting," he said in the tweet."
That's what's going to happen . . . that's common sense, and everyone knows it. Smart people know it. Stupid people may not know it. And some people don't want to talk about it, but they know it."
'Destabilizing'?
According to Financial Times, some election scholars have argued that the president could use a high preponderance of mail-in voting to dispute an electoral loss and refuse to leave office, throwing the country into a constitutional crisis.
Biden has called that his biggest fear and has gone so far as to suggest sending in the military to force Trump out if he refused to leave.
Democrats are preparing for fights over absentee ballots, potential voting recounts and the possibility that Trump's Republican supporters will seek to intimidate voters at the polls.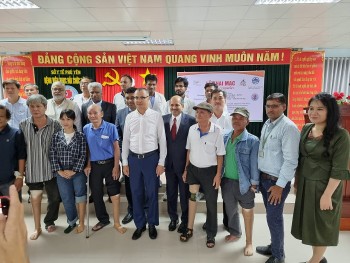 Friendship
This is the 5th time the Jaipur Foot Artificial Limb Fitment Camp has been held in Vietnam since 2018 by the Indian Ministry of Foreign Affairs, Indian agencies and organizations.