Download PUBG MOBILE BETA 1.2 updates, PUBG Mobile India release date revealed
PUBG Mobile has recently updated its 1.2 global betas with a lot of new features including strengthening survival modes and other related game modes that have been added as a way to help you face the unending mobs of zombies. Besides, PUBG Mobile India release date has been also revealed.
Not yet PUBG Mobile come back to India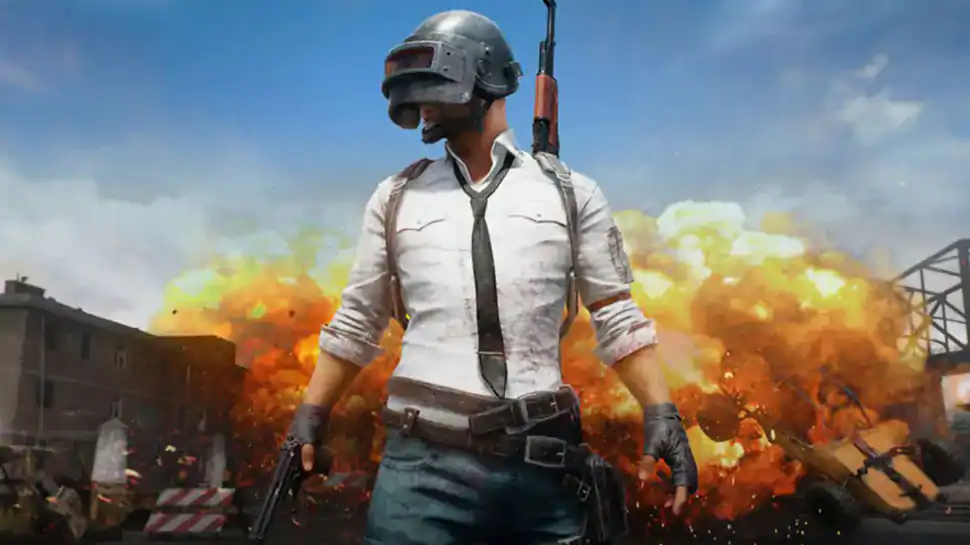 PUBG was a hugely popular game in India before the Centre decided to ban it along with hundreds of other Chinese apps in September.
PUBG players in India should give up on all hopes of PUBG's comeback even in New Year i.e 2021. After chasing MEITY officials continuously in the last 30 days, the government is yet to grant a hearing to PUBG officials, Insidesport reported.
Amid speculations over the launch of PUBG MobileIndia in India, the Ministry of Electronics and Information Technology (MEITY) recently said that the Central government has not granted permission to relaunch PUBG Mobile in India, according to Zeenews.
PUBG was a hugely popular game in India before the Centre decided to ban it along with hundreds of other Chinese apps in September. Responding to a RTI Query, MEITY declared that '"MEITY has not given any permission for launch of PUBG". The RTI query was filed on November 30, reported Insidesport.
TIPS and STEPS to DOWNLOAD PUBG Mobile Lite Update 0.20.0 global version
'Efforts from PUBG were made in the right earnest, but the situation is such – that there has been no headwind or progress on the matter. We don't see the game making a comeback in India for the next few months, at least not before March 2021. It's unfortunate but everyone has to live with it", said the official closely following the developments from PUBG's side.
It is clear after this statement from the person who is in the thick of things – that PUBG Mobile is not coming back to India before March 2021.
Everyday PUBG fraternity gets misled by various fake stories and irresponsible reporting around PUBG Launch. Through this report, we are again the first platform to report that PUBG will not make a comeback before March 2021.
PUBG Corporation on its part has made several moves to appease the Indian government so that the game can get unbanned in India.
– After the Indian government banned Chinese apps on Sep12th, PUBG Corporation as a first move announced the break-up of all ties with game publisher Tencent in India
– Post that, PUBG Corporation officially announced that a new version of PUBG mobile catering specifically to the Indian market will be launched.
– PUBG Corp also announced investments in India
– It was also officially confirmed by PUBG Corp that the game will be hosted on the Indian servers and no-data will go outside.
– Though not officially confirmed by PUBG Corp – but a partnership with Microsoft Azure was reported in media and so was the formation of the India entity of PUBG with an Indian director was formed
But these attempts by PUBG Corp to appease the Indian government hasn't yielded any fruits.
This situation is not changing very soon. Unfortunately, PUBG fraternity has to live with the ban for a few more months. During these times they will also have to beware of fake reports, fake APK Links and fake registration calls.
For PUBG Mobile Fans: Battle Royale Game Likely to Join With Google, When will Launch in India
This update will bring the PUBG Mobile Beta 1.2 update and recently PUBG corp recently rolled out the Metro Royale mode and it will be replaced with a new theme update for the next season. Photo: RMUpdate.
PUBG Mobile might be the first game that comes to mind when talking about the battle royale genre on the mobile platform. The game has expanded exponentially over the past few years and has become a worldwide phenomenon, Sportkeeda reported.
A chunk of this rise can be credited to the introduction of regular updates by the developers. Recently, the 1.2 beta version was released, and players had an opportunity to test out various new features before they get added to the global version.
This article provides a detailed guide for users to download the PUBG Mobile 1.2 beta version on their Android devices.
Players do not need an OBB file to install the PUBG Mobile 1.2 global version beta, and only the APK file will be enough.
PUBG MOBILE BETA 1.2 NEW FEATURES
As per the information, PUBG Mobile Beta 1.2 brings a new Extreme Hunt Mode, which offers new features, including the Powered Exoskeleton, respawns, and more.
DOWNLOAD PUBG MOBILE BETA 1.2?
Follow the steps given below to apply for the test:
PUBG Mobile Beta 1.2 APK file size is 625 MB and must make sure that there is enough storage space available around 2GB on their device before downloading it.
Latest: PUBG Mobile 2 - Developed by Lite team, Big change for gamers especially in India​​​​​​​
They can follow these steps to download and install the beta version using the APK file:
Step 1: Gamers need to download the APK file from the above link.
The APK file size is 625 MB, and before downloading the APK file, users must ensure there is enough storage space.
Step 2: They can enable the "install from unknown source' option if not done previously. Users can do so by navigating through Settings > Safety and Privacy > Allow Installation from Unknown Sources.
Step 3: They have to locate and install the APK file.
Step 4: Gamers must then open PUBG Mobile. After in-game patches are downloaded, they can select the guest option and press the login option.
Step 5: A dialog box appears, prompting players to enter the activation code. After entering the code, they can press the yellow button.
To obtain the activation code, players have to link their global accounts. They can click here to know more about it.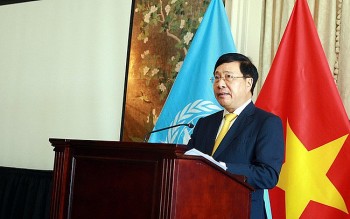 Friendship
Deputy Prime Minister Pham Binh Minh has asserted Vietnam's strong support for and commitment to the UN's role in leading and coordinating multilateral efforts to respond to global challenges.