PUBG Mobile India launch, PUBG Season 11, 11.1 patch notes, release date, new features
As lakhs of PUBG Mobile India fans in India are waiting for the relaunch of the hugely popular game in India, PUBG game developers have started testing the upcoming 11.1 Patch for PUBG Season 11. It is expected that the upcoming 11.1 would be released on April 3 after the conclusion of PUBG Season 10.
The 11.1 Patch will bring in several new features, including the ability of players to drop back into the highlands of Paramo.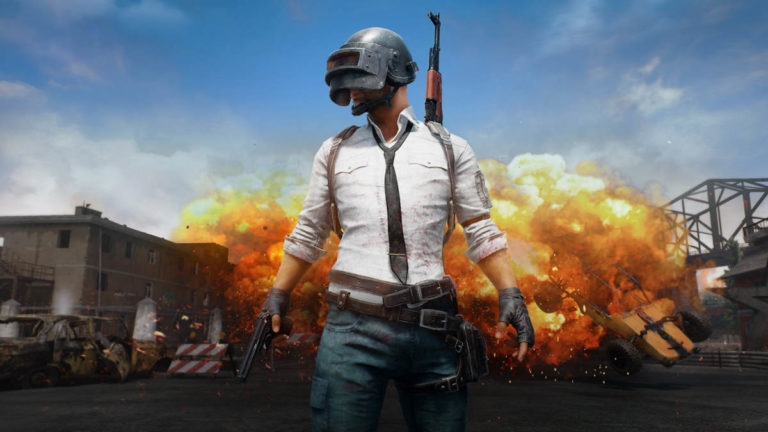 Image via PUBG Corporation
"Update 11.1 is now available on PC Test Servers! Paramo returns and there are big changes regarding seasons, so check out the patch notes for full details!," PUBG game developers took to micro-blogging site Twitter to announce the development.
The 11.1 Patch will bring in several new features, including the ability of players to drop back into the highlands of Paramo. The new update will also have updated terrain and new game modes. The players will also get the option to try out new and updated weapons including Mini-14 and SCAR-L, reported InsideSport.
"Drop back into the highlands of Paramo with updated terrain and new game modes available. While there, you can try out the latest weapon balance updates that include damage increases for the Mini-14, VSS, and SCAR-L. You can also work on the 10 new Mastery Medals added to bling up your revamped PUBG ID. On larger maps, deploy the new Emergency Pickup to grab a quick transport over to the safe zone for you and your squad. 11.1 also features Kill feed updates, new ways to find and add friends, a new Match Log, and more," " PUBG Corporation said its patch release note.
"Players use rank emblem rewards a lot, especially at high ranks and we've found most players tend to use the emblem from the most recent season, rather than older seasons. So, to better emphasize and represent your recent ranked achievements, ranked emblems and similar symbolic rewards will now only be available to use for the season in which you received the rewards. Ranked skin rewards are still permanent items available for use across any season. We have also made improvements to the quality of higher-ranked emblems and added ranked nameplates for additional prestige," added the note.
Season 10 ranked rewards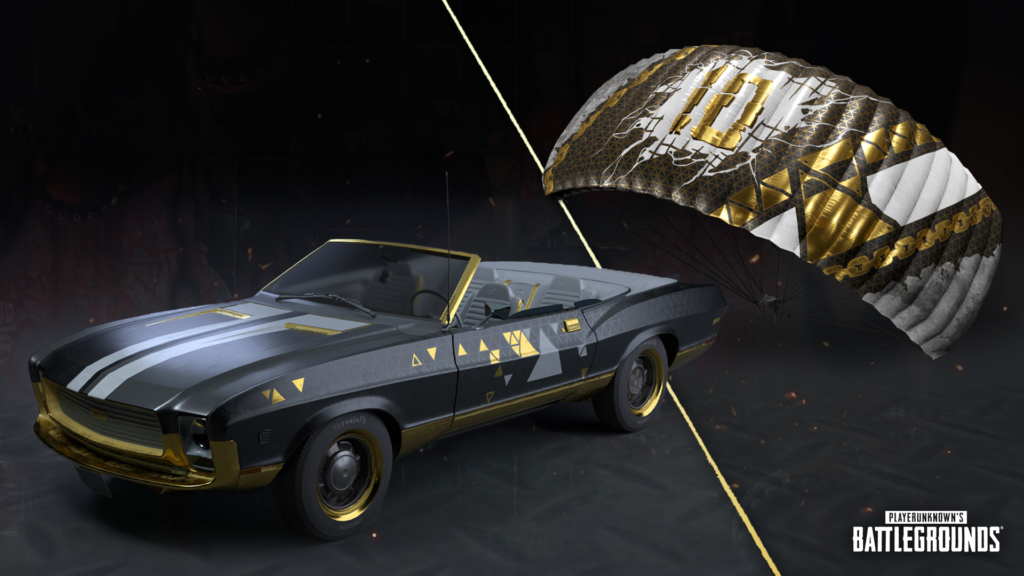 Image via PUBG Corporation
Season 10 rewards are granted based on your final end-of-season rank.
Ranked Emblem
A unique emblem per tier, for all players who obtained a rank during Season 10
Season 10 Ranked Parachute Skin
Given to all players ranked Diamond and above.
Season 10 Ranked Mirado Skin
Earned by all players ranked Gold and above
Season 11 ranked begins
Starting from Season 11, ranked Seasons will run for two months at a time. Season beginning and end dates also no longer align with the Survivor Passes.
+ Ranked Parachute skins are provided from Gold and above (previously Diamond)
+ Vehicle skins are no longer a Ranked reward.
+ Animated emblems are provided for Platinum and above.
+ Master and Top 500 also receive a Nameplate and Emblem.
+ Season 11 reward designs will be shared in an upcoming announcement
+ Each emblem reward is unique to Season 10
Tier Reward List
Bronze Bronze PUBG ID Emblem
Silver Silver PUBG ID Emblem
Gold Gold PUBG ID Emblem
Ranked Parachute Skin
Platinum Animated Platinum PUBG ID Emblem
Ranked Parachute Skin
Diamond Animated Diamond PUBG ID Emblem
Ranked Parachute Skin
Master Animated Master PUBG ID Emblem
Animated Master Nameplate
Ranked Parachute Skin
Top 500 Bonus rewards for Top 500 players:
Unlockable Animated Top 500 Emblem
Unlockable Animated Top 500 Nameplate
Ranked rewards will be available in your inventory as soon as Season 11 hits live servers.
Season 11 ranked updates
Spawn rates for all weapons in Ranked Mode will be increased to a level similar as Esports Mode, on all maps. The devs have increased the amount of item spawns by 30 percent to 40 percent to reduce time spent looting.
Return of Paramo
Image via PUBG Corporation
The devs are bringing Paramo back to normal and custom matches. Haven and Karakin, though, are bidding a fond farewell.
- The terrain on Paramo still has its random elements, now with one extra randomized location possibility
- Increased item spawn rates in the Secret Room and Care Package Helicopter
- Improved terrain and added additional cover to fields
Normal matches
Up to 64 players can play in a match (bots included)
Supports both TPP and FPP in Solo/Duo/Squad
Custom matches
Now available in Custom Matches
Added Secret Room Key to spawn options
Sandbox mode is now available
Map service plans
To try and keep a "balance" between map choice and matchmaking times, the devs will be limiting the number of playable maps to five starting with Patch 11.1.
The consensus has generally been in favor of large 8×8 maps, despite "very different tastes," according to the devs. From now on, Erangel and Miramar will always be available with the remaining maps "cycling in and out" of the remaining three slots. For 11.1, Paramo will be replacing Karakin in the rotation.
Weapon balance updates
Based on data collected in the past months, the devs are making some adjustments to weapon balance.
Mini14
Increased damage by one (46 to 47)
VSS
Increased damage by two (41 to 43)
SCAR-L
Increased damage by one (41 to 42)
SLR
Increased horizontal recoil by 15 percent
Decreased recoil recovery rate from 2.1 to 1.9
Beryl
Increased horizontal recoil magnitude by 5 percent
Increased horizontal recoil speed from 10 to 11
Increased vertical recoil speed by +1.5 (15 to 16.5)
- Have to cross an open field with little cover while engaging another team
- When you and your teammates want to find a safer looting location
New feature: Emergency pickup
When the Emergency pickup is deployed, a Fulton Balloon is released from its bag. When the Balloon is fully inflated and high up in the air, an airplane will arrive in 60 seconds. During this time, up to a maximum of four players can attach themselves to the Fulton Balloon rope. Once that plane arrives, it catches the Balloon, hoists up the players, and makes it way towards the center of the Safe Zone.
At any point during the flight, players can detach themselves and parachute down. The Emergency Pickup cannot be used before the first circle and after the fourth circle. It will also not work when you use it indoors, on ferries, or trains.
The Emergency Pickup is a lootable item only found on Erangel, Miramar, Sanhok and Vikendi that can be carried around in your inventory.
Emergency Pickup can be used effectively in the following situations:
Stuck deep in the Blue Zone or are otherwise unable to outrun it
Have to cross an open field with little cover while engaging another team
When you and your teammates want to find a safer looting location
Be aware of the following once you're picked up by the plane:
Once picked up by the plane, you cannot shoot, so be wary of taking fire while you're mid-air, especially if there is a Motor Glider around.
Players on the rope can receive damage and are therefore vulnerable to mid-air attacks from a Motor Glider.
Players can detach from the rope at any time and deploy the parachute.
At an altitude of fewer than 50 meters, the parachute is unable to be deployed.
Camera is locked in TPP for the duration of the journey.
PUBG Mobile may soon be relaunched in India after govt approval
Krafton, parent company of PUBG Mobile, has been trying to relaunch the online multiplayer game in India since it got banned by the government in September 2020. PUBG Mobile India may soon be launched in the country, according to recent claims made by a few YouTubers.
Information released till now had stated that the Indian government is not budging on its decision to ban PUBG Mobile. However, recent reports have suggested that Krafton may have finally made headway in its efforts to re-introduce PUBG Mobile in India, according to India Today.
Fans of the online multiplayer game will be delighted to hear that the Indian government has allegedly given permission to Krafton to launch PUBG Mobile India.
This information has been released by Luv Sharma aka GodNixon, who runs a YouTube channel based on PUBG Mobile and related content. In one of GodNixon's latest video, he states that the Indian government has given its approval for the relaunch of PUBG Mobile in India. The YouTuber said, "According to sources, the government has given the green signal for the comeback of PUBG Mobile. However, neither the exact release date nor the month has been finalised, but the game will indeed be returning. Some of the popular content creators, including Ghatak, had posted stories, dropping hints regarding the return".
Another YouTube channel by the name of TSM Ghatak whose content is also based on PUBG Mobile has stated that the next two months are going to be very good for PUBG fans. In a tweet, the YouTuber wrote, "I was not going to reveal this, but the audience's support could not stop me from making revelations. The following two months will be very good for PUBG lovers, and numerous exciting updates are coming soon for TSM lovers. Please do not ask for a date".
The claims made by these YouTubers could not be verified independently, according to India Today. Krafton is yet to make any official announcement on this matter hence it is not certain what is happening on this front.