Experts Speak Highly of Vietnam's Strategy on Green Growth and Sustainable Development
Vietnam's pursuance of green growth is the right step towards sustainable development, said experts.
In 2021, Deputy Prime Minister Le Van Thanh has signed Decision No. 1658/QD-TTg approving the National Green Growth Strategy for the 2021-2030 period, vision to 2050.
In a report in Nov. 2021 on Vietnam adopting Green Growth Strategy, the United States Department of Agriculture highlighted the opinion that "the Strategy is an important policy document for Vietnam's economic growth and sustainable development, with specific goals related to greenhouse gas emission reductions".
The Vietnamese Governmental Portal (VGP) said that the strategy is to contribute to accelerating the process of restructuring the economy in association with growth model transformation to achieve economic prosperity, environmental sustainability, and social equality. It also aims to facilitate the transition to a green and carbon-neutral economy and contribute to reducing global warming.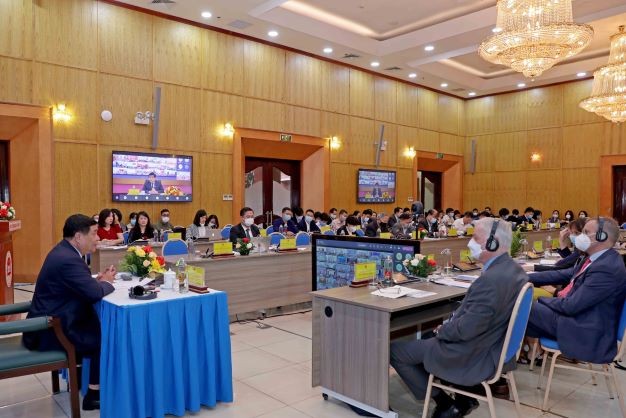 Launching Conference for Vietnam Green Growth Strategy. Photo: MPI
VGP reported that the Government will strive to reduce greenhouse gas emissions per GDP by at least 15 percent by 2030 and at least 30 percent by 2050 compared to 2014. The Government expects to raise the rate of renewable energy in the total primary energy supply is expected to 15-20 percent and the forest coverage rate to 42 percent over the next decade.
Before this newly-issued strategy, Vietnam approved the Vietnam Green Growth Strategy in September 2012 and a National Action Plan regarding Green Growth for the period 2014 – 2020 in March 2014 to synthesize green action plans of major sectors and society.
Within the framework of the COP26 in Nov. 2021 in the UK, Prime Minister Pham Minh Chinh delivered a remark, discussed with partners and international organizations, and firmly reiterated Vietnam's consistent policy of promoting sustainable development and green growth.
Vietnam News stated the comment of Deputy Minister of Foreign Affairs Ha Kim Ngoc that Vietnam showed its strong commitment to green growth when the Prime Minister pledged at COP26 that Vietnam would reach its net-zero carbon emissions target by 2050. In addition, the Government's Socio-Economic Development and Recovery Programme promulgated in January 2022 also affirmed the determination to develop a "green and circular economy associated with sustainable development", added Ngoc.
It is reported by Vietnam News that there are many opinions of lawmakers and other participants from different walks of life at the Vietnam Connect Forum 2022 held in Ho Chi Minh City in April 2022. During the forum, Dr. Ta Dinh Thi, Vice Chairman of the National Assembly's Committee for Science, Technology, and Environment, said that after nearly 10 years of implementing the Green Growth Strategy, awareness of green and sustainable growth had improved significantly among localities, people, and business community.
Thi also added that in the global value chain, a new generation of bilateral and multilateral agreements that Vietnam had signed also specified regulations and standards for green growth. It was clear that green growth would not only be a long-term trend but a need, an immediate and urgent requirement for Vietnam.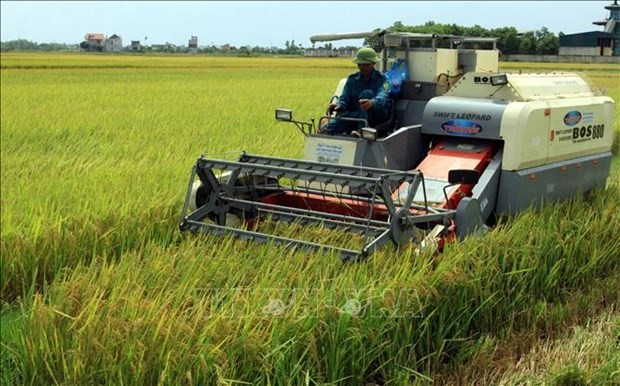 Vietnam's economy is set to develop quickly, sustainably and harmoniously between economy, culture, society, environmental protection and adaptation to climate change. Photo: VNA
Hanoi Times reported international organizations that also commented on Vietnam's transition to green growth. World Bank considers Vietnam's pursuance of green growth as the right step towards sustainable development. "Digitalization and Vietnam's transformation into a green economy would help boost the country's productivity by one to two percentage points," said World Bank Country Director for Vietnam Carolyn Turk.
Meanwhile, ADB stated: "The pursuit of a green recovery could deliver growth built on resource efficiency and business innovation that promotes transition to a circular economy. This will require innovative policymaking, prompting government officials to consider new examples and ideas".
In commenting on drivers of the nation's green growth and sustainable development, Vietnam News Agency (VNA) mentioned experts' opinions to consider economic sectors, localities, and businesses. According to VNA, Mr. Phan Xuan Dung, President of the Vietnam Union of Science and Technology Associations, said that foreign-invested enterprises and multinational corporations can lead the trend of green transformation, thus helping Vietnam integrate with the global market.
He added that the support from international partners and the pioneering of FDI enterprises in the trend of green transformation will contribute to helping Vietnamese businesses and localities speed up green transformation towards realizing sustainable development goals. To realize these goals, it is necessary to make three strategic breakthroughs in institutions, human resources, and infrastructure, focusing on innovation and science and technology development.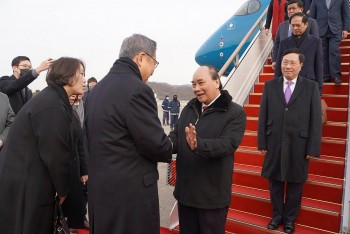 National
Vietnam News Today (Dec. 5): Additional 204 Covid-19 cases recorded on December 4; State President warmly welcomed in Seoul on RoK visit; Vietnam, Venezuela boast potential for fishery cooperation; Northerners feel chill as cold wave intensifies.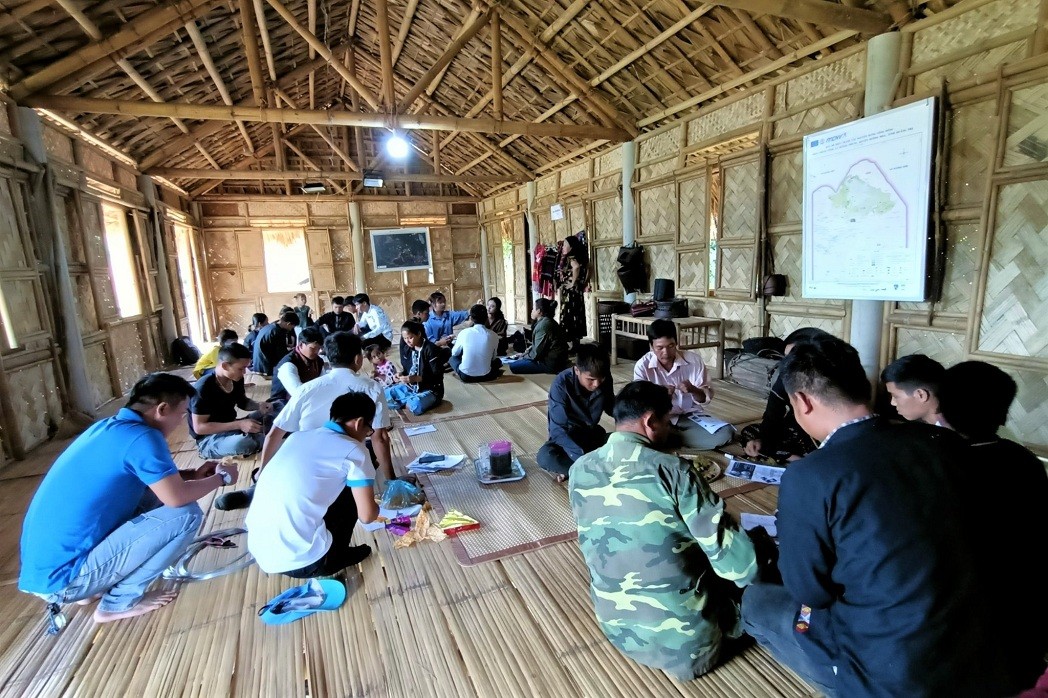 Eco-Entertainment
Helvetas Vietnam is organizing a series of training courses for about 1,200 ethnic minorities in the ecotourism chains in Quang Binh, Quang Tri, Quang Nam, Thua Thien - Hue provinces to improve livelihoods for communities living in buffer zones of national parks and nature reserves in Vietnam.
August 12, 2022 | 14:54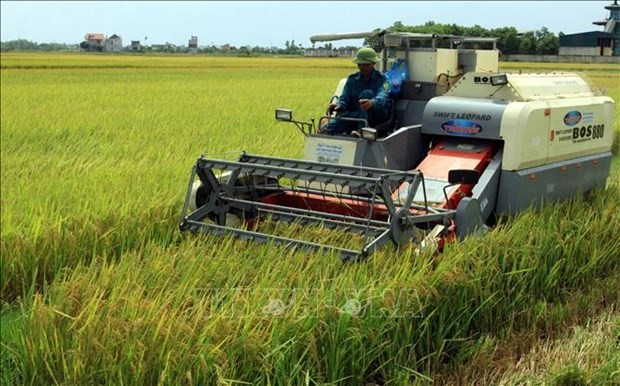 Eco-Entertainment
Vietnam's pursuance of green growth is the right step towards sustainable development, said experts.
April 25, 2022 | 07:50