East Meets West helps women coping with COVID-19 pandemic and saline intrusion
A US non-governmental organisation, East Meets West Foundation (EMWF),  the Vietnam Women's Union, and local authorities from 5 provinces just launched a new program called, "Women's Initiative to Leave No One Behind in Preventing the Spread of COVID-19," funded more than VND 2.4 billion (USD 102.091) from the Australian Department of Foreign Affairs and Trade and Bill & Melinda Gates Foundation.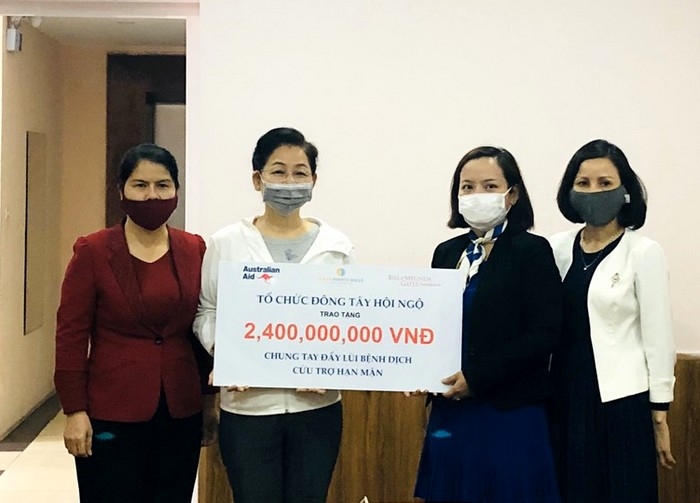 At the lauching ceremony on April 14. Source: hoilhpn.org.vn
In rural communities, access to safe, clean water is always lacking. Rural people, like all people, need handwashings to protect themselves from the virus. But without clean water, many can't.
Restrictions on trade and movement due to COVID-19 are already making it difficult for small-scale farmers to access markets, both to obtain essential inputs such as seeds and to sell final products. In addition, the availability of non-farm work that many rural households rely on to diversify their incomes is likely to shrink.
It will be the most marginal and poor groups who suffer the most – among them, rural women and young people. School closures and the need to care for sick family members will increase the workloads of many women. Many women will also suffer as unemployment rises, as their current work is more likely to be under informal and precarious working conditions.
The project aims to empower women in 173 communes in 5 provinces of Hoa Binh, Thanh Hoa, Nghe An, Ha Tinh and Ben Tre in disease prevention efforts in the selected provinces, and will include providing poor households with access to safe drinking water, Labobo/Happy Tap hand washing devices and hygiene education.
With the above activities, the program will actively contribute to the prevention of disease; helping poor women, children and disadvantaged communities to overcome difficult times while coping with the COVID-19 epidemic and saline intrusion at the same time.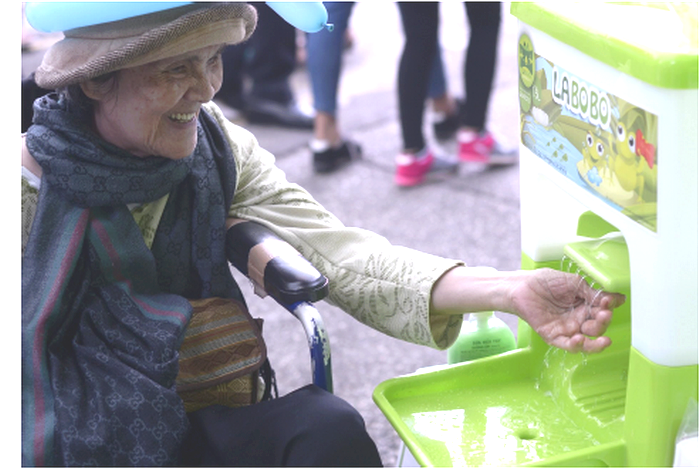 A Labobo/Happy Tap hand washing device. Source: hoilhpn.org.vn
More specifically, the program will provide 2,018 Labobo/Happy Tap hand washing devices with soap for 173 commune health stations and 173 kindergartens and 980 poor households in 5 above-mentioned provinces; supporting the 5 provincial Women's Union and the health sector to develop communication materials on COVID-19 and hygiene practices; supplying water tanks to 200 poor households and funding the installation of saline water filtration kiosks which expected to supply clean water for daily needs of over 3,600 households in Ben Tre in order to minimize negative impacts for health and hygiene due to drought and saline intrusion./.
The EMWF was founded in 1988 by Vietnamese American Ly Le Hayslip, and is based in Oakland, California, the US. It aims at the improvement of wellbeing and social welfare for disadvantaged communities in Asia through sustainable solutions to clean water, environmental sanitation, personal hygiene, health and education.
Currently, the NGO has been licensed to establish a representative office in Hanoi and a project office in Da Nang. During its 32-year operation in Vietnam, with the help of hundreds of volunteers and many private donations, the foundation is providing quality programs for enhancing the education and health of children, building and renovating vital institutions (schools, hospitals, medical clinics), as well as providing clean and safe water systems for home and agricultural use.
The EMWF has also run a number of small but effective projects on anti-human trafficking, natural disasters aid, and climate change adaptation, among others.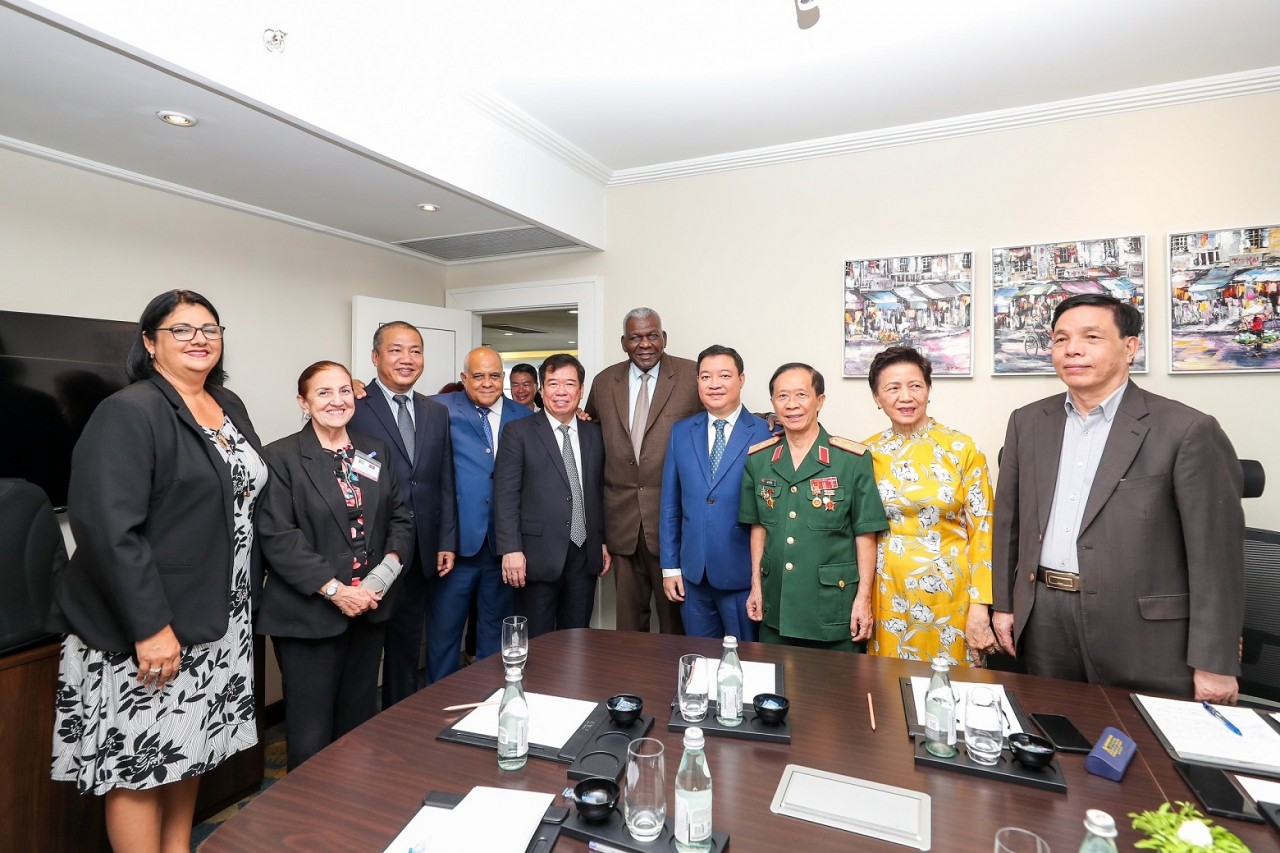 Friendship
President of the National Assembly of People's Power of Cuba Esteban Lazo Hernandez emphasized that Vietnam - Cuba is always united and faithful because they are one family.
September 27, 2023 | 15:11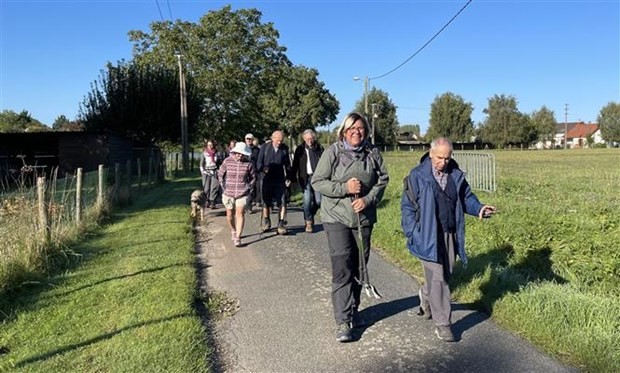 Friendship
The Children's Walk For Hope is a virtual event that will be held globally recently.
September 27, 2023 | 14:54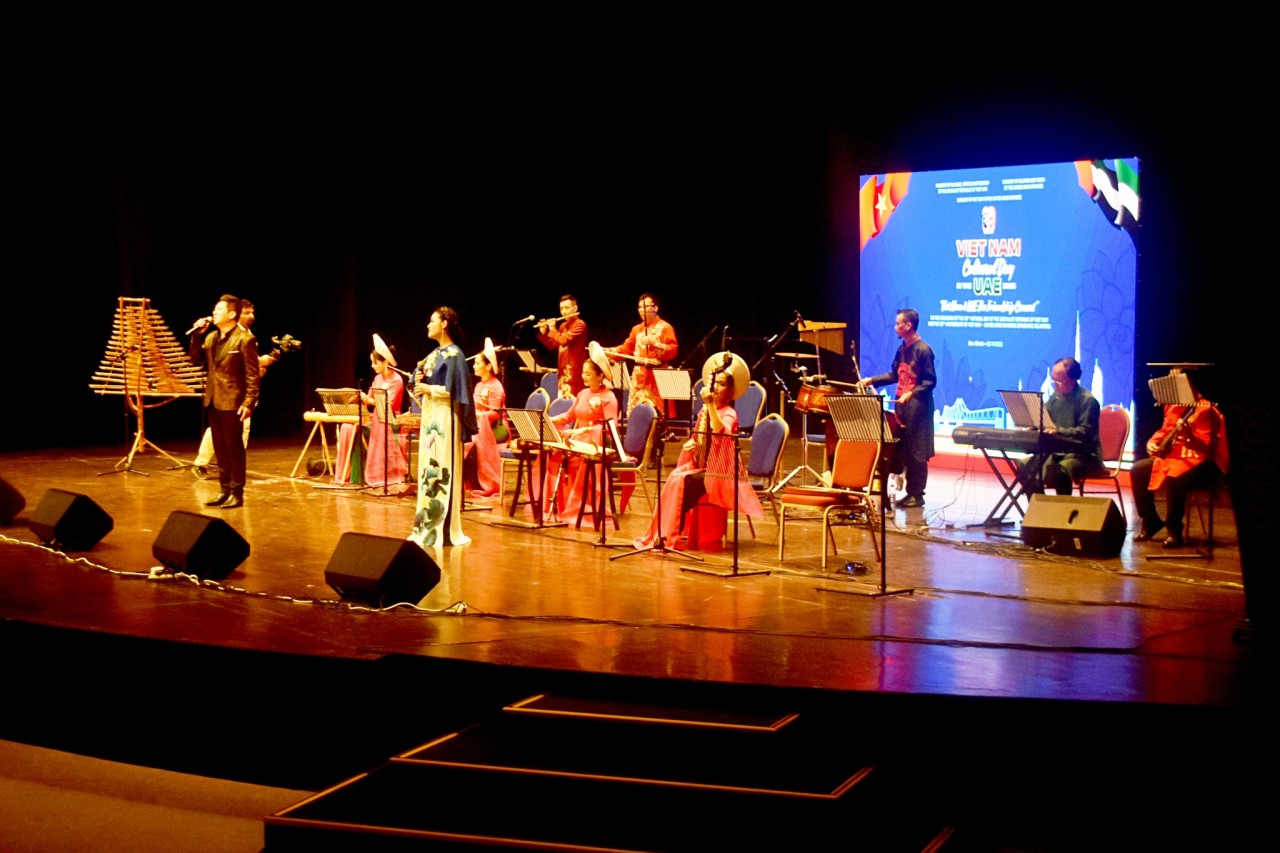 Friendship
A special art performance was held in the capital Abu Dhabi, gathering leading artists from Vietnam and the United Arab Emirates (UAE).
September 27, 2023 | 14:01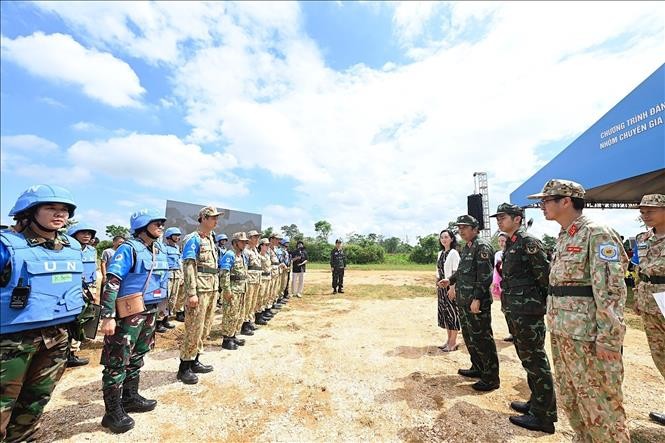 Friendship
Japan and representatives of State members of ASEAN Defence Ministers' Meeting Plus (ADMM-Plus) valued the preparations of Vietnam in hosting the Competency Evaluation Program for Prospective UN Peacekeepers (CEPPP) as well as outcomes of the program.
September 27, 2023 | 07:53