Easy riders: how a U60 Viet mother and son travel across the country seeking adventure
Bich Van, 57, traveled with her son across Vietnam and Cambodia, visiting famous places and exploring the beauty of nature along the way
Back in 2016, when her son Mai Tu Quy who was in Grade 10 said he wanted to study art but the school would keep up with classes, Bich Van was distressed. She decided to find Quy an art tutor to help.
A friend told her that getting in contact with nature would help improve her son's artistic skills, so she bought a camera, a phone and started a family journey from An Khe town in Gia Lai, riding through the country. They have done many journeys since.
Beloved companion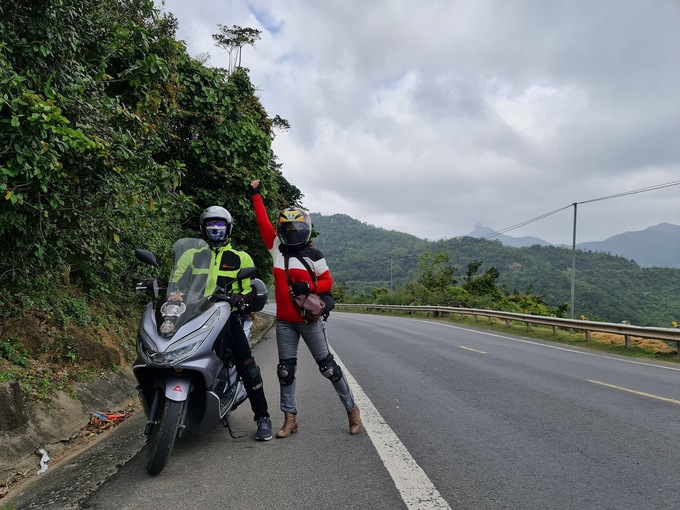 Photo: VnExpress
Whenever school is off for holidays, Van takes the boy for a 10-20 day road trip. Each road and destination are chosen so he can feel and absorb the beauty of nature such as with passes, and coastal roads for watching sunrises and sunsets. In Danang, they visited the Ba Na Hills and Marble Mountains; they also visited Mua Cave around Tam Coc in Ninh Binh .
Their first motorbike was an old SCR that Van used for commuting to work. After a trip to Ly Son Island in Quang Ngai province, she realized that riding down hills on the old motorbike was no longer safe, and purchased a new Honda PCX.
One of the most memorable trips was when they went to the North, just a few days after Quy received a letter informing him he had graduated at the University of Architecture in Ho Chi Minh City in 2018 and obtained a driver's license. This was the first time he had rode a motorbike, and he fell from his bike near Hoi Van hot spring in Phu Cat, Binh Dinh.
"Our legs hurt, and we were afraid to go home because my husband would be angry, so we decided to stay back at Phu Yen for a few days. After two days, we started our trips to visit famous destinations, and took some pictures together," the mother said.
Photo: VnExpress
The mother and her son travelled to Cambodia twice, and got a chance to watch the majestic sunrise at Angkor Wat In the afternoon, they sat on a boat, and witnessed a sunset on the river. Quy took his time to capture the lovely scene with his camera. When Van saw her son's painting that day, she could not stop smiling.
On every trip, Quy is the one to book rooms, ask for prices or check directions, but to Van he is still her little boy at heart. After much traveling with her son, she feels stronger and healthier.
Even when Quy was studying in Ho Chi Minh City, the mother and son still went on road trips together.
"My son is the most important thing to me. I don't want him to bury himself among four walls all day, studying without spending time outside and meeting new people. He refused at first, but then was eager to go and enjoyed taking pictures with his camera, which made me very happy," Van said
Quy said he will be forever grateful for his mother who has been his beloved companion and supporter in every trip. Even though they argue sometimes, it helps them understand each other better.
"After the road trips, I feel more relaxed and less stressed out by work at school," Quy said.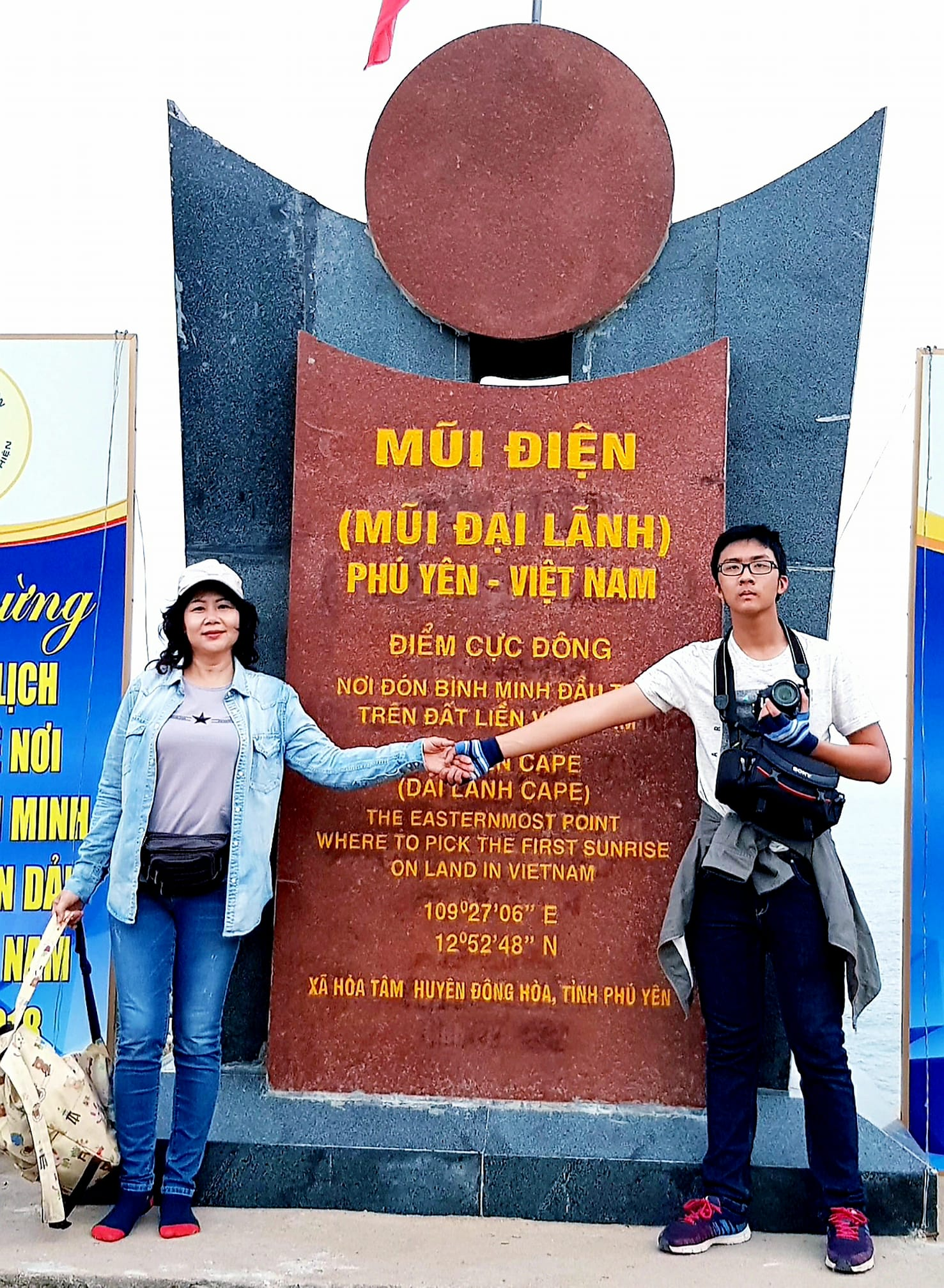 Photo: VnExpress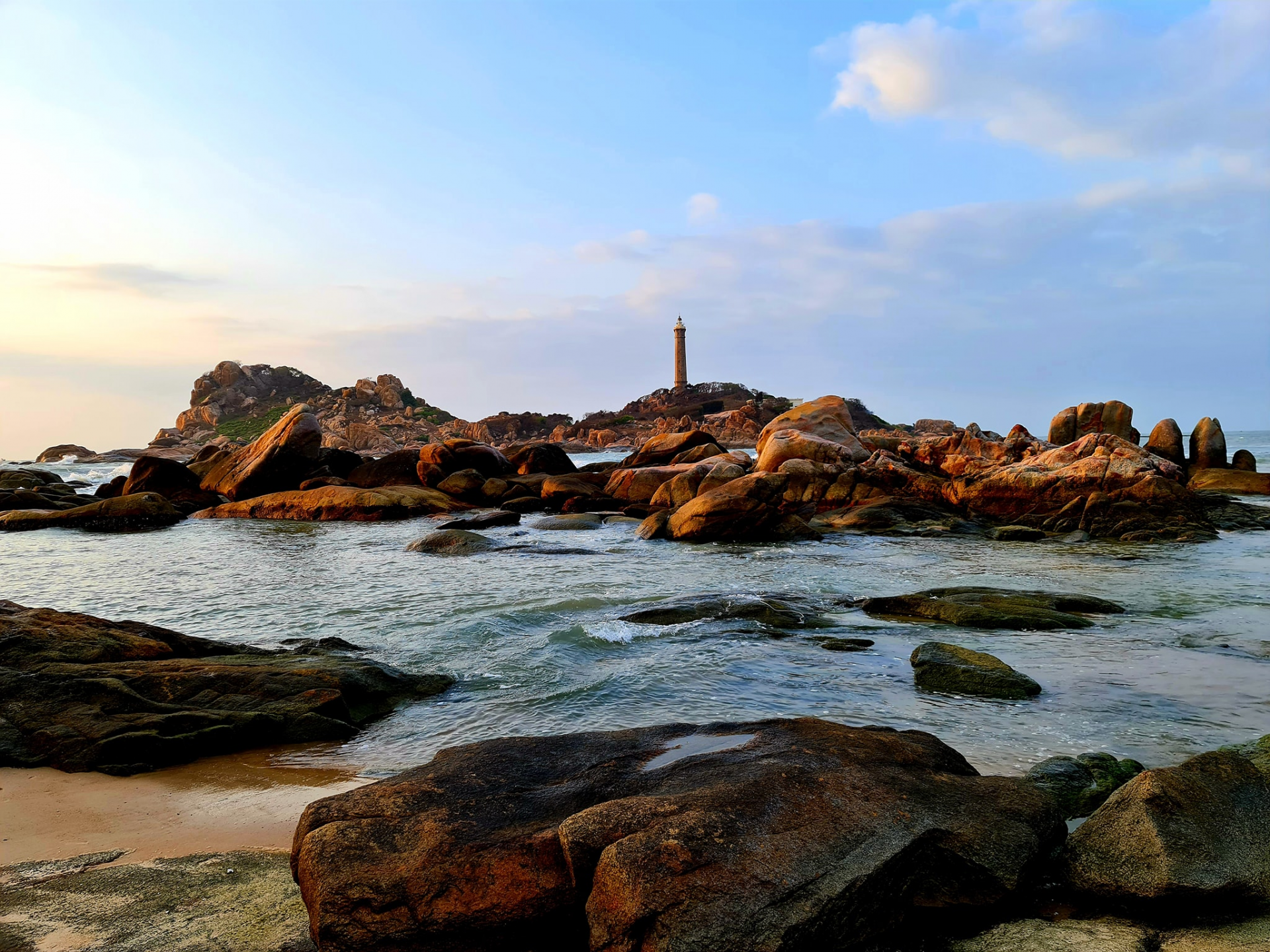 Photo: VnExpress
Photo: VnExpress
Passion for lone travelling
At the end of August, 2020, Van spent two months exploring the northwest. For the first time, she witnessed the misty scenery of Sa Mu pass, Quang Tri province. When she arrived at Tram Tau district in Yen Bai, she began her journey to climb Ta Xua peak. She was exhausted even before she reached the destination, and had to stop near the forest. At 2 am, it starting raining heavily, leaving her and all her belongings soaked. Every time she remembers this day, she laughs.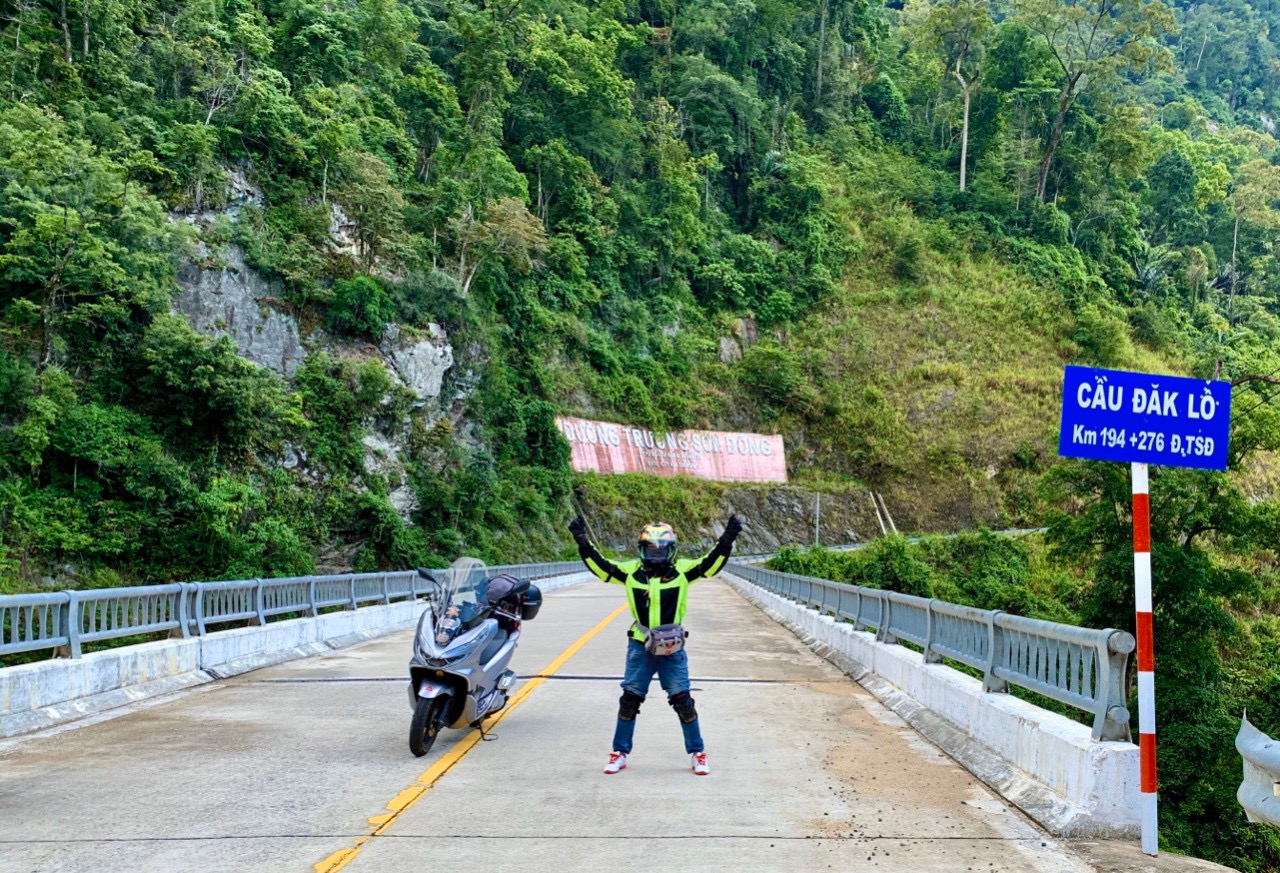 Photo: VnExpress
During her trip, Van also has a four-legged companion, a H'mong docked tail dog sold to her by the locals. When arriving at Hoang Su Phi, she stopped to take pictures of a rice terrace and realized the puppy was lost, She rode back to find him and luckily found him hiding behind a bush.
At other times, she travels without a companion. In 2020, she took more than 10 solo road-trips. She thinks of herself as a tough person and is rarely scared of going on the road alone, though takes precautions to protect herself from potential dangers. She is planning many more epic journeys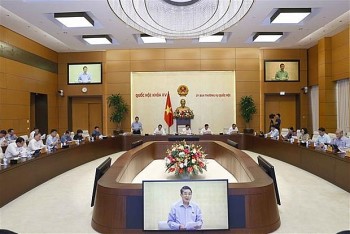 National
The National Assembly (NA) Standing Committee examined the draft revised Law on Protection of Consumer Rights on August 15 as part of its monthly session.