Young photographer captures innocent beauty of highland children
Pham Xuan Quy brought a camera and portable printer on his journey across Vietnam
After a year of Covid pandemic had deeply affected his life, Pham Xuan Quy realized he needed to treasure his youth and spend time gaining more experiences instead of being confined to the the monotony of working life. So, he made a bold move, quitting his job as a manager at a theatre in Bien Hoa, buying a camera and setting off on the first f many trips across Vietnam, in April 2020.
5,000 memories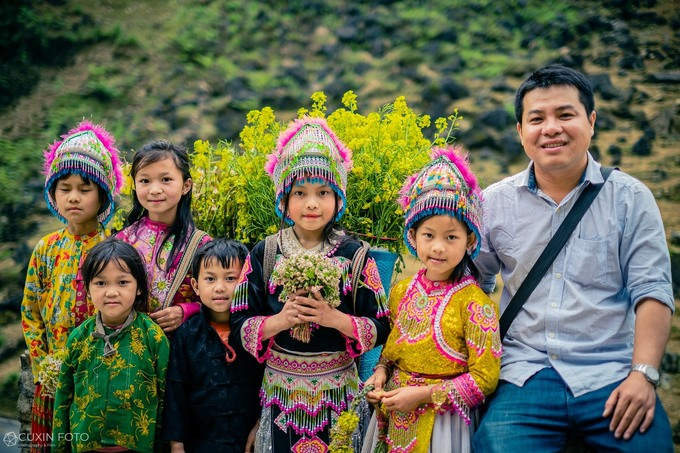 Quy with children at Tham Ma Pass. Photo: VnExpress
Moc Chau (Son La), Tram Tau, Mu Cang Chai (Yen Bai), Y Ty, Bac Ha (Lao Cai), Meo Vac, Dong Van (Ha Giang) were among the first destinations that Quy thought about when he started his journey. The pristine beauty of moutains, hills and small villages, as well as friendly locals impressed him and became motivation for him to keep revisiting.
Everywhere he goes, he spends time capturing precious moments, chatting with people living and taking pictures of their smiles, especially children. During one of his journeys across Vietnam, he stayed in Ha Giang for eights days, with six days in Tham Ma Pass to befriend the elderly and children. After seven trips, he has had more than 5,000 photos and printed over 500 potrait photos as a gift to people that he has met.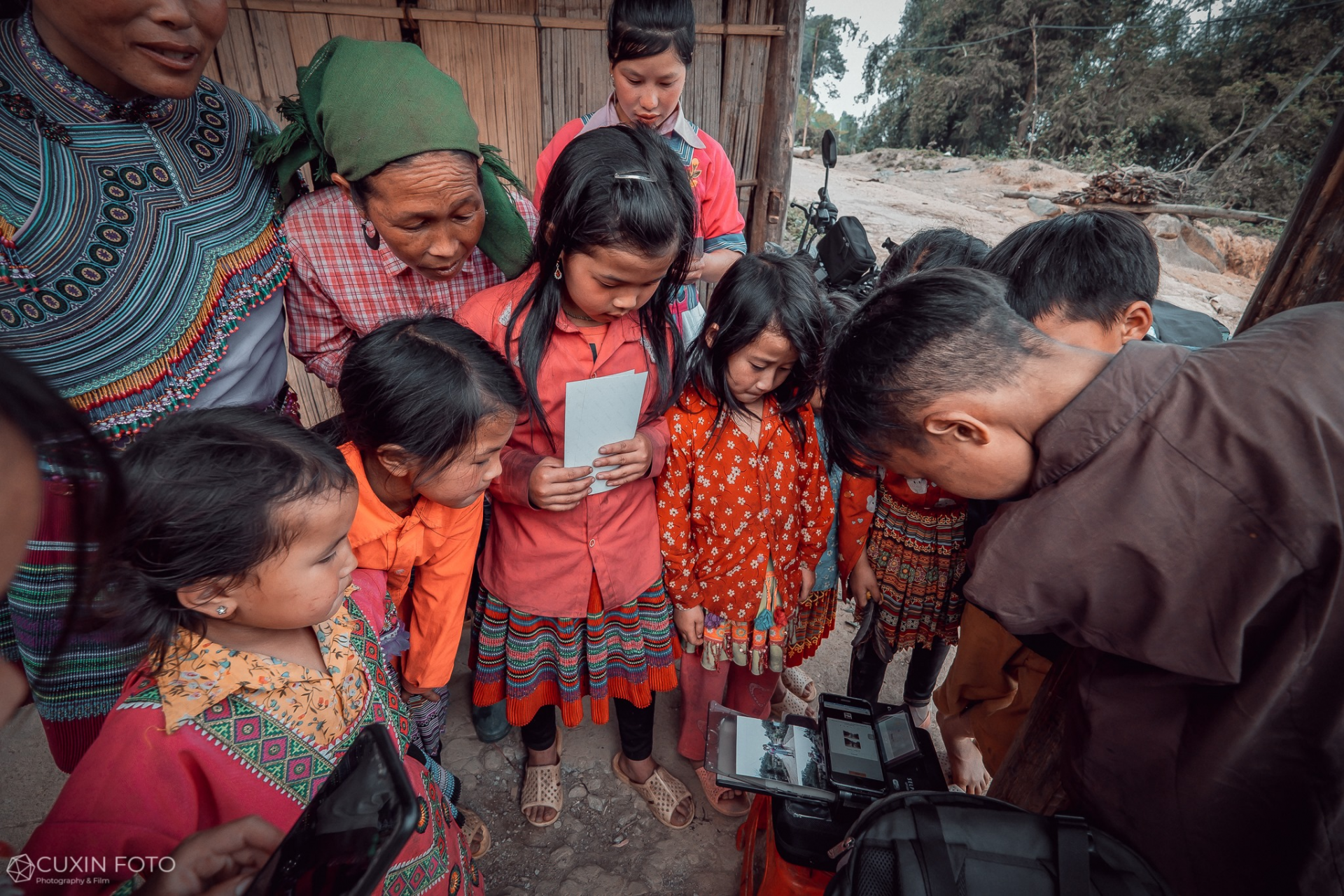 Photo: VnExpress
Quy said he never took any professional photography classes but just tried his best to capture the emotions and facial expression of the children.
"The kids have the sweetest and most innocent smiles. It does not matter how many photos I take, as long as I can chat with them and bring them gifts and joy, it's enough for me", he said.
The photos that he took from the trips were posted on Facebook tourism groups and a few photo exhibitions, which he hopes that will bring more tourists to the highlands, not only to discover the natural beauty, but also to improve people's lives.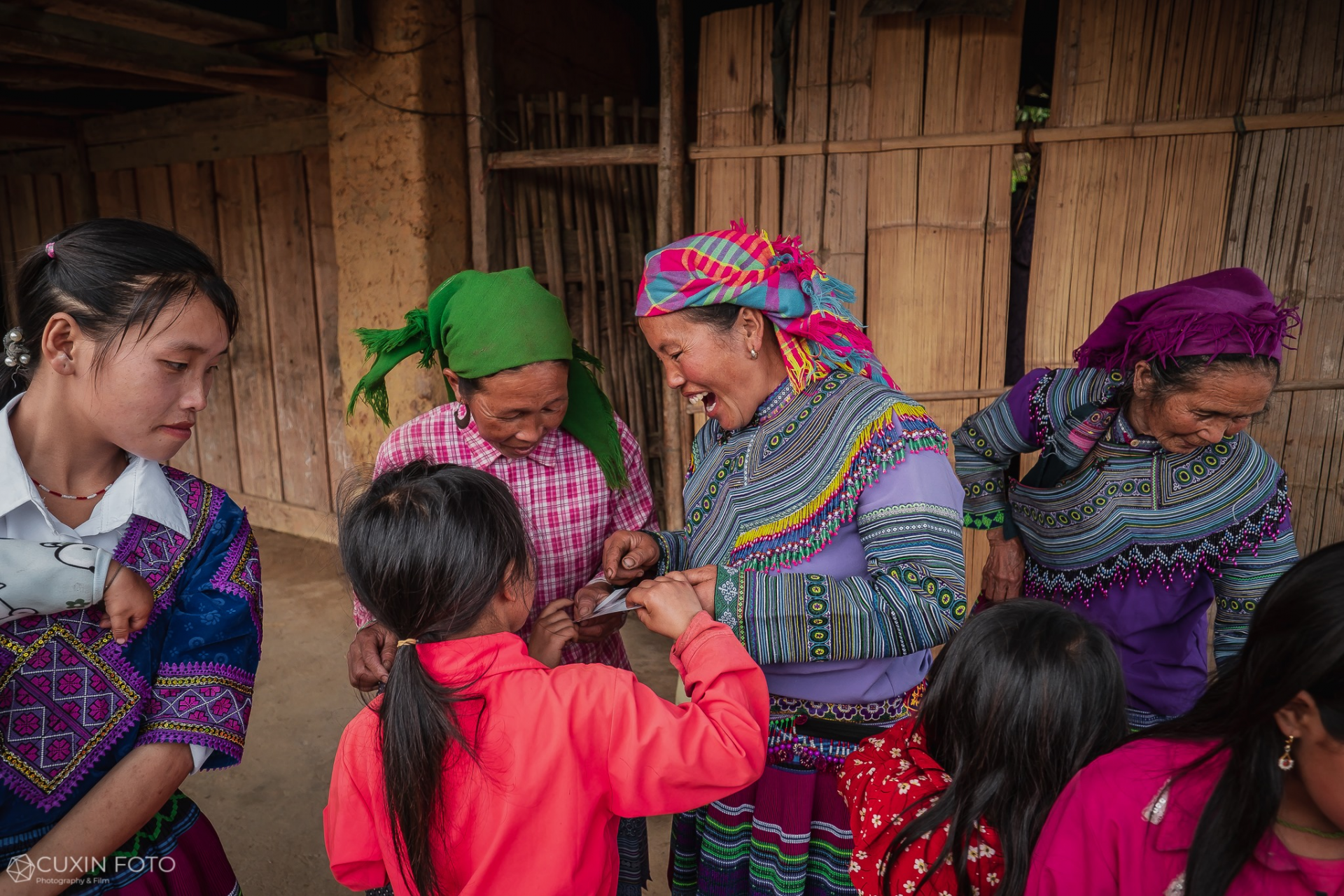 Photo: VnExpress
Photo: VnExpress
Unforgettable memories
During the trip in May 2020, Quy forgot his camera when he stopped ar a small shop in Mu Cang Chai (Yen Bai). When he came back the next morning, there was no one there, and he had thought of having to end. However, the local people were very kind and helped him find his camera. The owner of the shop was waiting for him and when he came immediately gave back the camera. The woman was a teacher, who opened the shop at night to earn extra money.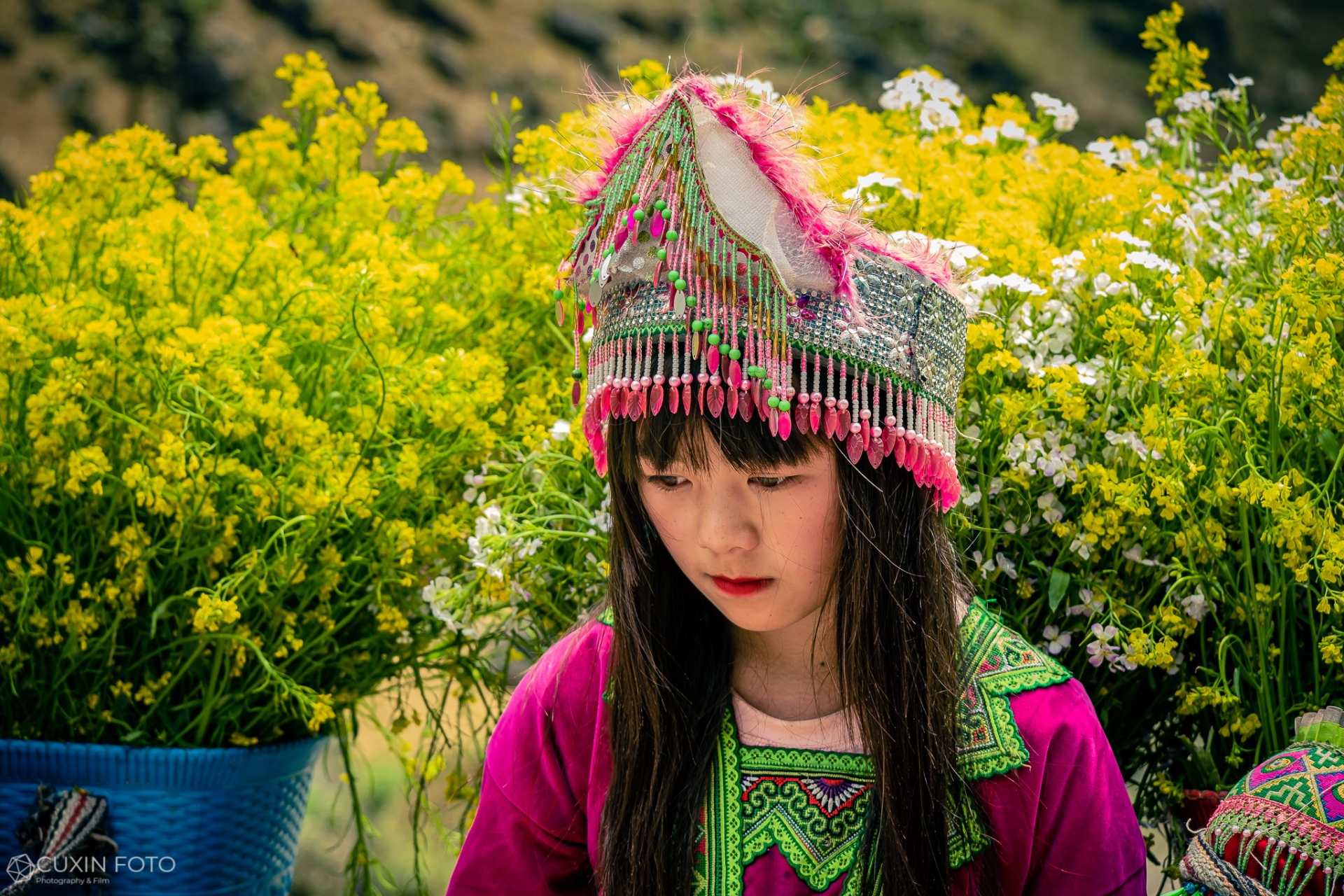 Photo: VnExpress
Another time Quy was riding on a narrow path to Ban Mu, Yen Bai), and it was raining hard, which caused Quy to lose control of his motorcylce. He was in danger of falling off a cliff, but luckily, there were three women passing that heard him screaming for help; they used a rope to pull him up.
"I thought I would die at that moment, but I was lucky I was saved by them. When I wanted to give them all the money I had as a thank you gift, they shook their head and refused to take it. Every time I think about that day, I feel so grateful," he said.
During his trip, he received much help from the highlanders, such as giving him water and lunch, even if it was only rice with salt. The elderly and children to who he gave portrait photos that he were overjoyed.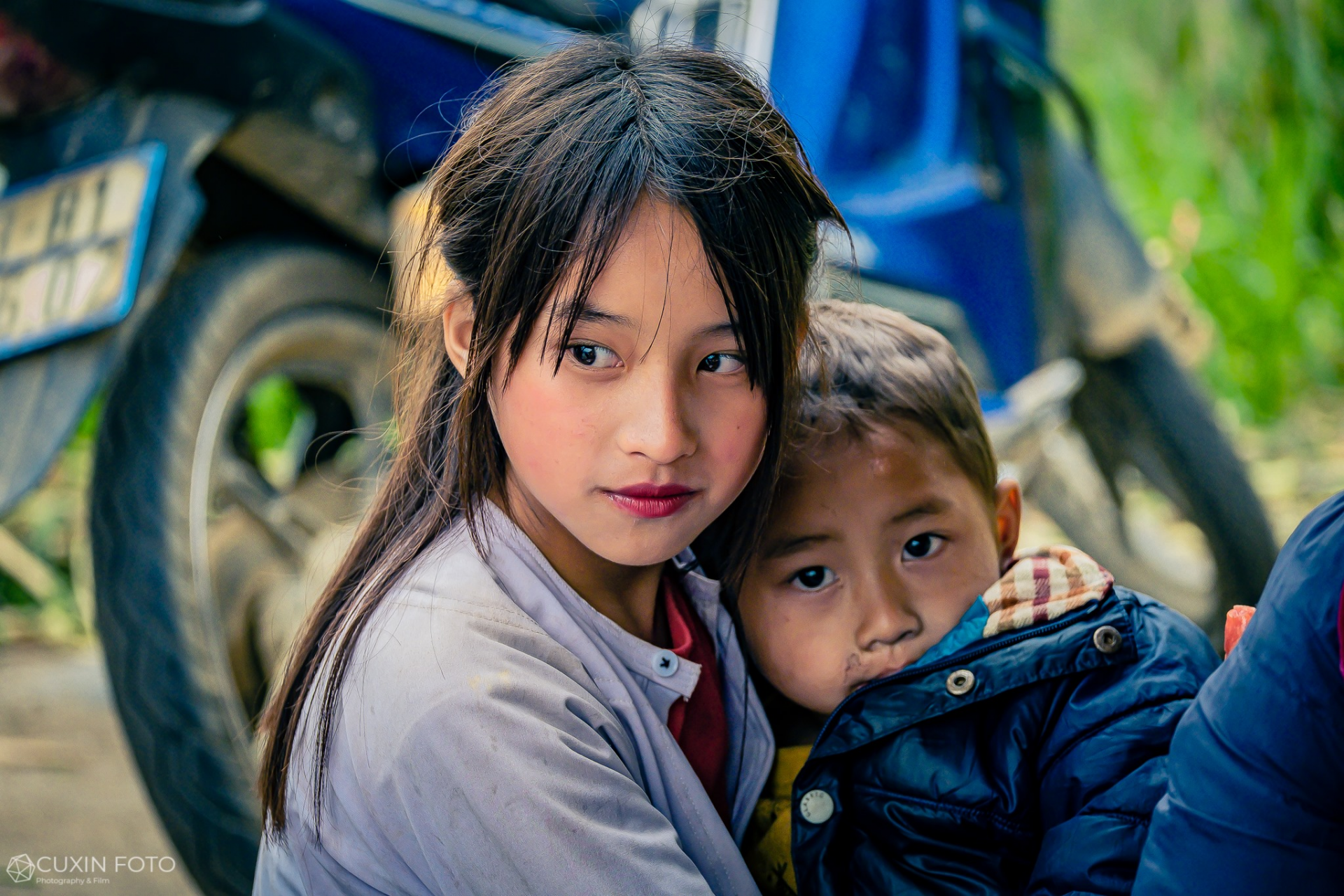 Photo: VnExpress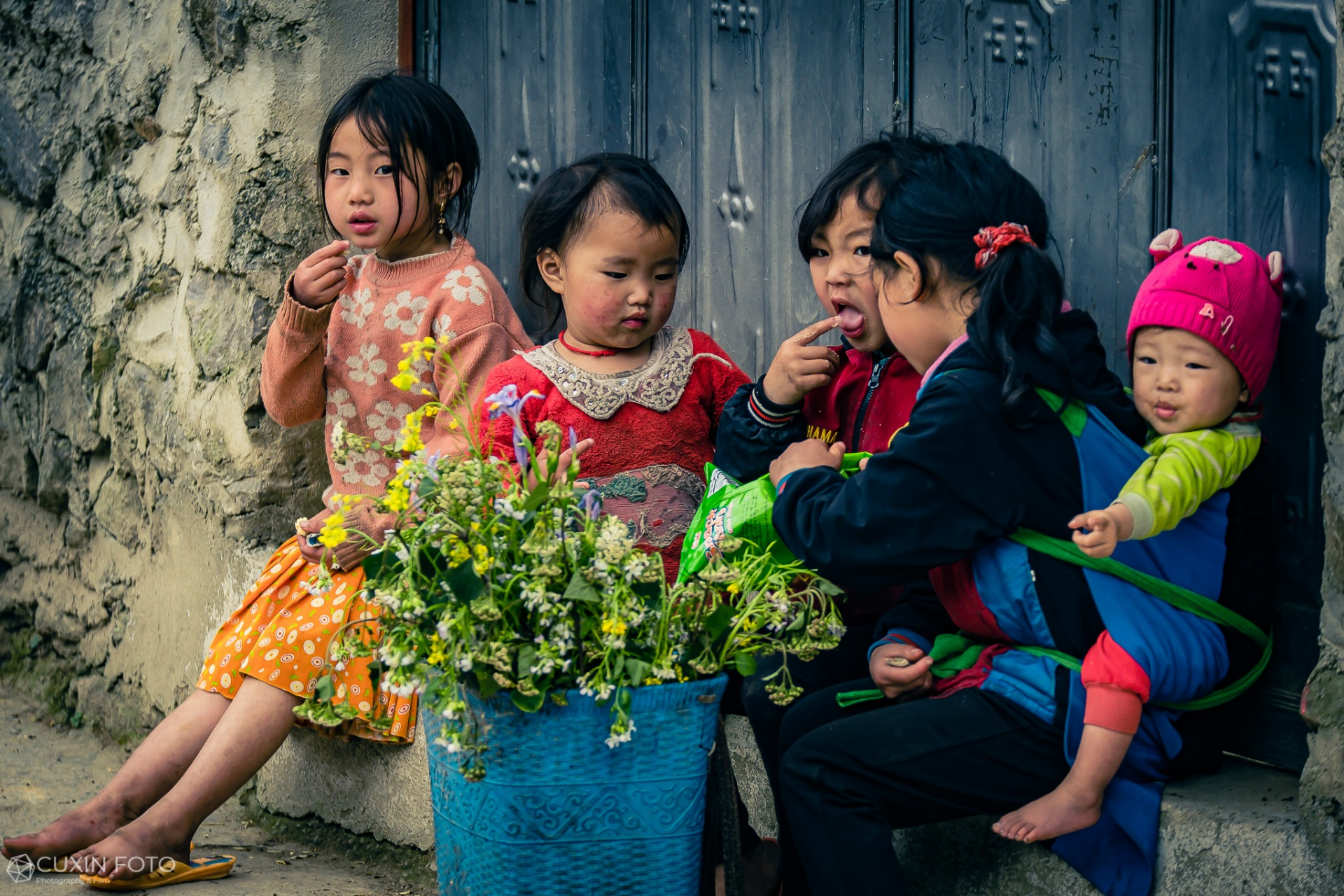 Photo: VnExpress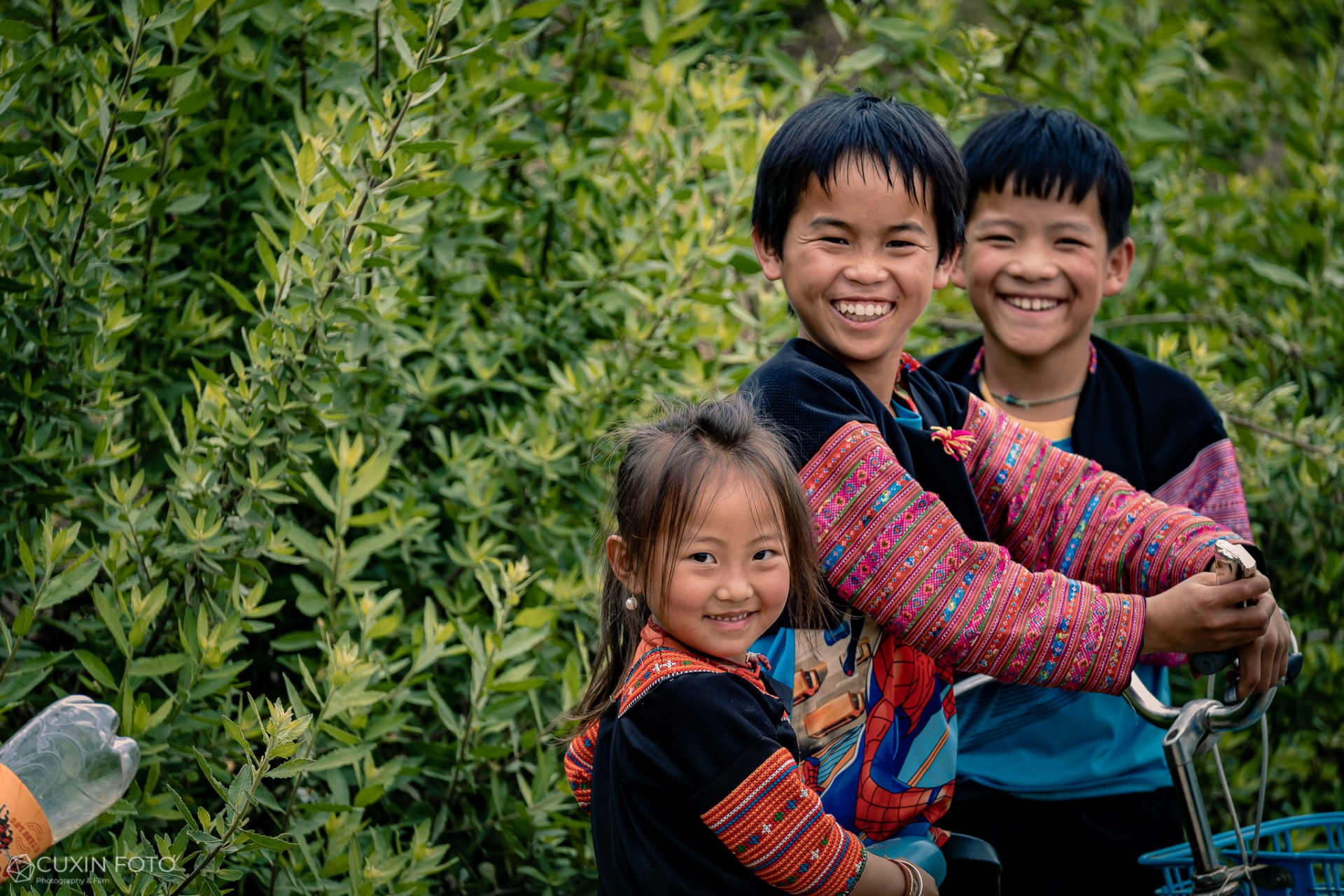 Photo: VnExpress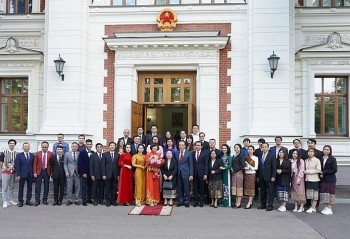 Friendship
The Vietnamese Embassy in Cuba will make efforts to consolidate and cultivate the special Vietnam-Laos relationship in the spirit of respect and support for mutual benefits.