Getting lost in Hue's beautiful Ru Cha forest
The forest's serenity and freshness will capture your heart, make you wish to immerse yourself in that atmosphere forever.
The poetic land of Hue has always been a tourist attraction to both Vietnamese and foreigners. Besides the citadel and mausoleums, Hue is known for its peaceful and fresh beauty. For those who love to explore nature's hidden gems, Ru Cha forest must be put on our list.
Ru Cha is the only remaining primeval mangrove forest on Tam Giang lagoon, Thua Thien - Hue. The forest lies in Thuan Hoa village, Huong Phong commune, Huong Tra town, Thua Thien - Hue.
The forest's name, Ru Cha sounds unfamiliar to most people. Though seems enchanted, the word "ru cha" is actually a local dialect. "Ru" means forest, and "cha" is the name of the main tree that grơing in this forest. Altogether, Ru Cha means "the forest of cha trees."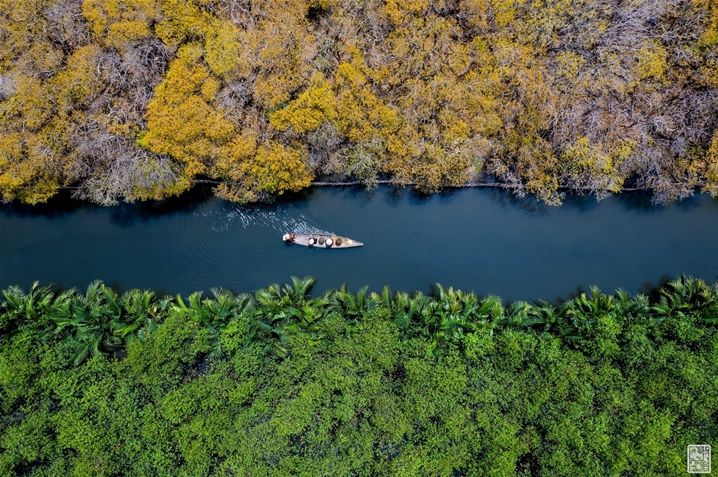 (Photo: VTC)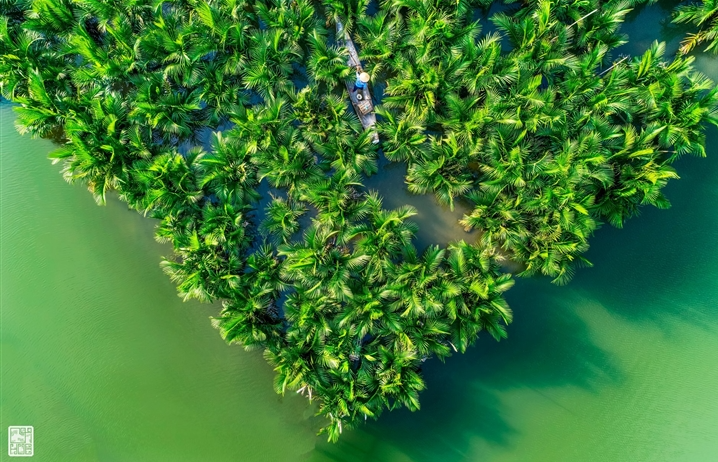 (Photo: VTC)
Visiting Ru Cha mangrove forest is best known for its eye-catching green color of cha tree and the green water surface of the forest's 5-hectare-wide lagoon. In the summer, visitors love to come here to feel the refreshing and relaxing atmosphere.
Although Ru Cha has no unique architectures, no colorful backgrounds nor romantic seascapes, the mangrove forest still shows up impressively in photos. No need to invest in costumes or complex designs, you can still take dreamy photoshoots here.
Many couples also choose Ru Cha as the location to shoot their pre-wedding photo album. Because of its wild scenery, Ru Cha has its unique, mysterious and attractive charm, which attracts many young people even though the forest is not easy to reach.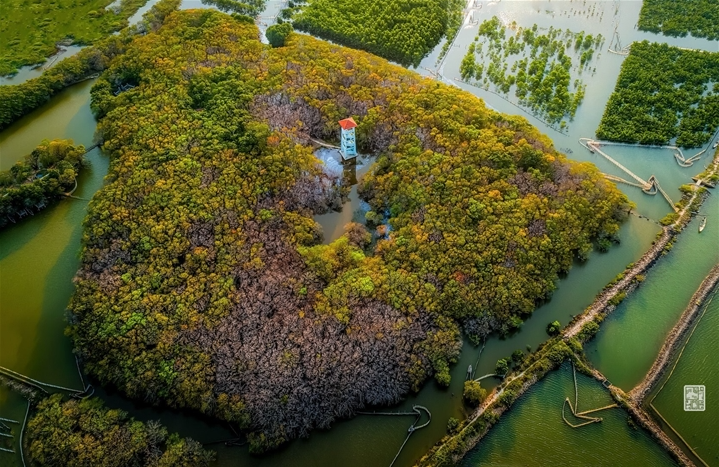 (Photo: VTC)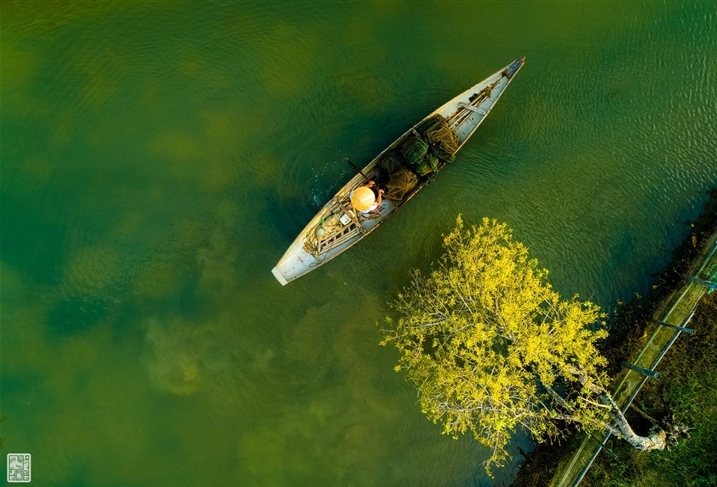 (Photo: VTC)
Tips to visit Ru Cha
Ru Cha is only about 15 km from Hue's city center. From the citadel, you can travel to the forest by motorbike or bus. However, traveling by motorbike will be much easier and more convenient.
Starting from Hue's city center, drive along Highway 49 towards Thuan An beach, turn left through Tam Giang bridge, cross Thao Long dam, you will reach Ru Cha forest. On Highway 49, if you look toward Huong Phong commune, you will see clusters of green trees, which is the Ru Cha mangrove forest. The road to Ru Cha is now built with concrete, so you don't have to take a boat inside.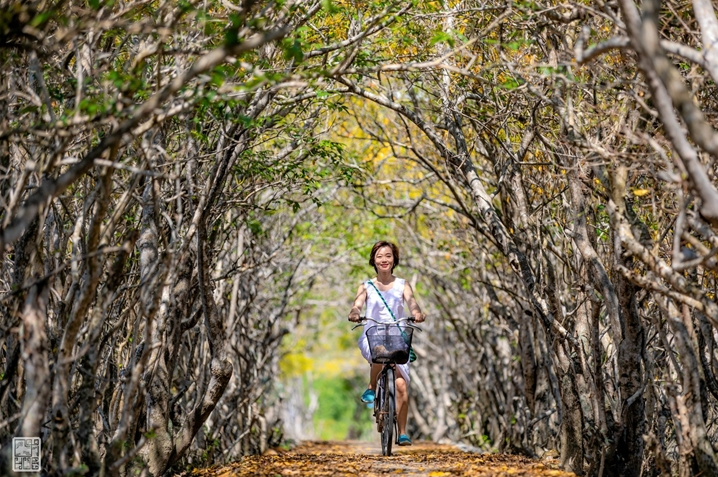 (Photo: VTC)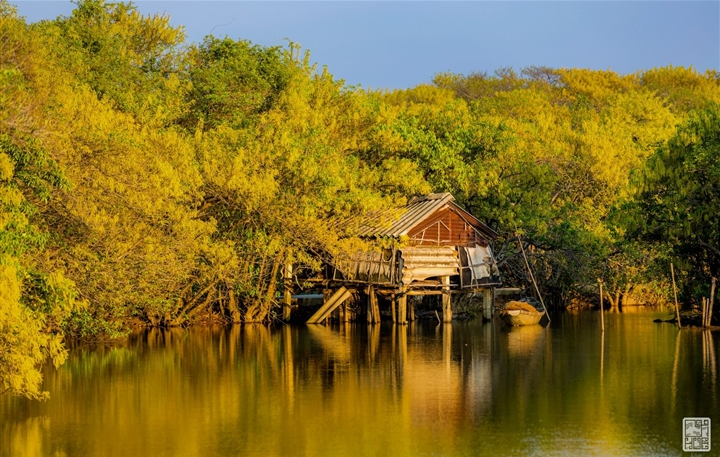 (Photo: VTC)
Ru Cha's temperature is quite cool so you can take a trip to Ru Cha at any time of the year. However, the most beautiful and romantic would be around September, when the leaves gradually change from green to red yellow.
You should also start driving to the forest at noon to be able to admire the sunset scene, which will surely be an extremely interesting experience.
A few years ago, a concrete observatory was built in the middle of Ru Cha forest. From this place, you can admire the entire forest and take a lot of beautiful pictures.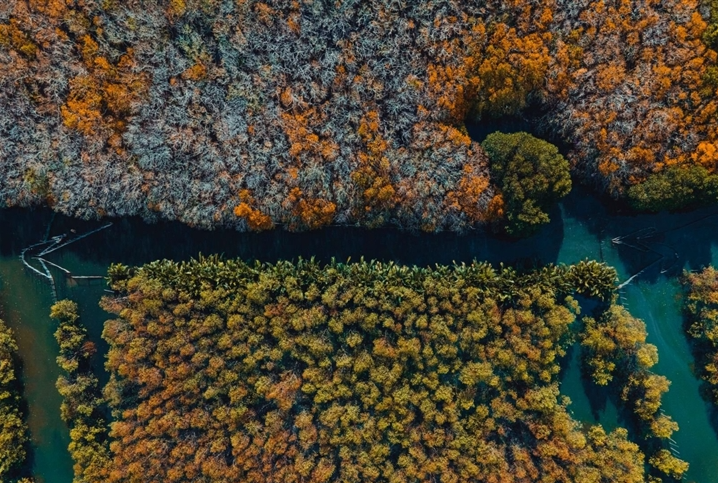 (Photo: VTC)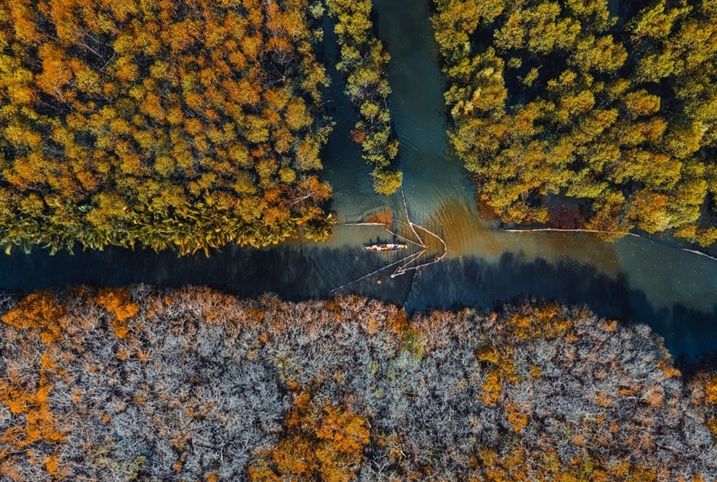 (Photo: VTC)
Though you can explore the entire Ru Cha forest by motorbike, taking a boat tour is a recommended activity. However, Ru Cha has no boat renting services, so you will have to get to the forest early in the morning or late in the afternoon, waiting for local fishermen to drive through the forest and ask them to let you get on their boats.
Deep inside the forest lies a small temple to worship Thanh Mau (The Mother Goddess). According to the folk told by Thuan Hoa villagers, during a great flood that happened long ago, a Mother Goddess' incense bowl in Hon Chen temple was drifted there, so the villagers built a temple for the goddess right where the incense bowl lied. They believed that she chose the place to bless.
The antique beatuty of Hue Citadel

Constructions of the last reigns are often the most intact ruins of all emperors, and Hue Citadel is not exceptional. The citadel bears both the ...
National
Vietnam News Today (Jan. 20): Vietnam confirms 15,936 new local Covid cases; First Omicron infections in community reported in HCM City; Vietnam to facilitate procedures for foreign entrants; Hanoi capital cancels fireworks display on lunar New Year's Eve.