Scholarship opportunity from RMIT University for REACH graduates
REACH is one of the four NGOs in Vietnam that were selected as the RMIT's partners in their Opportunity Scholarship Program 2020.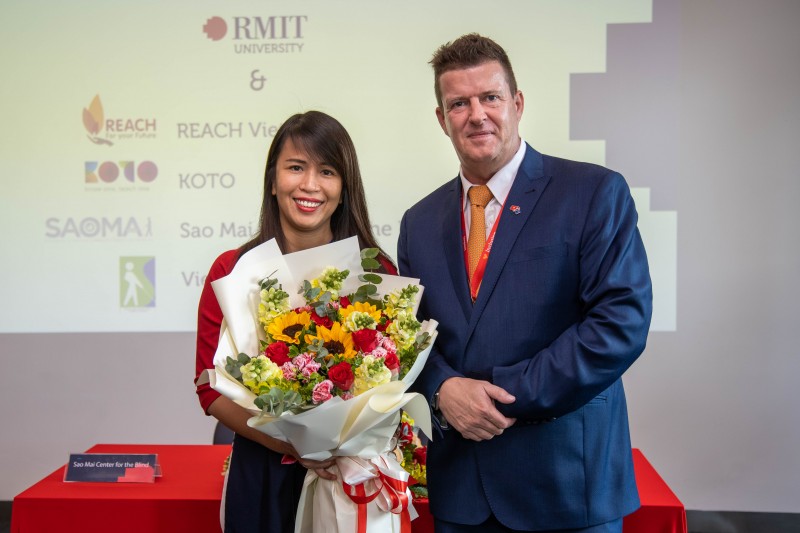 Executive Director of REACH, Pham Thi Thanh Tam and Professor Rick Bennett, RMIT Vietnam Executive Dean at the MoU signing ceremony.
Disadvantaged youth from REACH will have a great chance to further their education with a full scholarship, worth AUD 92,000 (USD 54,440), from RMIT University Vietnam.
The opportunity will be offered to one REACH alumni who has achieved an outstanding performance while participating in the REACH program.
Per the MoU, REACH will promote the RMIT Scholarship among its alumni network. REACH is responsible for collecting applications, identifying and shortlisting applicants on behalf of RMIT Vietnam, and referring them to RMIT for the final decision.
"There is no difficulty to identify a number of excellent students at REACH", Pham Thi Thanh Tam, REACH's Executive Director, said. "But it is a difficult job to decide who should go on. All of them are amazing, and they have proven how great they have done during and after studying at REACH".
The successful applicant will receive a massive package of benefits from the program. This includes a full English and Higher Education tuition fee, monthly living stipend, accommodation, a laptop and home travel allowance (if applicable). They will also benefit from the expertise and global experience of RMIT's academic staff, high-quality facilities and infrastructure, and an industry-informed curriculum and strong industry connections.
In addition to these, the student will have opportunities to participate in extracurricular activities organised by student clubs and societies, and study abroad at one of RMIT's 200 partner universities all over the world.
"The opportunity will significantly advance our student's career pathway", Tam commented. "For many disadvantaged students at REACH, this is definitely a life-changing opportunity that they could never have imagined before".
"Our scholarship program aims to ensure that talented Vietnamese students have the opportunity to excel through an international standard of higher education", said RMIT Vietnam Executive Dean, Professor Rick Bennett.
REACH identified eight of the most talented graduates at the pre-application round. After that we chose three candidates through an interview and English test. These three applicants are instructed to prepare a full application to refer to RMIT before 10 July 2020.
The winner of the scholarship will be announced by RMIT on September 7, 2020.
Besides REACH, three other local NGOs including KOTO, Vietnam Blind Association, and Sao Mai Center for the Blind also receive scholarships for their students.
REACH is a Vietnamese nonprofit organization specializing in vocational training, career advice, and job placement services for disadvantaged Vietnamese youth. REACH has six locations around Vietnam and trains over 1000 young people annually. These students include young people who have grown up in poverty, who are living with disabilities, and victims of human trafficking among many others.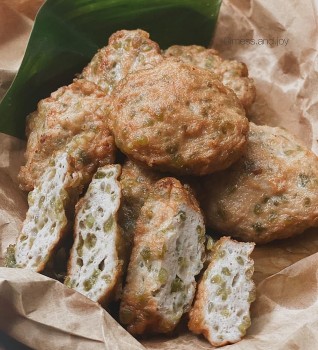 Viet's Home
Autumn is not only considered the most beautiful season of the year, but also famous for delicious snacks, symbolizing the exquisite Hanoian cuisine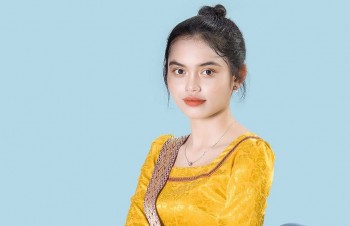 Viet's Home
Dang Vuong Huyen Tran, a Cham girl, received attention after her registration information was published on the contest's official fanpage.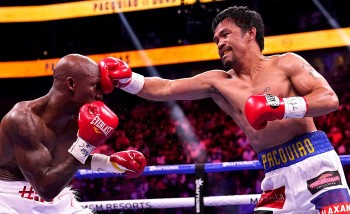 World
Manny Pacquiao, famous Filippino boxing champion, is preparing for his fight to become the new President of Philippines after his party's nomination to be their presidential candidate at a political convention in Quezon City on September 19. Read on to know more about who he is.