England vs Denmark Semi-finals (July 7): Fixtures, Match Schedule, TV Channels, Live Stream
England vs Denmark match promise to be one of the greatest game ever in semi-finals Euro 2020. Here is our update on fixtures, match schedule, TV channels and live stream of the match.
You couldn't script a Euro 2020 semifinal match much better than Denmark vs. England. It's been hard to root against the Danes after their star player, Christian Eriksen, quite literally died on the pitch in the team's opening match against Finland on June 12 when he collapsed untouched, his heart stopped, and he required resuscitation in front of thousands of fans and on live television.
England, meanwhile, is England. It's made it to the semifinals one other time, in 1996. (Twice, if you count 1968, but that tournament only had three teams in it.) And the July 7 semifinal couldn't be any more of a home game, with the storied Wembley Stadium serving as the venue for the final three matches.
So, yes. Denmark vs. England is going to be a major match, for both national teams. So same for the second semifinal on July 6, which finds perennial European powerhouses Italy taking on Spain.
Only one question, then — how to watch England vs. Denmark when the time comes.
Date, kick-off time and venue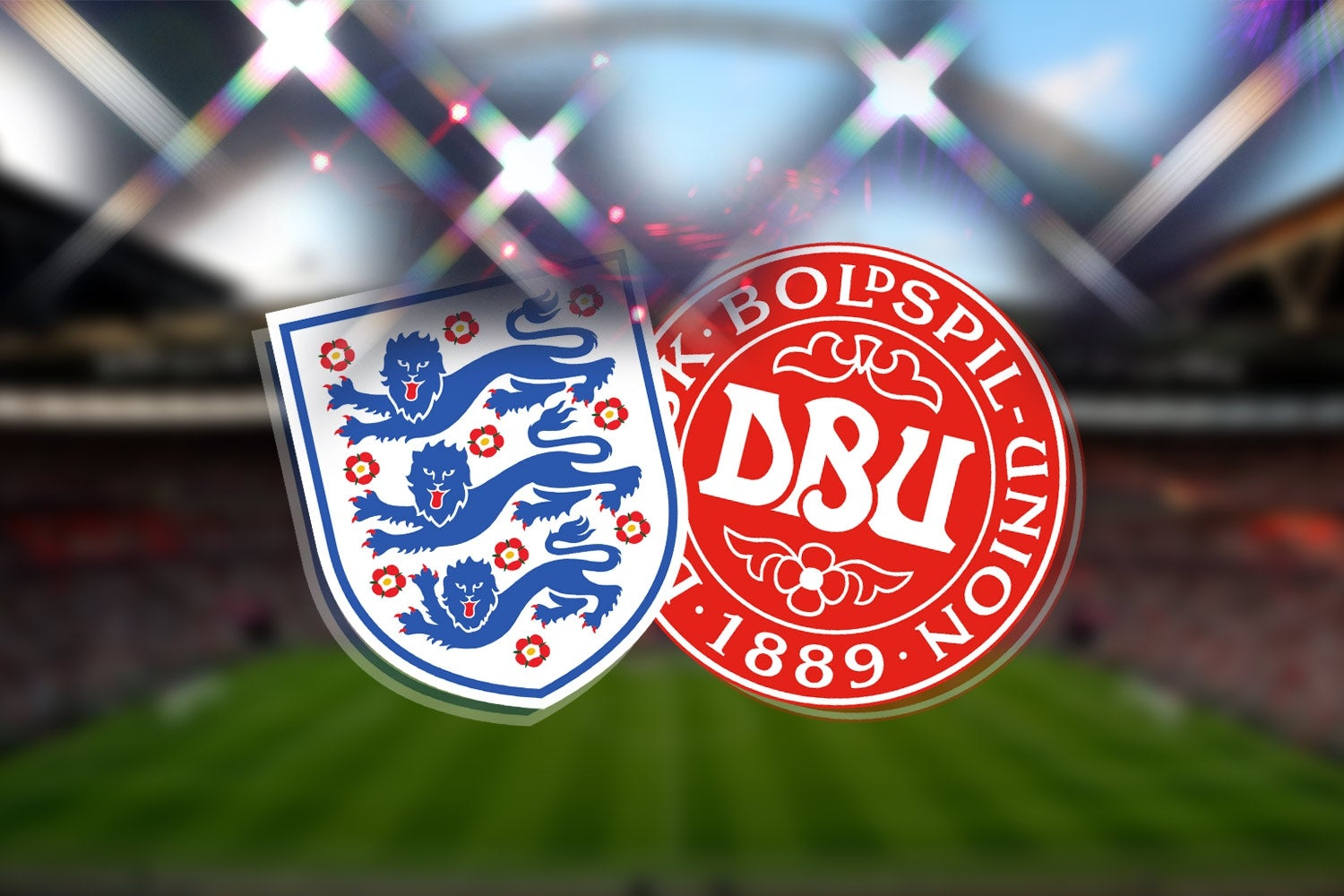 Photo: Todayuknews
England vs Denmark is scheduled for an 8pm BST kick-off on Wednesday, July 7, 2021. The match will be held at Wembley Stadium, in London.
Semi-finals full schedule
Tuesday 6 July
SF1: Italy vs Spain (21:00, London)
Wednesday 7 July
SF2: England vs Denmark (21:00, London)
How to watch England vs Denmark in the United States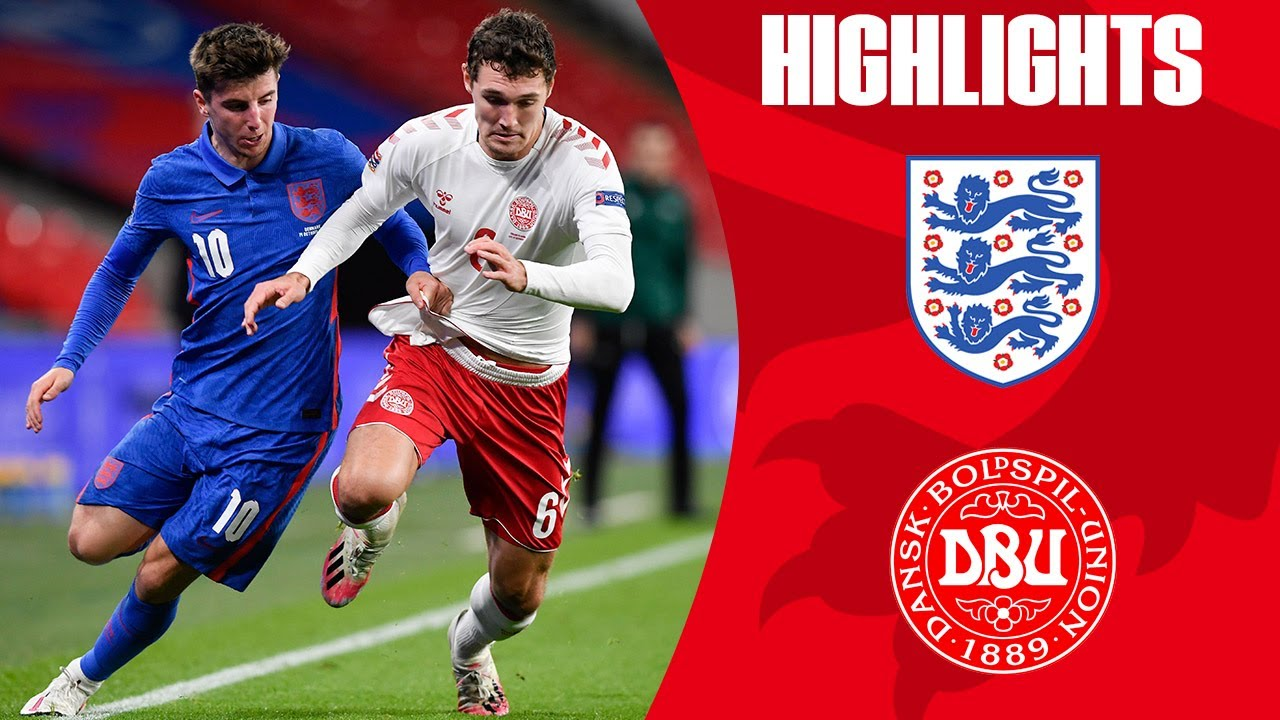 Photo: Youtube
If you're watching the semifinal round of Euro 2020 from the United States, you've got a couple of great viewing choices. Both the Italy-Spain (3 p.m. Eastern on July 6) and Denmark-England (3 p.m. Eastern on July 7) matches will be televised on ESPN, which means they're available on every major cable and satellite service, as well as every major streaming service. So if you've got a subscription to, say, FuboTV, Hulu With Live TV, Sling TV, or YouTube TV, you're good to go.
An even more economical way to watch the match, however, is with a subscription to ESPN+, which also will be streaming the game. ESPN+ is the dedicated streaming service from the network that has all kinds of live sports all year 'round — not just soccer. And what's more is that it costs just $5.99 a month, or $59.99 a year if you want to save some money but don't mind paying ahead.
And ESPN+ gets even more interesting if you get it as part of the Disney Bundle. That's a deal in which you'll get ESPN+, Hulu, and Disney+ for just $13.99 a month — essentially bundling together all three services for the price of two.
How can that possibly get better? Like this — add Hulu With Live TV into the mix. That way you'll get ESPN, Disney+, the full Hulu on-demand catalog and all the live linear channels it offers, all for just $73 a month, or about $7 a month more than if you were to get Hulu With Live TV on its own.
That's a really good deal, and it'll serve you well far beyond the conclusion of Euro 2020.
How to watch England vs. Denmark in the UK
If you're in the UK and aren't actually at the match at Wembley, the Denmark-England Euro 2020 semifinal either will be on the BBC or ITV.
Same goes for the second semifinal match. Kickoff is scheduled for 8 p.m. local time for both matches.
How to watch England vs. Denmark in Denmark
In order to improve the broadcasting of Euro 2020 across the Europe, this year the authorities have provided their Official Exclusive Broadcasting Rights to NENT TV. NENT channel is the national broadcasting channel of Denmark. This year for the first time, Nordic Entertainment Group (NENT Group) has gained the Danish Rights to live stream UEFA Euro Football Championship. It was founded in 2018. All the channels of NENT are Free and provide streaming along with advertisement.
NENT TV will provide comprehensive coverage of all matches of UEFA Euro 2020, including the live and on demand Streaming of England vs Denmark match. Since Denmark is one of the hosting country of UEFA Euro 2020, NENT group will provide live and delayed matches streaming on both TV and its digital outlet for FREE. So, that soccer fans can enjoy Euro 2020 From any corner of Europe.
If someone has a cable in their house they can enjoy complete coverage of UEFA Euro 2020 England vs Denmark from their houses for Free. It is available on all devices including Apple TV, Smart TV etc.
Where to watch England vs. Denmark semi-final match live in India
The Euro Cup 2020 scheduled games can be seen live across the Sony Sports Network in India through Sony Six, Sony Ten 1, Sony Ten 3, Sony Ten 4. All the Euro Cup 2020 Semi-final matches will be available to stream live on the SonyLiv app and website.
How to Watch Free Live Streaming of England vs. Denmark without any restriction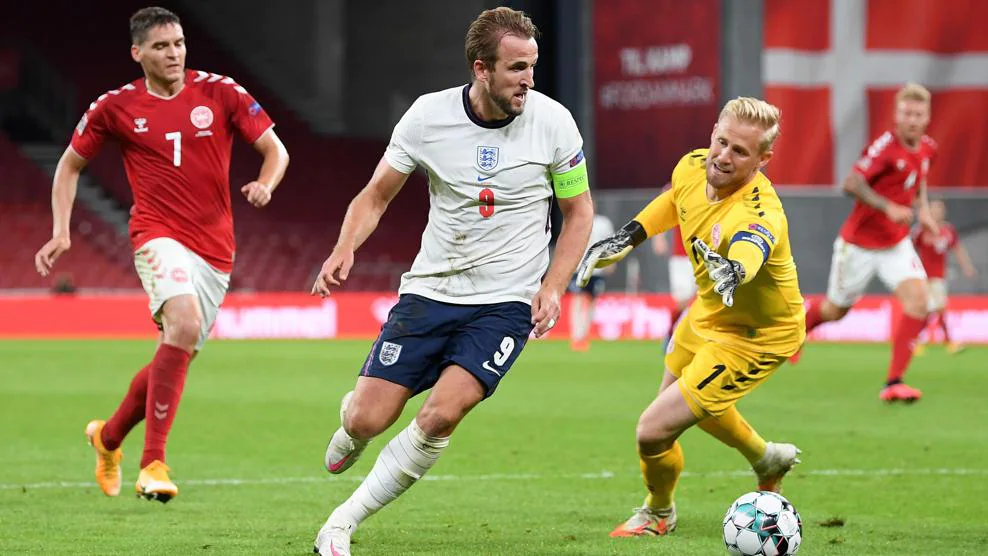 Photo: Getty Images
Many of the Official and non-Official Broadcaster of UEFA Euro 2020 provides their streaming in specific countries and will stop streaming their content outside these countries i.e. they are location restricted. Such as Sling TV, YouTube TV, ESPN etc. provide their streaming only in United States and will stop streaming its content, even for their paid viewers, right after they crossed the borders of United States.
For such video streaming servers that are area restricted, soccer fans can use VPN servers to manipulate their requirements and limitations. One of the famous VPN servers is as follows:
Nord VPN
Nord VPN is the top choice for streaming sports from anywhere around the world. It is one of the fastest and secure servers that is made for reliable streaming of sports from anywhere around the world. It is Security-focused choice that doesn't skimp on unblocking capabilities.
Nord VPN comes with a risk-free 30-day money-back guarantee. It offers Fast connection speeds and unlimited bandwidth. One can Watch Live Streaming of their favorite sports including UEFA Euro 2020 online, without any buffering or lags. A single Nord VPN subscription helps you to connect with up to 6 devices simultaneously, including your smart TV and router.
It is available on Both apple and android devices, Chromecast and Window devices.
ExpressVPN
To help reclaim your privacy from so-called surveillance capitalism, add a VPN to your toolkit. A VPN protects you by routing all your web traffic through an encrypted connection to a remote server, hiding your true identity and shielding your personal data. ExpressVPN is an excellent VPN service, boasting a massive global footprint and excellent privacy practices to protect your information. A visual refresh of ExpressVPN has revitalized its apps, but it's expensive and not as packed with features as competitors that are similarly priced, or even cheaper.
ExpressVPN has three subscription options: $12.95 billed each month, $59.95 billed every six months, or $99.95 billed annually. As with most VPN service plans, the only difference is how long you commit.
The company accepts payment by all major credit cards, PayPal, and other services such as WebMoney. You can also purchase an ExpressVPN subscription with bitcoin. Notably, Editors' Choice winners IVPN and Mullvad accept cash payments for even more anonymity.
The current average monthly price of the VPN services we've tested is $9.96, which is quite a bit below ExpressVPN's $12.95 asking price. Editors' Choice winner Mullvad VPN asks just just €5 per month ($6.06 at the time of writing), making it one of the cheapest VPNs available.
England vs Denmark: Preview
England eliminated Ukraine in the quarterfinals, beating the rivals with 4-0. So that is yet another clean sheet for Gareth Southgate's boys. They are by far the best defense in the entire tournament, without a single goal conceded.
They would keep the net intact for the seventh straight match, the ninth in the past 11 games. But that is Southgate's strategy, defense first, and after that counter-attacks.
One by one, the Croats, Scots, Czechs, Germans and at last Ukrainians couldn't beat Pickford, who was masterful with his teammates in the backline. In the meantime, Harry Kane woke up, scoring three goals during the knockout stage, showing his class when needed the most. He tied with Raheem Sterling, who also has three goals each.
Denmark solved the Czech Republic without too many problems, 2-1, and even though the Czechs had the initiative in the second half, the Danes would rebuff their attacks without any problems. Their mentality in those stressful situations is extremely resistant, which is one of the biggest reasons for entering the top four
Kjaer and the boys have four straight matches with over 2.5 goals, and three of them during that span ended with both teams netting, which wasn't that frequent before the start of EURO 2020.
The Danes are playing powerful football, with a strict system in which every player knows its exact place. Above all, they are physically impeccable, with all 10 players in the field prepared to run for all 120 minutes if needed. All of them are very fluid and flexible when it comes to transformation but also know how to play positional football.