Ethnic minority female students supported by non-profit organizations for remaining in schools
The Brighter Path Girls' Club, jointly implemented by the VinaCapital Foundation and Vu A Dinh Scholarship Fund, has officially been launched in Thai Nguyen province with the participation of 60 female students from the Vietnam Northern Upland High School and Thai Nguyen Boarding School for Ethnic Minorities.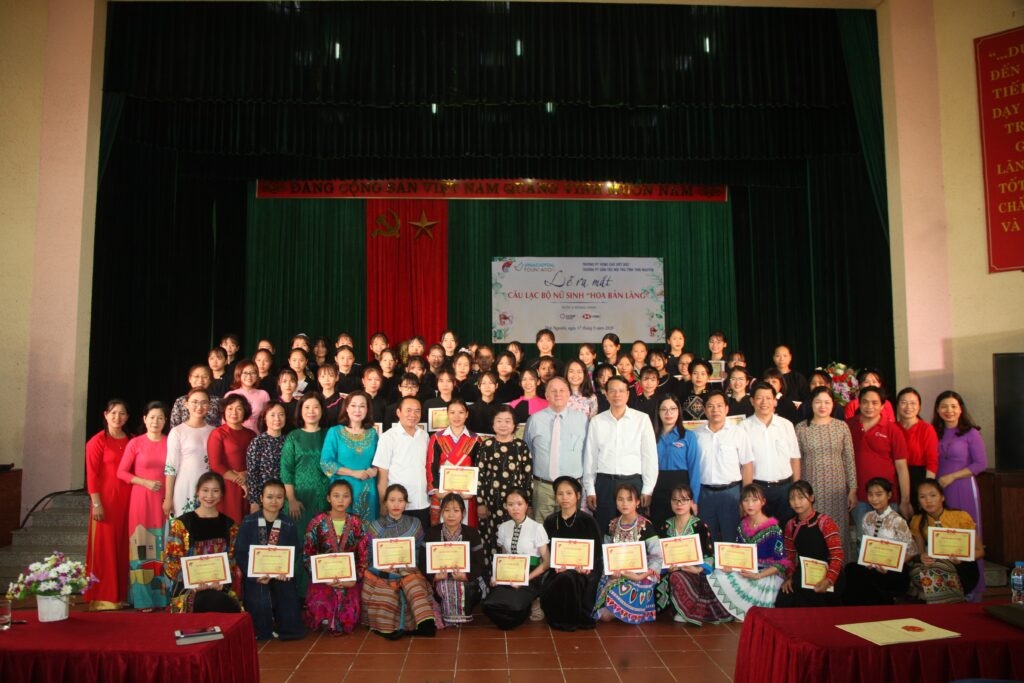 Representives of Vu A Dinh Scholarship Fund, The VinaCapital Foundation with local officials and ethnic minority girls. Source: VCF
This is a pilot project combining scholarships and training for girls in high school to enlarge knowledge about sexual and reproductive health, financial management and leadership skills.
The project is sponsored by HSBC Bank and assisted by the Center for Creative Initiatives in Health and Population (CCIHP). The students are selected based on the criteria of ethnic minorities and disadvantaged families as well as their willingness to make commitment to the project. Selected female students will receive VND one million (USD 43) scholarships and participate in an after-school training program that lasts 12 sessions.
In addition to the common goal of encouraging female students to remain in school, the Girls' Club is implemented with the aim of creating a safe and comfortable environment, encouraging female students to share their difficulties and learn from each other. Together, they can develop the skills necessary to overcome the barriers in life.
Naming the club "Village Flowers", the VinaCapital Foundation and the Vu A Dinh Scholarship Fund, a Vietnamese non-profit organization chaired by former Vice President Truong My Hoa, hope that the Brighter Path Girls' Club will help ethnic girls improve their life skills, thereby developing themselves to become empowered women like strong flowers shining in the villages where they live.
Rad Kivette, CEO of the VinaCapital Foundation adds, "Thanks to our partnership with Madam Truong My Hoa and the support from HSBC and CCIHP, our Brighter Path Girls' Club is created to empower ethnic minority girls. Statistics have shown that investing in education for these girls is one of the best investments we can make to contribute to Vietnam's growth. I strongly believe this project will enable our scholars to grow into strong independent women with bright futures, helping to reduce poverty, improving communities and building the middle class of Vietnam."
The project's result will be the premise for improvements to other implementation models as well as the Girls' Club program. After the pilot project goes successfully, the program will be replicated at the provincial level to assess and review the potential for national expansion.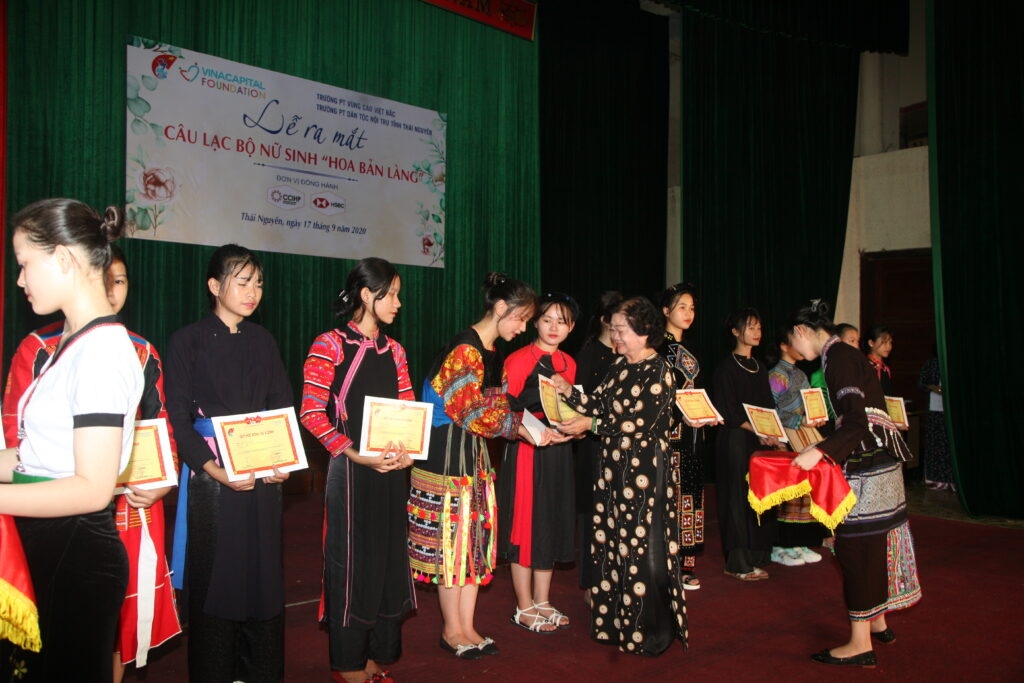 Truong My Hoa, Former Vice President, Chairwoman of Vu A Dinh Scholarship Fund gives scholarship certificates to ethnic minority girls. Source: VCF
The VinaCapital Foundation's Brighter Path Program was created with the aim of empowering ethnic minority girls in difficult circumstances through education and training.
The program, in partnership with Vu A Dinh Scholarship Fund, locates the brightest ethnic minority girls who live in rural areas and provide them with seven-year scholarships, starting in the tenth grade, as well as teaching and training the necessary skills for them to further develop themselves.
Before each school year begins, VCF organizes national Empowerment Workshops for all the female scholarship recipients to participate in lessons on topics that are beneficial for their personal development and learning including personal financial knowledge, sexual and reproductive health, leadership skills, and other essential life skills.
These classes help the scholars increase their self-confidence, provide resources and opportunities for them to access education and personal development, allowing them to take control of their own futures and become game changers who create positive changes for the community.
The girls also have the opportunities to meet with role models of Vietnamese women for advice and inspiration. Monthly mentorship is used to help the girls with personal problems and regular encouragement./.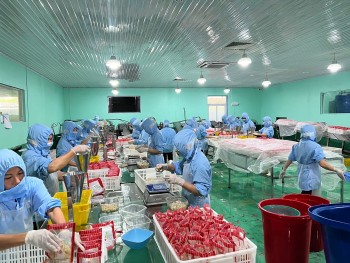 Focus
Not only agricultural products, traditional dishes of Vietnam also penetrate into difficult markets, bringing great revenue to businesses and people.