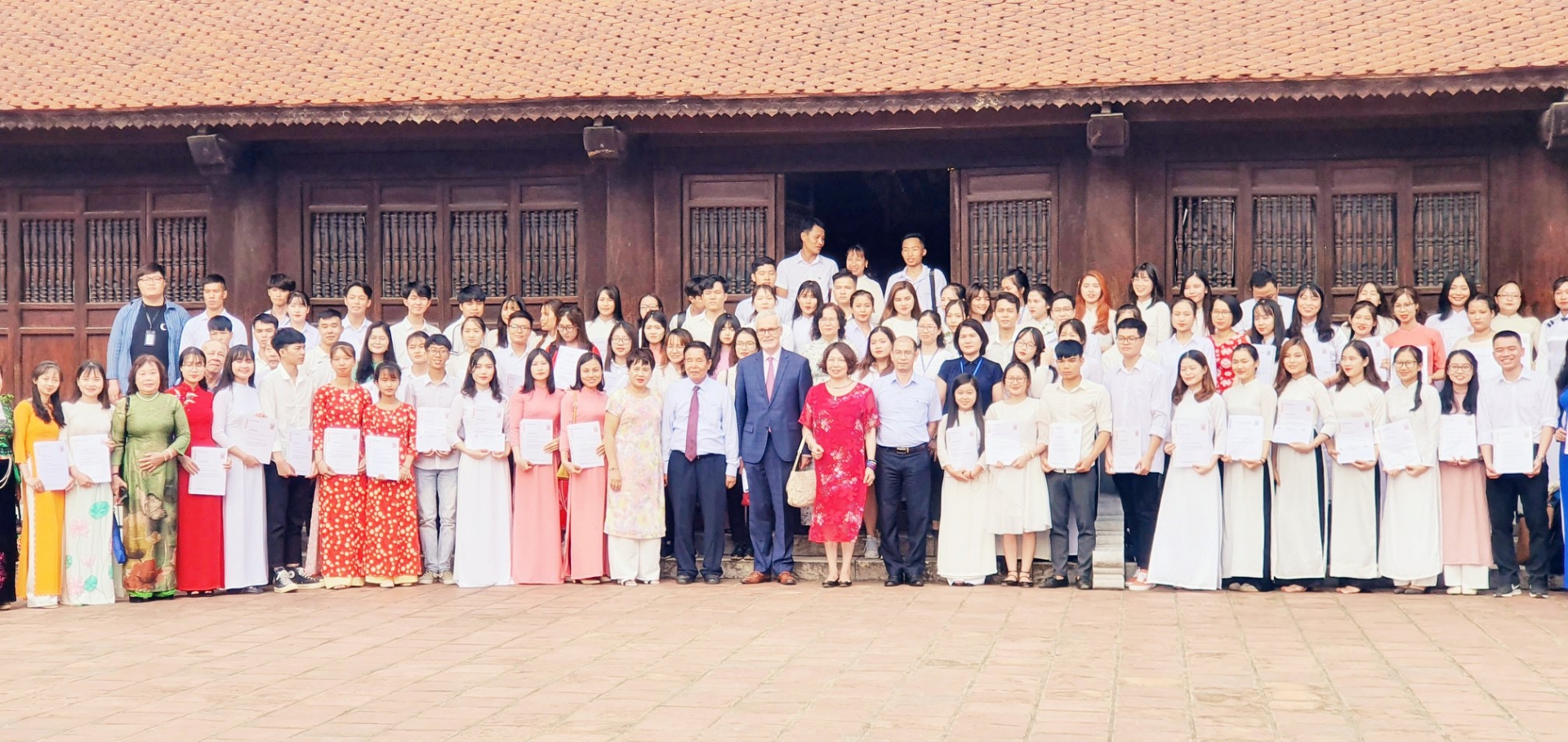 93 outstanding students have received scholarships for the 2019-2020 academic year. Source: German Embassy in Hanoi
According to information released by the German Embassy in Hanoi in their Facebook page, for 30 years, the German State of Hessen have granted scholarships to excellent students from difficult background at universities and colleges in Vietnam.
These scholarships are not only material support but also spiritual encouragement that alleviate the difficulties of the students and help them to achieve the highest academic results. Moreover, it is also a bridge for the friendship between Vietnam and Germany.
In the 2019-2020 academic year, the Hessen representative office in Vietnam are providing 250 scholarships, worth EUR 216 (USD 241) each, to Vietnamese students nationwide.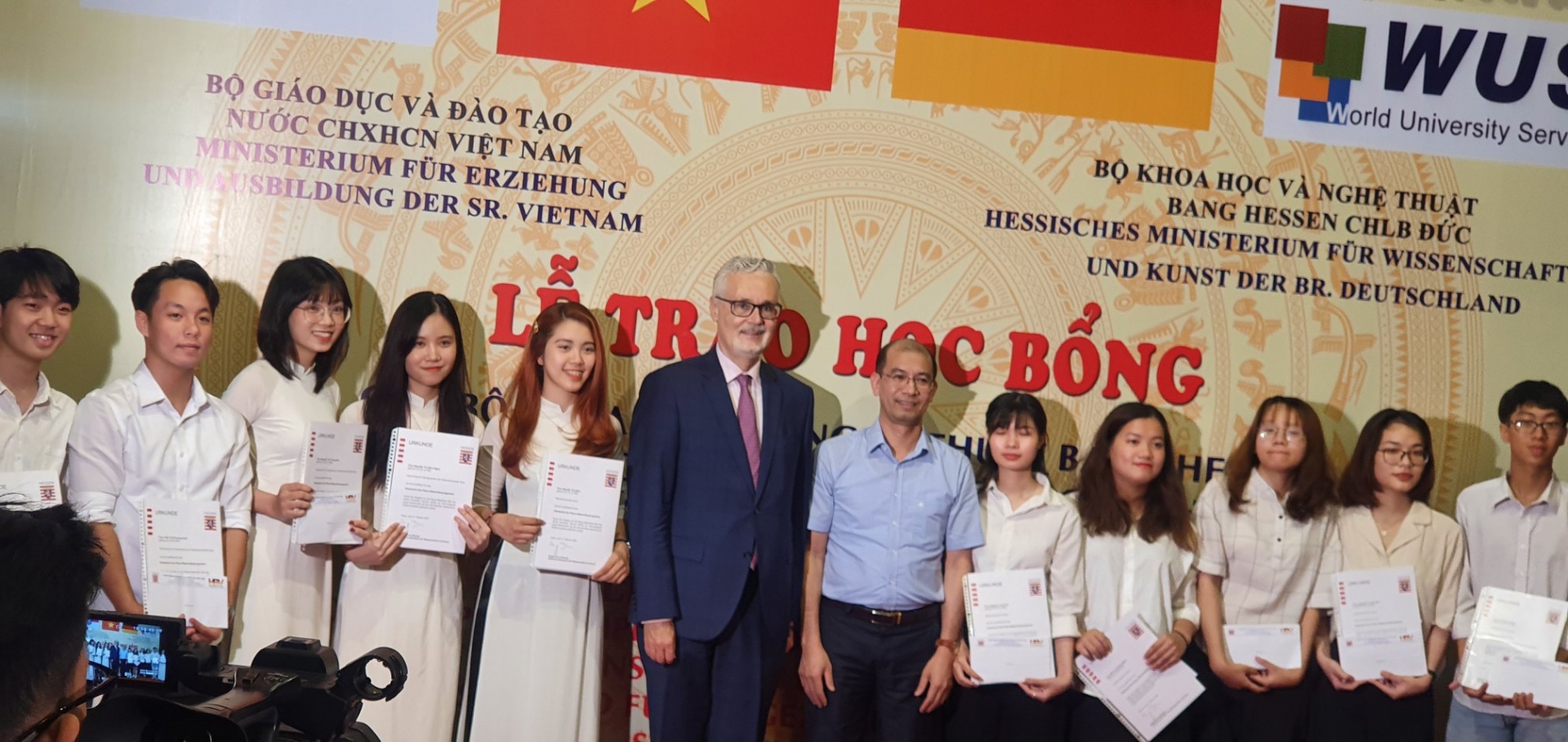 German Ambassador to Vietnam Guido Hildner hands over the scholarships. Source: German Embassy in Hanoi
In the award ceremony, the scholarships were given to 68 female students and 25 male students in Hanoi and surrounding areas.
The remain 157 scholarships will also be awarded to students from other regions in Vietnam.
The scholarship recipients must have excellent achievements, average grades of 7.5 or above, living in difficult conditions or in remote areas or ethnic minority, social policy. This scholarship prioritizes for female students.
Hannah Nguyen