Euro 2020 predictions: Who will the finals, best players
Euro 2020 games are getting close, with 11 host cities staging the 51 fixtures. Here is the predictions for the games: who will win the finals and best players for football lovers to pick.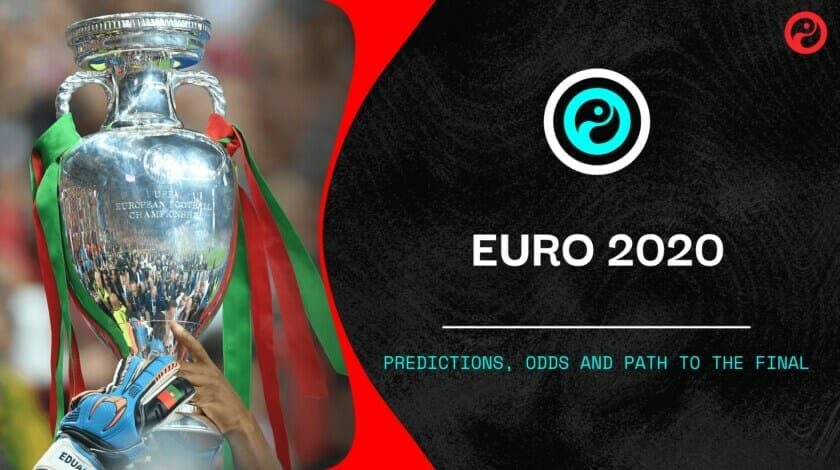 Photo: Squawka
The 2020/21 domestic campaigns are starting to end and squad announcements are on their way. Euro 2020 is nearly upon us.
A year later than expected, Europe's finest will go head-to-head this summer for the right to lift the Henri Delaunay Trophy, while a number of individual players will be eyeing up the Golden Boot and Player of the Tournament awards.
So, who are the favourites and dark-horses heading into Euro 2020? And which players are set to make their presence felt?
Euro 2020 groups prediction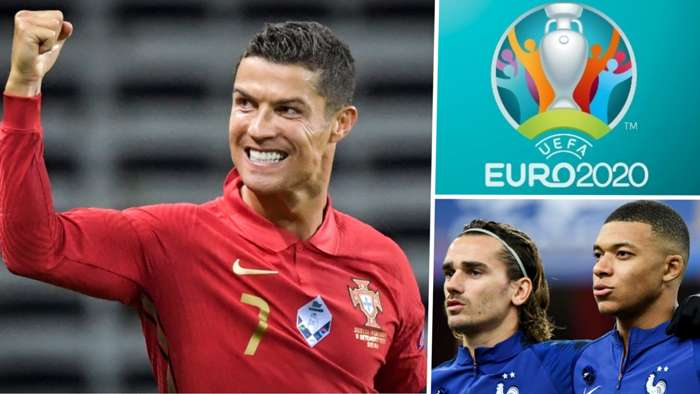 Photo: Goal
Group A: Italy, Turkey, Switzerland, Wales
Group A is headlined by Italy, who are returning to the major international tournament scene after missing out on the 2018 World Cup. Turkey, Switzerland and Wales are sure to provide a tough test for Roberto Mancini's men but, ultimately, the Azzurri are fancied (4/7) to head into the knockout rounds as group winners. At 9/2, Switzerland and Turkey are joint-next-favourites to top the group, while Wales are priced at 8/1.
Group B: Belgium, Denmark, Russia, Finland
Belgium are the unsurprising 8/11 favourites to top Group B, while Denmark are second at 9/4. The Danes, along with Russia and tournament debutants Finland, are sure to give Roberto Martinez's a stern test of their tournament-contender credentials but ultimately, providing the likes of Romelu Lukaku and Kevin De Bruyne are fully fit, the Red Devils should have too much in the tank. That three-way tie for second place should be fascinating, with nobody wanting to rely on being a best third-place qualifier.
Group C: Netherlands, Ukraine, Austria, North Macedonia
Despite their struggles under Frank de Boer so far, the Netherlands are still strong 4/11 favourites to top Group C, with Ukraine next at 4/1. With Virgil van Dijk looking less and less likely to be fit in time for the summer as the days go by, don't be surprised to see those odds shorten slightly. Even so, North Macedonia are minnows at this level, while Austria failed to live up to their dark horse bill at Euro 2016, so the Dutch should still enjoy a straightforward return to international tournament life.
Group D: England, Croatia, Czech Republic, Scotland
Joint-favourites England have been drawn against a familiar foe in Croatia and, after beating them to reach the Uefa Nations League finals in 2019, will surely be after more revenge for that 2018 World Cup semi-final defeat. The Three Lions will also renew relations with fierce rivals Scotland, while the Czech Republic beat Gareth Southgate's men as recently as October 2019. But despite the various narratives and challenges afoot, it comes as little shock to see England as 2/5 favourites to win Group D, while Croatia are next at 3/1.
Group E: Spain, Poland, Sweden, Slovakia
Spain have a wretched record at major tournaments since their Euro 2012 triumph, failing to progress beyond the round-of-16 in the two World Cups and one Euros they've competed in during that time. But Luis Enrique's men are still the 2/5 favourites to top Group E, though those odds are much shorter than some of the other big guns at this summer's tournament. That is no doubt thanks to the presence of Lewandowski, whose Poland are 5/1 second-favourites to top the group.
Group F: Germany, France, Portugal, Hungary
Group F is by far and away the toughest of this summers European Championships. Germany and France are joint-favourites at 6/4 to finish top while holders Portugal (11/4) are slightly further back. With that in mind, it's no shock that Hungary are the 33/1 outsiders to top the group, while they're 4/1 to merely qualify for the knockout rounds.
Third-place qualifiers prediction
Alongside the top two teams from each group, four of the best third-placed nations will advance to the knockout rounds of this summer's European Championships. According to Bet365, only five teams are odds-on to go out in the group stages. They are Finland (2/7) in Group B, North Macedonia (3/10) in Group C, Scotland (4/6) in Group D — Czech Republic are also 10/11 here — Slovakia (1/2) in Group E and Hungary (2/11) in Group F.
This would suggest that these will be the groups most likely to produce third-place qualifiers, with perceived minnows potentially acting as whipping boys, while Group F is obviously set to be extremely competitive given the heavyweights it contains — it wouldn't be a shock if Hungary went home with no points on the board, while Germany, France and Portugal are all capable of taking points from each other.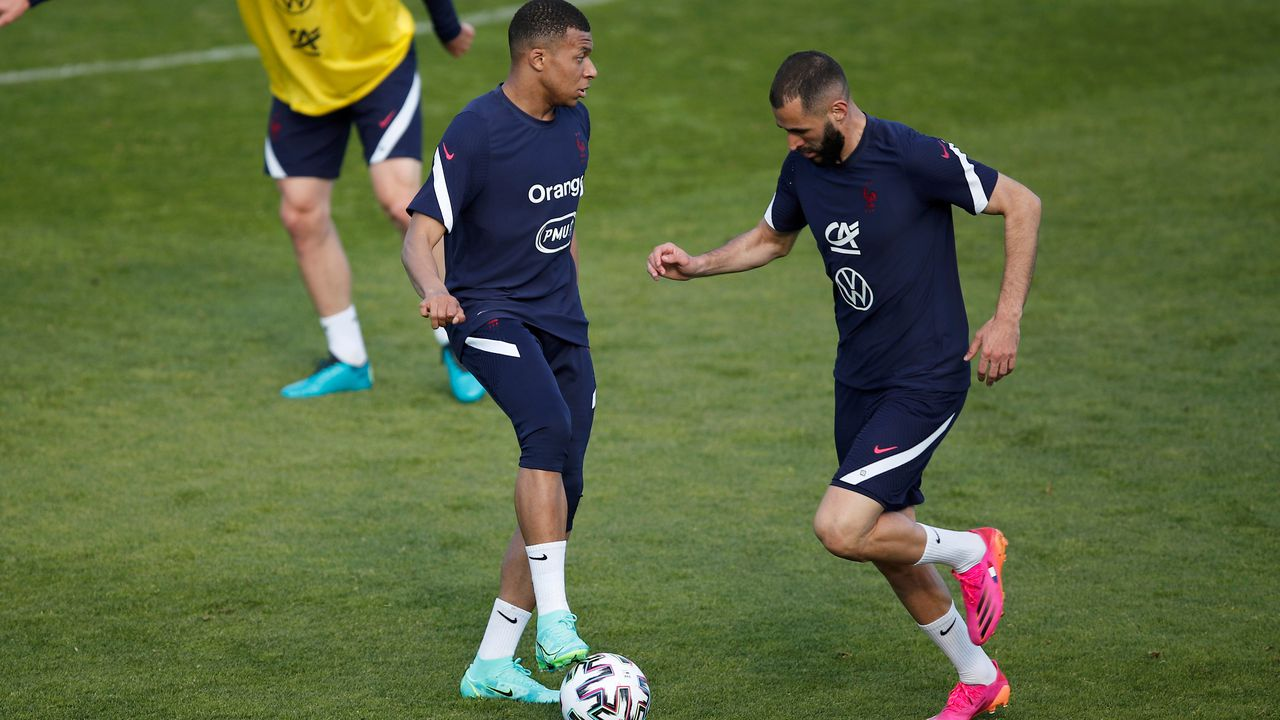 Photo: AP
Route to the final prediction
Round of 16
1. 2A vs 2B, June 26 (17:00, Amsterdam)
2. 1A vs 2C, June 26 (20:00, London)
3. 1C vs 3D/E/F, June 27 (17:00, Budapest)
4. 1B vs 3A/D/E/F, June 27 (20:00, Bilbao)
5. 2D vs 2E, June 28 (17:00, Copenhagen)
6. 1F vs 3A/B/C, June 28 (20:00, Bucharest)
7. 1D vs 2F, June 29 (17:00, Dublin)
8. 1E vs 3A/B/C/D, June 29 (20:00, Glasgow)
Quarter-finals
Q1. Winner 6 vs Winner 5, July 2 (17:00, St Petersburg)
Q2. Winner 4 vs Winner 2, July 2 (20:00, Munich)
Q3. Winner 3 vs Winner 1, July 3 (17:00, Baku)
Q4. Winner 8 vs Winner 7, July 3 (20:00, Rome)
Semi-finals
S1. Winner Q2 vs Winner Q1, July 6 (20:00, London)
S2. Winner Q4 vs Winner Q3, July 7 (20:00, London)
Final
Winner S1 vs Winner S2, July 11 (20:00, London)
The presence of three European giants in Group F makes for some tasty potential round-of-16 ties. For example, should England win Group D, they're likely to face any one of Germany, France and Portugal in the last-16, providing Hungary don't pull off a miracle. To reach the final, the Three Lions would then likely have to beat Spain in the quarter-finals and the Netherlands in the semi-finals, assuming the favourites advance. With that in mind, England's most likely final opponents, following the odds, would be France or Belgium.
Who are the best players to pick in Euro 2020
Cristiano Ronaldo: This could potentially be Cristiano Ronaldo's last major tournament and the five-time Ballon d'Or winner will be eager to make an impact in the competition as Portugal attempt to retain their title. Ahead of Euro 2020, Ronaldo had scored a total of 103 goals in 173 games for his country and the fact he takes free kicks as well as penalties increases his chances of scoring.
Kylian Mbappe: Already a World Cup winner with France, Kylian Mbappe will be key to Les Bleus ' assault for the European crown. He's the most expensive player in Euro 2020 fantasy football alongside Ronaldo, but his goalscoring touch suggests he is probably worth the cost.
Harry Kane: England's main goal threat, Harry Kane costs slightly less than Ronaldo and Mbappe. The Tottenham striker comes into Euro 2020 on the back of a 33-goal season at club level and he is already one of the Three Lions' top goalscorers of all time. Kane is a master penalty taker too, so that makes him all the more appealing.
Robert Lewandowski: Bayern Munich striker Robert Lewandowski won the European Golden Shoe in 2020-21 with a record 41 goals in 29 appearances and he'll be eager to take that form into the European Championship. 'Lewy' will get goals and Poland will fancy their chances of qualifying from a group that also contains Spain, Slovakia and Sweden.
Romelu Lukaku: Arriving at Euro 2020 a Serie A champion, Romelu Lukaku is playing the best football of his career and the fact that he remains Belgium's chief goal-getter is reason enough to get him into your fantasy football team.
Kevin De Bruyne: There is a chance that Kevin De Bruyne could miss Belgium's Euro 2020 opener against Russia after sustaining a face injury in the Champions League final, but if he is fit the Manchester City star will be a key player for the Red Devils.
Ferran Torres: Manchester City youngster Ferran Torres is one of the leading lights in Luis Enrique's Spain team and has hit the ground running on the senior international stage. He scored double figures for Pep Guardiola's side in his first season at the club and is brimming with confidence.
Trent Alexander-Arnold: There was actually some concern about whether Gareth Southgate would select Trent Alexander-Arnold for Euro 2020 thanks to a dip in form, but the Liverpool full-back was impressive once more at the tail-end of the season. Alexander-Arnold is a flying wing-back who chips in with assists and scores the occasional goal. He also boasts a decent free kick in his locker and sometimes takes corner kicks.
Thibaut Courtois: Real Madrid's Thibaut Courtois is the most expensive goalkeeper in the Euro 2020 fantasy football game (along with France's Hugo Lloris and Germany's Manuel Neuer). Roberto Martinez's side not only boast a fearsome attack, but their defence is a tough one to crack, as evidenced by the fact they only conceded three goals in qualifying.