Earning thousands of dollars from spoiling film contents on social platforms in Vietnam
Videos that spoil films have mushroomed on social media platforms in Vietnam and brougt the spoilers thousands of dollars from the infringement of copyright.
Garnering millions of views from film-spoiling videos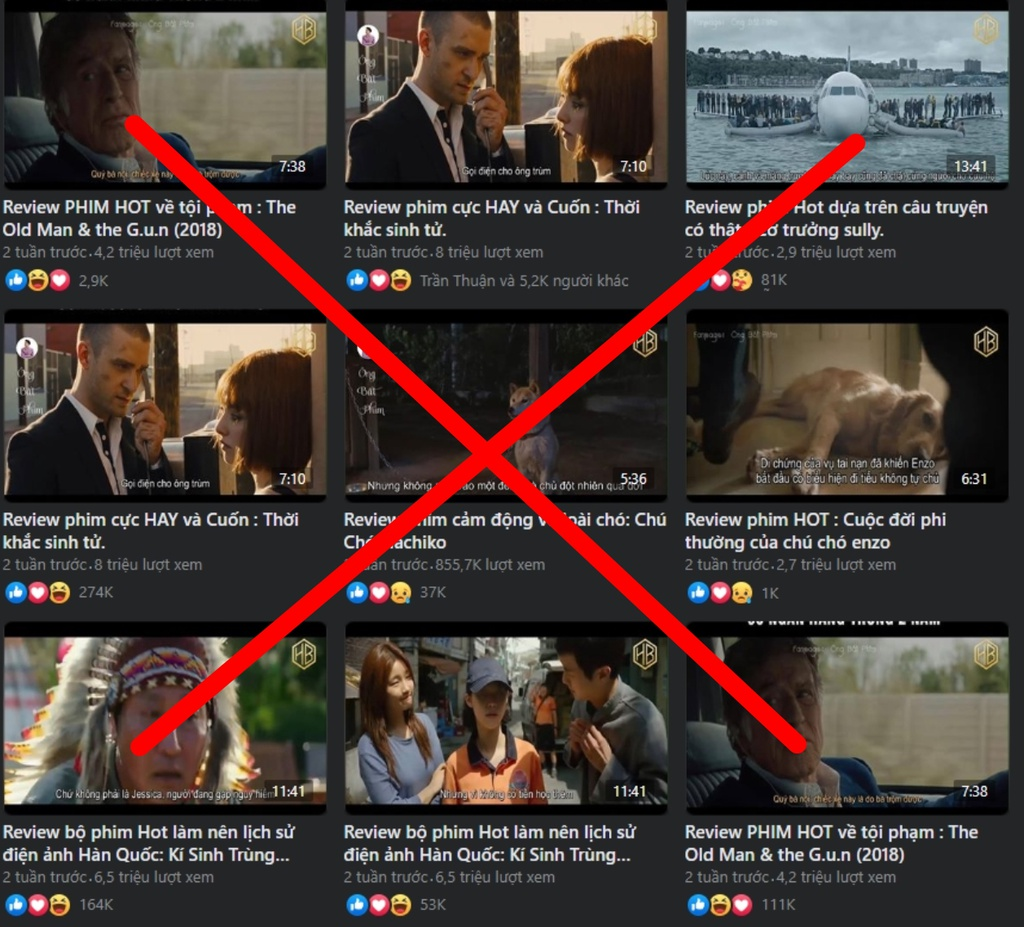 The videos totally spoiling the contents of the Korean film "Ky Sinh Trung" (Parasite) attract over 6 million views.
Photo: Zing News
In fact, film-spoiling videos draw a large number of viewers. It takes only one hour for Facebook Page OngB *** Movies to receive more than 40,000 views and four months to have nearly 1 million followers. On average, each video on this Facebook page attracts more than 3 million views, even up to 12 million views.
Other social platforms such as YouTube, TikTok are also packed with videos spoiling film content. TikTok Review***2020 currently gets more than 2 million likes, 130,000 followers since posting film-review clips hidden under the spoiling.
N. Hung, a Facebook user told to Zing News that initially, he had only intended to watch review clips so that he can understand the preliminary film contents prior to going to the movie theater. However, these are specifically narrated making him feel so frustrated.
Serious effects on the film producers
Ngo Thanh Phong, the founder of the film review website Cuong Phim said that film reviewers can provide some content to demonstrate their reactions but they should give spoil warnings to the audiences.
Nevertheless, in recent years, film-spoiling videos have widely circulated social platforms such as TikTok, YouTube, or Facebook.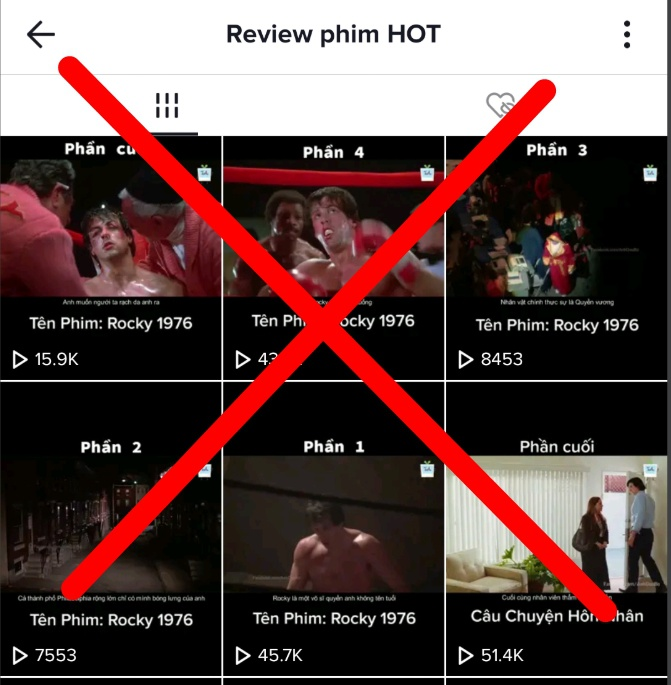 Film-spoiling videos have widely circulated social platforms Photo: Zing News
Besides spoiling the film's content, these "film review" websites add external contents in a bid to attracting viewers. According to Pham Thien Trang, a writer in Ho Chi Minh City, this action severely distorts the movie's content.
Tuan Kiet, Production Director at Kites Entertainment said that because the contents in the reviewed clips are mainly monotonously interpreted making audiences not eager to go to the movie theatre, from which causes the great losses for film producers. More seriously, the scenes in the video are cut from the full movie without the copyright of film manufacturers.
Social platforms lead to an increase in the number of film-spoiling videos
Facebook's Ad Breaks is a platform that allows eligible video creators on Facebook can make money by displaying short ads while playing videos.
With some conditions such as Fanpage has 10,000 followers and each video gets 30,000 views, the video creators can be paid about 100.000 USD/ month. Hence, they tend to switch or distribute content on this platform.
It is the primitive and lax copyright policies of Facebook that have created conditions for video producers essentially disguised under film-spoiling ones for freely self-seeking.
Meanwhile, with TikTok, the ambiguity between the movie review and the violation of copyright forms a big hole for many people to earn money from re-reading the entire movie content.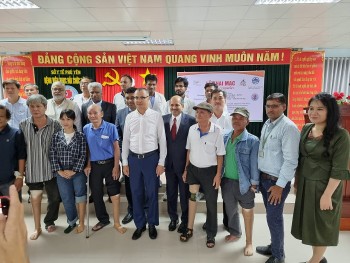 Friendship
This is the 5th time the Jaipur Foot Artificial Limb Fitment Camp has been held in Vietnam since 2018 by the Indian Ministry of Foreign Affairs, Indian agencies and organizations.