Vietnamese expat in Germany give the world an insight into Vietnam via films
Not only joining the Truong Sa Club, but Ngo Ngoc Duc (overseas Vietnamese in Germany) also makes the short film to introduce Vietnam to the world.
Learning Vietnamese to remember the root
Ngo Ngoc Duc was born in 1988 in Dong Anh, Hanoi. Duc has lived in Germany since he was 5 years old. When he was 15 years old, he returned to Vietnam to visit relatives.
"Although I am living and studying in Germany, I am Vietnamese, so I need to know Vietnamese. Furthermore, when returning to Vietnam, I can talk with my grandparents and relatives", Duc said.
Duc comes back to Vietnam once a year and spends time traveling to many regions across the country.
"I have visited almost famous tourist attractions in Vietnam, sometimes by car, sometimes by motorbike. Vietnam is really beautiful", he said.
The predestined relationship with Truong Sa
In 2014, Ngo Ngoc Duc along with overseas Vietnamese from many parts of the world was offered the chance to visit the Truong Sa (Spratly) archipelago by the State Committee for Overseas Vietnamese (Ministry of Foreign Affairs of Vietnam). Among those overseas Vietnamese, Ngo Ngoc Duc was the youngest, Thoi Dai reported.
Ngoc Duc and overseas Vietnamese visited a number of islands and rigs on Truong Sa (Spratly) archipelago and attended the requiem to commemorate many generations of soldiers who sacrificed their lives to protect Vietnam's sovereignty over its seas and islands.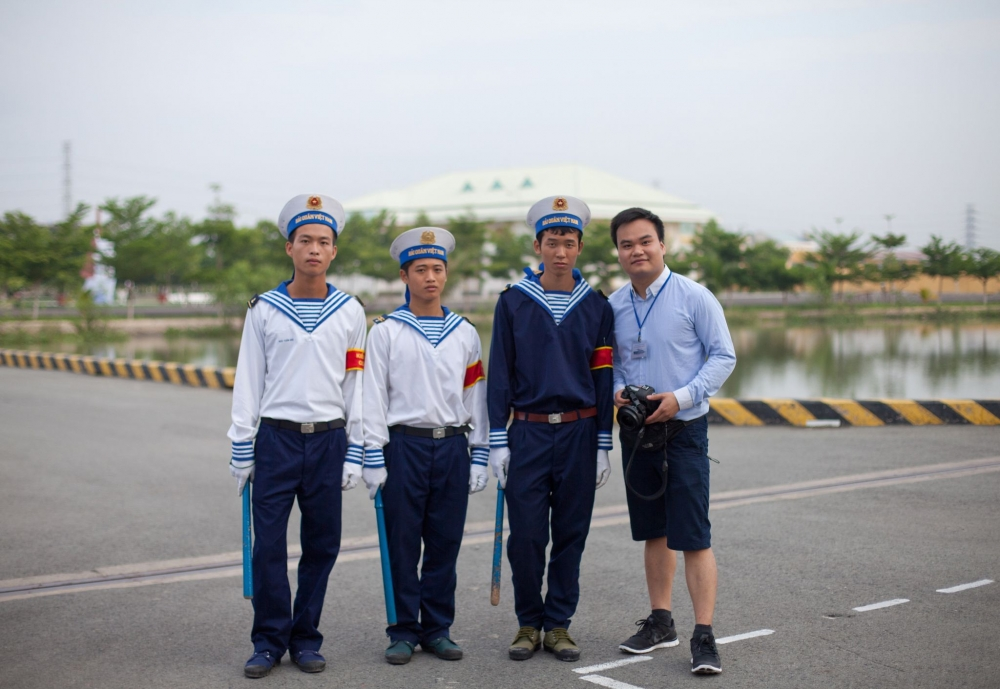 Ngo Ngoc Duc during his trip to Truong Sa (Spratly) archipelago in 2014. Photo: Thoi Dai
"The second generation living abroad like me do not know much about Truong Sa; therefore, the visit to this place is a valuable occasion for me to understand more about the life and people here", said Ngoc Duc.
Reaching any place on the island, Duc captured photos of life and locals here. The trip to Truong Sa was an unforgettable memory of Ngoc Duc. Hence, in 2020, he decided to join the Truong Sa Club in Germany and was appointed on the management board.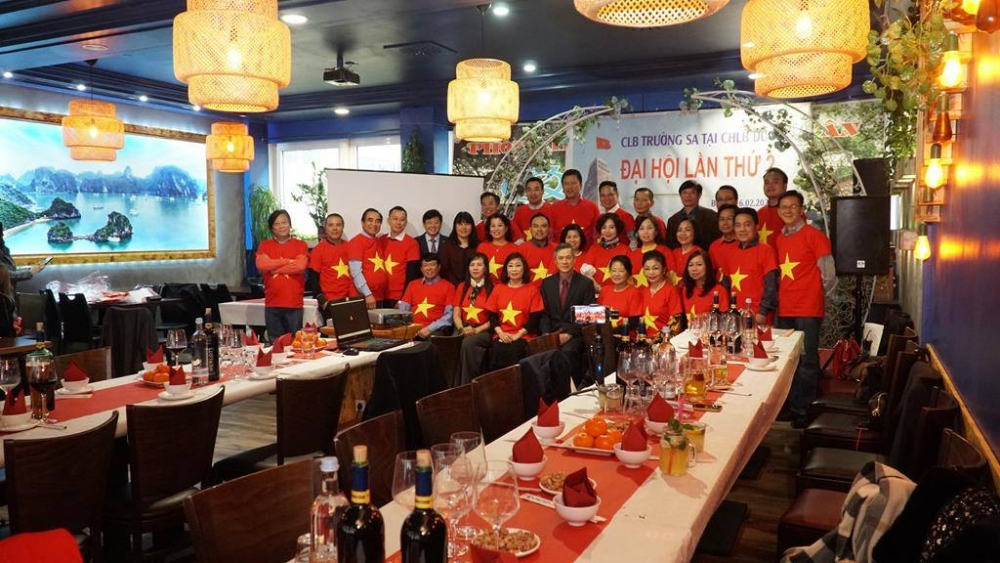 Ngo Ngoc Duc was appointed on the management board of Truong Sa Club in Germany. Photo: Thoi Dai
From a club with only 11 members at the beginning, now it has 36 members. With the goal of supporting the army and people on Truong Sa (Spratly) archipelago, during the past two years, Truong Sa Club has donated 10,000 Euro to soldiers and people in Truong Sa.
Producing films about Vietnam
After graduating from university with the major in cinema, Ngo Ngoc Duc continued to study the master's degree of director at Babelsberg Konrad Wolf Film University, one of the seven oldest and largest universities in Germany.
Duc then enrolled in the exchange student program between Babelsberg Konrad Wolf Film University and the University of Theater and Cinema, Hanoi and returned to Vietnam to study within six months.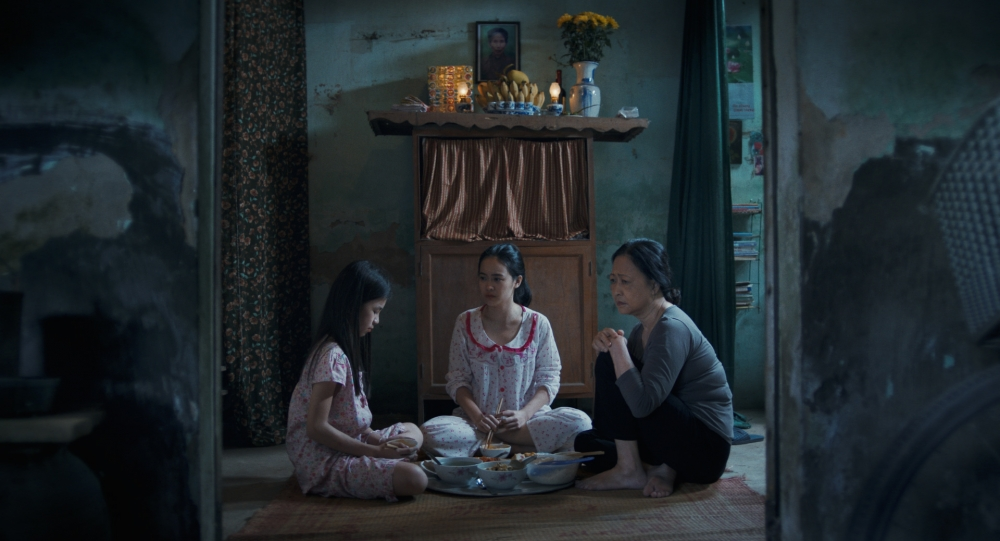 A scene from the movie "Trading Happiness" Photo: Thoi Dai
After completing the exchange course, Ngo Ngoc Duc decided to make a short film called "Hanh Phuc Trao Doi" (Trading Happiness). The movie tells the story of a poor family in debt after the daughter flees from her arranged wedding. The main characters are Mrs. Nghi (People's Artist Nhu Quynh stars) and the bride Phuong (Tran Thien Tu stars).
Currently, the short film "Trading Happiness" has been nominated as one of the three best graduating films at the First Steps Award. It also won the Audience Choice Award at Filmfestival Max Ophüls Preis (Germany).
Besides, the film will join the Brussels Short Film Festival, Achtung Berlin, Filmfest Dresden and Sehsüchte Potsdam.
In the coming time, Duc has also planned to teach young overseas Vietnamese in Germany about cinema.