Everything You Need to Explore Mang Den's Blissful Pine Forests
Mang Den (Kon Tum) promises to be an interesting choice aside from Da Lat, if you are wishing to enjoy the cool, fresh air, and take some check-in photos with the vast pine forests during your holiday.
Located at an altitude of more than 1,200 m above sea level, with a cool temperate climate, the Mang Den tourist area is considered an ecological paradise in Kon Tum. If you want to avoid crowds and long queues when travelling during this time of the year, this is a great choice for you.
How to visit Mang Den?
Photo: Minh Hoang
There are several ways to travel from Mang Den to Ho Chi Minh City. You can easily choose a convenient way which is suitable for your finance and time such as buses, cars, planes or motorbikes.
Planes: To shorten the time, you can choose the air route to Pleiku airport (Gia Lai). From the airport, visitors can take a taxi directly to Mang Den or take a bus or coach to Kon Tum city, and then move to Mang Den. The distance between the airport and Mang Den is about 100 km.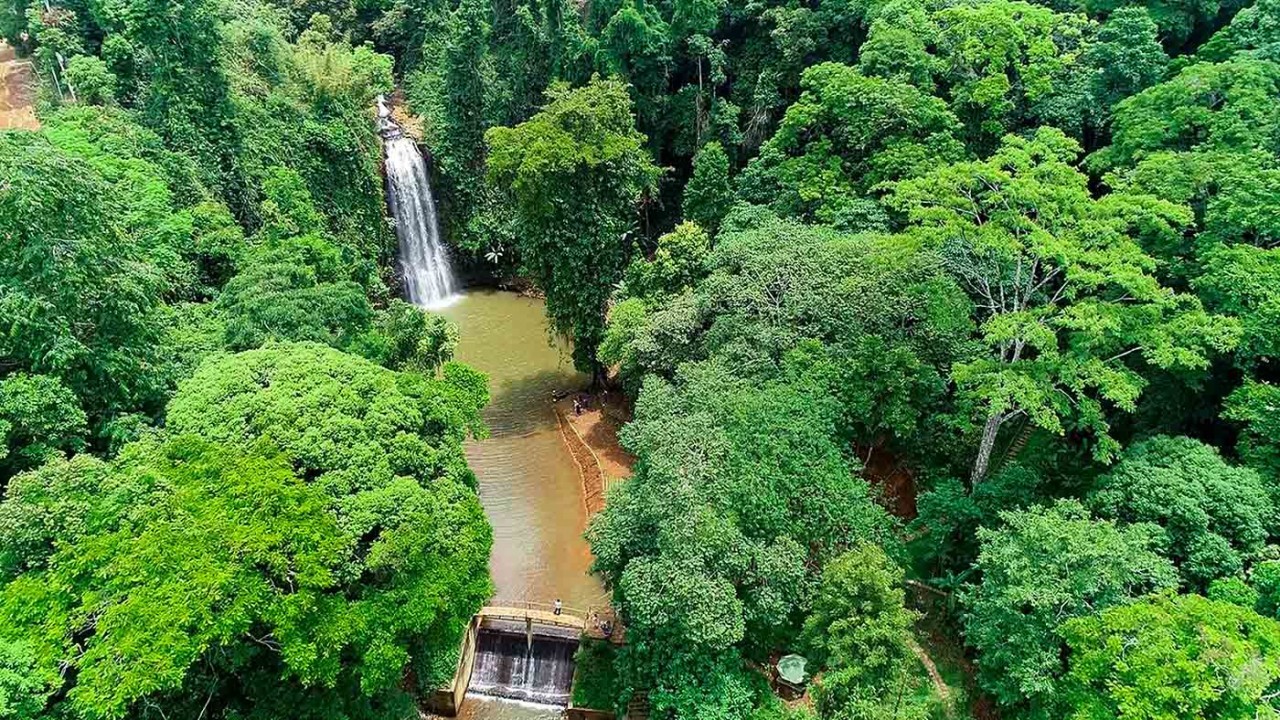 Photo: Baoquocte
On the occasion of the upcoming 30/4 – 1/5 holiday, the cheapest round-trip from Ho Chi Minh City to Pleiku is about VND 2,600,000 (US$113.44) per person, starting on April 30 on a VietJet Air flight and returning on May 3 on a Vietnam Airlines flight.
Buses: If you decide to choose this type of vehicle, visitors are advised to go in the evening to save time. Before the buses reach Mang Den in the morning, they can take a nap and regain their strength.
In case the bus route to Mang Den has no available seats left, visitors can contact the bus operators to Kon Tum bus station. From Kon Tum, they can take a bus, a small car, or rent a motorbike to Mang Den.
Where to stay in Mang Den?
Recently, Mang Den has developed a variety of homestays, hotels, and motels for tourists to choose from. According to Zing news, here are some best addresses:
1. Chino Homestay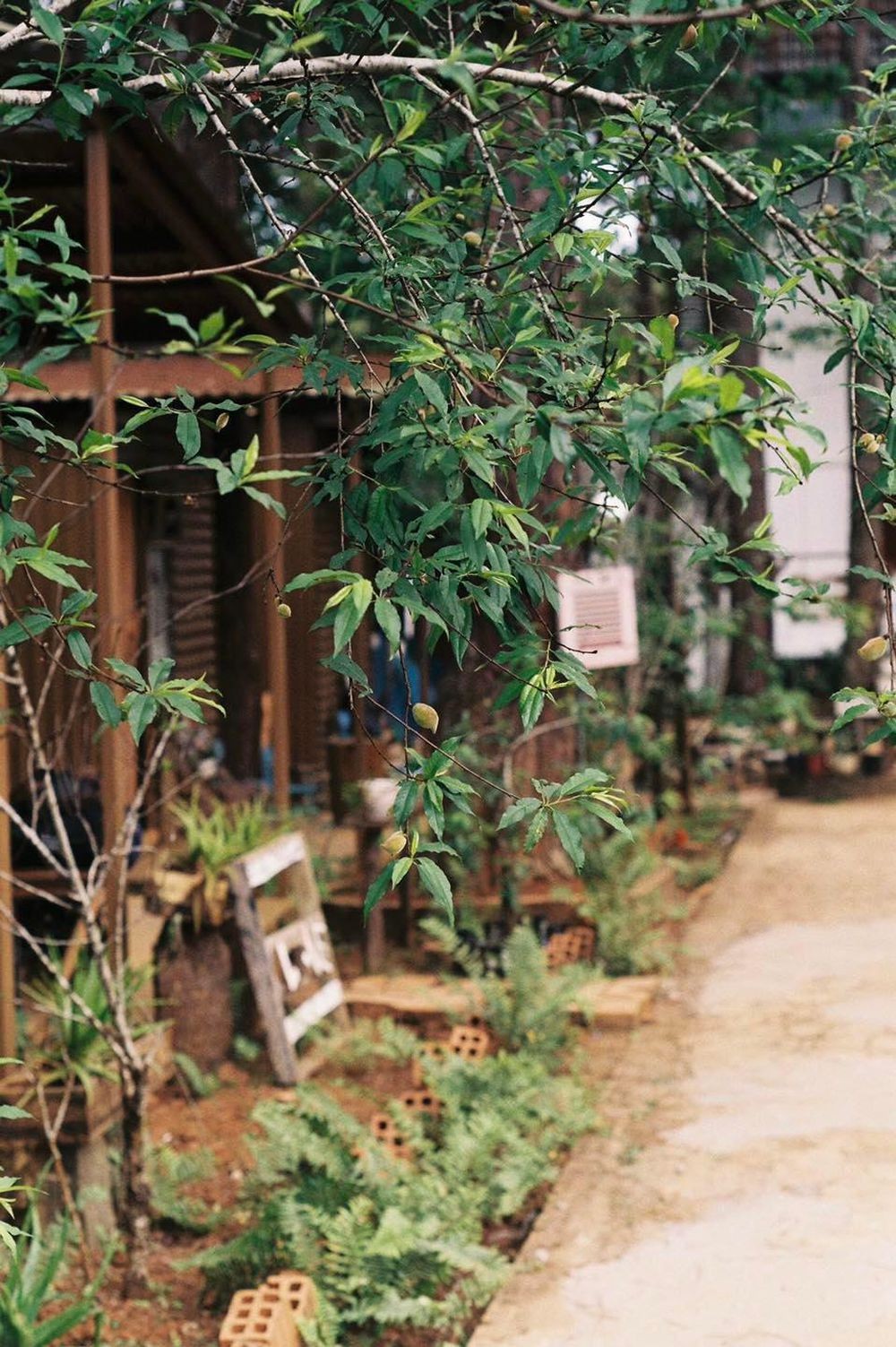 Photo: Chino Homestay Mang Den
Chino Homestay has a restaurant, shared kitchen, bar, and a green garden, which are great options coming to Mang Den. The space of the homestay is large and clean. The house is made mainly of wood with nearly 10 single and double rooms, which are suitable for groups of friends and families.
Address: Tran Quang Khai Street.
Prices: VND 600,000/night (US$26.20/ night) (room for 2 people, with a view of pine hill)
2. Toki Homestay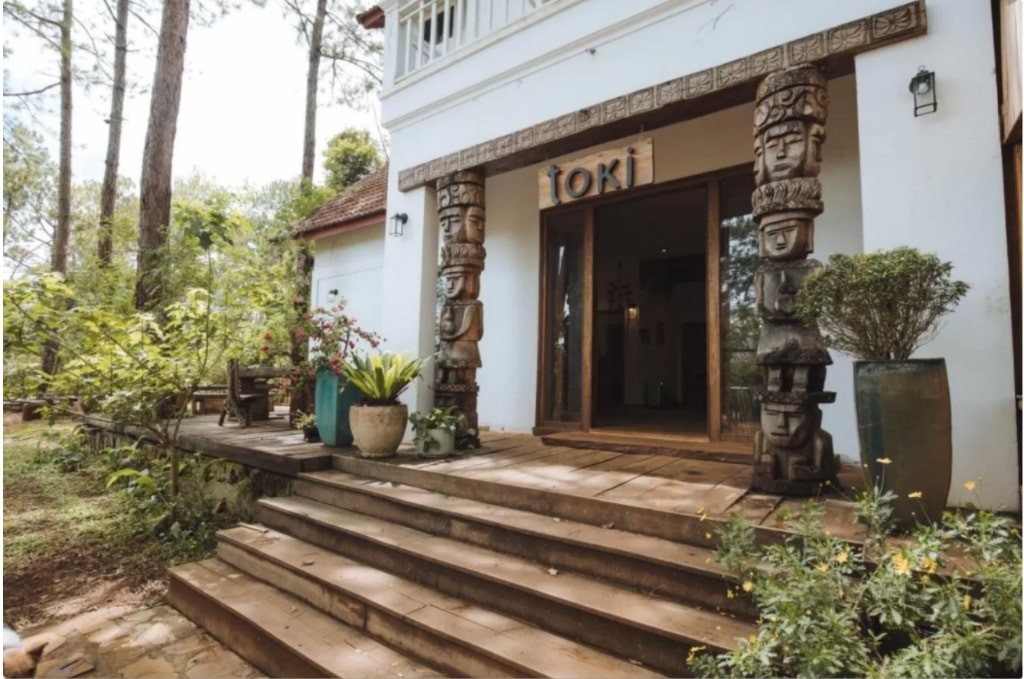 Photo: Agoda
The space of Toki will bring a sense of warmth and peace with the combination of wooden brown and white. The design here has a touch of the Central Highlands tradition and modern style.
Coming here, visitors can choose from many accompanying services such as dining, coffee, event organization, BBQ, and sightseeing shuttle bus.
Address: Ho Dak Ke
Prices: VND200.000 0 900.000/night (US$8.79 – US$39.55 per person) (Depending on the single, double, group of 4 people)
Camping
Camping is one of the best activities that are enjoyed by young people. You can contact several places to rent a tent, and immerse yourself in nature. Ngoc Le Mountain, Virgin Mary's Pine Hill, Area 37 Household are your great choices for camping sites and do cloud hunting in the early morning.
Where to visit Mang Den?
1. Dak Ke Lake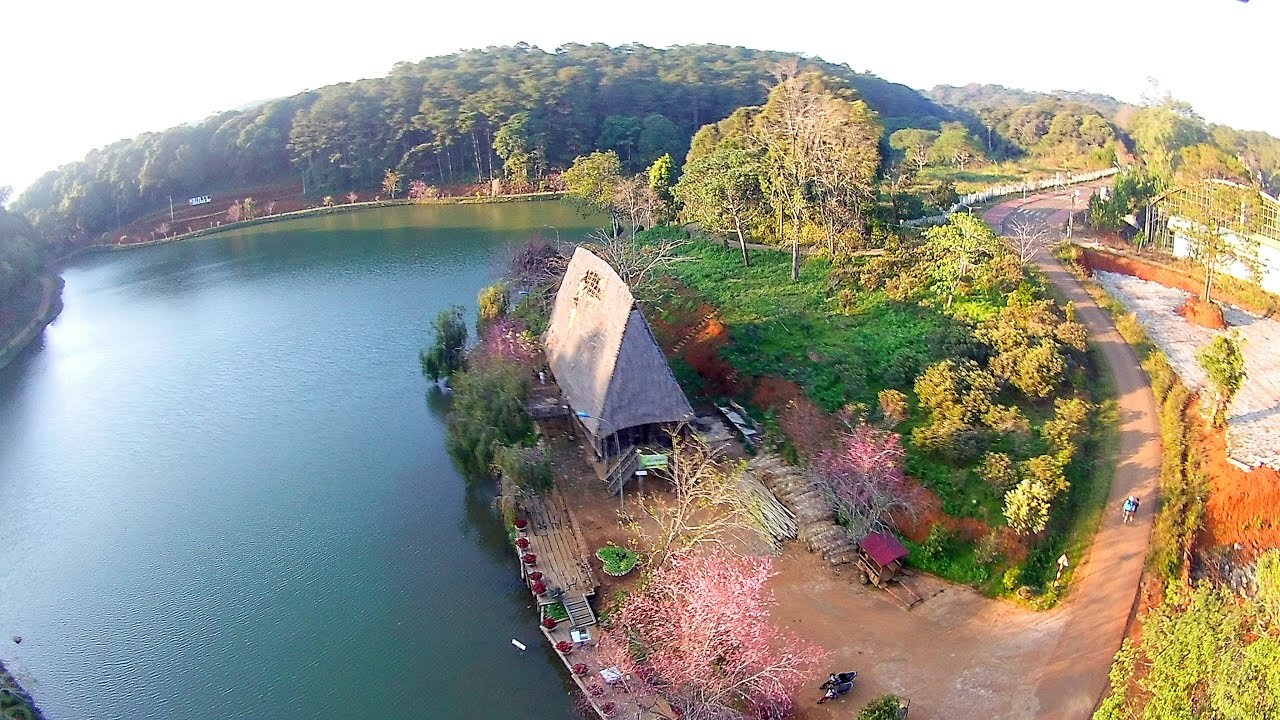 Photo: Mang Den
Dak Ke Lake is known as one of the seven lakes from the famous legend of "Seven lakes and three mountains" in Mang Den. The water of Dak Ke Lake is crystal clear all year round, and the lake is surrounded by vast green forest that creates a romantic Instagram check-in background for young people coming here.
2. Pa Sy Waterfall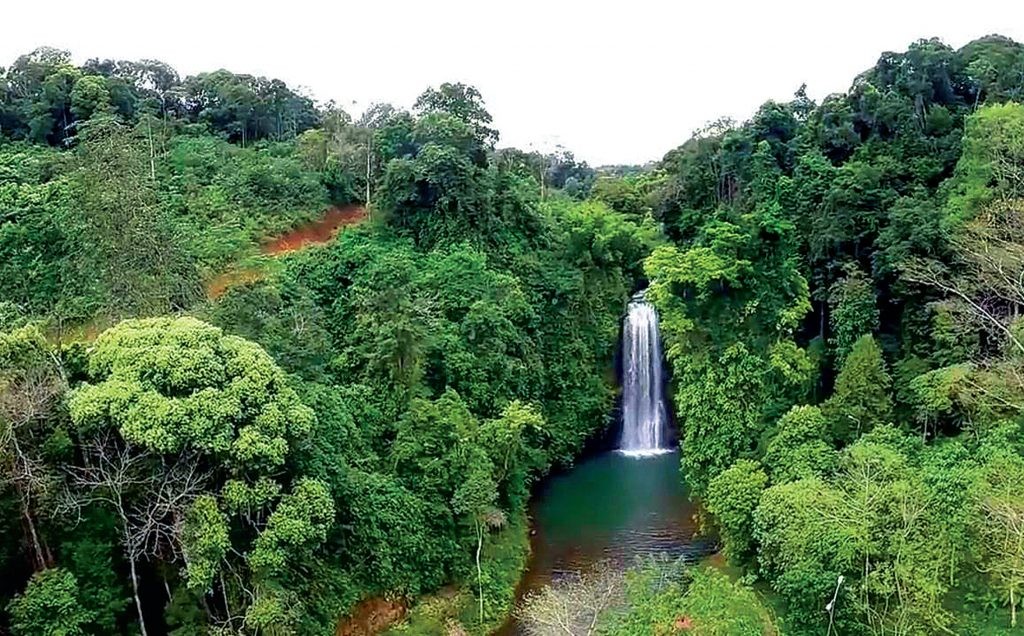 Photo: Chudu24
Coming to Mang Den in April or May, Pa Sy waterfall is an ideal choice. The waterfall is located in the community cultural eco-tourism area of ​​Kon Tu Rang ethnic minority village in the territory of Mang Canh commune, Kon Plong district.
Compared to other waterfalls of the Central Highlands that are developed for tourism, The infrastructure of the Pa Sy waterfall tourist area is not as modern, and the place still retains its pristine nature.
3. Konbring village
If you wish to learn more about the culture of the Mang Den people, Konbring village is a wonderful place that you will want to visit once in your life. This place still preserves the beautiful cultural characteristics of the M'Nam ethnic minority group with the architectural works bearing the characteristics of the Central Highlands houses, gong cultural festivals, and culinary.
4. Cloud hunting in Konplong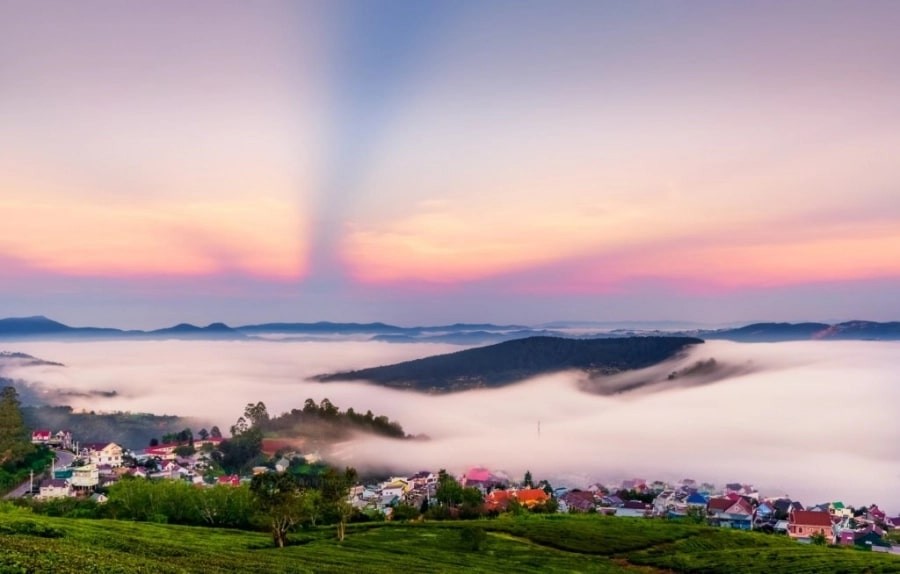 Photo: Travellive
Hunting clouds is one of the interesting experiences in Mang Den. Follow the map guide to the location of "Konplong cloud hunting" early in the morning, you can admire the scenery of the small town sinking into the sea of ​​clouds. Tourists are advised to go early if they want to watch the sunrise and avoid the crowds.
Where to eat in Mang Den?
1. Grilled chicken with Lam rice Co Sinh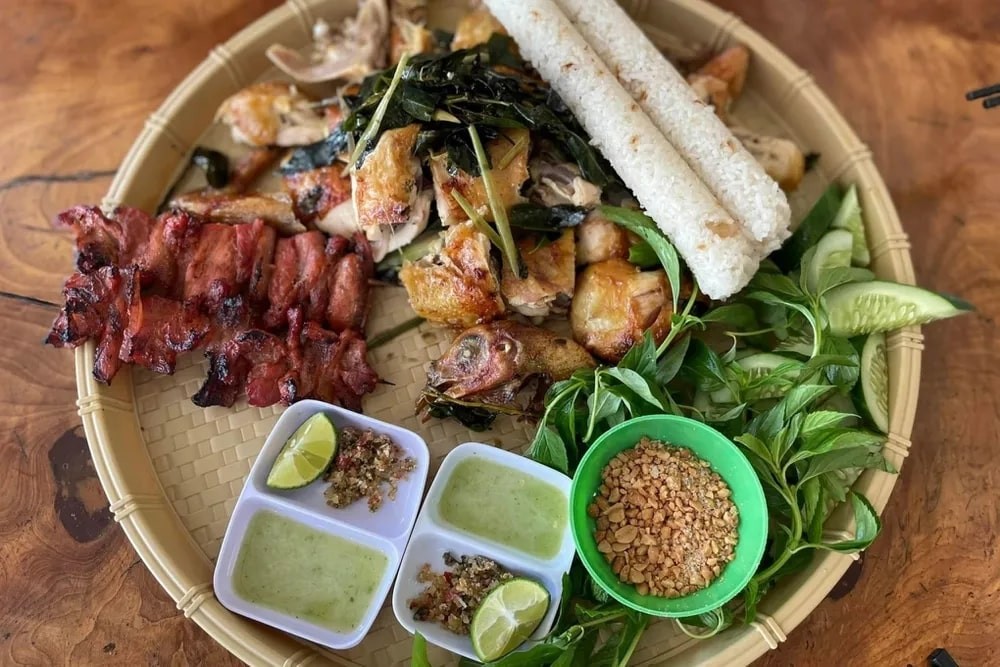 Photo: Le Anh
Grilled chicken and Lam rice are the traditional dishes of the Central Highlands and the Mang Den people. Lam rice attracts diners by the fragrant sticky rice, served with rich marinated chicken with the sweetness of soft meat inside and the crispy skin outside.
Address: Dak Long Commune
Opening hours: 9 am – 10 pm
Prices: VND 100.000 – VND 250.000 (US$4.39 – US$10.97)/ serve for two people
2. Mang Den Lu Quan
The dish that makes the restaurant's name is the cross pepper hot pot with a spicy, hot taste, which is suitable for the cool climate in Mang Den. The sauce is seasoned with the restaurant's own recipe, as it is stewed from vegetables and fruits, combined with different herbs of Chinese origin such as goji berries, red apples, etc. A hot pot is usually divided into two compartments with two different flavors.
Address: Ngo Quyen Street
Opening hours: 11 am – 8 pm
Prices: VND 250.000 – VND 350.000 (US$10.97 – US$15.36) per hot pot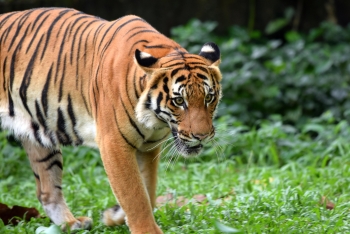 Economy
#ShopeeGivesBack, Shopee's long-term community initiative, has raised over RM48,000 from 1 May 2020 to 31 July 2022 for two Non-Governmental Organisations (NGOs) championing environmentally-conscious efforts in Malaysia.