Exciting Things To Do in Cua Van Fishing Village
Voted as a top peaceful village in Vietnam by many reputed magazines around the world like Travel and Leisure or Journeyetc, Cua Van fishing village (Ha Long, Quang Ninh) offers plenty of fun activities, suitable for family vacations, trip with friends, or a couple's getaway.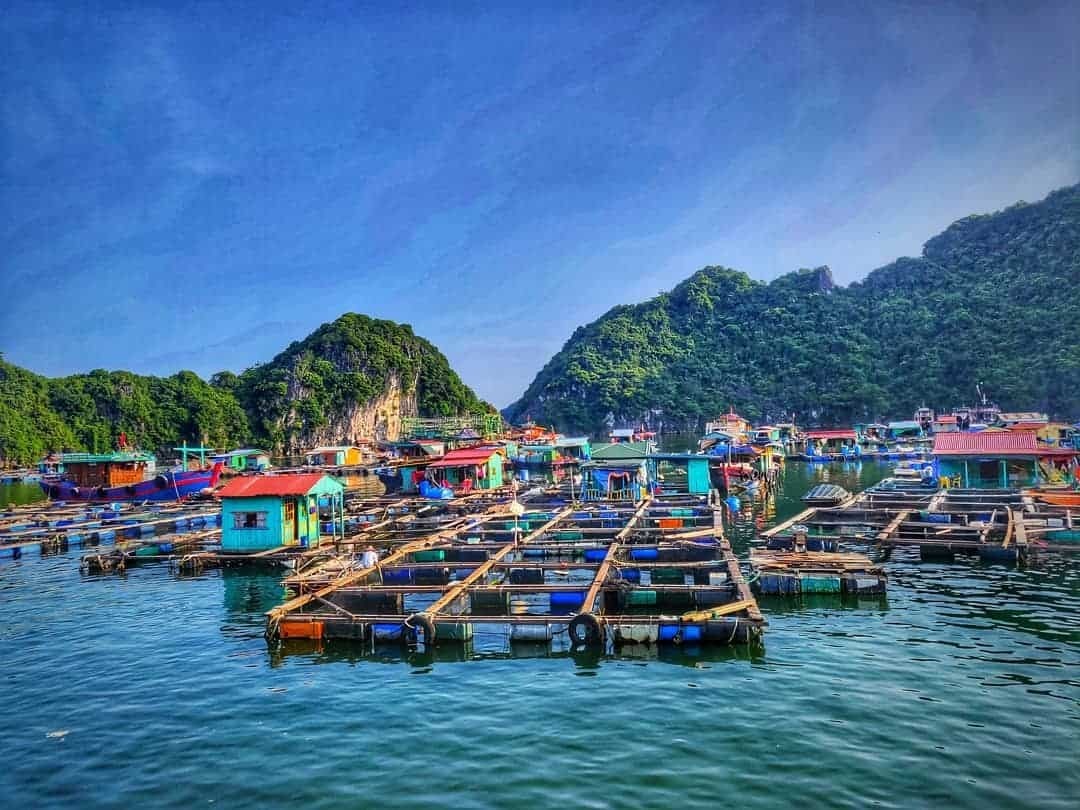 Cua Van fishing village (Ha Long, Quang Ninh) Photo: @travelwwithhanza
Earlier this year, Cua Van was spotlighted by some international travel sites, claiming its irresistible charm. This fishing village was selected by the travel advice website Travel and Leisure as one of the 10 most beautiful coastal destinations in the world, also voted in the list of beautiful villages and small towns around the world by the Huffington Post. It is also included by travel website Journeyetc as 1 of the 16 most beautiful ancient villages in the world.
Don't miss out on any of these activities to make sure you enjoy your Cua Van trip to the fullest: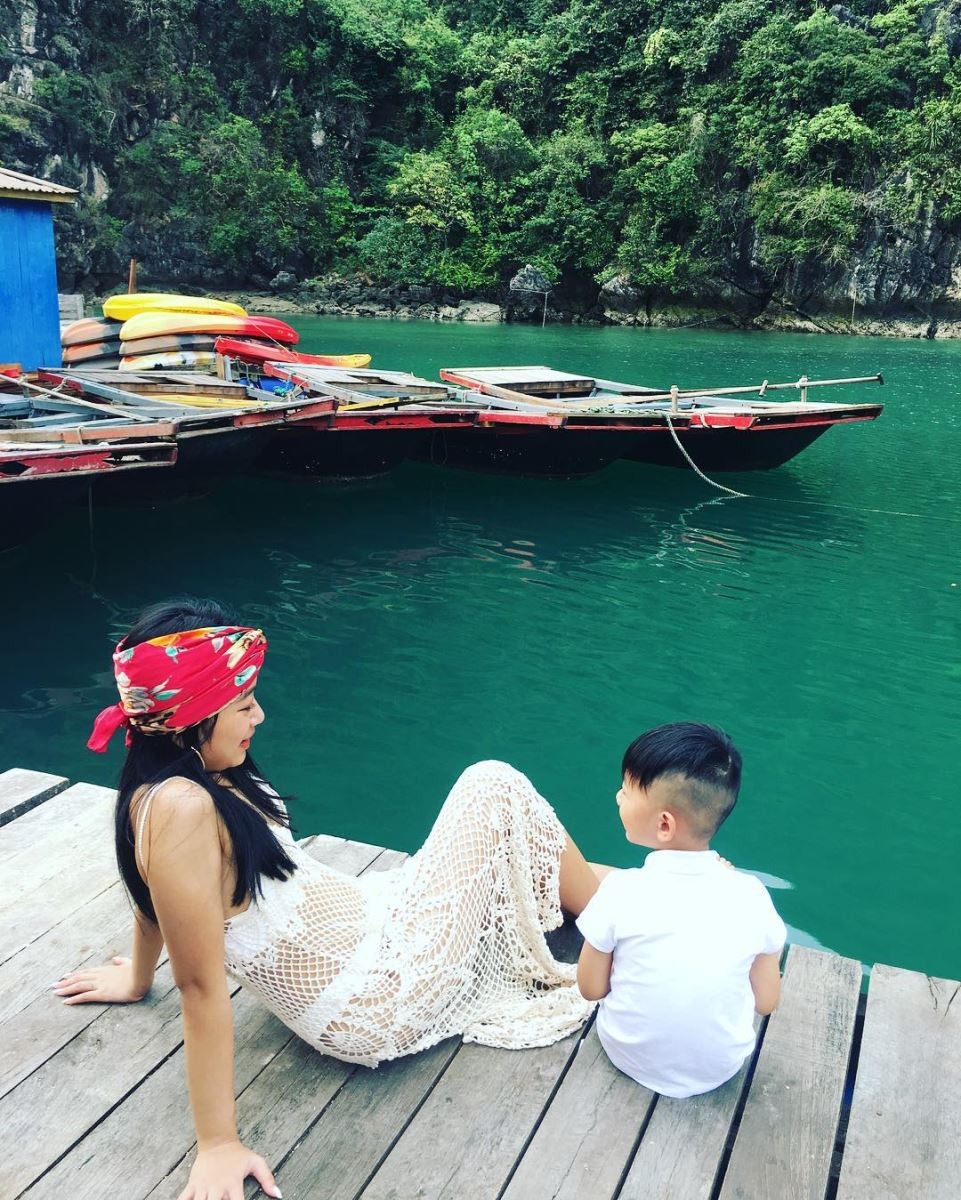 (Photo: baoquangninh)
Swimming
Tourists' favorite thing to enjoy in Cua Van is swimming in the clear sea. Although located in Ha Long. - Vietnam's most popular destination, Cua Van fishing village is still a hidden gem that still retains its natural, primitive, and very clean beauty. The water welcomes you with the feeling of relaxation, away from the hustle and bustle of daily life. You can also beautiful photos without having to wait in line.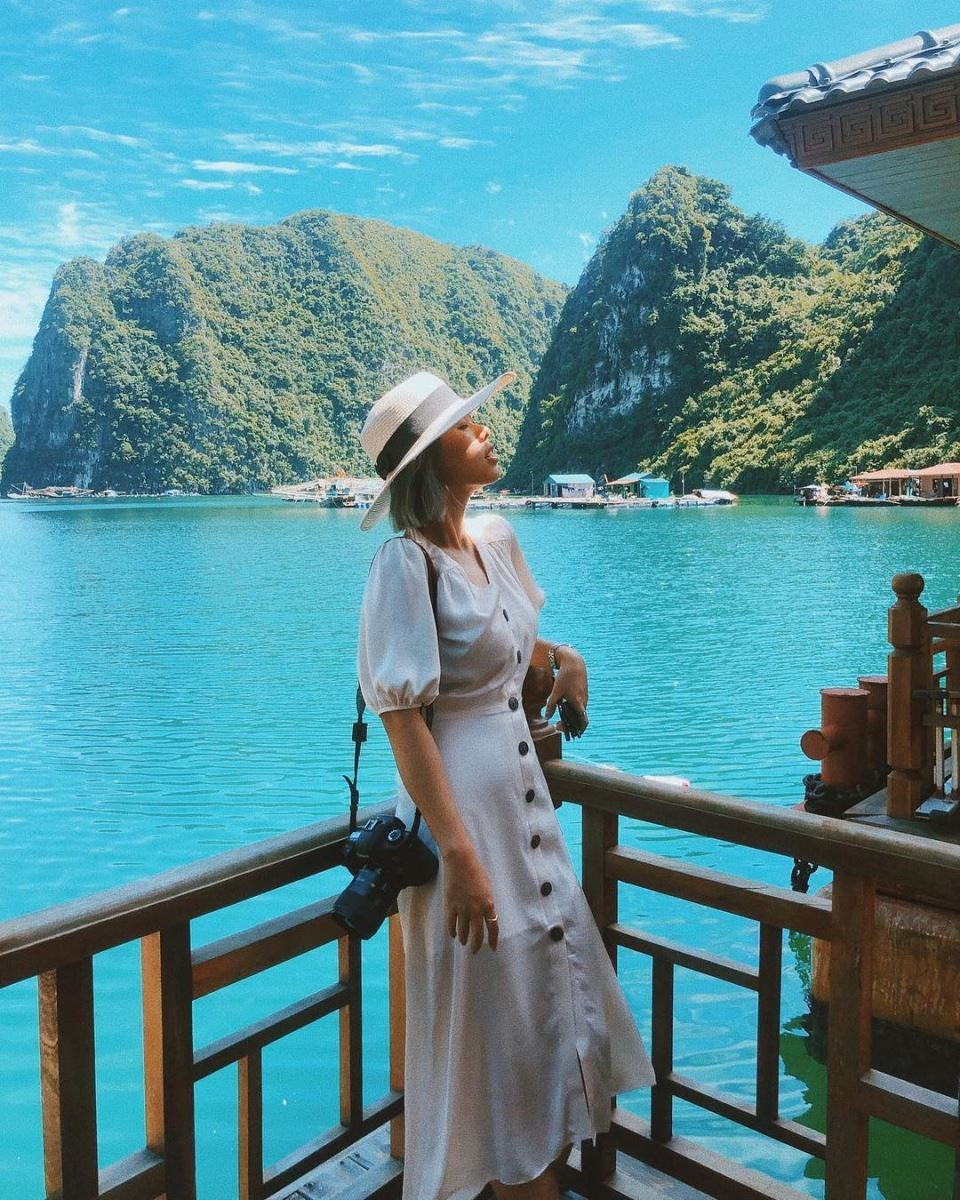 (Photo: baoquangninh)
Kayaking
For a more exciting way to enjoy the beauty of the sea, you should try kayaking, by yourself or in pairs. Sightseeing while kayaking is one of the interesting activities to spice up your holiday and still become one with nature.
(Photo: baoquangninh)
In a small boat floating through the waves, watching the peaceful and pristine natural scenery of the fishing village and breathing fresh air here will help you release fatigue and stress in no time.
Learning to fish
You can't miss the opportunity to learn about the living life of a Vietnamese fisherman, one of Cua Van's most unique experiences.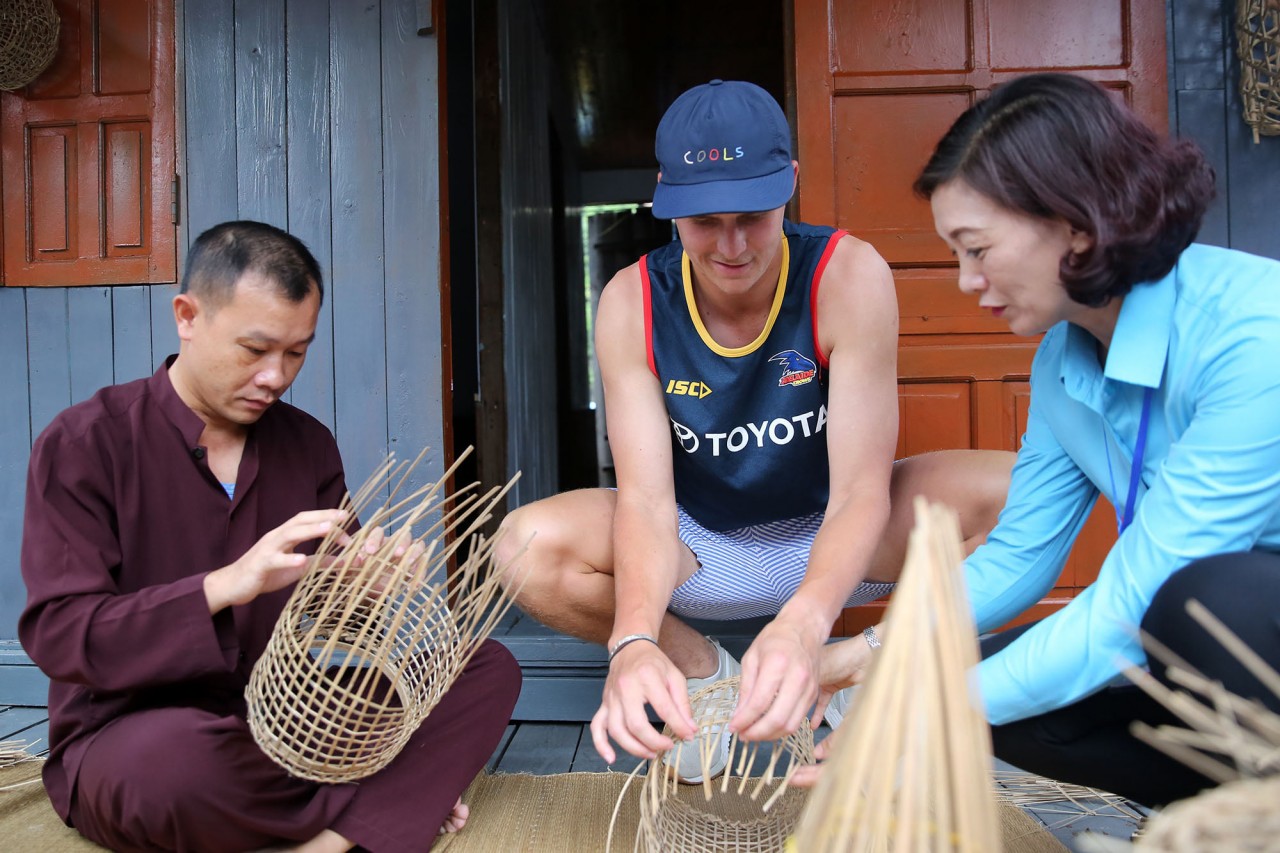 (Photo: baoquangninh)
Generations of local people are fishermen, living on boathouses. They have many experiences and are happy to teach the tourists their way of living, like how to sail, fish, how to weave nets and rattan baskets.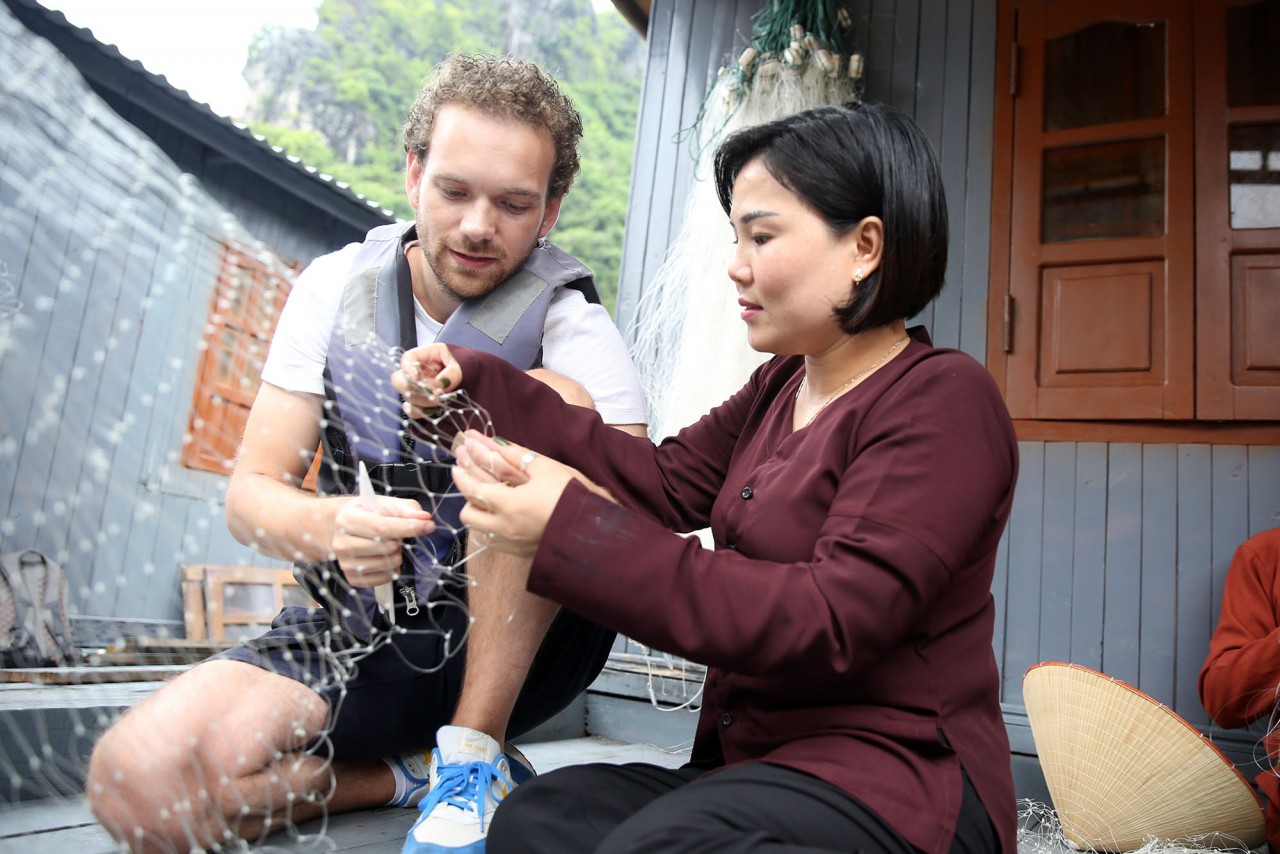 (Photo: baoquangninh)
This activity helps you better understand the cultural life of fishermen, making your stay in Cua Van more meaningful.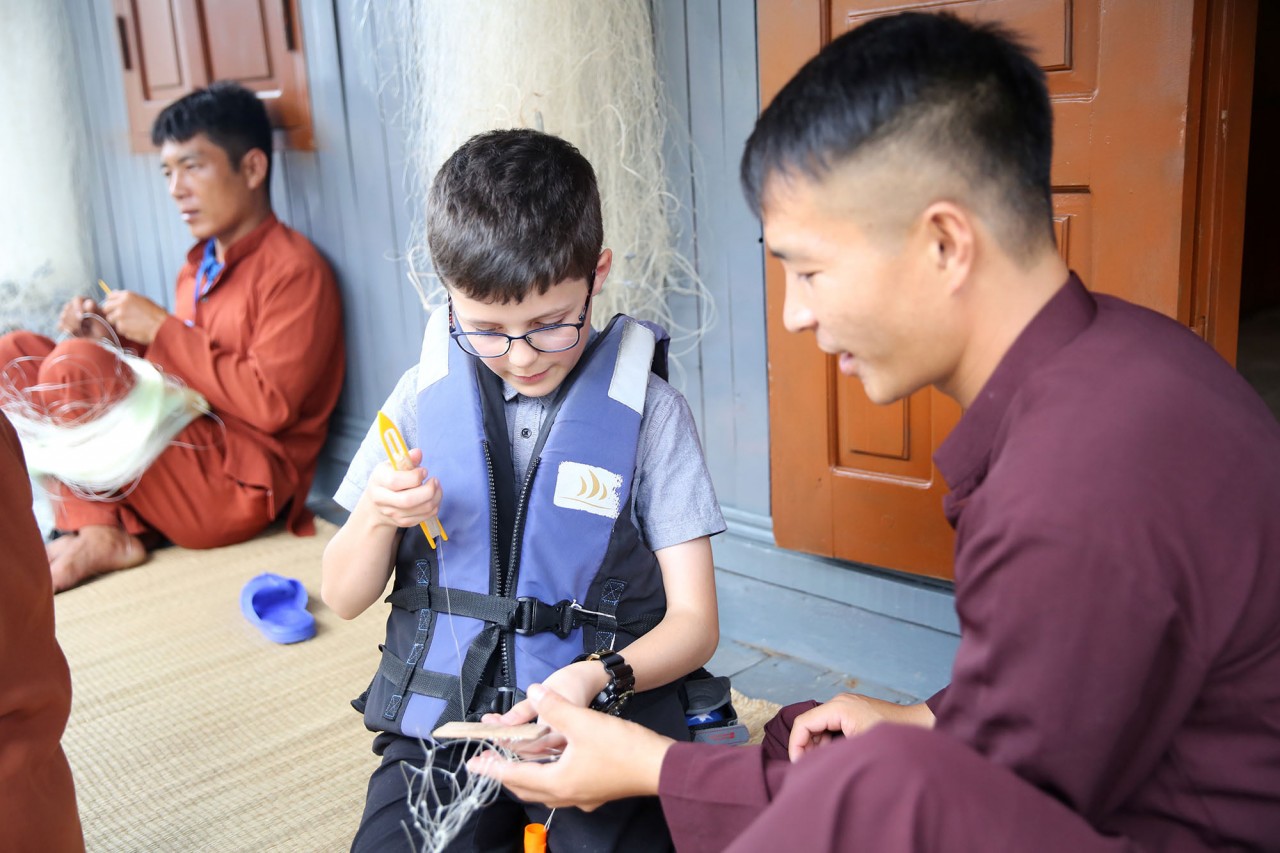 (Photo: baoquangninh)
Many tourists love fisherman's songs, often sang when the local get ready to work or when in free time.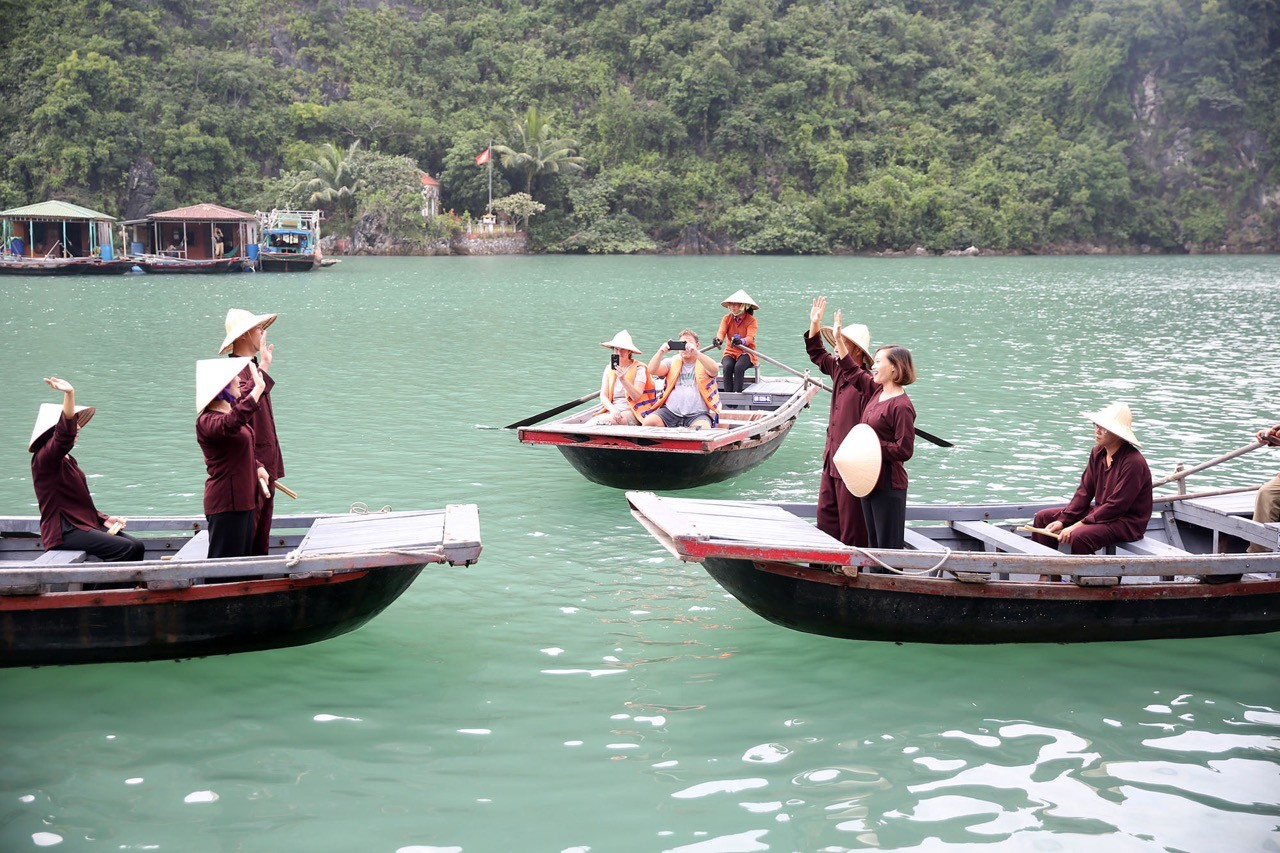 (Photo: baoquangninh)
The singing of fishermen is simple and straightforward, but when harmonizing in a peaceful space in the fishing village, it carries rich cultural elements and deep emotions of the local people.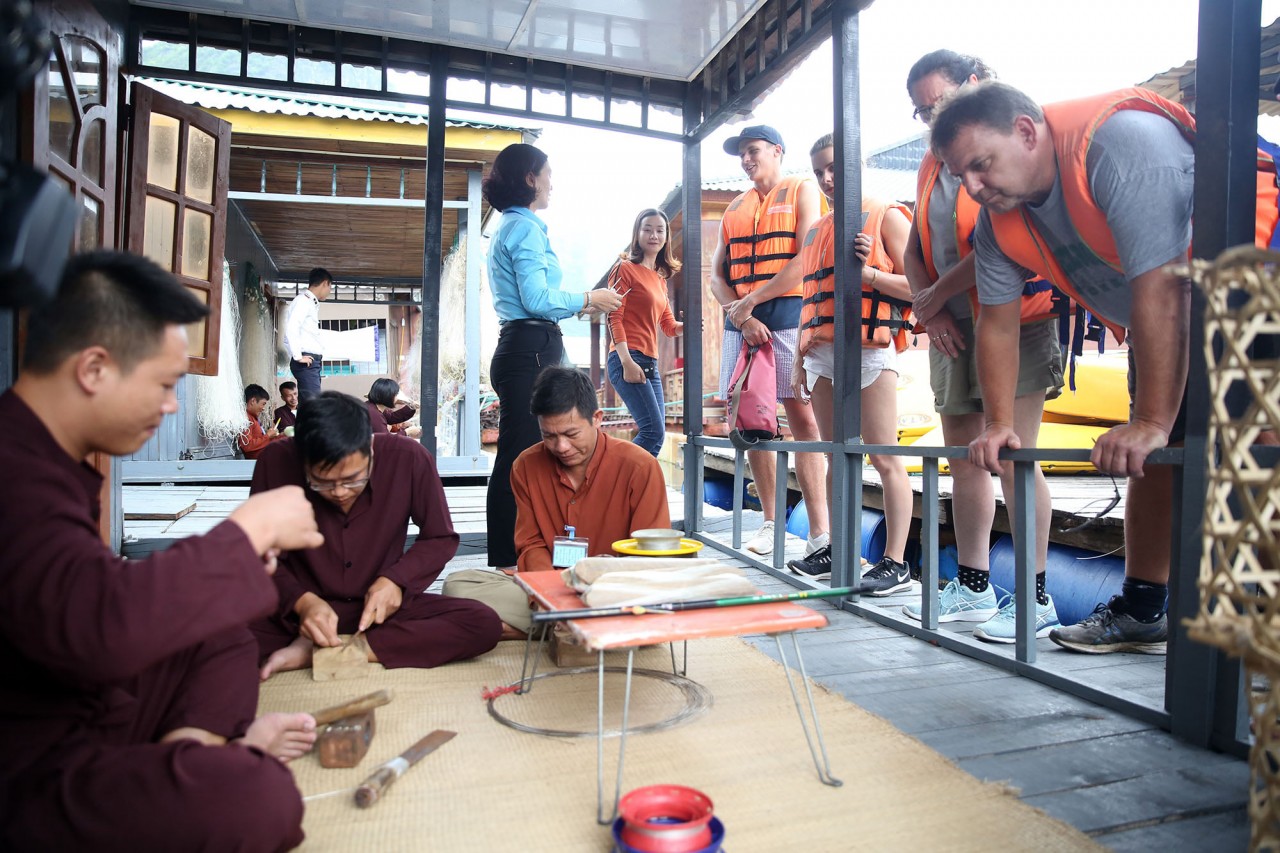 Tourists visit boat houst and observe teach the locals' way of living, like how to sail, how to fish, sailing, how to weave nets and rattan baskets,... (Photo: baoquangninh)
When night falls, try to catch your own late-night snack with squid fishing. The locals will guide you on the experience to catch the freshest squid. Taking off the shore, heading far into the sea, surrounded by darkness, the experience doesn't only test your strength but also your courage.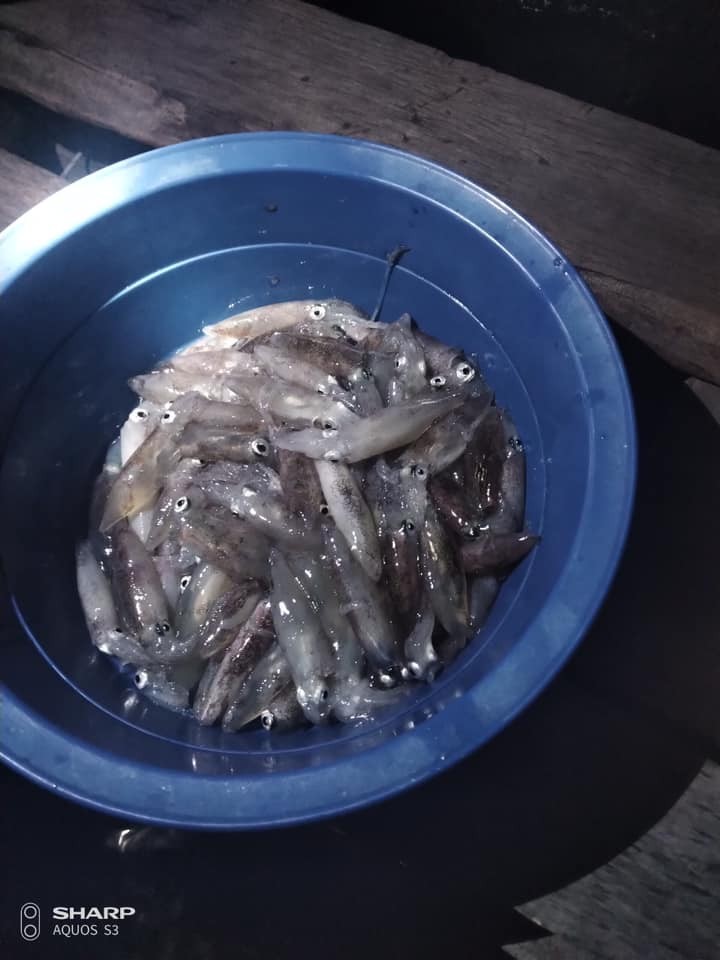 (Photo: baoquangninh)
But the reward is worthwhile - freshly caught squid cooked to your liking, which you and your loved ones can enjoy together with the locals. Squid fishing will definitely give you an unforgettable memory while vacationing in the village.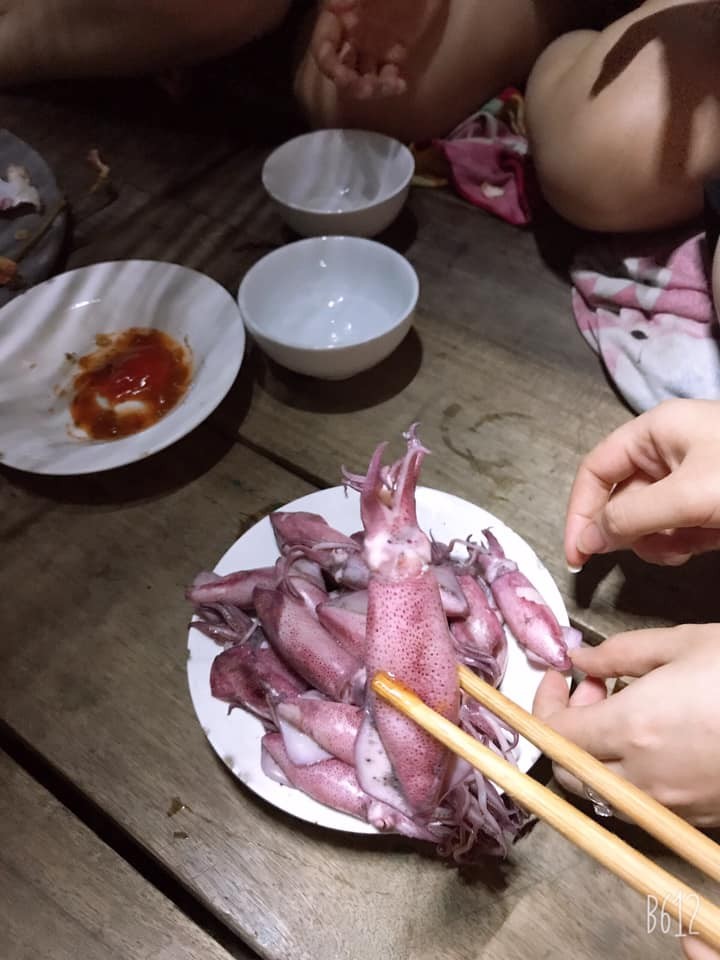 (Photo: baoquangninh)
Sightseeing
During the day when the weather is hot, you can pay a visit to Cua Van Floating Cultural Center. As one of the main places for cultural activities between tourists and local fishermen, this attraction displays many artifacts such as floating culture, samples of pearls caught by fishermen.
If you are curious about the history of the village, you will enjoy learning about the historical artifacts and watching documentary footage about the people of the sea from ancient times until now.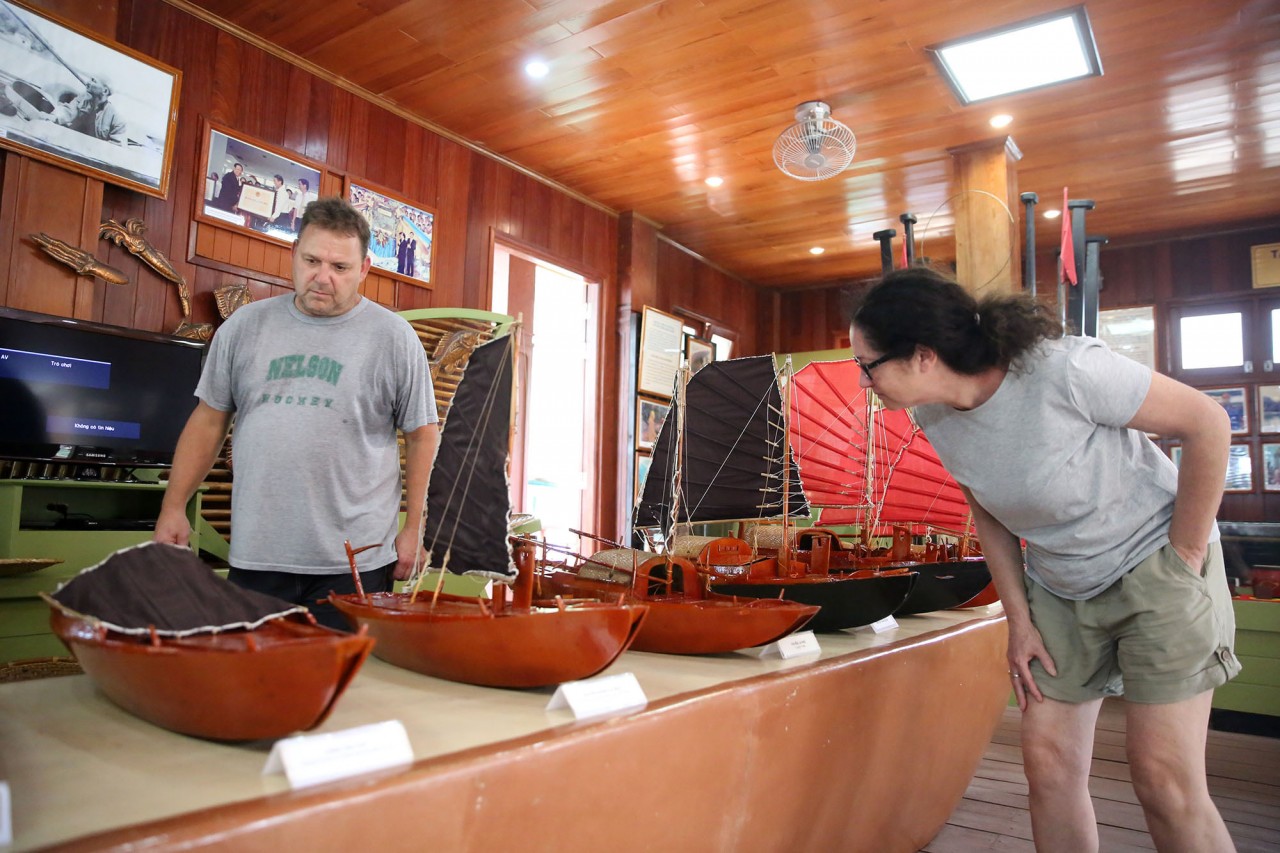 Tourists at the Cua Van Floating Cultural Center(Photo: baoquangninh)