Single Day 11/11: Best Eateries for Singles in Hanoi
While lovers celebrate Valentine's Day, bachelors and bachelorettes celebrate Single's Day (November 11th). VNT staff writer Zoey Nguyen presents the best places in Hanoi to enjoy oneself.
The public eye on single people can make eating alone seem more awkward and strange than it actually is. It is because so much in our society is structured around couples, it puts pressure on the unmarried or singles in their late 20s and early 30s.
Among other pursuits in life, twenty-somethings people are worried about who to take to meet the family for holidays, or feel like a stranger in a group of married friends. They also cannot seem to find time to date or having given up on blind dates after a few fails.
This kind of pressure does not only come from family members, but also people from work or from friend circles. Everyone in their lives seem to be concerned if they reach a certain age without a ring on their finger, or no date on Valentine's day. It is a constant reminder for you that the clock is ticking and you are not getting any younger.
Single's Day (November 11)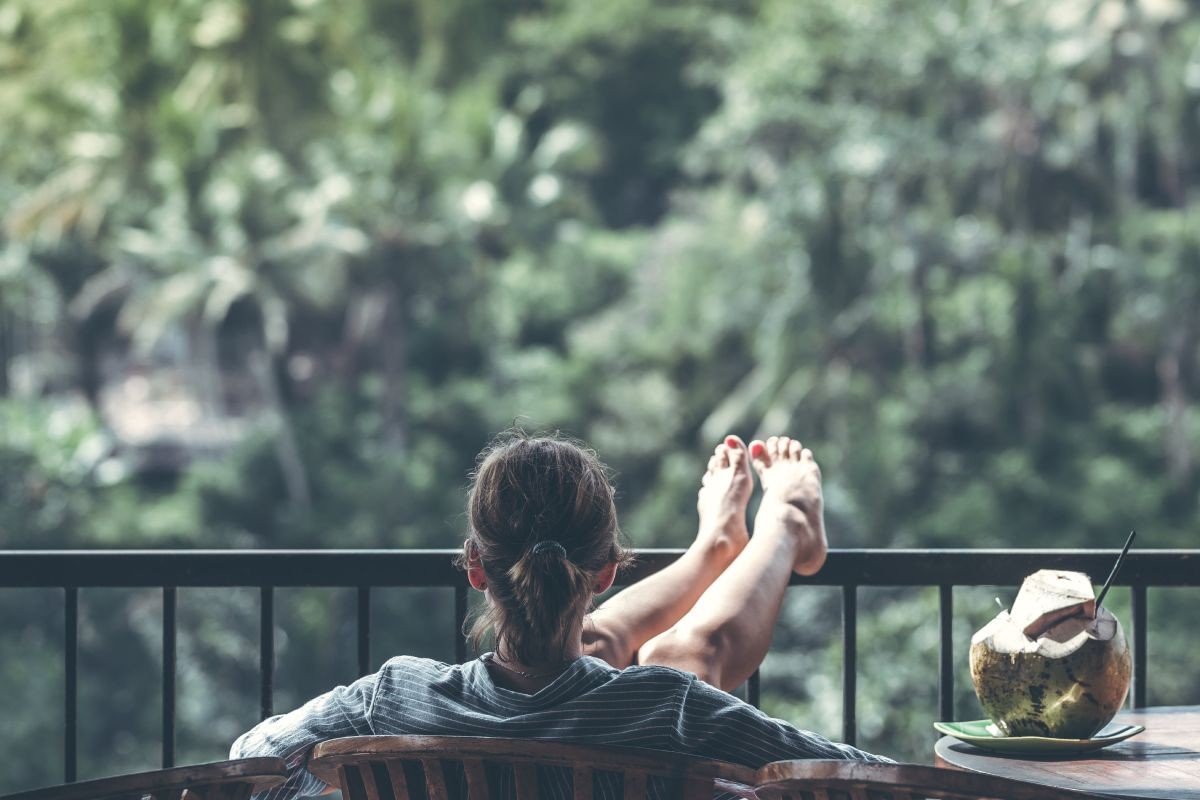 November 11 is chosen as the day for single and unattached adults because the date, 11.11, looks like single branches. Photo: Inspring Tips
Originally called "Bachelor's Day," the celebration began among students at China's Nanjing University around 1993 when four single male students agreed that couples have Valentine's Day so single people should also have a day in honor of being single, as reported by Time.
This trend has now popularized as an anti-Valentine's day. Many celebrate on that day as a rebel against social pressure to be married or in a relationship.
This Single's Day, leave all worries behind and take yourself out on a date. Although there is a lot of fun dining with a group of friends and loved ones, the same goes with "reservation for one." It is a much-need quality time for you to gain back the energy, find comfort in your own company and proudly say: "I am happy to be single".
Even though not labeled "single-people-only," these restaurants and coffee shops in Hanoi are some of the most ideal spots to take yourself on a date.
Best Eateries for Singles in Hanoi
1. Domoto - Japanese Food and Drinks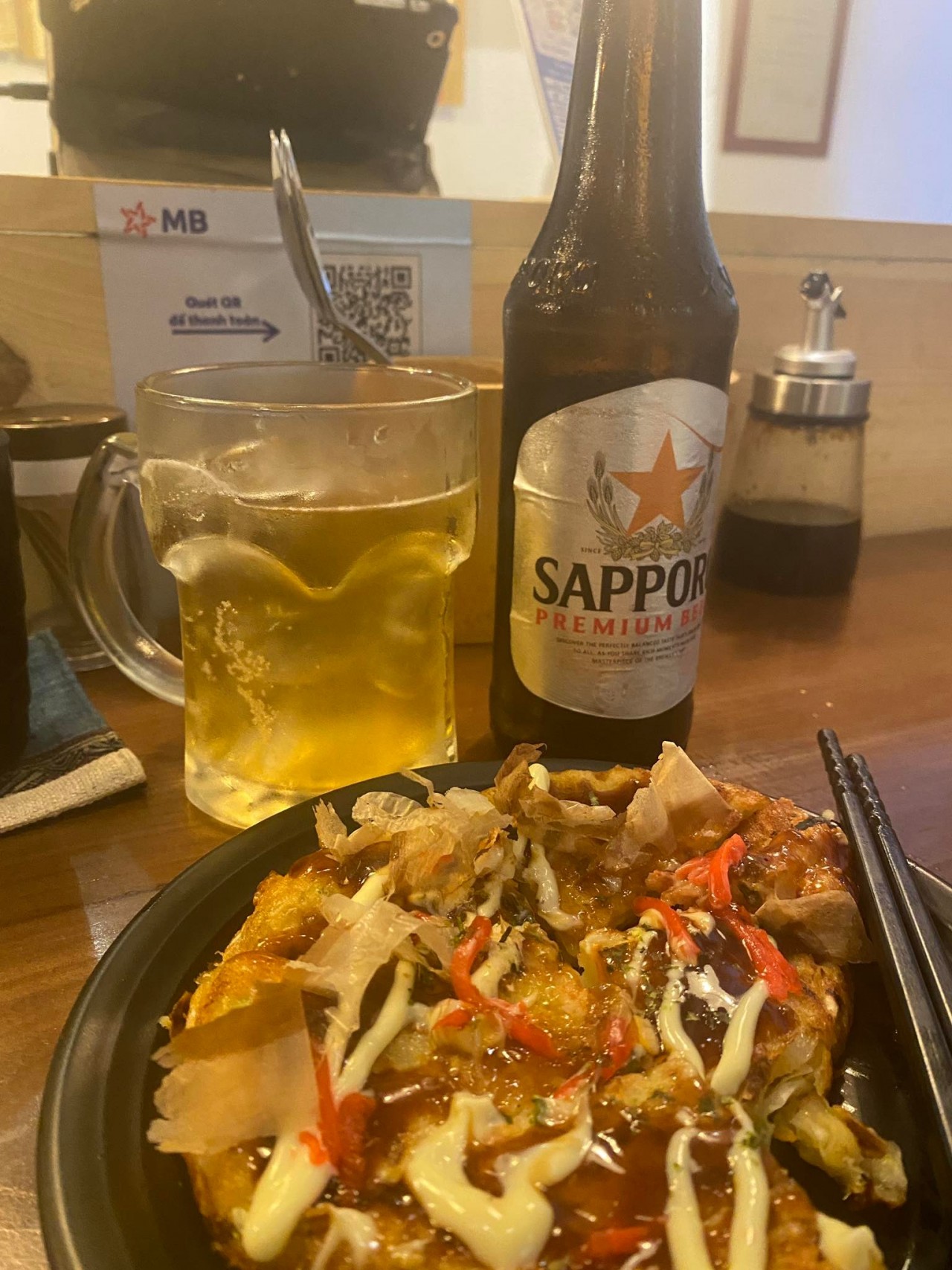 This restaurant is in Long Bien district and it has been a hit for local food lovers thanks to its delicious "okonomiyaki" (egg, meat, octopus, vegetables pancake) (Photo: Zoey Nguyen).
It is quite a popular dinner spot for locals. The queue usually starts from 6pm but you can definitely secure a spot around 7-8pm. This restaurant is in Long Bien district and it has been a hit for local food lovers thanks to its delicious "okonomiyaki" (egg, meat, octopus, vegetables pancake).
What makes Domoto perfect for single diners is the atmosphere. As soon as you step through the door, wou will be greeted and thanked in Japanese, a free-refill for herb tea so you can ease the thrist. If you have trouble choosing what to eat, the chef will recommend food for you from behind the bar or even customize to your request.
Chatting with the friendly chef is a good way to work up an appetite. No matter how busy it gets, the chef and the staff makes sure each diner is served with a smile.
The main are meat dish, mainly roasted or fried, served with rice or noodles, Since the restaurant sticks to Japanese diet that always has vegetables, tofu, seaweed and beans, your food will be a balance home-made meal with no overwhelming heavy or oily taste. You can smell the food being cooked in the kitchen while waiting with a cold drink. There is a coziness that draws your attention away from the hustle and bustle of the streets.
Set meal (rice bowl, ramen noodles, and fried chicken, with salad and miso soup as side-order) costs less than VND 100,000 (US $4.02). The Domoto's dessert is also a little sweet treat but worth a try!
2. Churros Express - Churros, Ice Cream, Cake and Drinks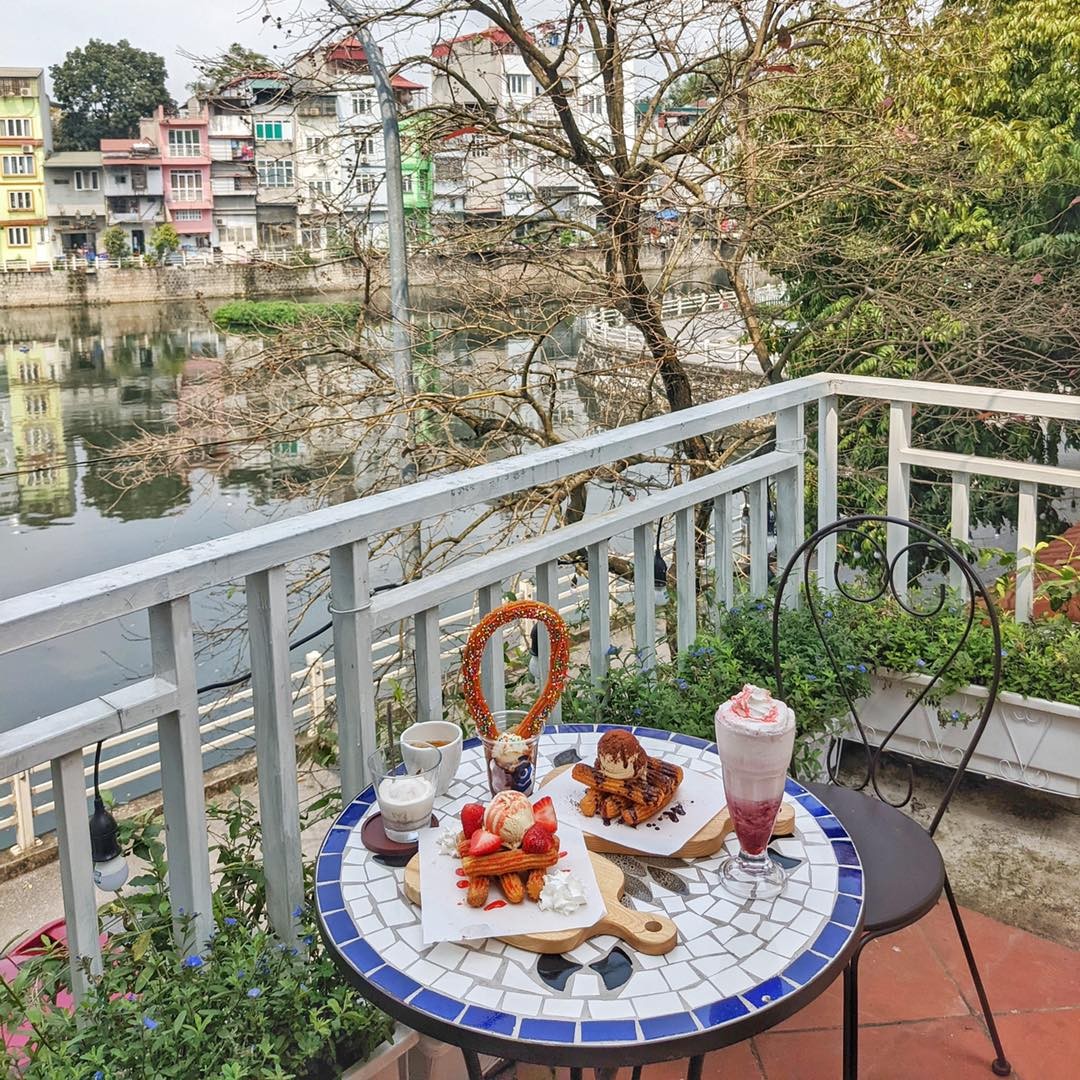 Photo: Churros Express
Who says a date by a lake is only for romantic couples? You can always savour the sweetness of being single with a lake-view, afternoon snack shop called Churros Express. Churros - sweettooth's favorite snack is served hot and the lake view on a Hanoi winter, it is the best of a perfect afternoon date idea for one.
You can go for a classic cinnamon churros paired with a strawberry milkshake, this combination is always a hit. The lovely presentation comes right out of a Pinterest post, making the winter scene much more whimsical. Find a outdoor seat so you can enjoy looking out to the calming lake with shadows of colorful houses, trees and flowers on the surface.
The menu is filled with delicious dairy food like churros, whaffle and ice cream, reasonably priced with VND 100,000 - 200,000 (US $4-8).
There is quite a long waiting time, but the taste is worth it. The shop is hidden in a quiet area so while you are waiting by yourself, it is best to get some reading done, or to put on the headphones and feel the music.
3. Rand Moroc and Coffee - Sandwiches and Drinks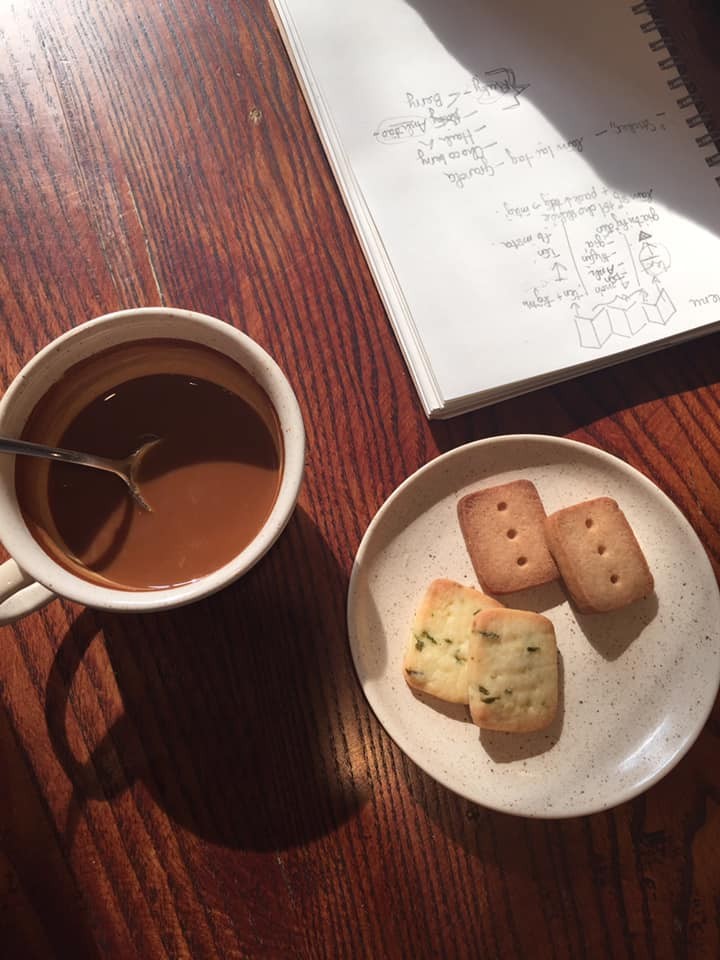 Photo: rand moroc and coffee
This coffee shop has been around since 2015 but somehow stays a hidden gem in the middle of Hanoi. The decoration embodies the vintage aesthetic from the wooden window, the vine-covered balcony to the bookshelf and tablewares. There are three floors, the first two are for coffee shop, the top is for art and craft workshop.
No matter weekday or weekend, there is always some fun activity waiting for you at this place. It could be a reading nook for you to dig in a new book, a working space to be productive outside of the office, a chance to get crafty at a art workshop.
With the friendly staff and aesthetically vintage looking decoration, the place feels like you come to a friend's apartment where they fix you a quick snack while you work on your computer or read your book.
The menu at Rand Moroc and Coffee is full of fun mixture of spices. Be sure to check out the moroc menu that has interesting ingredients like cinnamon, black pepper, or turmeric. For a cheap price of less than VND 100,000, you can fill your stomach with a tasty ham sandwich and a drink.
4. T - Coffee - All-day Breakfast
True to the all-day breakfast menu, T-Coffee is the ideal spot if you want to skip the friends every now and then and just enjoy your late breakfast by yourself.
If your plan is to get some work done within a few hours, T-Coffee is perfect because it is not too small. It is also at the first floor of a busy department store so you can linger without having to worry if you linger at a table for too long.
T-Coffee's salad and smoothie menu is most recommended thanks to the quality fresh ingredients and lots of healthy choices, among a wide range of fusion food. It is priced from VND 100,000-500,000, depending on your order.
There is a beauty of watching people coming in and out, going on about their days from the windows of T-Coffee. You can take in the busyness of the city under a warm, cozy light, light-pop music and a healthy meal. Once you are full, you can continue your solo date with shopping, going to the movies or setting new record at the arcade games, all in one place!
5. Hello Stranger - Brunch
The last on the list is another gem, hidden in a small alley of Hong Ha street. Hello Stranger is filled with sunlights during the day thanks to the big glass door and window. The porcelains cat dolls, lots of manga comics, and a photograph wall gives off an your-friendly-neighbor-house vibe.
What makes Hello stranger special is the hospitality of its staff, comprised of one owner and two cats! The delicious hearty brunch and the adorable cats will make feeling of self-conscious while eating alone dissapear.
The owner is also the cook, who personally serves the good food while keeping you company. All senses are being pampered while the food is cooking: there is the smell you can smell right from the kitchen, there is the softness your hands can feel when you pet the cats, also the taste of a perfectly poached egg with crispy bread and creamy coffee latte to your tastebuds.
Only for VND 100,000-200,000, a solo date at Hello Stranger will light up your mood instantly. It is best to visit during weekday on your lunchbreak to recharge your energy for the day.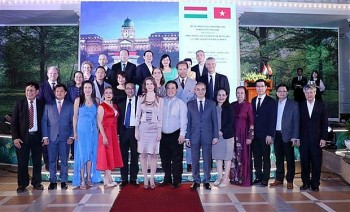 Viet's Home
Saigontourist Group in coordination with the Hungarian Consulate General held a series of events within the framework of the Hungarian Food and Culture Festival 2022 in Ho Chi Minh City