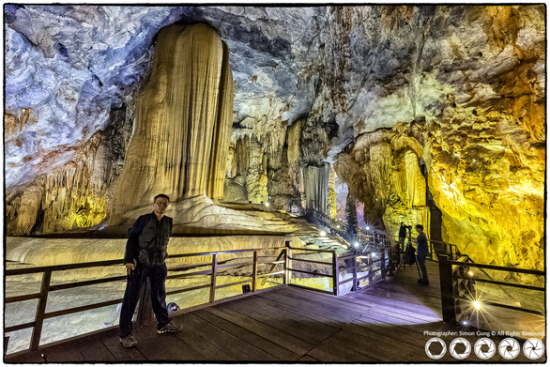 Simon Gong in Paradise Cave, Quang Binh (Photo courtesy of Simon Gong)
Gong, currently the Head of the Economic Division, Taipei Economic and Cultural Office in Ho Chi Minh city, arrived in Vietnam three years ago. Being an already photo enthusiast, Gong wandered around Ho Chi Minh city with a camera on hands on his first night in Ho Chi Minh city. The photo-taking thing has now become one of his pleasure during free time, he is also an active member of a forum specializing in photography and tourism.
"Vietnam is such a diverse and beautiful country. I've been taking countless photos while learning about your culture", he said.
"Honestly, most of Vietnam photos in my collection are taken at night, you know, I don't know where to go at the end of the day", he explained, adding that he started the Vietnam photo series with photos of Saigon taken three years ago.
To date, the expat has set foot on many regions of Vietnam, from the Mekong Delta to the Central Highlands and then back to the northern mountains, only to find that "Vietnam's nature is truly beautiful". As reported by Van Hien, Gong is particularly impressed with Northern Vietnam, with the beauty of terraced rice paddy fields during harvesting seasons is considered gorgeously awesome to him.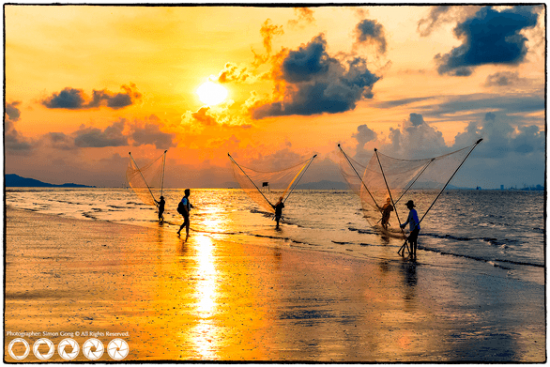 Can Gio beach, Ho Chi Minh City glowing at sunset (Photo courtesy of Simon Gong)
"I hardly knew about Vietnam before my arrival. But now, I feel so lucky to be able to work here and enjoy this beauty", he exclaimed.
Along with the admiration for natural beauty, Gong also has a special affection for the indigenous culture and people.
"I realize that Vietnamese people are like us in the way they respect and pay tribute to their ancestors, the way they love their families and willing to help each other", he smiled.
He continued by saying Vietnam also boasts an extremely rich and attractive cuisine, "that's why I've put on a lot of weight since coming here".
Below are some of Simon Gong's photos of Vietnam.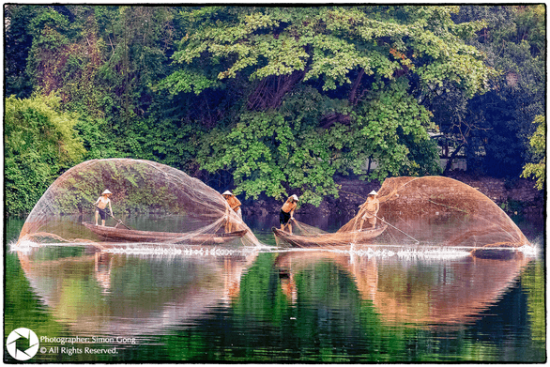 Local people fishing on fish in Hue (Photo courtesy of Simon Gong)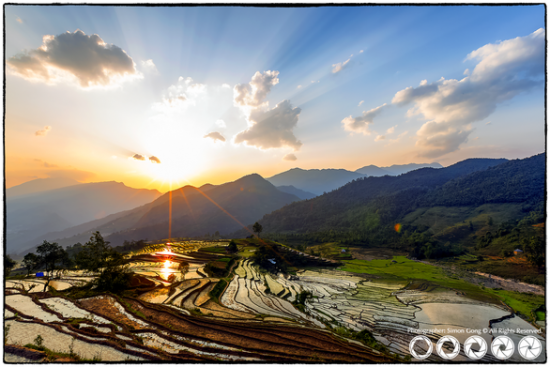 Terraced rice fields in northern Vietnam (Photo courtesy of Simon Gong)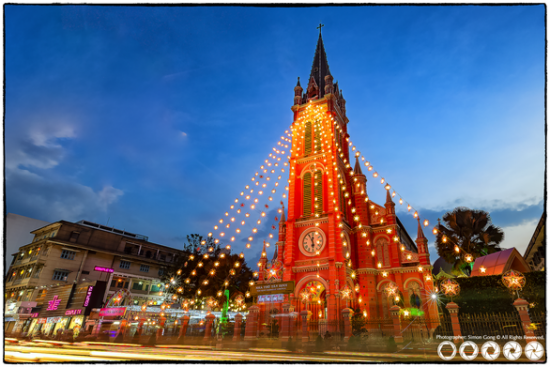 Tan Dinh cathedral in Ho Chi Minh City (Photo courtesy of Simon Gong)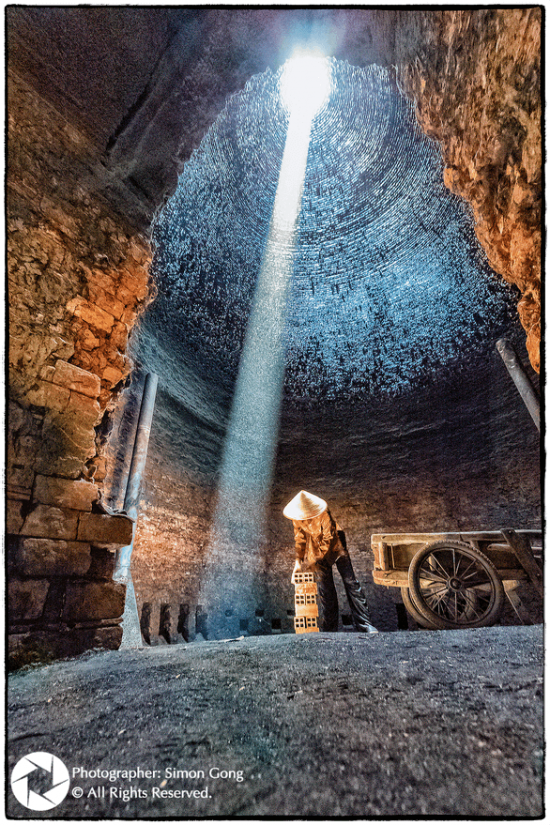 An old brick kiln (Photo courtesy of Simon Gong)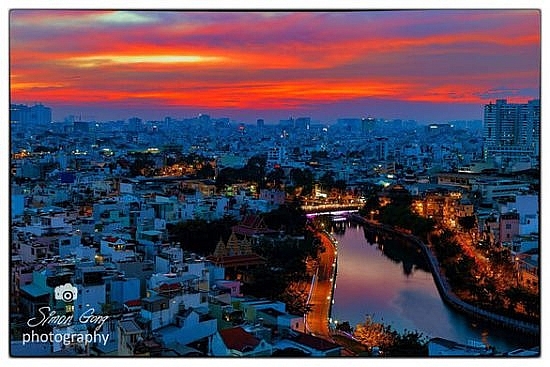 Sunset in Ho Chi Minh city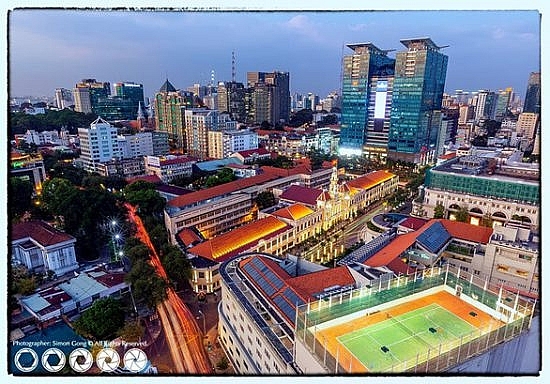 Bird-eye view of Ho Chi Minh City (Photo courtesy of Simon Gong)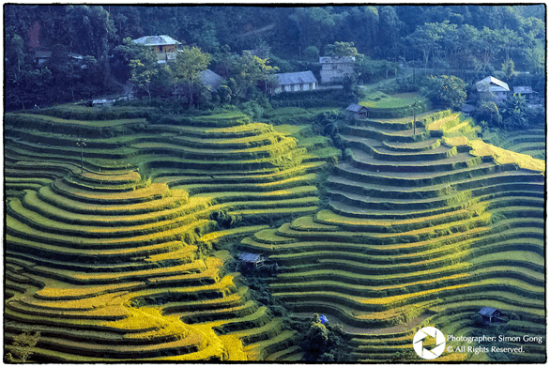 Cao Bang, northern Vietnam (Photo courtesy of Simon Gong)
Jasmine Le