According to Vietnaminsider.vn, in a 2019 ranking compiled by global expat community InterNations, Vietnam was ranked in second place among 64 destinations for expats. Only a year earlier, the same survey placed Vietnam in 14th place out of a total of 68 countries.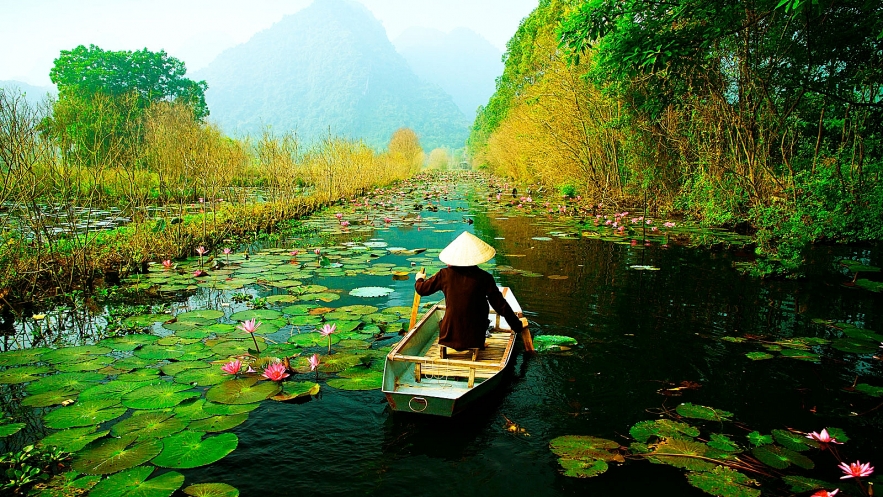 Photo: CNN
An expatriate (often shortened to expat) is a person residing in a country other than their native country. In common usage, the term often refers to professionals, skilled workers, or artists taking positions outside their home country, either independently or sent abroad by their employers, which can be companies, universities, governments, or non-governmental organizations.
So, what attracts expats to leave their homeland and work in a foreign country?
Shanghai is home to more than 200,000 expats, the largest expat population in the Chinese mainland. According to an article published on globaltimes.cn named 'The Shanghai experience of attracting and keeping expats", "Making residents' life more convenient is among our priorities," Hu Yu'ang, secretary of the Party Working Committee, Hongqiao subdistrict, Changning district.
How convenient expats would be when coming to Vietnam?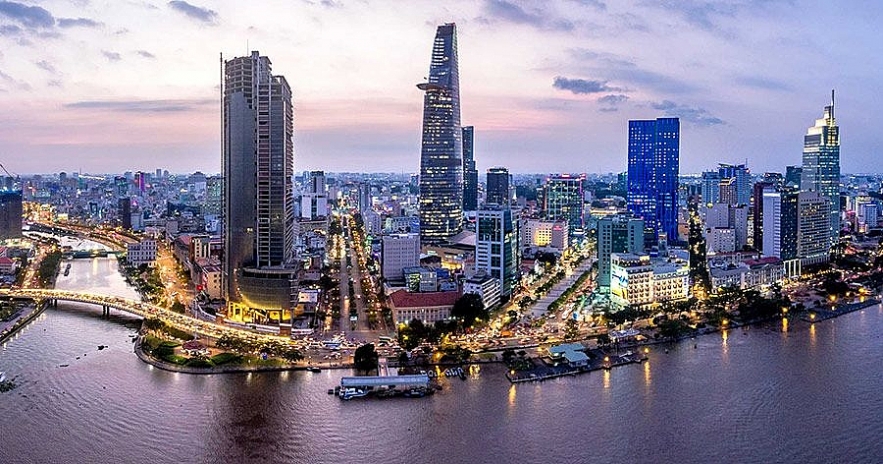 Photo: Honeywell
After successfully attacking the coronavirus, Vietnam now is known as one of the safest and sensible countries in the world. Sustainable politics is also a factor that makes Vietnam a favorite place for expats.
Besides, the country is inexpensive as regards living costs, which is an important factor an expat will consider. At present, it, along with Cambodia and the Philippines, are favorites for relocating expats formerly in Thailand, with its low cost of living seemingly the main attraction. There's a choice of destinations, starting with Ho Chi Minh City and ranging through Hanoi, smaller and lovelier Da Lat, popular Da Nang, and cooler Nha Trang.
According to Vietnam Insider, the cost of living in Hanoi will be $600 – $900, in Ho Chi Minh, ranges from $750 to $1,300, and in Hoi An would be $550 – $800. Below is the estimated average living cost in Vietnam published on vietnaminsider.vn.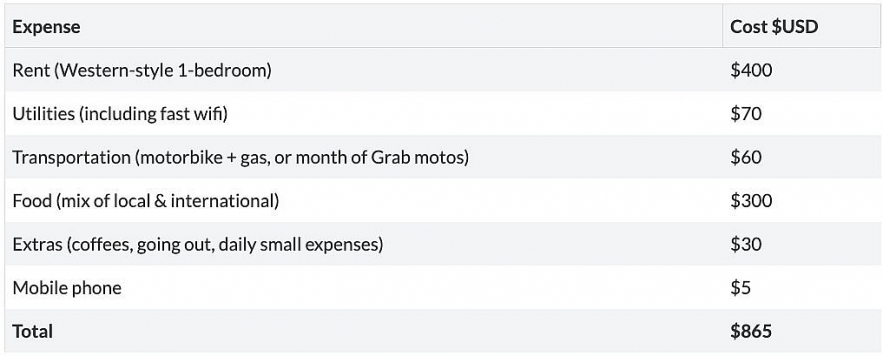 Cost of living in Vietnam. Photo: Vietnam Insider
Vietnamese culture is a multi-culture country where the country's French heritage sits alongside Chinese shophouses and pagodas, high rise office blocks, international restaurants, and traditional Vietnamese houses. Therefore, Vietnamese always welcomes people from many different countries. Modern-day approaches to diversity and ethnicity differ vastly from attitudes displayed in the past. Perhaps due to long memories and the Vietnam War, Vietnam's local people are genuinely friendly and helpful, important for new arrivals who can't speak Vietnamese and possibly will never be able to consider themselves as fluent!
According to emigrate.co.uk, many expat professionals are now considering a move to Vietnam for career advancement, and are finding the work environment favorable and their salaries more than acceptable. Vietnam is now very well connected to Asia, the US, and Europe, and this makes trade and business much easier than in the past. Therefore, it needs more and more skilled labours and professionals, and expats will be welcome to have opportunities to have a professional working environment and salaries they deserve.
Lonicera Vu