Expat Spotlight: Joseph Kwon - Serenading the World From Vietnam
In his new music videos, South Korean singer Joseph Kwon showcases the beauty of Vietnam with a catchy K-Pop flair.
In the middle of a great desert, an enchanted Korean prince awakes from a deep slumber. Getting used to the uneven terrain, the fashionably dressed gentlemen stumbles across the sands. He marvels at the otherworldly landscape, as if he has stepped into a fairy tale.
Jospeh Kwon explores Mui Ne and other Vietnamese locations in his colorful music videos. Photo courtesy of Joseph Kwon.
This is the opening scene to Joseph Kwon's "Butterfly Flakes," a new music video marketing the stunning landscapes of Vietnam to Korean tourists. The "great desert" was shot at a collection of stunning sand dunes near the sleepy Vietnamese beach town of Mui Ne. Other picturesque Vietnamese locales can be seen throughout the video; Ninh Binh, Ho Chi Minh City, Hoi An, Sapa, and many more.
"If I had a past life, I would be Vietnamese," says Joseph in an interview with the Vietnam Times. "Regardless if I'm now Korean."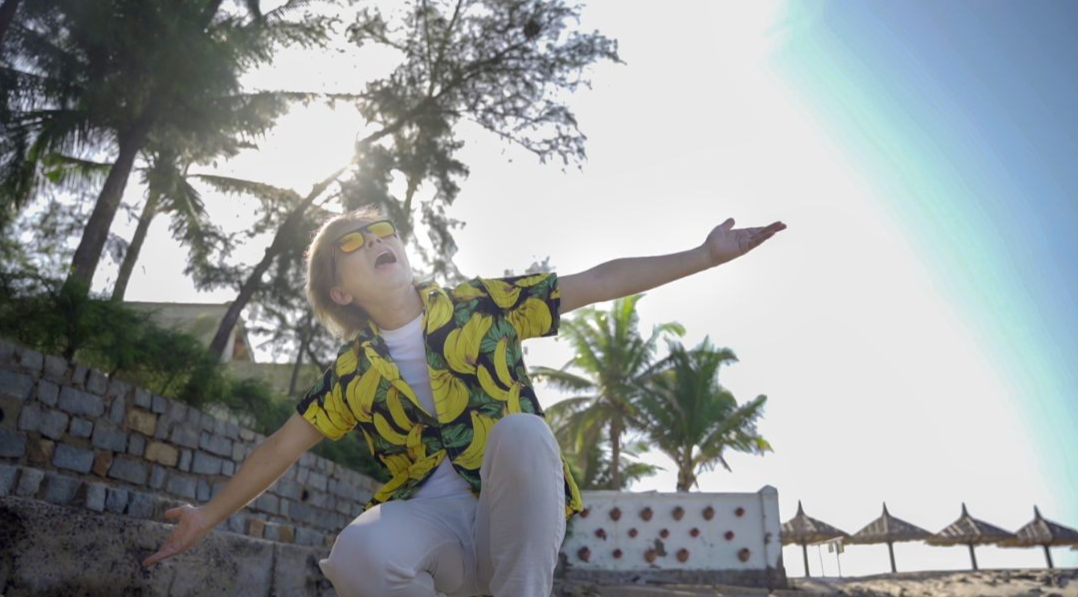 A beachside ballad. Photo courtesy of Joseph Kwon.
As a musician by trade, it makes sense for Joseph to declare his love of Vietnam through song. Growing up, Joseph studied multiple styles and genres, giving him am eclectic appreciation of music. According to the Korean talent, music is in his blood.
His passions ultimately brought him to Florence, Italy where he furthered his studies. In 2003, he graduated from the Luigi Cherubini Conservatory of Music. With his education and skill, Joseph returned to his homeland and became quite successful in the Korean music industry. He worked many jobs such as composer, conductor, producer, and singer; all to satiate his musical desires.
In 2018, Joseph embarked on his first tour of Vietnam yet strangely, it felt like a warm homecoming for the Korean. A year after his magical trip, Joseph returned to Vietnam and became an official resident.
Adjusting to Vietnam came easy for Joseph, especially the language. In his first sixth months as a resident, Joseph quickly mastered Vietnamese in order to network with Vietnamese musicians. After a few lessons with an instructor, he began to self-study with Youtube videos and friendly neighbors.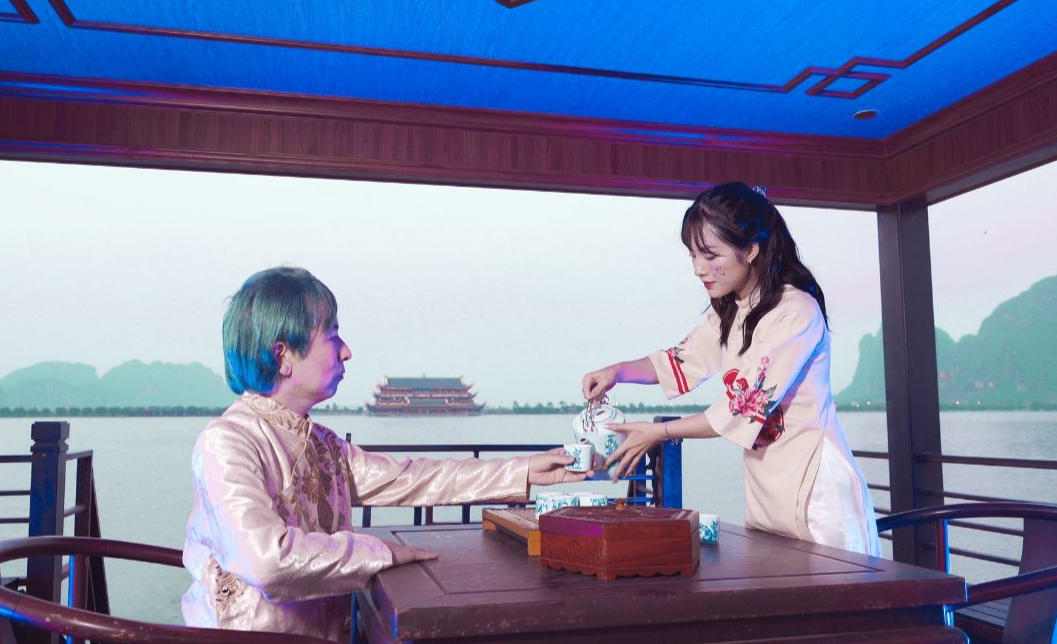 Joseph Kwon can now speak to locals, fluently. Photo courtesy of Joseph Kwon.
Joseph has advice for expats who struggle to learn Vietnamese; "Make Vietnamese friends! Although many Vietnamese people already speak English, when you find someone who doesn't speak English you have a great opportunity."
Once establishing himself in My Dinh, Hanoi's "Korea Town," Joseph began to explore the rest of Vietnam through his songs. By collaborating with Vietnamese musicians, artists, and filmmakers, Joseph set out to make a series of music videos celebrating the beauty of his second home. Capitalizing on the current global "K-Pop" craze, Joseph depicts Vietnam with bubblegum-chic brightness and cutesy aesthetics similarly found in a BTS music video.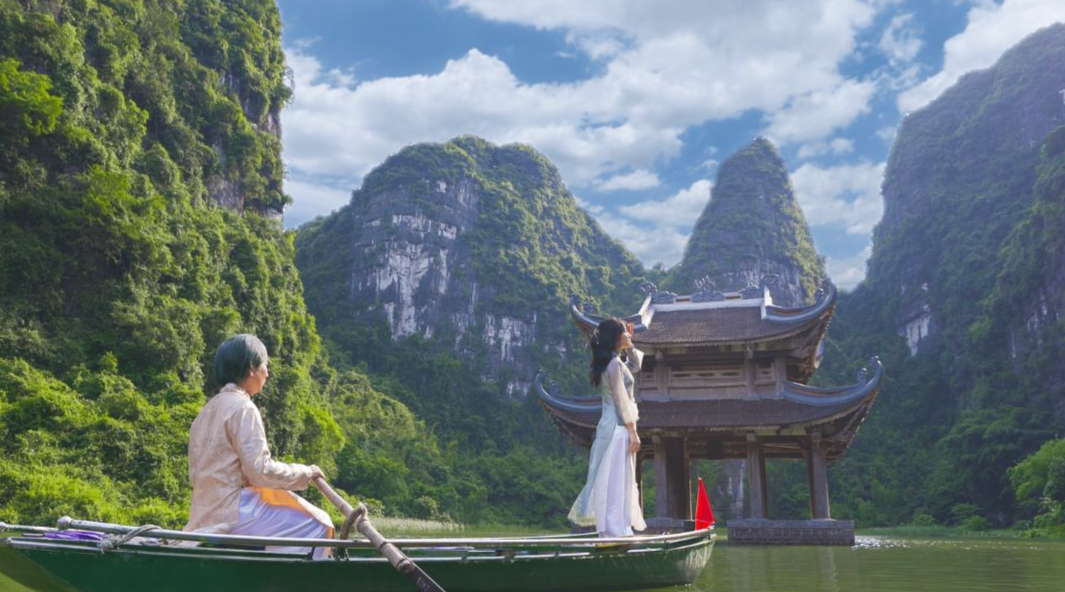 A gorgerous shoot in Trang An. Photo courtesy of Joseph Kwon.
Joseph's lyricism are simple yet profound. For example, in his song entitled "Butterfly Flakes," Joseph details the diverse landscapes of Vietnam within a few delicate images; "Blossom, snow, butterfly flakes / From Fansipan to Phan Thiet." Blossom refers to the sprawling bougainvillea found throughout the Vietnamese coasts while snow refers to the frost peak of Mount Fansipan, Vietnam's tallest mountain. The titular "butterfly flakes" refers to breathtaking kaleidoscopes of butterflies, native to Cuc Phuong National Park in Ninh Binh.
In his other music video, "Waiting For You- 5,000 Years," Joseph honors Vietnam's ancient history. At some times dressed in royal robes and other times dressed in touristy shirts, Joseph sings an emotional ballad about finding his second home in Vietnam; "I waited for you / not for a thousand years, but five thousand years / on the sand dunes of Mui Ne / with a dazzling smile / I suddenly stopped / closed my eyes and felt the warm breeze."
His music videos are enhanced by gorgeous footage of Vietnam's natural beauty. While traveling to these epic locations were fun, Joseph and his crew had to combat Vietnam's extreme weather. In Mui Ne, strong winds blew coarse sand through Joseph's perfectly coiffed hair. Immense rain in Sapa made filming on Fanispan even more difficult. Despite the obstacles, Joseph views them as more as opportunity to overcome something with his talented Vietnamese collaborators.
"We were once strangers, now we are peers," says Joseph. "We became so close on set that we could communicate with each others with just a look."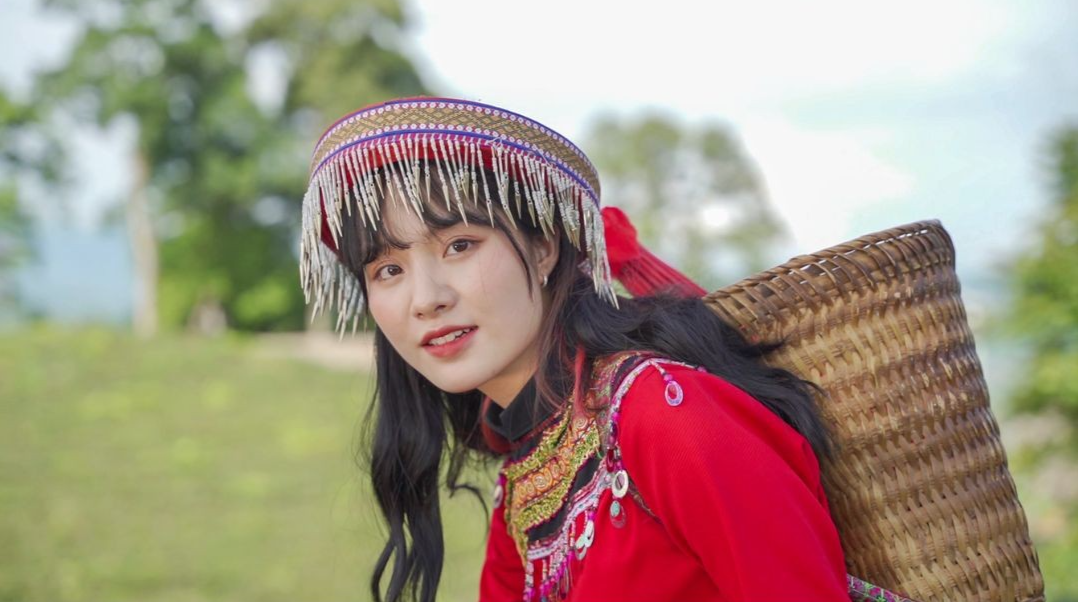 Hyee Pham, a Vietnamese talent. Photo courtesy of Joseph Kwon.
Joseph became very close with his co-star, Hyee Pham, a talented Vietnamese TikTok influencer. With 2.5 million likes on TikTok, Hyee is becoming a rising star amongst the Vietnamese youth.

"She is a very good singer," says Joseph. "When I first heard her voice, I thought it was so precious. One day, she will become even more popular."
Joseph also praises his director, Duc Pho, who captured Vietnamese landscapes with astounding cinematography.
"Duc Pho is very young but very talented," says Joseph. "I want to give him many compliments."
The director has plenty of kind words to say in return.
"The reason why I decided to work with Joseph was because I felt that he always showed his affection for Vietnam and Vietnamese people, intensely," said Duc Pho. "As a young artist, I will always welcome his love for Vietnam."
Since uploading his music videos to YouTube, Joseph has received a lot of positive feedback.
"Thank you for your love of the country and people of Vietnam. Thank you for composing and filming meaningful MVs. The song is very good," reads one Youtube comment.
"I admire and appreciate your love for our country. We are so glad to have you. I wish you all the success you deserve!" reads another comment.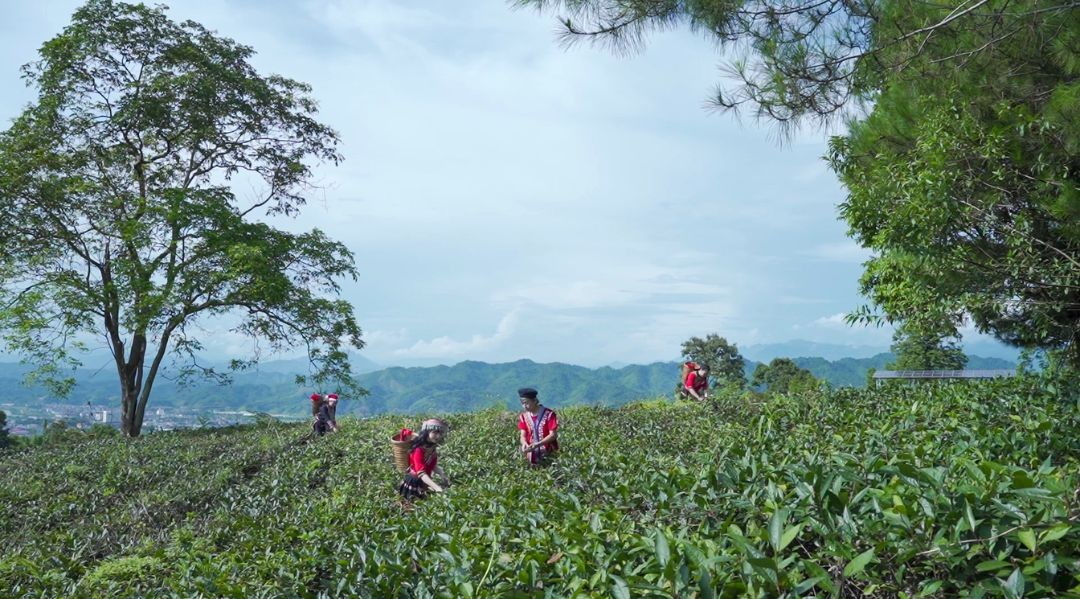 The serene beauty of Vietnam. Photo courtesy of Joseph Kwon.
Additionally, the Vietnamese government awarded Joseph Kwon with a special plaque, thanking him for his contributions to Vietnam. His music videos help advertise Vietnam to international audiences. As the nation relies on tourism for at least 10% percent of its GDP, Vietnam is eager for bold new talent to attract tourists in the post-Covid Era. Fortunately, Joseph's productions have done just that.
"When I show my friends back home my videos, they always say 'Wow! I didn't realize Vietnam was beautiful like that!'" says Joseph.
Da Nang is a personal favorite for Joseph. Photo courtesy of Joseph Kwon.
Joseph's collaboration with Vietnamese talents is emblematic of the relationship between Vietnam and South Korea. Since 1992, the two Asian countries have worked together to achieve various economic booms and overcome the horrors of war.
"Our two nations collaborate so much," says Joseph. "Korea is investing Vietnam, more than China, Japan, and other countries. Vietnam is important to Korea and Korea is important to Vietnam. We have many similar cultures. Because of that, our two countries can understand each other more easily. We can achieve more together than apart. 30 years is a long time and I hope our countries can continue the friendship."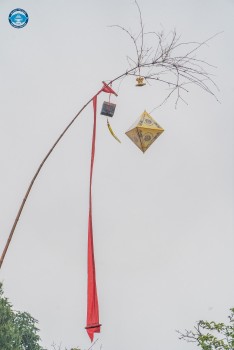 Viet's Home
In the past, the Neu pole (a tall bamboo pole with red garment strips used to ward off evil spirits during the lunar New Year) lowering ceremony at the royal palace of the Nguyen Dynasty was performed to mark the end of the New Year holiday and prepare to enter a new working year.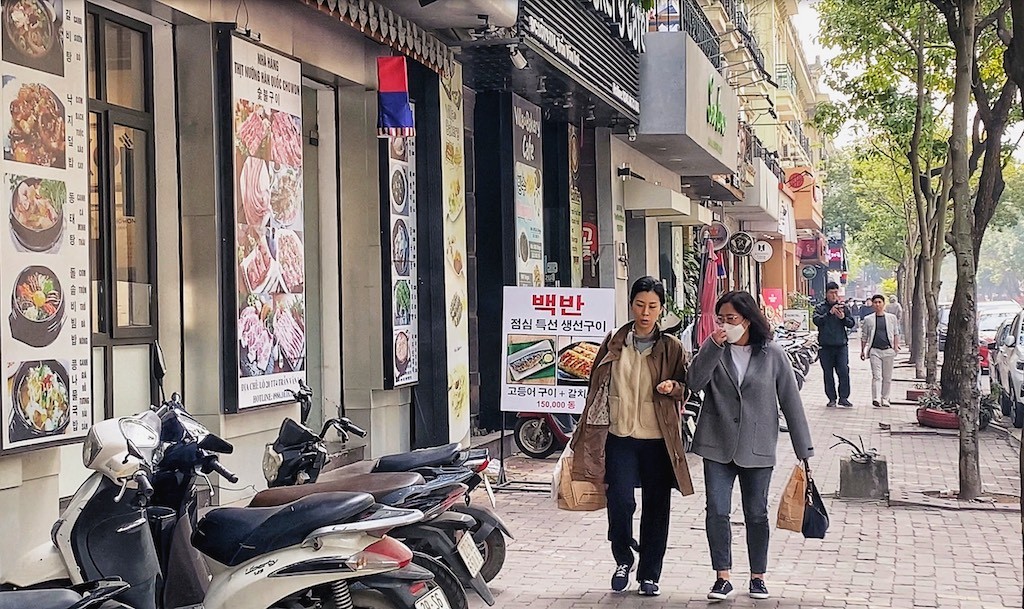 Expats in Vietnam
December 23, 2022 | 08:52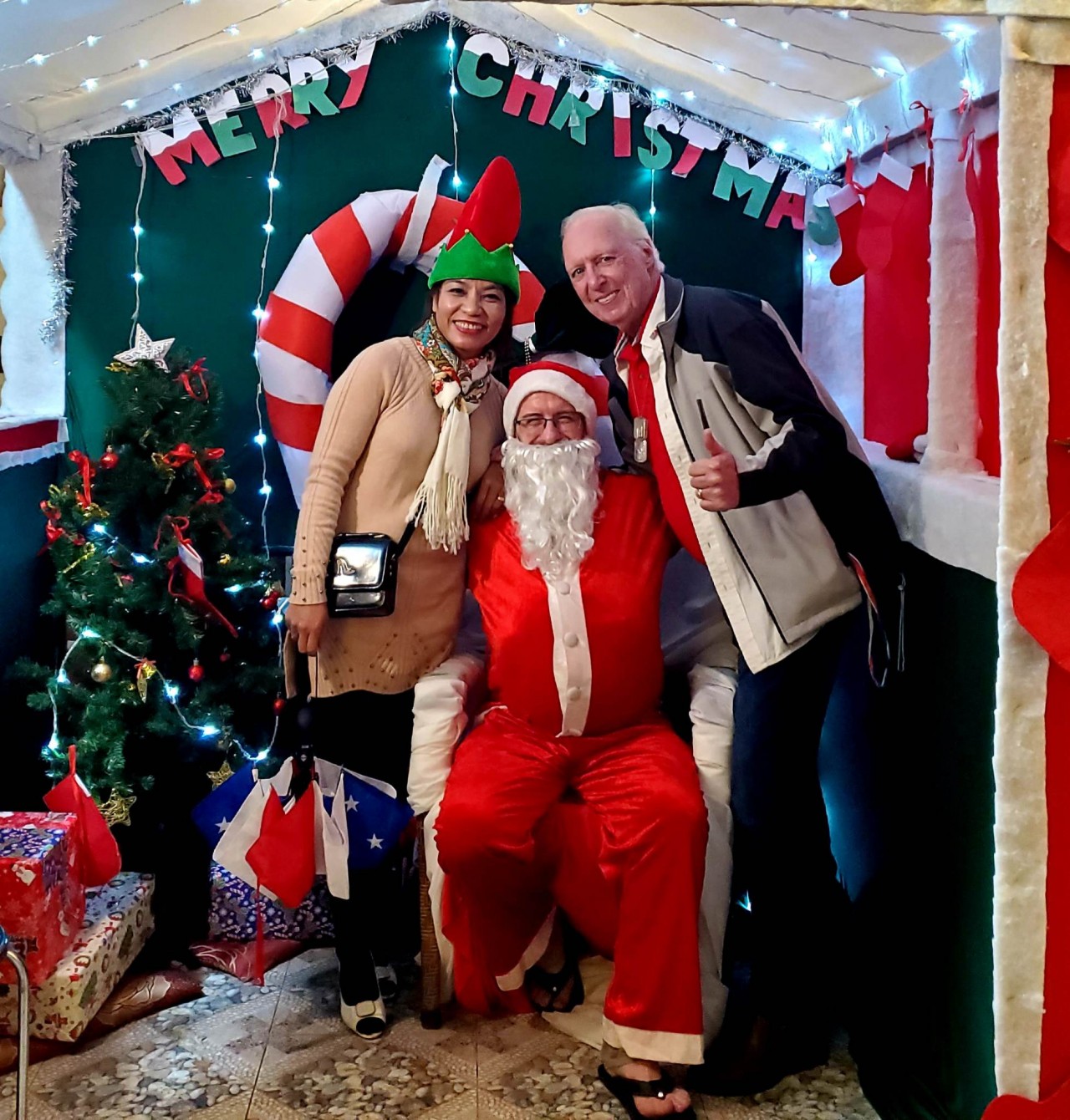 Expats in Vietnam
December 23, 2022 | 08:00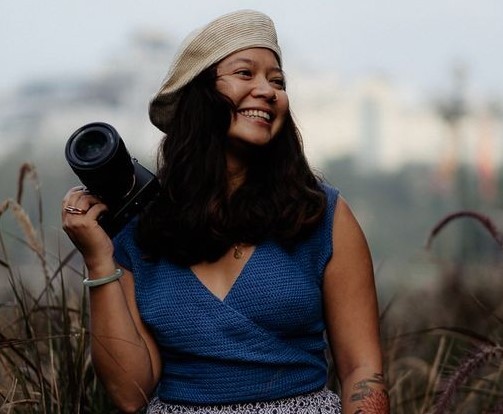 Multimedia
December 15, 2022 | 11:43
Expats in Vietnam
November 29, 2022 | 12:19