Expat Spotlight: Olivier Ochanine - On Stage with a Talented French Maestro
The latest installment of Expat Spotlight highlights the work of Frenchman Olivier Ochanine, an award-winning Music Director and Conductor of the Sun Symphony Orchestra (SSO). With his multicultural team, Olivier understands music's power to overcome language and break barriers.
On stage, Olivier conducts himself as a "benevolent dictator." He gives an impression of a strict and attentive instructor with firm posture, and focused, strong gazes. Wielding his baton like a weapon, a quick motion from Olivier at the helm of the orchestra can produce a swelling symphony or an abrupt hush from Hanoi's top musician.
When he is not in the spotlight, Olivier is quite approachable. He can often be found in the practice room, hosting workshops, and teaching lessons to young students. Whether he is in tuxedo on opening night, or on an offday in plain T-shirt and jeans, Olivier's eyes light up when the topic is about his family, the Sun Symphony Orchestra (SSO).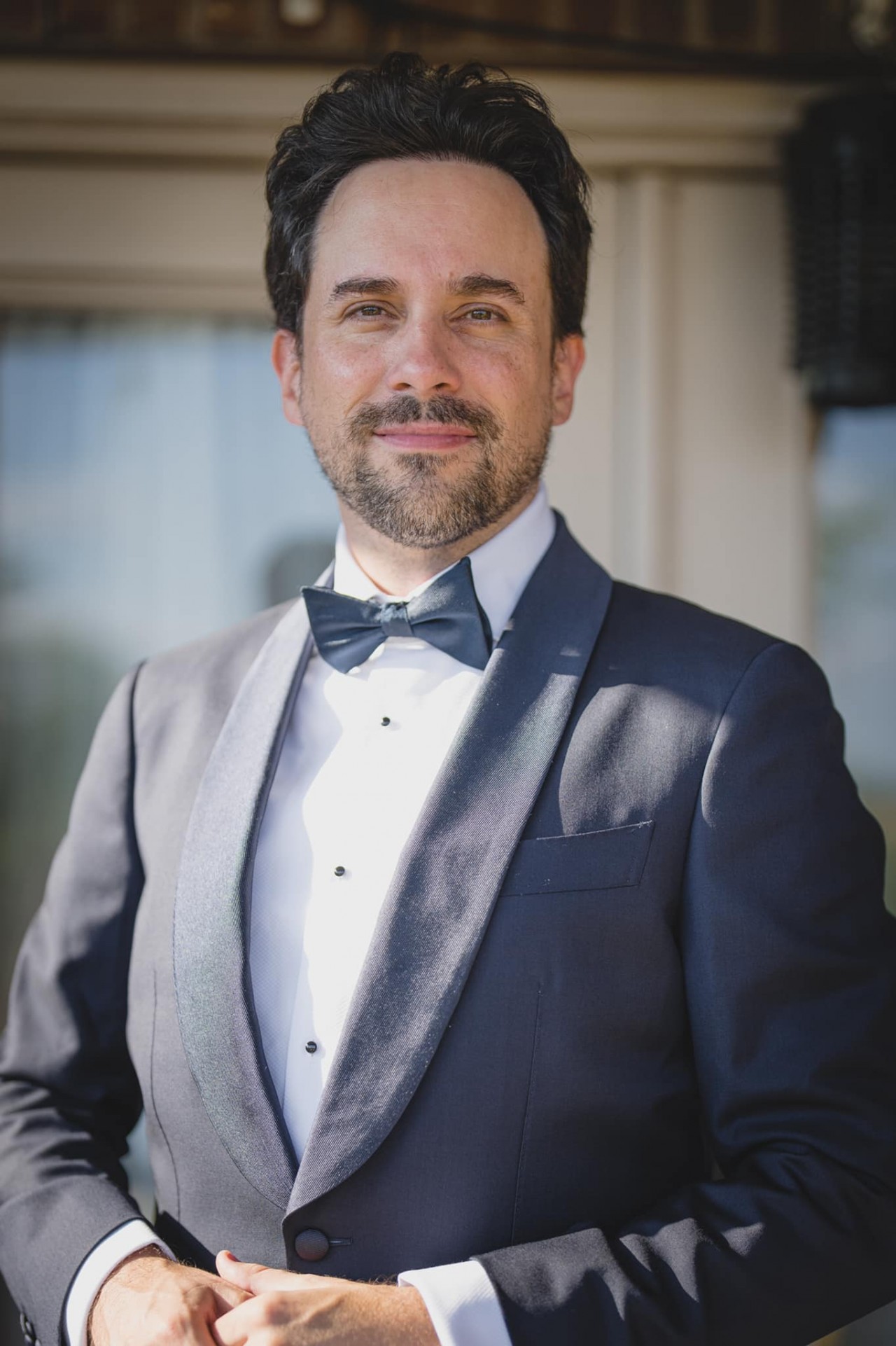 Hanoi-based Music Director and Conductor of the Sun Symphony Orchestra (SSO) Olivier Ochanine (Photo: Olivier Ochanine Facebook).
Enchanted by Vietnam's beauty, French conductor and flutist began to compose a new chapter of his musical adventure in the Southeast Asia country since 2017 as SSO Music Director and Conductor. Before, he has been living and working in the Philippines for about 10 years, so he has no trouble settling in Southeast Asia. Still, Vietnam is not typically the first stop on one's orchestral career bucket list.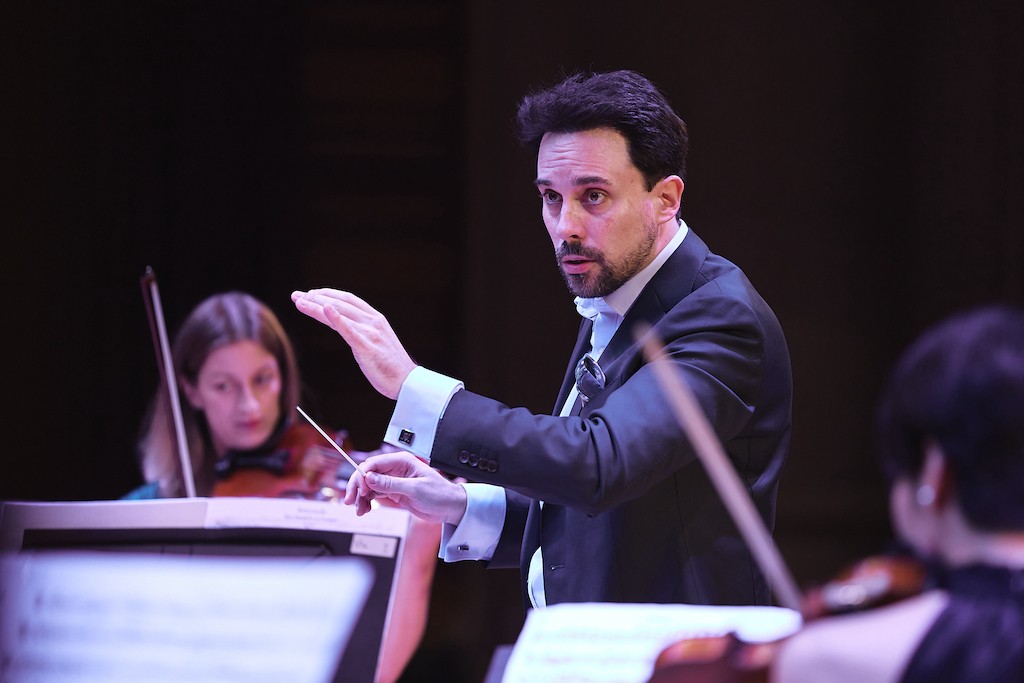 Olivier Ochanine is the youngest former Music Director and Chief Conductor of the Philippines Philharmonic Orchestra (PPO) (Photo: SSO)
Olivier is not enticed by the high societies Western cities, where classical music is more appreciated. He rather enjoys himself in Vietnam.
"I love Vietnam and the countryside of Vietnam is a world just so different from what I've spent most of my life experiencing. I love Vietnamese, the loveliest people, tending to enchanting rice fields; children playing simple games with each other, wearing beautiful smiles."
His favorite thing about Vietnam is, unexpectedly, the language and the fact is when you address someone older, there are many different classifications (( anh (older brother), chi (older sister), chu (uncle) and so on) to show them your respect. According to Olivier, this traditional system of respect for people older is different from Western languages, but he challenges himself to learn it.
On the other hand, while Olivier's Vietnamese proficient might not be perfect but there is only language he is fluent in: the language of music. According to the talented artist, there is a circle of energy created when conducting and directing Hanoi's premier orchestra. Comprised of several nationalities, the musicans of the SSO come together under Olivier to make sweet music.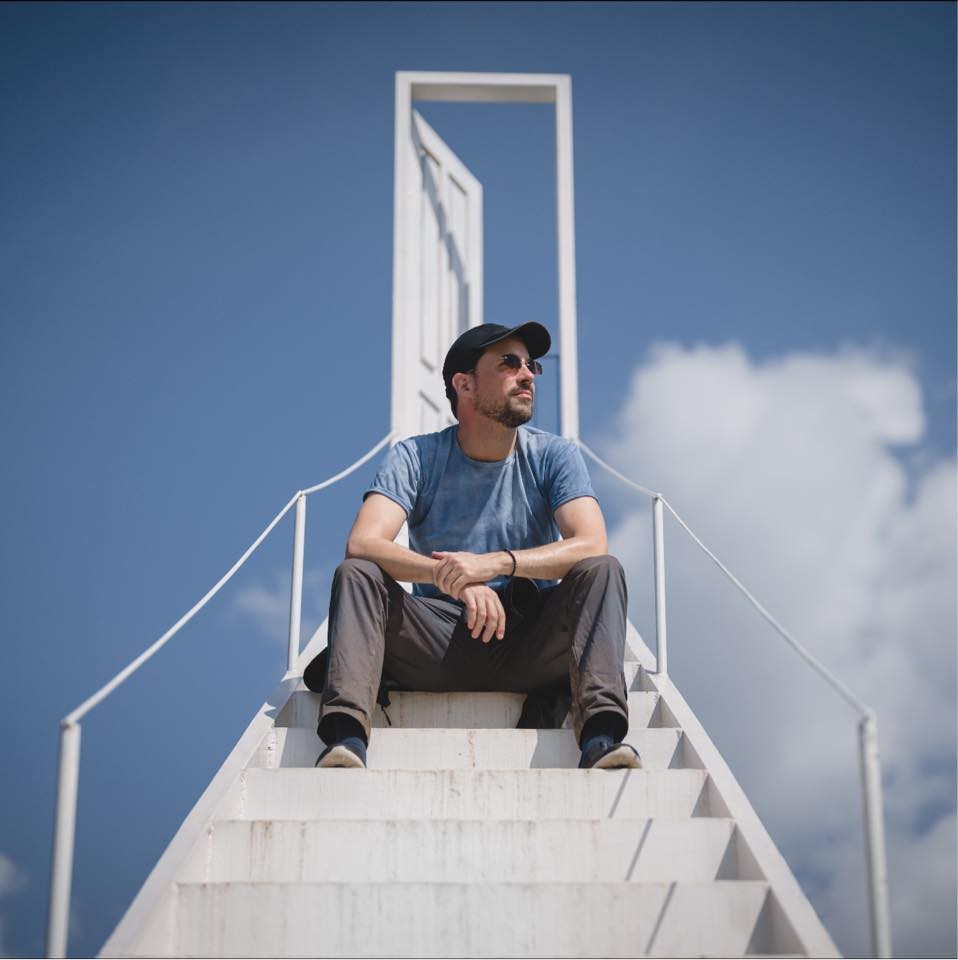 (Photo: Olivier Ochanine Facebook).
"The many countries represented in SSO contribute to the orchestra's charisma; however, there is never a time in rehearsal or performance when we find the culture and language differences to be a challenge," says the French expat.
Before coming to Vietnam, the talented conductor has some achievements at such an young stage of his career that many can only dream of like First Prize Winner of the Antal Dorati International Conducting Competition in Budapest, Hungary in 2015, or winner of the The American Prize in the same year 2015. While proud of these awards, his goal is not to pursue fame, but to make music that connects people.
"Musicians feel a certain level of success when a performance has evoked in the listener feelings, whether of joy, sorry, terror, love," explains Olivier. "That was a direct result of the performance, the music itself as written by the composer but inherently tied to the particular interpretation given by us, the performers."
With more than 10 years of experiences, it didn't take long for Olivier to find his rhythm in the S-shaped country. At the beginning, he quickly recruited the "star players", young but eager to learn. Many of them are from the Vietnam National Academy of Music, some are already professional artists with international experiences.
"I was planning to go back to Europe when one of the founding board members of the [SSO] contacted me, talking about creating a team of Vietnamese and foreign playing side by side, it was a project impossible to pass on," says Olivier .

Currently living in Hanoi, the foreign artist promotes the city sources as his "endless of inspiration and intrigue." (Photo: SSO).
SSO members are all first-timers who deeply rely on their trusted conductor. Despite the extra work needed to get the orchestra up and running, Olivier beyond there is so much potential Vietnam the typical way of conducting an orchestra. It is the lifestyle in Vietnam has made him change the perspective about what orchestral music has to offer, claiming that Vietnam is unexpectedly suitable place for foreign artists.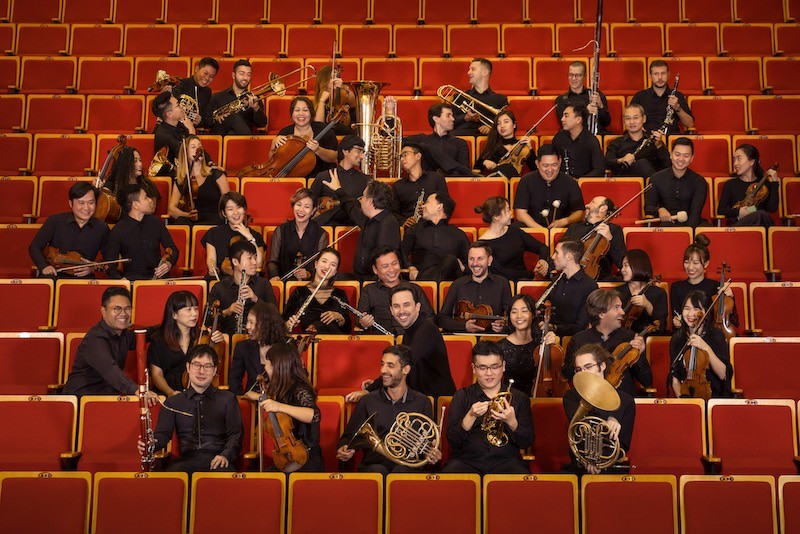 Together with the SSO team of young and talented mutlcultural artists, Olivier goes beyond the language and culture barriers and perform at the highest level of coordination(Photo: SSO).
Olivier lives and breathes music. Rarely, he is without his earphones or music sheets. On his devices, he studies footage of past performances, allowing him to improve his work.
Even when he is not working, Olivier still enjoys the subtle symphonies of Hanoi. On weekends, he is out on the streets, taking in the life of the city. Something as simple as taking a bus around Hanoi or having coffee with friends can become inspiration for the French conductor. He also has a special place in his composer's bucket list to someday create a unique mastery and command of the orchestra with Tran Manh Hung, who is one of his favorite Vietnamese artists.
"He is a wonderful orchestral arranger who is also a stellar composer. I love his artistry and the results he gets with the scoring and orchestrations he creates," says Olivier of the Vietnamese talent.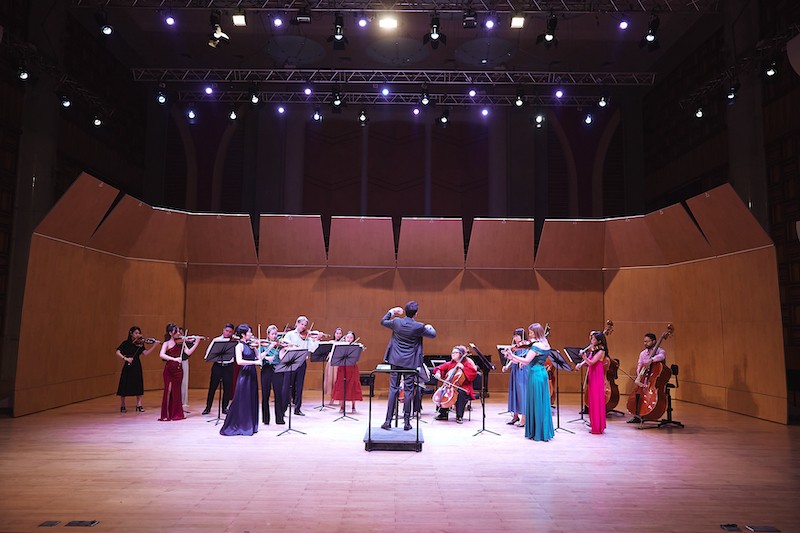 SSO's October 2022 concert at the Vietnam National Academy of Music (Photo: SSO)
Although a newly formed orchestra, SSO already began to make its name in the music scene, under the baton of Maestro Ochanine. The orchestra has collaborated with some of the most famous artists in the world including, Korean soprano Sumi Jo, British pianist Benjamin Grosvenor, Russian violinist Sergei Dogadin, and well-known Vietnamese violinist Bui Cong Duy.
With Olivier's experience and reputation, many artists who are highly appreciated by classical music lovers around the world came to guest-star with the orchestra without thinking twice.
"I have practiced in many orchestras from different countries like China, Hungary, and Germany, but SSO is different. I will never forget SSO collaboration with pianist Jean-Yves Thibaudet, shortly before Covid. Before this concert, SSO had more than a year of performing concerts with big names in the world. So when contacting Thibaudet's management company, they knew about the SSO orchestra, so it was not too difficult to convince."
The esteemed conductor had also led his team to perform successful projects in 2018-2019 like the Education Concert Series with the works of two of the most romantic composers in the history of music, Felix Mendelssohn and Frederic Chopin. SSO's stage is also where a lot of up-and-coming talented soloist shined, like Vietnamese pianist Pham Le Phuong or Russian-Vietnamese violist Aylen Pritchen.
Video by Vu Ngoc Luong YouTube channel.
A concert hall filled with applause is pershap every artist's dream. But after along the period of lock-downs and complications due to COVID-19, the SSO conductor wants to change the mindset of the majority about the orchestra and classical music.
Now gaining momentum after years of hiatus, the SSO is set to make a remarkable comeback. Different music forms and genres produced by Olivier and his team will debut in the coming months.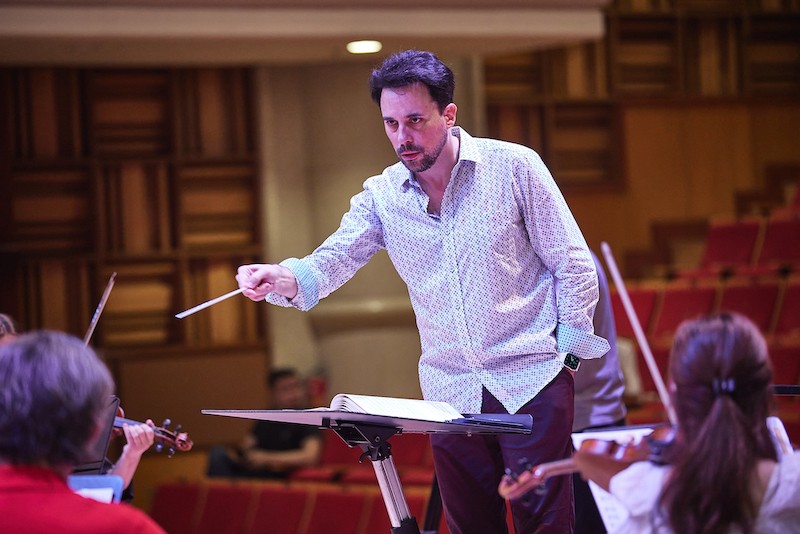 His secret to becoming a true conductor is to be a "benevolent dictator", as famous Hungarian conductor Geor Solti once said. (Photo: SSO).
"I was worried that it was difficult for some artists to be back, to work with SSO team again, but they all came back. Some of them didn't know where they will live, they didn't find a place to stay yet , but they said it didn't matter, as long as they could play in SSO," says Olivier, feeling confident about a new era for his orchestra.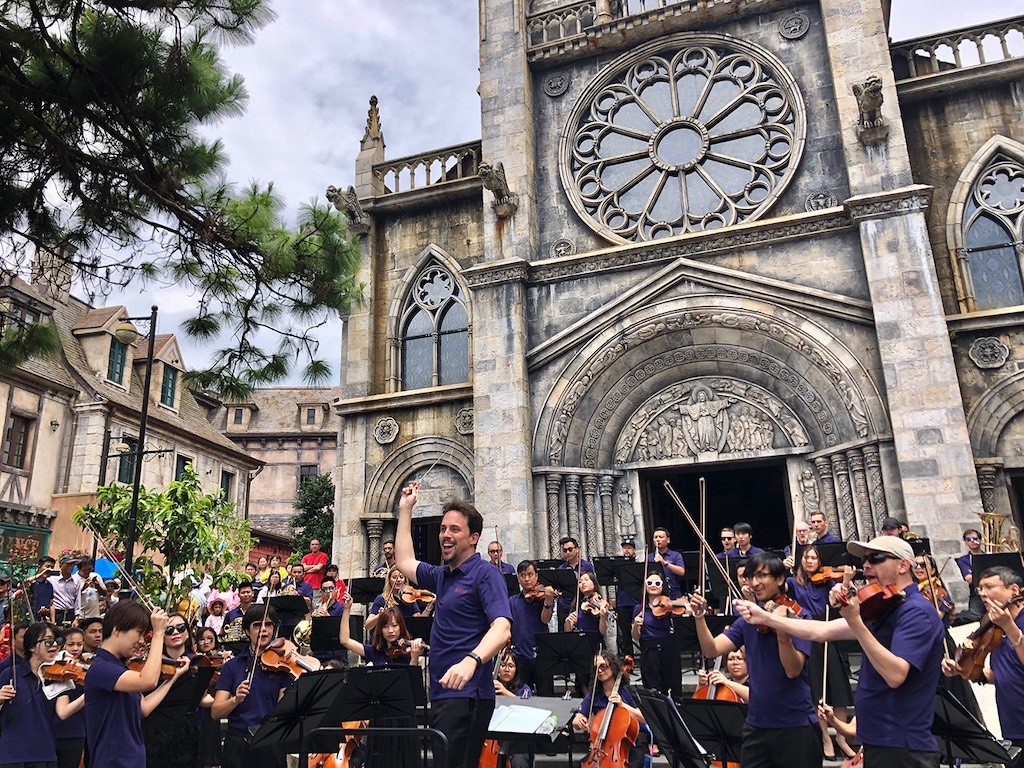 SSO7s performance at Ba Na Hill in 2018 (Photo: baoitntuc.vn)
An orchestra's humanity is often lost within the pomp and circumstance in the classical music scene. Many view orchestral music as an old-fashioned artform, only to be enjoyed by the ancient elite. Fortunately, Olivier breathes new life into classical music, instilling Hanoians with philharmonic dreams.
This December, watch out for SSO monthly concert at Hanoi Opera House on the 11th named "DANZAS DEL FUEGO – The rhythm of the night". The night is all about flair, fiery rhythms, and dance, perfect for holiday season.
As a monthly series for the Vietnam Times, the Expat Spotlight aims to highlight interesting members from Vietnam's diverse expat community. Be it through travel, charity, business, or diplomatic works, these expats have a deep love for Vietnam and wish to see it progress. Stay tuned to learn about the other expats and their various projects. If you would like to nominate someone for a future feature, please message the Vietnam Times via Facebook.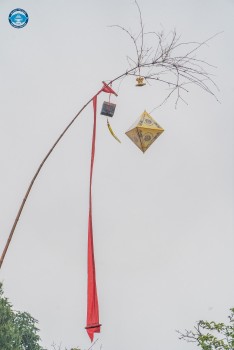 Viet's Home
In the past, the Neu pole (a tall bamboo pole with red garment strips used to ward off evil spirits during the lunar New Year) lowering ceremony at the royal palace of the Nguyen Dynasty was performed to mark the end of the New Year holiday and prepare to enter a new working year.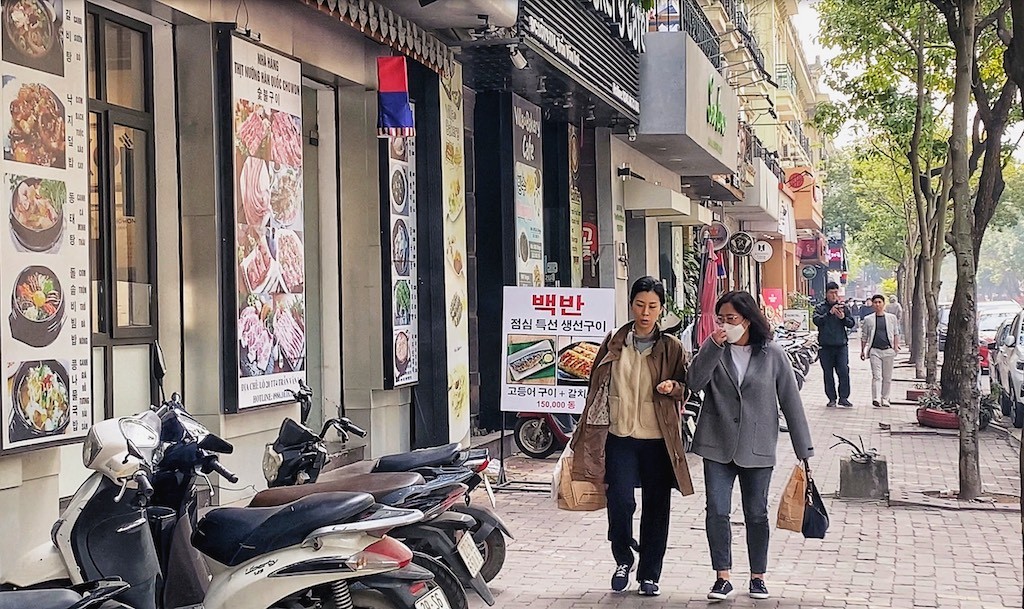 Expats in Vietnam
December 23, 2022 | 08:52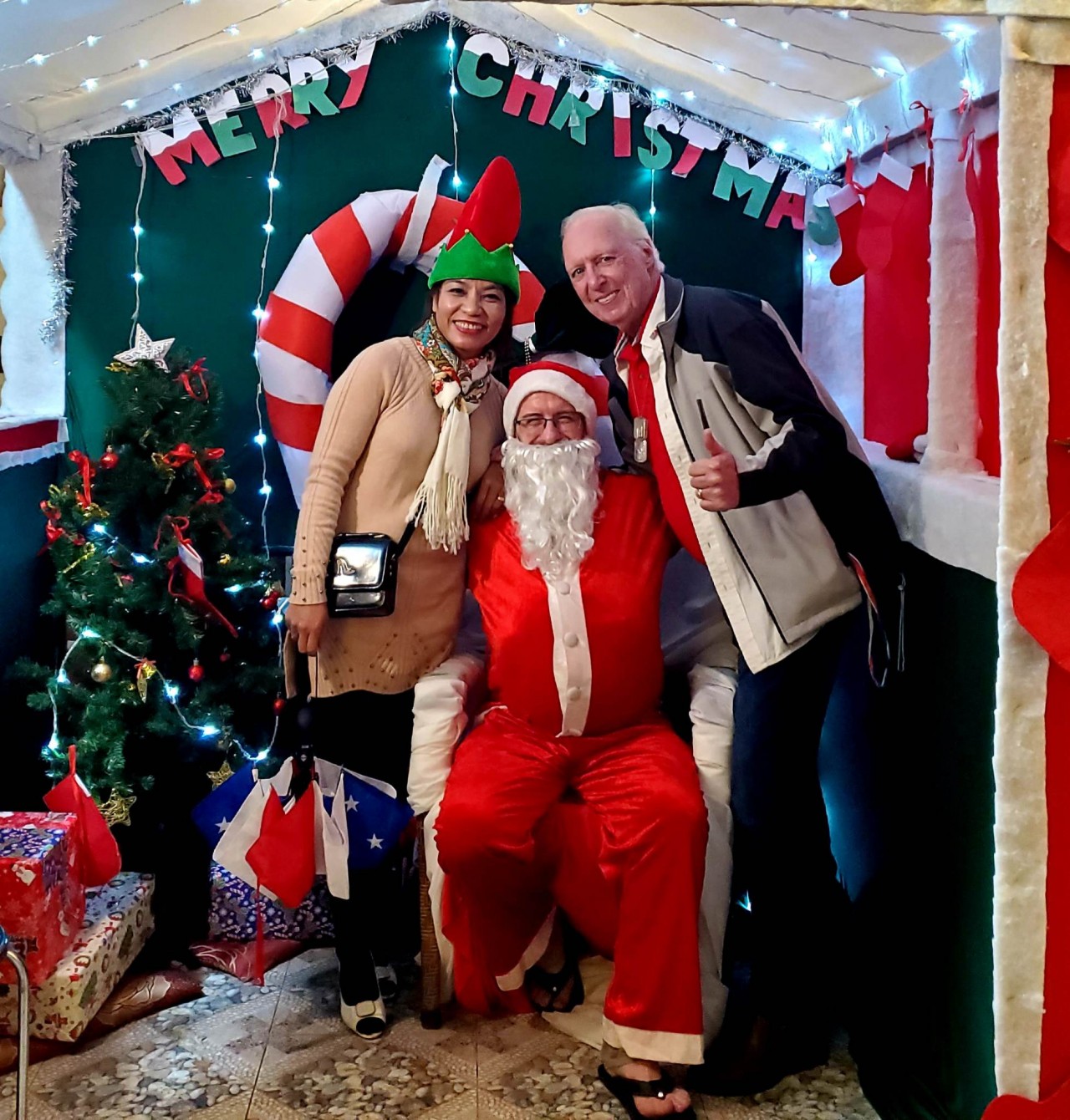 Expats in Vietnam
December 23, 2022 | 08:00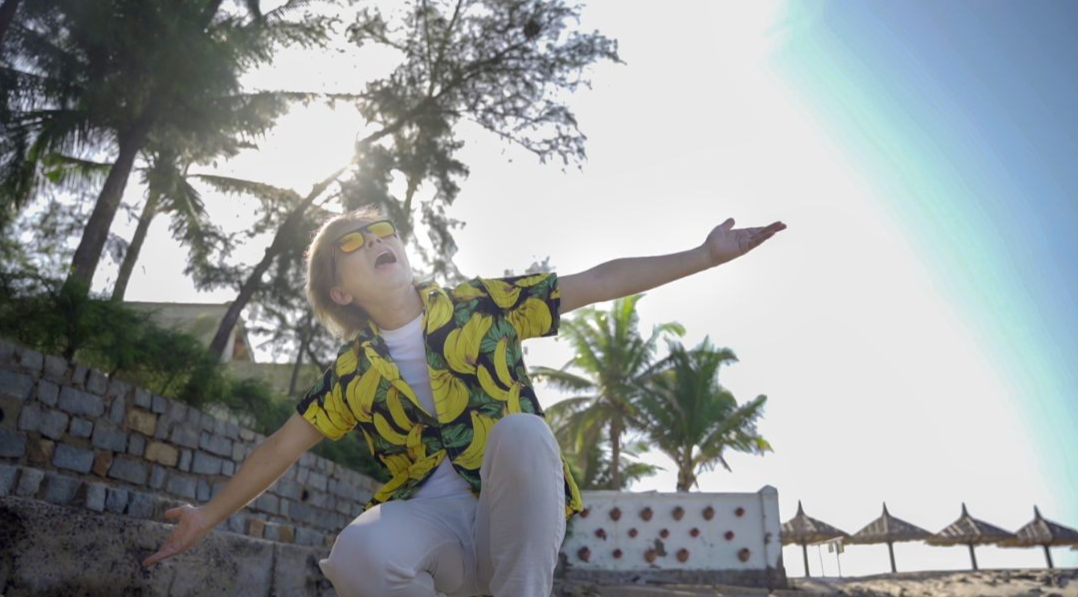 Expats in Vietnam
December 21, 2022 | 09:33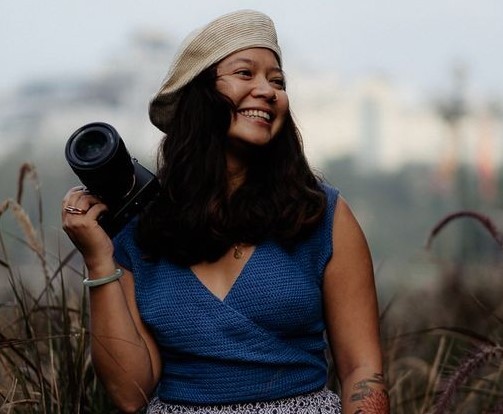 Multimedia
December 15, 2022 | 11:43