Experience Unique 'Pharaoh" Vide in Gia Lai's Slope
Van Long Rocky Slope, which is mostly unknown by tourists visiting the Central Highlands, is unique and extraordinary for its unusual-shaped cliffs. The landscape is reminescent of Ancient Egypt.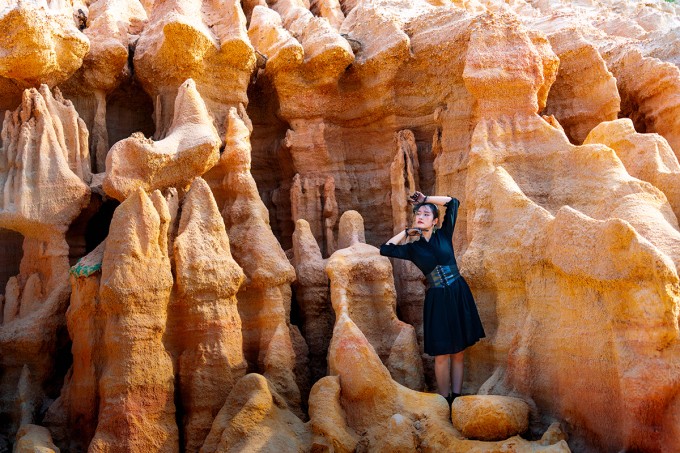 Photo: Pham Cong Quy
Le Thuy Huyen, born in 1999, is a freelance model. She and Pham Cong Quy, a young photographer, has found this spectacular slope while looking for shooting spots to promote tourism and the natural beauty of the Central Highlands. The Slope, named Van Long, is located in Pliet Kte, H'Bong, Chu Se district and is the path that the villagers have to go through to get to the fields every day.
Van Long means thousands of dragons. The slope has the shape of thousands of dragons lying close to each other. The villagers say its patches of colors are similar to the patterns on the dresses of Jarai's ethnic young women. The slope is mainly formed by sandy soil and shaped due to natural erosion over the years.
Photo: Pham Cong Quy
The best time to visit Van Long is from October to June. Tourists are advised to bring their own sunscreen and sun-protective clothing since the weather is hot and the temperature is relatively high. Thuy Huyen said visitors should arrive in the early morning or at sunset to avoid the heat and have the best experience.
Thuy Huyen said even though she has been living here for 20 years, but this is the first time she has heard of this slope. Thinking such a wonderful and beautiful place got wasted with no attention, Cong Quy has decided to take a series of photoshoots to promote tourism.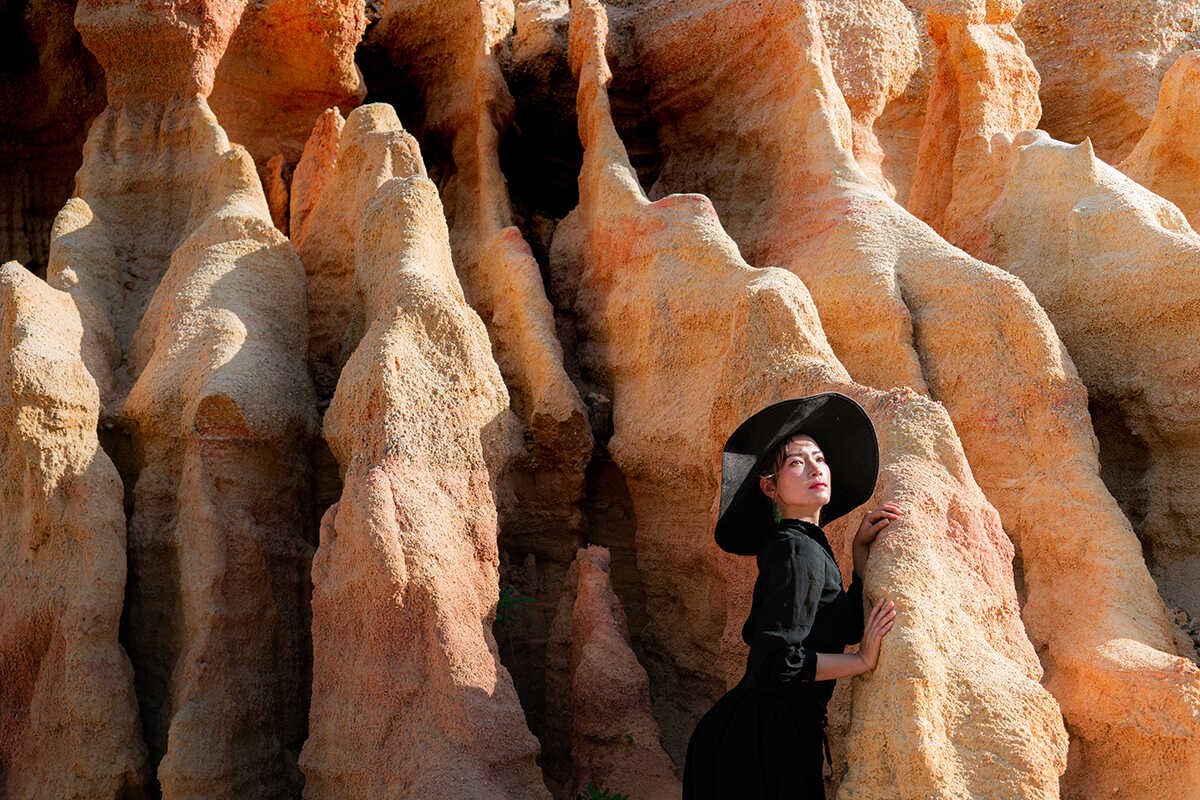 Photo: Pham Cong Quy
"The people living here were friendly and were eager to help us. They were happy and proud when we showed them the photos that we took of the slope," Thuy Huyen said.
The place impresses Huyen with its ancient Egyptian vibe. When the photos were uploaded online, they received huge attention as netizens got surprised by the existence of such a spot in Gia Lai.
Van Long has no directional signs, but the road leading to the slope is easy to find and can be accessed by both cars and motorbikes. It is located on about 54km from Pleiku on Highway 25 in the direction from Gia Lai to Phu Yen. From the slope, tourists can also visit some famous attractions nearby such as Phu Cuong Waterfalls, Ayun Ha Water Dam, Ayun River, etc.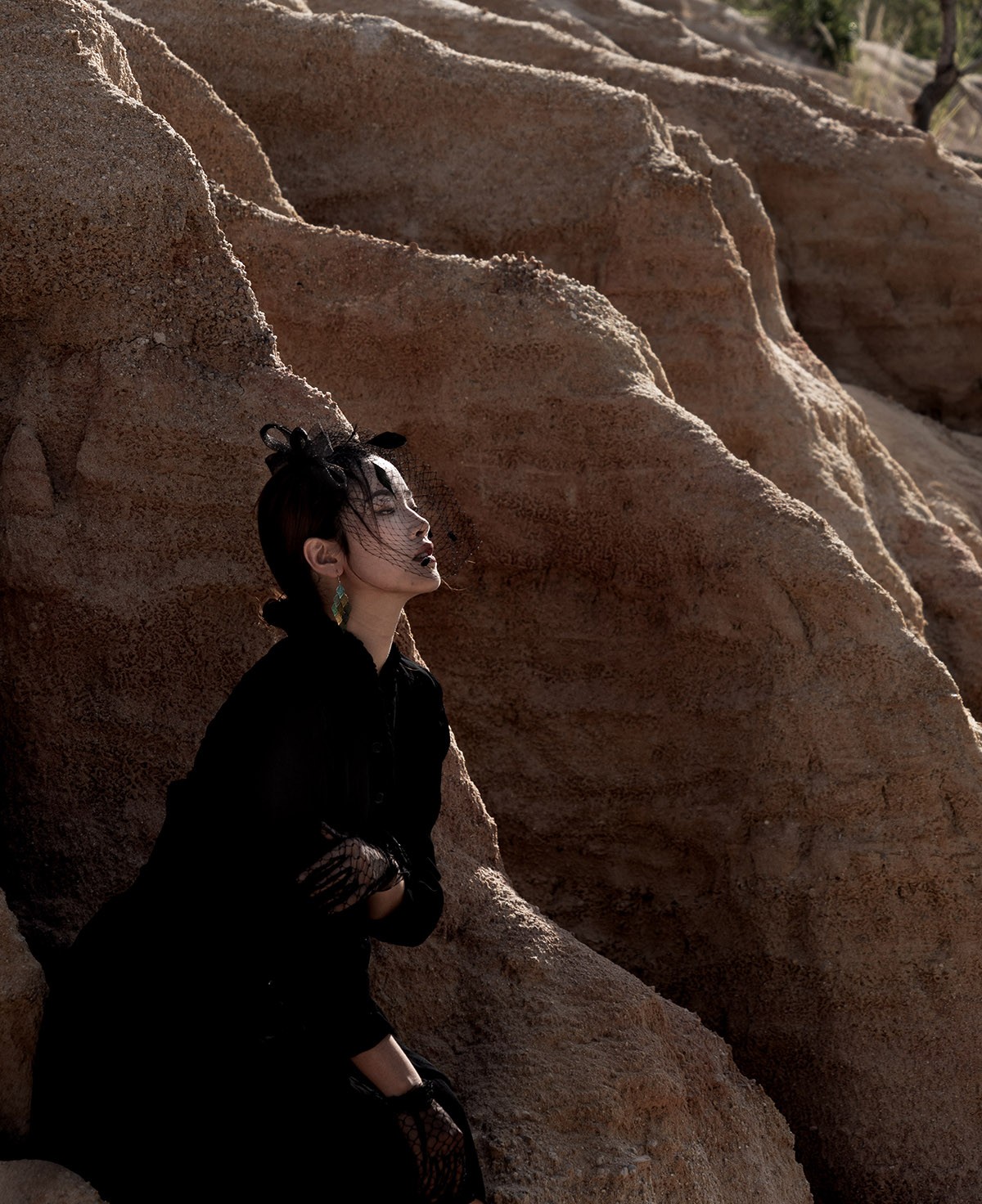 Photo: Pham Cong Quy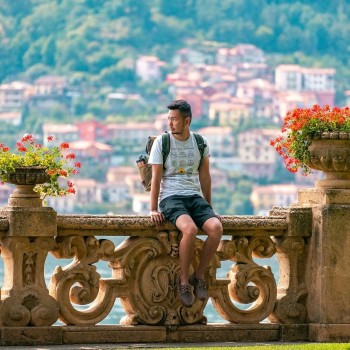 Travel
If you have the opportunity to visit Hoi An at the end of the year, these are some of the best recommendations for fun activities you can do from Peter R – a Thai travel blogger.