Golden shower trees in Gia Lai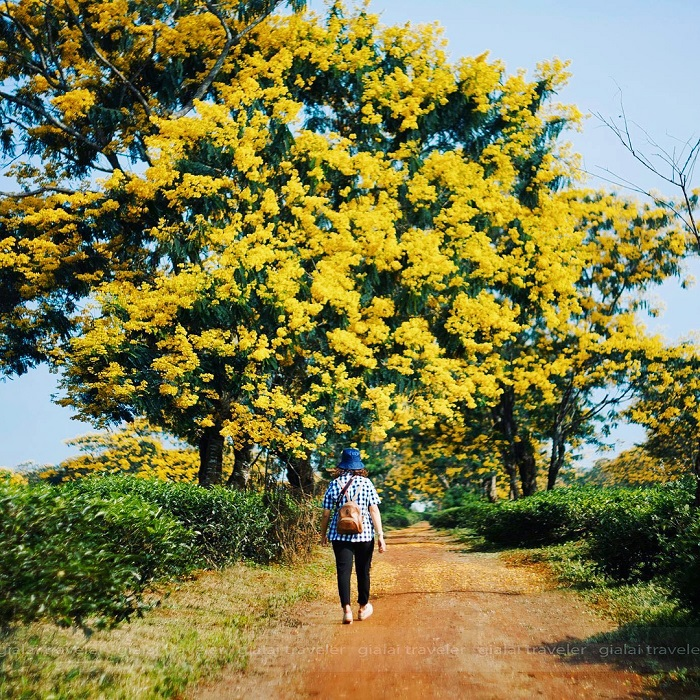 Photo: Gia Lai Newspaper/ via Du lich Viet Nam
From September to October annually, the influx of tourists flock to Gia Lai in Vietnam's Central Highland to admire the brilliantly yellow landscape of golden shower trees, according to Du lich Viet Nam (Vietnam Travel).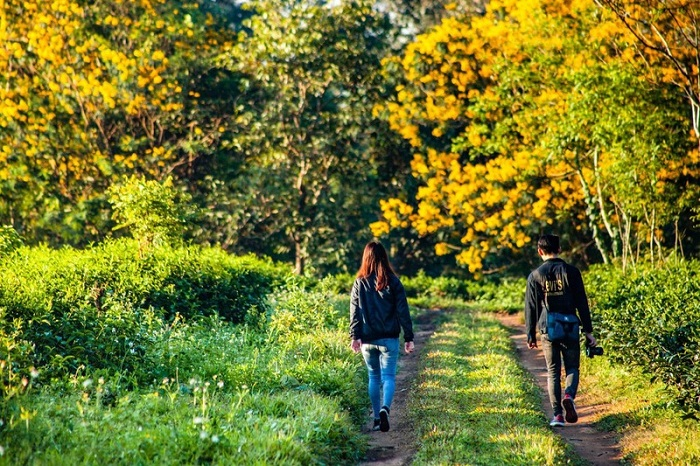 Photo: Chu The Dung/ via Du lich Viet Nam
Gia Lai in autumn boasts distinctive beauty spellbinding anyone stepping on here. Tourists will have the opportunity to leisurely stroll along the roads enveloped by golden shower trees and green tea hills as well as breathe in the serene atmosphere of the highlands.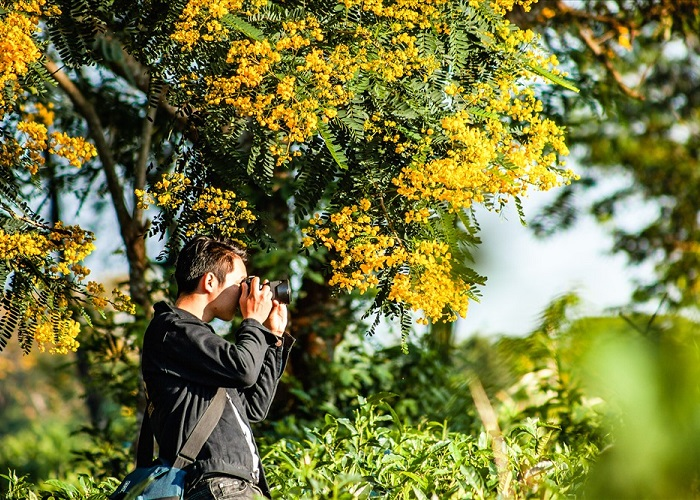 Photo: Lao Dong/ via Du lich Viet Nam
As the autumn begins to knock down, the golden shower trees come into full bloom. Gia Lai at that time is blanketed by the yellow hues creating a poetic and peaceful beauty that cannot be found any else.
The golden shower trees along with the green tea plantations adorn the already beauty of Gia Lai in autumn. The scenery even looks more charming from a bird-eye view resembling the landscape in Europe.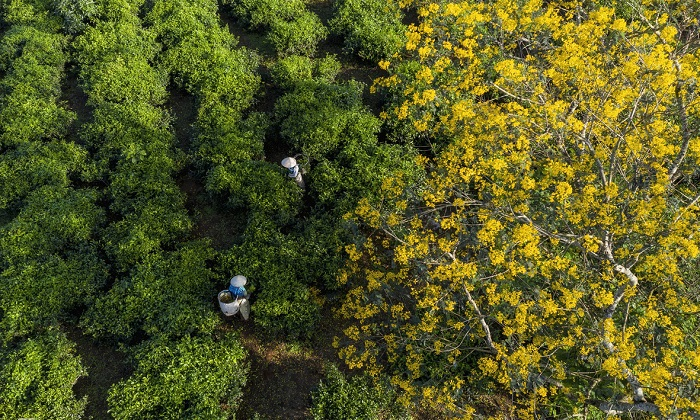 Photo: VNExpress/ via Du lich Viet Nam
Bau Can tea hill, about 25 km to the south of Pleiku city center is considered as the most perfect destination to admire the beauty of golden shower trees. It is noted that golden shower trees bloom most beautifully in the early morning. You can freely capture the best photos of golden shower trees at any corners.
Ripening persimmons in Da Lat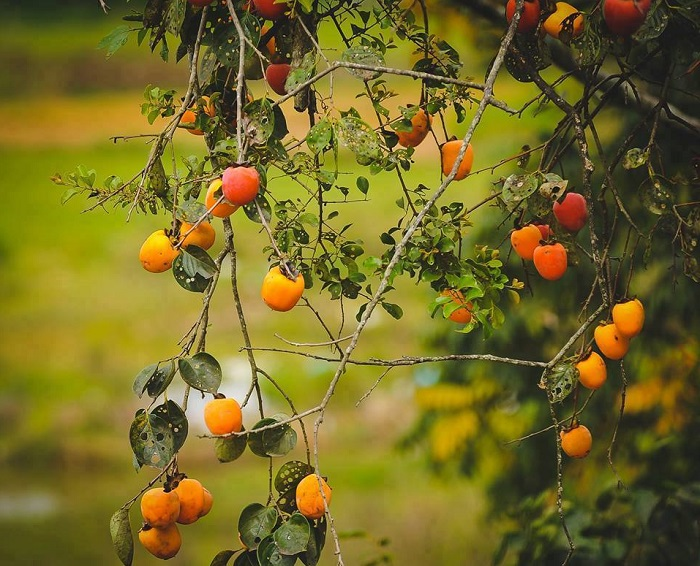 Photo: Dac san Da Lat/ via Du lich Viet Nam
The autumn is the best time for tourists to travel Da Lat City and contemplate the ripening fruit-laden persimmon gardens.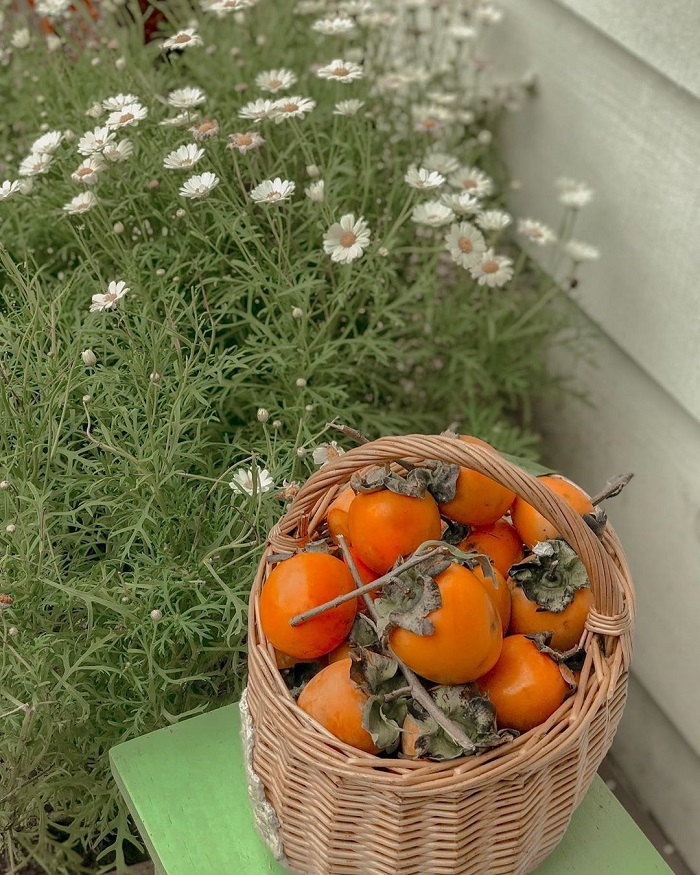 Photo: bchouu_/ via Du lich Viet Nam
Da Lat City these days is carpeted by the ripening persimmons. You can catch sight of the brilliantly yellow-orange color of this fruit everywhere.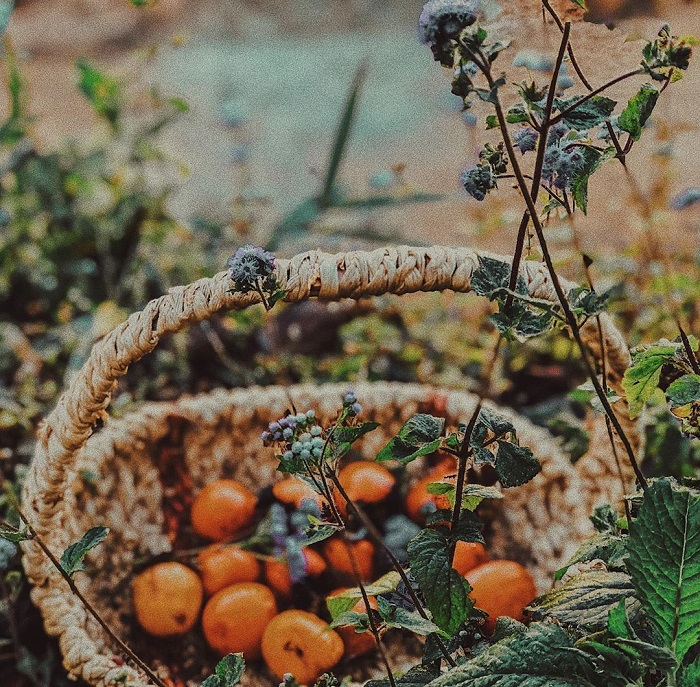 Photo: tir.minl/ via Du lich Viet Nam
Da Lat City in ripening persimmons boasts a romantic and peaceful beauty attracting many tourists to take photos and sample the fresh sweet persimmons picked right at the gardens. Persimmon is a gift and specialty of Da Lat in autumn.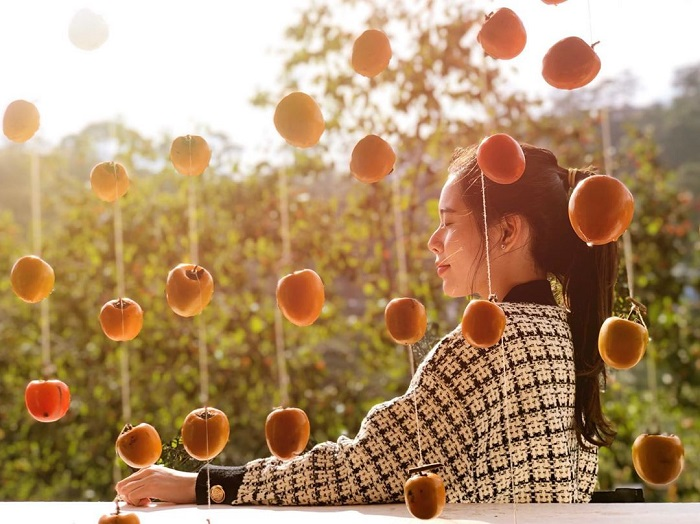 Photo: Vuonhongnhatom/ via Du lich Viet Nam
The gardens located on Khe Sanh Street belonging to the Mimosa Pass are the most preferred destinations to admire the ripening persimmons. In addition, the route from Xuan Truong, Trai Mat to Cau Dat Tea Hill also lies many persimmon gardens.
The ripening persimmons are reasonably priced. Tourists can buy them as gifts for relatives and friends.
Sunflower garden in Saigon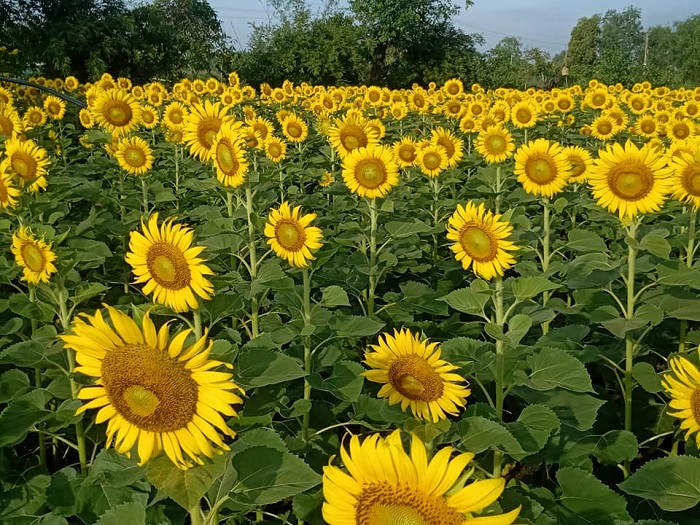 Photo: Thanh Sen/ via Du lich Viet Nam
Tam Da sunflower field is located in District 9, about 25 km from the city center. The field covers an area of 4 hectares. Every autumn, the whole region is covered by yellow hues of sunflowers creating a glorious beauty.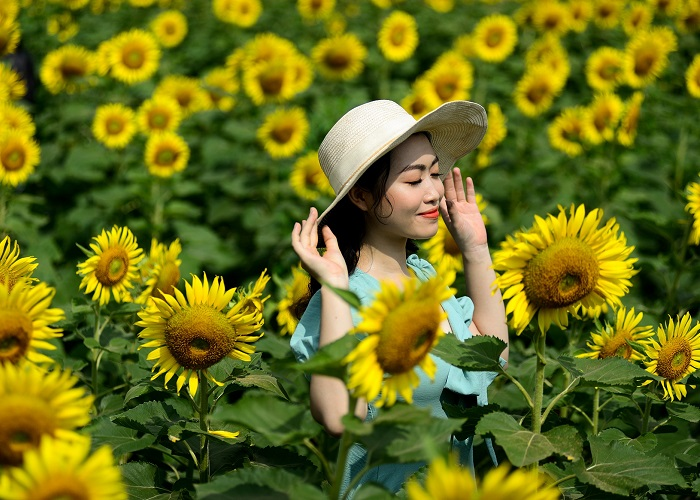 Photo: Viet Bao/ via Du lich Viet Nam
Sunflowers at Tam Da field are carefully looked after and neatly grown. The sunflower field has become a magnetic destination for tourists to take the best photos.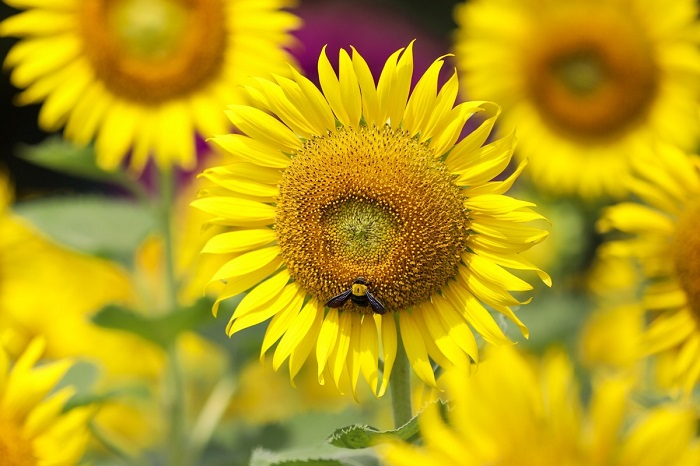 Photo: VnExpress/ via Du lich Viet Nam
According to the experience of some garden goers, the best time to take photos with sunflowers is from 6 - 9 am and from 15-17 pm as the sunshine is soft.
Besides sunflowers, Tam Da field also possesses lotus flowers and many other types of flowers that burst into full bloom. The entrance fee is 40,000 VND / person (US$1.8).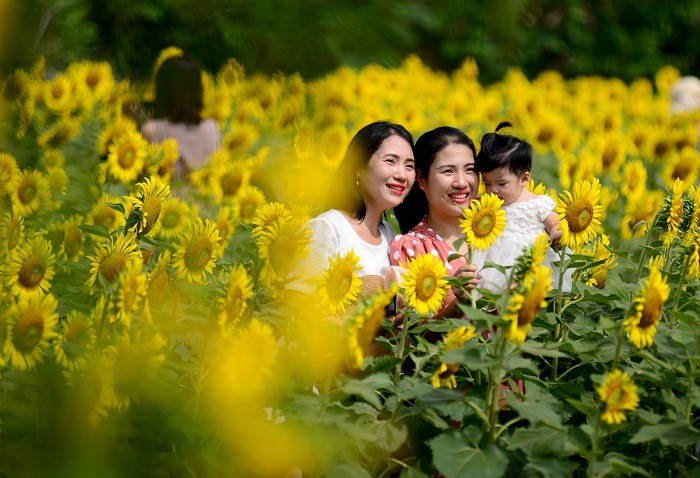 Photo: Viet Bao/ via Du lich Viet Nam
Those who cannot travel Gia Lai to admire golden shower trees or Da Lat to enjoy ripening persimmons, Tam Da sunflower field is an interesting alternative.
Malie Nguyen