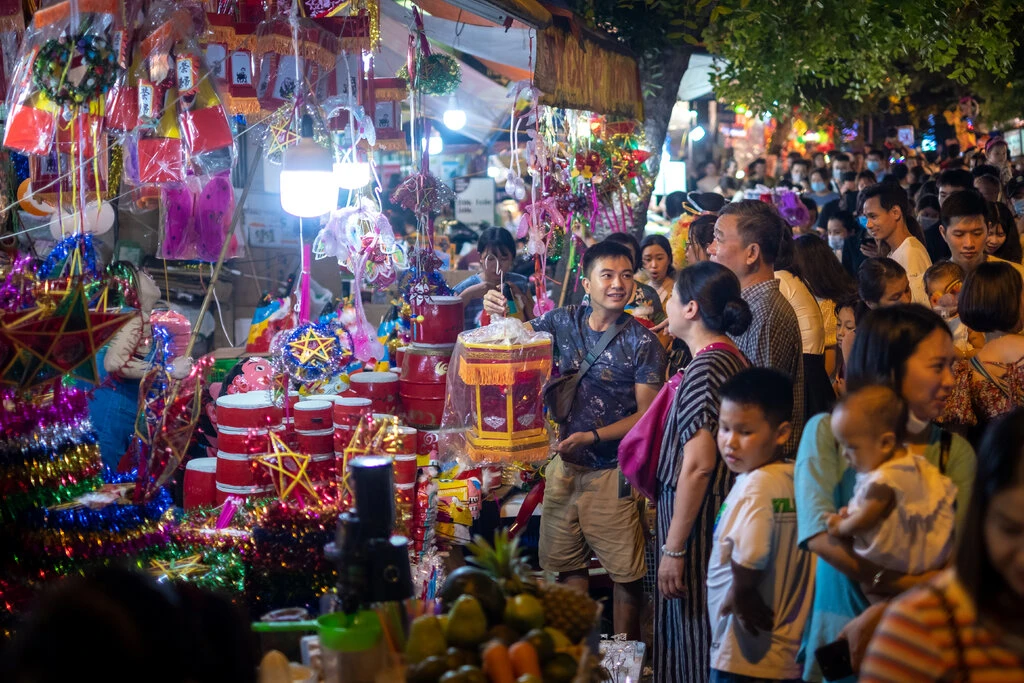 Hang Ma Street in Hanoi, last month. Linh Pham/Getty Images
The New York Times on October 13 published an article by Ruchir Sharma, the chief global strategist at Morgan Stanley Investment Management, saying Vietnam looks like a miracle from a bygone era, exporting its way to prosperity.
In the article, titled "Is Vietnam the Next 'Asian Miracle?", Sharma said within days of China's announcing the first case of COVID-19, Vietnam was mobilising to stop the spread of the coronavirus.
Using mass texts, TV ads, billboards, posters and loudspeakers, the government exhorted the nation's 100 million citizens to identify carriers and trace contacts, contacts of contacts, even contacts of contacts of contacts. Rapid isolation of outbreaks has kept Vietnam's death rate among the four lowest in the world — well under one death per million people, according to the article.
Containing the pandemic allowed Vietnam to quickly reopen businesses, and it is now expected to be the world's fastest growing economy this year. While many nations are suffering enormous economic contractions and running to the International Monetary Fund for financial rescues, Vietnam is growing at a 3 percent annual pace. Even more impressive, its growth is driven by a record trade surplus, despite the collapse in global trade, the author said.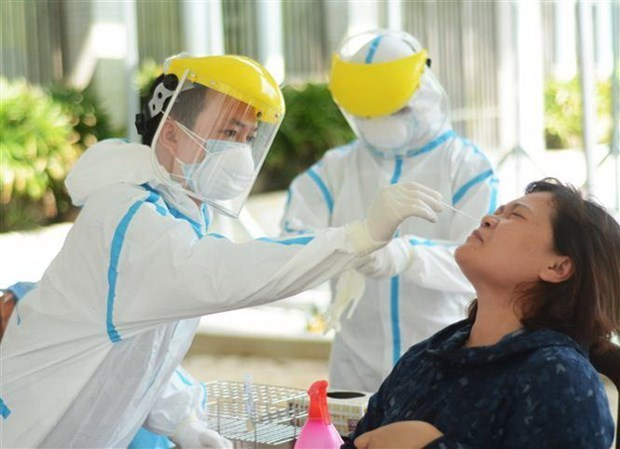 A health worker takes a swab for COVID-19 testing. Photo: VNA
The author noted during their boom years, the original Asian miracles — first Japan, then Taiwan and the Republic of Korea, and most recently China — produced annual export growth close to 20 percent, which were nearly double the average for low- or middle-income nations at the time. Vietnam has sustained a similar pace for three decades. Even as global trade slumped in the 2010s, Vietnam's exports grew 16 percent a year, by far the fastest rate in the world, and three times the emerging-world average.
He said Vietnam devotes its resources to its exports, building roads and ports to get goods overseas and building schools to educate workers. The government invests about 8 percent of GDP each year on new building projects, and now gets higher grades for the quality of its infrastructure than any nation at a similar stage of development.
It also steers foreigners' money in the same direction. Over the last five years, foreign direct investment has averaged more than 6 percent of GDP in Vietnam, the highest rate of any emerging country. Most of it goes to building manufacturing plants and related infrastructure, and most of it now comes from fellow Asian countries, including the Republic of Korea, Japan and China.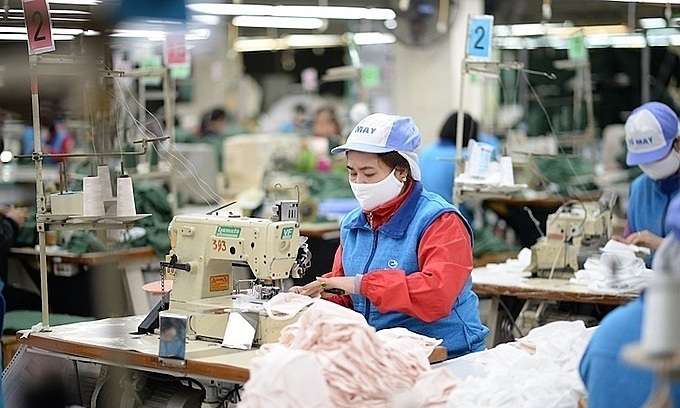 Employees at a textile factory in Hanoi. Photo: VnExpress
Sharma said Vietnam has become a favorite destination for export manufacturers. Average annual per capita income in Vietnam has quintupled since the late 1980s to nearly $3,000 per person, and the work force is unusually well educated for its income class. That skilled labor is helping Vietnam move "up the ladder," perhaps faster than any rival, to manufacture increasingly sophisticated goods. Tech surpassed clothing and textiles as Vietnam's leading export in 2015, and accounts for most of its record trade surplus this year.
He also highlighted that in a protectionist era, Vietnam is a trend-bending by signing more than a dozen free trade agreements, including a recent landmark deal with the European Union.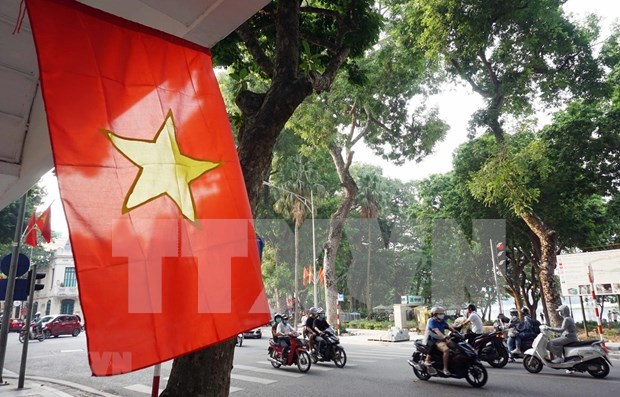 The author said Vietnam looks like a miracle from a bygone era, exporting its way to prosperity. Photo: VNA
Can Vietnam continue its success, despite potential obstacles such as shrinking populations, declining trade and an autocratic government's tenacious grip on power? Probably. While its own working age population growth is slowing, most Vietnamese still live in the countryside, so the economy can continue to grow by shifting workers from rural areas to urban factory jobs. Over the last five years, no large country has increased its share of global exports more than Vietnam has.
The author concluded the article by saying: "Vietnam looks like a miracle from a bygone era, exporting its way to prosperity."/.
Rosy Huong