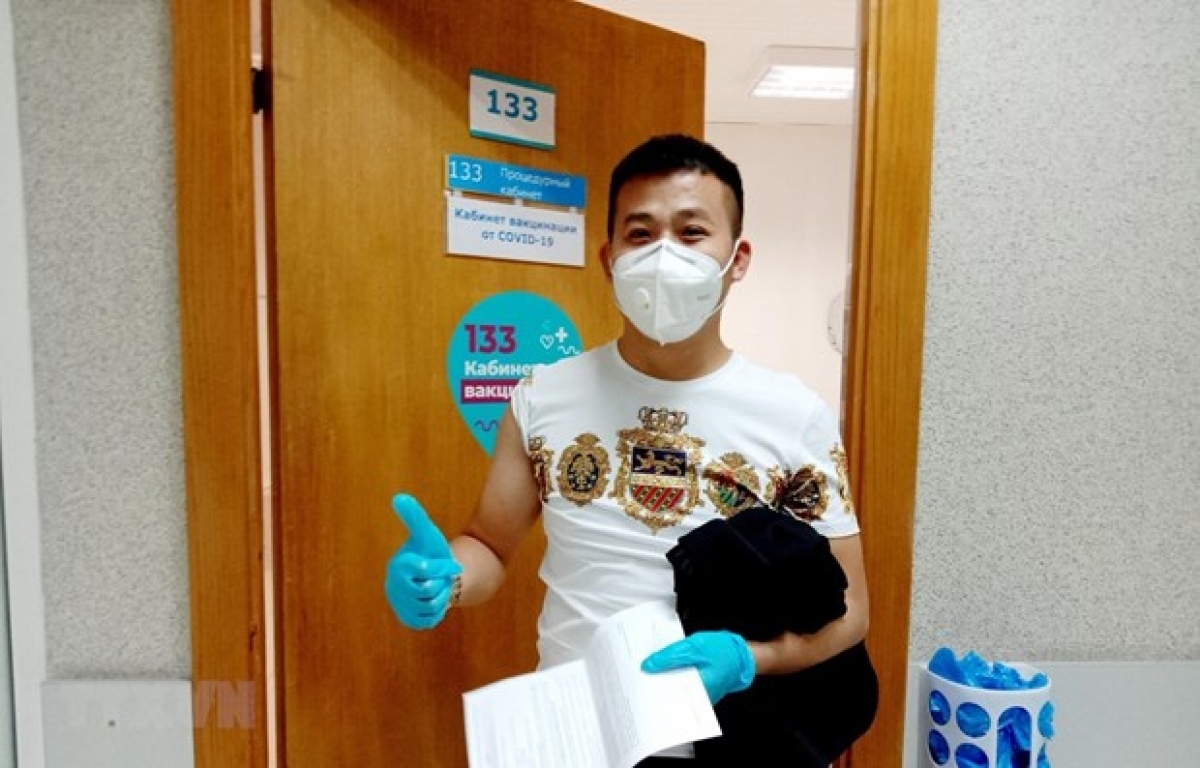 Ho Anh Tuan, who has worked in Russia for ten years, is one of the first Vietnamese people registering to join the programme. Photo: VNA
According to VNA, 11 Vietnamese citizens working in Moscow, have volunteered to join a Sputnik V vaccine programme to prevent the COVID-19 pandemic.
Ho Anh Tuan, who has worked in Russia for ten years, is one of the first Vietnamese people registering to join the programme.
Before getting vaccinated, volunteers undergo blood, urine and nasopharyngeal fluid tests in line with medical regulations of the country, Tuan said. Of the nearly 20 Vietnamese registering for testing, 11 were eligible and have been vaccinated with the Sputnik V vaccine against COVID-19.
Tuan said that after the vaccination, his health was stable.
Doctor Angela Viktorovna who supported the Vietnamese volunteers said all of the people who have been tested have stable health, some have had initial reactions to the vaccine such as sneezing and low-grade fever.
They will be monitored and examined for health within 180 days of vaccination, she said.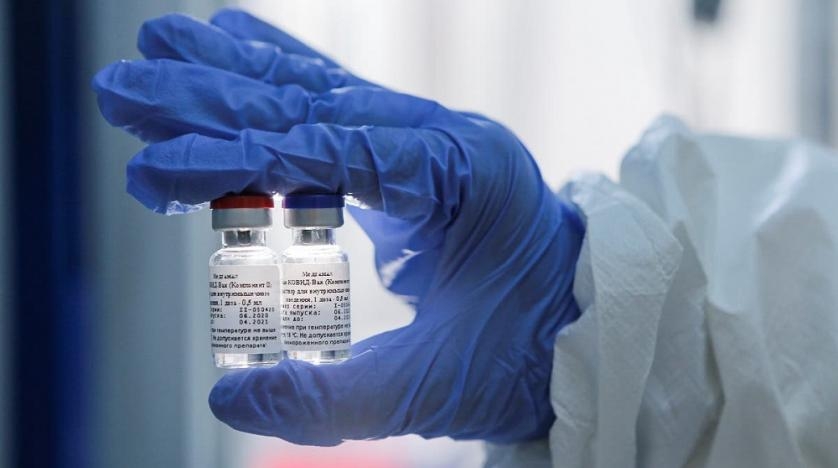 A handout photo shows an employee demonstrating vials with 'Gam-COVID-Vac' vaccine developed by the Gamaleya Institute, Moscow, Russia August 7, 2020. Handout via Reuters
The vaccination programme for economic purposes, launched by the Moscow authority in early September at nearly 20 medical facilities, is considered one of the measures to help local authorities quickly curb the spread of COVID-19. It is part of the large-scale trial study of Sputnik V vaccine in Russia after the vaccine was licensed in August.
As of October 10, Russia had recorded 13,592 more COVID-19 cases nationwide, including 4,395 in Moscow. The country's total of infections exceeded 1.3 million, with 22,000 fatalities.
Russia registered the world's first coronavirus vaccine, named Sputnik V and developed by the Gamaleya National Research Centre of Epidemiology and Microbiology, on August 11.
The vaccine was registered after two successful phases of testing proved that it was capable of building immunity against the virus in all of the volunteers involved in the tests.
Currently, Russia is carrying out post-registration clinical trials of the vaccine, involving more than 42,000 people in Russia and across the globe.
The CEO of the Russian Direct Investment Fund, Kirill Dmitriev, previously revealed that the fund had received requests from 27 countries for the Sputnik V vaccine.
Human trials of Russia's COVID-19 vaccine will be held in the United Arab Emirates, the second country after Belarus to take part in the program of which results are expected before the end of November, Russia's sovereign wealth fund, responsible for marketing the vaccine abroad, said in a statement.
The trial in the UAE has received regulatory approval from the Gulf state's health ministry, and the process will be supported by local laboratory provider PureHealth./.
Hannah Nguyen