COVID-19 Updates (October 14): VN prepares to deal with worst COVID-19 possibility in winter
In the current period, it is necessary to set up plans to deal with even the worst situation of COVID-19 in the coming winter-spring season, Acting Minister of Health Nguyen Thanh Long said.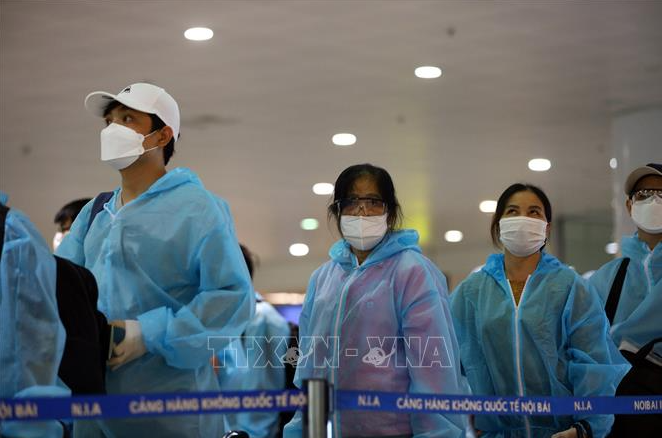 Vietnam passed another 12 hours without recording any new COVID-19 cases. (Photo: VNA)
Vietnam passed another 12 hours without recording any new COVID-19 cases
The 6 am news of the National Steering Committee for COVID-19 Prevention and Control said that Vietnam has reached day 42 that no community infection has been recorded, while three more COVID-19 cases, all imported, are found between 6 am and 6 pm on October 13, raising the national tally to 1,107.
Currently, the country has cured 1026 cases. Among patients under treatment, 8 patients were tested negative with coronavirus for the first time, 2 for the second time, and 14 for the third time. Death toll remains at 35. There are 12,484 people having close contact with confirmed cases or coming from pandemic-hit areas under quarantine at present.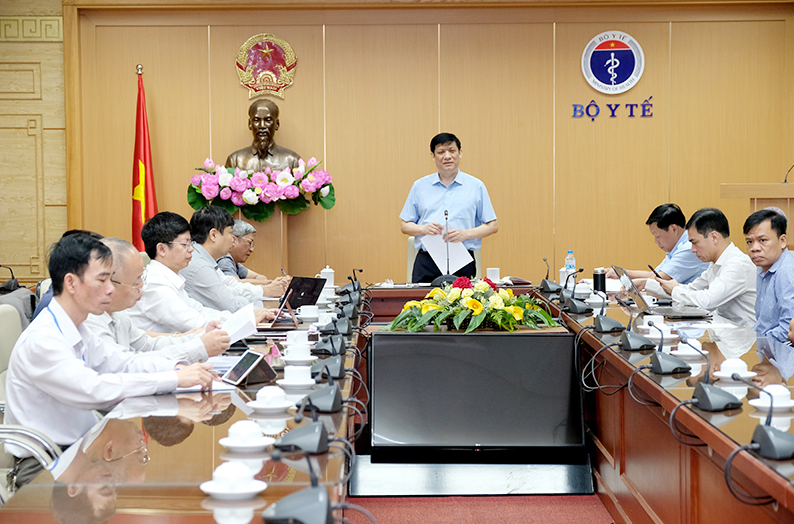 Acting Health Minister Nguyen Thanh Long in the Oct 13 meeting. (Photo: MOH)
Vietnam prepares to deal with the worst COVID-19 possibility in winter
The health sector must always be prepared to fight the COVID-19 pandemic as many forecasts said the pandemic could last until the end of next year, acting Health Minister Nguyen Thanh Long said on October 13, Ministry of Health cited.
"Now is an important time for us to put in place necessary measures to fight the pandemic in winter," he said, urging all localities to review their anti-pandemic scenarios.
Long again stressed the five principles in fighting COVID-19, which are preventing infection, detecting infected cases, quarantining suspected and confirmed infection cases, treating COVID-19 cases, and isolating and stamping out outbreaks. He added that the most important thing now is to prevent the epidemic from entering Vietnam, and next is to detect infections, especially in the context of Vietnam still receiving foreign experts and repatriating citizens from abroad.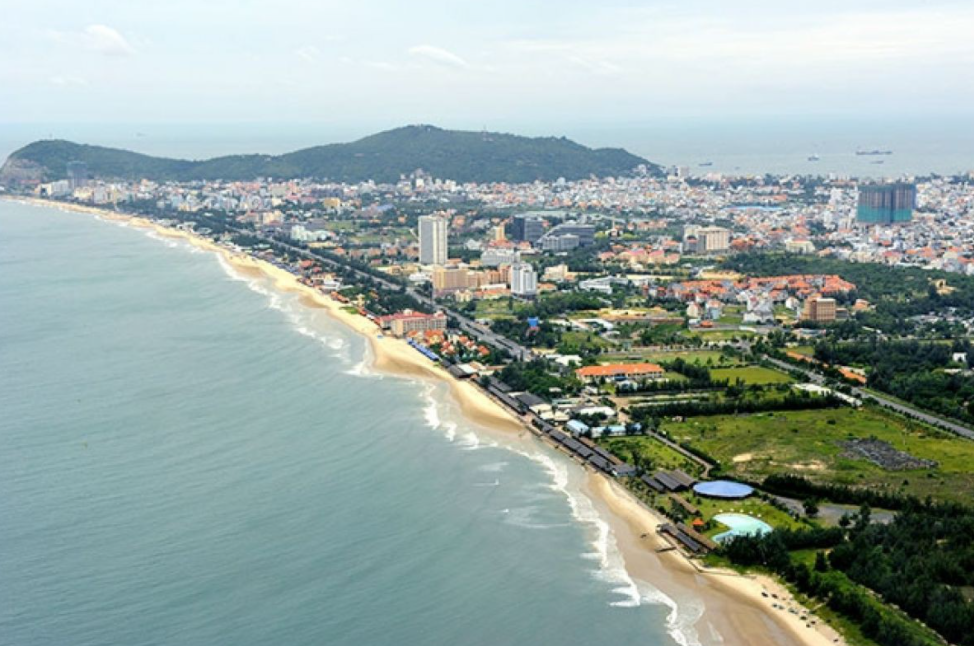 Southeastern provinces to ensure safe tourism for travelers. (Photo: CafeF)
Southeastern provinces to ensure safe tourism for travelers
In order to ensure safety for tourists after COVID-19 outbreaks in the countries, provinces in the southeast region have agreed to participate in a tourism stimulus program that will help reduce locals' anxiety when traveling, Vietnam Plus cited.
The new program on safe tourism and demand stimulus in Ho Chi Minh City and neighboring provinces such as Ba Ria-Vung Tau, Binh Duong, Binh Phuoc, Binh Thuan, Dong Nai, and Tay Ninh is called "7 localities - safe and interesting tourism".
When the second COVID-19 outbreak occurred in August, the provincial authorities carried out necessary measures in an effort to prevent community transmission, Hang said.
During this second tourism stimulus, 100 percent of tourism establishments in the province have planned promotions, up to 30 percent discount for three-to-five-star hotels, and 20 percent for one-to-two-star hotels. Fees to enter popular attractions will be decreased from 10 to 30 percent as well.