Experts' Perspective: Why Is Vietnam Favored By International Investors?
In the preview of an upcoming book titled "Time Traveling Economist", author Charlie Robertson, the global chief economist of Renaissance Capital, has explained why Vietnam escaped from poverty to become a middle-income country and move towards the prosperity enjoyed by developed markets.
In the one-page preview of his forthcoming book, the Time Travelling Economist, Charlie Robertson explains why Vietnam ticks every box required to escape poverty, reach middle-income status, and converge towards developed market wealth levels.
Why is Vietnam so favored by global investors, that it accounts for 25 percent of all the global money invested in Frontier equities when Vietnam is just one (5 percent) out of 22 countries in the MSCI Frontier index?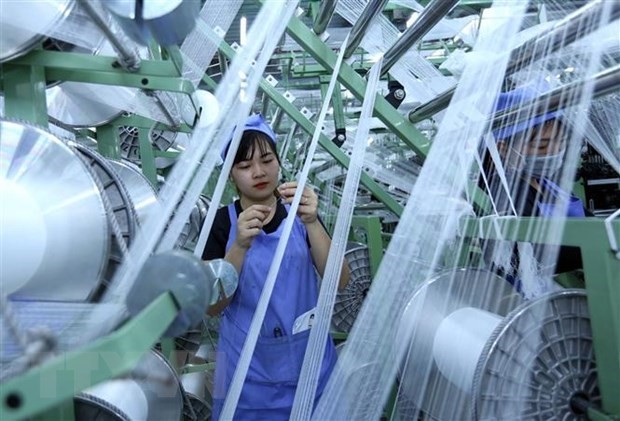 The knitted fabric factory of the Best Pacific Vietnam Co. Ltd, invested by Hong Kong (China), in the Vietnam-Singapore Industrial Park in Hai Duong province (Photo: VNA)
Firstly, Vietnam truly values education. The vast majority of people do in every country, but Vietnam had already achieved over 80 percent adult literacy in the 1980s, ahead of China in the 1990s and India in the 2010s.
Any country needs 70-80 percent to industrialize and Vietnam is decades ahead of not just mainstream emerging markets, but also Frontier markets like Nigeria or Pakistan where the number is still around 60 percent.
Moreover, the country's leadership – perhaps inspired by communist roots that have always prioritized education – has encouraged a strong focus on education at secondary school and university level too.
Vietnam's economic potentials
Nearly a decade ago, Vietnam already had 125,000 students at universities abroad, with the 8th largest national representation of any country at US universities. The vast majority bring home these hard-earned skills, according to Vietnamplus.
Industrialization does not just require a population that can read and write. It's vital that factories have power too. Here again, Vietnam is way ahead of so many peers.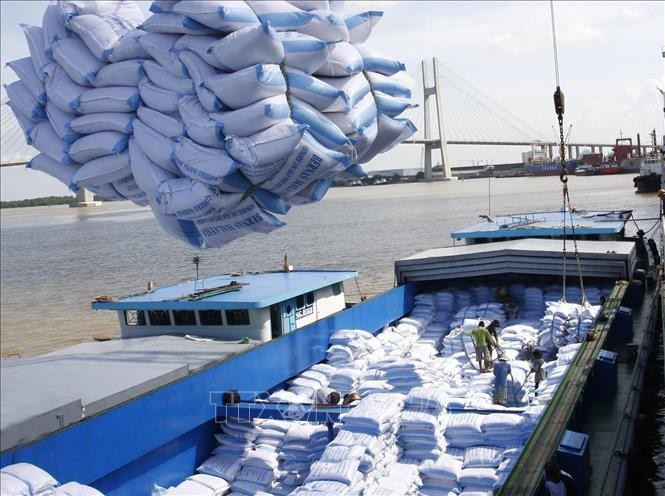 Photo: VNA
The latest data for 2018 shows per capita electricity consumption was above Mexico or Egypt, and more than double that of India or Indonesia. It is estimated that countries need 300-500 kwh per capita of electricity to industrialize. Vietnam had soared past that level in 2005, nearly a generation ago.
According to Robertson, the third key element in economic success is reaping the benefits of the demographic dividend. When a country's fertility rate drops below three children per woman, parents stop spending all their money on feeding their children and start saving money to invest in their children. Bank deposits begin to boom, and with that comes a bank lending boom.
The third key element in terms of economic success is reaping the benefits of the demographic dividend. When a country's fertility rate drops below three children per woman, parents stop spending all of their money on feeding their children and start saving money to invest back in their children's future. Bank deposits begin to boom, followed by a bank lending boom, and occasionally a short-lived bust.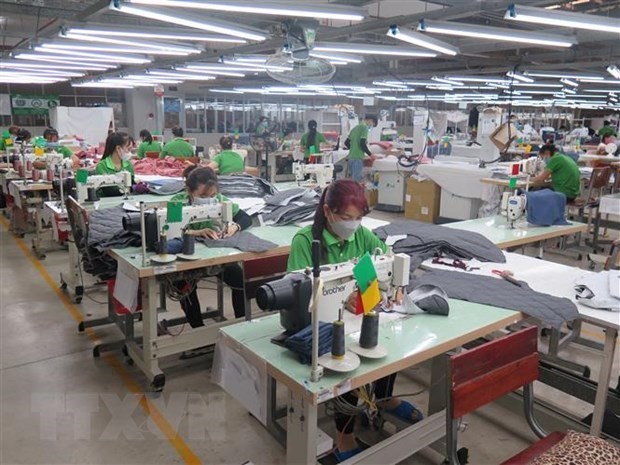 Vietnam is expected to double its economic size by 2030. (Photo: VNA)
While countries boasting a high fertility rate have small banking sectors, typically making up around 20% of GDP, and a high double-digit cost of borrowing, Vietnam with a fertility rate of two children per woman has deposits above 100% of GDP and low-interest rates.
This, therefore, helps to explain how the nation could afford to build the electricity network that it has, according to VOV.
Simultaneously, the adult share of the population remains high, with cheap financing being used to create infrastructure and investment within the private sector to support job creation.
The country is therefore experiencing the sweet spot of this demographic dividend and will do so for many years to come, even as countries such as the Republic of Korea (RoK) begin to age dramatically by 2030.
Photo: HSBC
Furthermore, the nation now exports far more per capita than China. In 2021 the country had the world's third-largest trade surplus with the US, ahead of Germany and Japan, and only behind China and Mexico.
Vietnam was one of Asia's top-performing economies in 2020 and among the few countries that managed to record growth last year as authorities globally scrambled in their battle against the coronavirus pandemic. It saw 2.9% growth in 2020, narrowly edged out by the Taiwanese economy's 2.98% growth.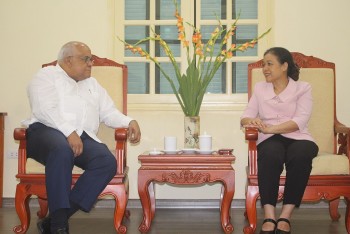 Friendship
Ambassador Nguyen Phuong Nga - President of the Vietnam Union of Friendship Organizations had a meeting and worked with Cuban Ambassador Extraordinary and Plenipotentiary to Vietnam Orlando Nicolas Hernandez Guillen. The two Ambassadors agreed to work closely in organizing solidarity and friendship activities.