Experts: Useful Trekking Tips For Beginners You Should Know
Trekking is one of the best activities for adventurous people who want a little bit of challenge. But it is also important to know the basic steps and simple guide that can help you trekk easier in your beginner phase.
Many charities are offering trekking challenges, so it's no surprise that trekking is increasingly popular. Trekking - or long-distance hiking - consists of walking for several days or several weeks and being entirely or partially self-sufficient. Originally, the sport was mainly practiced in mountains, often infamously inaccessible locations; however, today the term extends to other types of terrain and itineraries for all levels.
The spirit of trekking is all about setting up your bivouac at dusk, taking the time to look at the stars, and discovering new landscapes every day. You decide on the setting: the vastness of the desert, the town or countryside, the beauty of the mountains, etc.
What is the difference between "trekking" and "hiking"?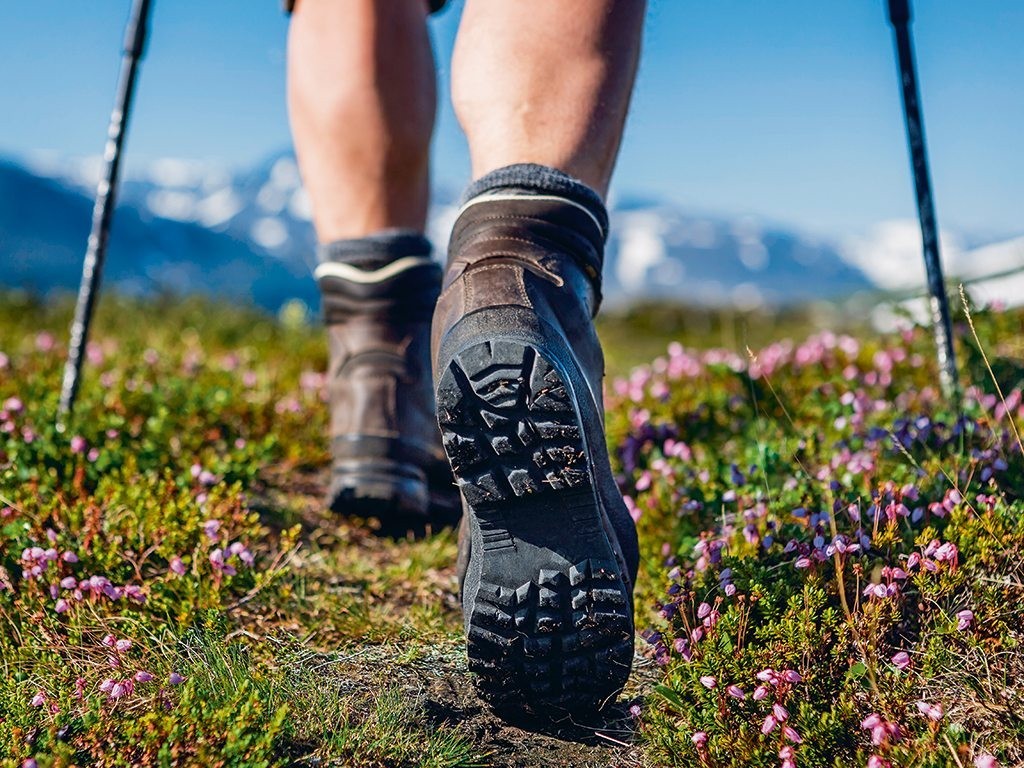 Photo: Shutterstock
- The duration: hikes are normally completed in one day while treks can take several days or even several weeks.
- The route: hikers follow a loop: they set off from their base camp and return there in the evening to sleep. Trekkers take a bivouac with them and every evening get to enjoy new surroundings.
- The terrain: trekkers sometimes venture off marked hiking trails but, only if local regulations allow them to do so, and always adopt an environmentally responsible approach.
- The equipment: as the trekker needs to be entirely or partially self-sufficient, and is away for several days at a time, his backpack contains "his entire home", whereas the hiker only needs to carry the essentials for the day. A trekker's lifeline is his equipment: which means it needs to be reliable and hard-wearing!
1. Start Your Trekking Training Early
Photo: ELLE
Even if your planned trekking trip is 12 months away, it's never too early to get started on your trek conditioning program. Look to build your strength and fitness gradually, giving your body time to adapt to the new demands that you are placing on it. That way you can enjoy your trek training and avoid risking injury by trying to do too much too soon.
Do some really long walks. You should start with small-ish distances and work up to the length you'll be trekking on your trip. When you start your training, leave a day in between each walk to let your body recover. But as your body gets fitter, try to do back-to-back sessions each day – it'll help build your stamina for the relentless nature of a ten-day trek, where you won't have the luxury of rest days. Ideally, you want to be able to walk 4-6 hours – comfortably – before you leave.
As well as doing long walks, you should also work some leg-based cardio into your daily routine. Cycling is awesome for building up muscle in your legs, but soccer, football, squash, and swimming are all great too. If you're more into gym workouts, mix up your spin classes or cycling bursts with squats and lunges (the more weight, the better).
2. Choose The Correct Footwear For Your Trek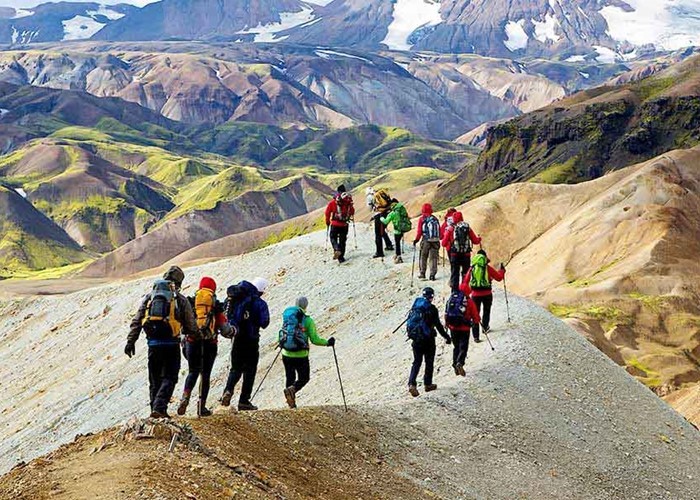 Photo: Adventures
You need to wear sturdy shoes, and they should provide your foot with support and protection from rocks, as well as give you traction on dry and wet surfaces.
Available options are backpacking boots, hiking shoes, trail running shoes, and sandals.
If you're going for multi-day hiking, hiking boots are the way to go. They give your feet more support, protection, and traction on any kind of terrain and weather condition.
Meanwhile, hiking shoes or trail running shoes are great for short hiking trips. They are lighter and less bulky than hiking boots and allow a good grip and enough support for your feet.
If you're taking a hiking trip in summer, you can opt for hiking sandals. It's perfect for tropical climates and easy trails with a few river crossings as it allows your feet to breathe.
In choosing what socks to wear, you also need to consider the weather, the environment, and what type of shoes you will wear.
If you're hiking in winter, pick thick woolen socks to keep your feet warm and provide enough cushioning, while lightweight socks are for lightweight hiking shoes.
Meanwhile, opt for tall socks if you're hiking through grass, tall plants, bushy areas, etc.
3. Always Trek with Two Trekking Poles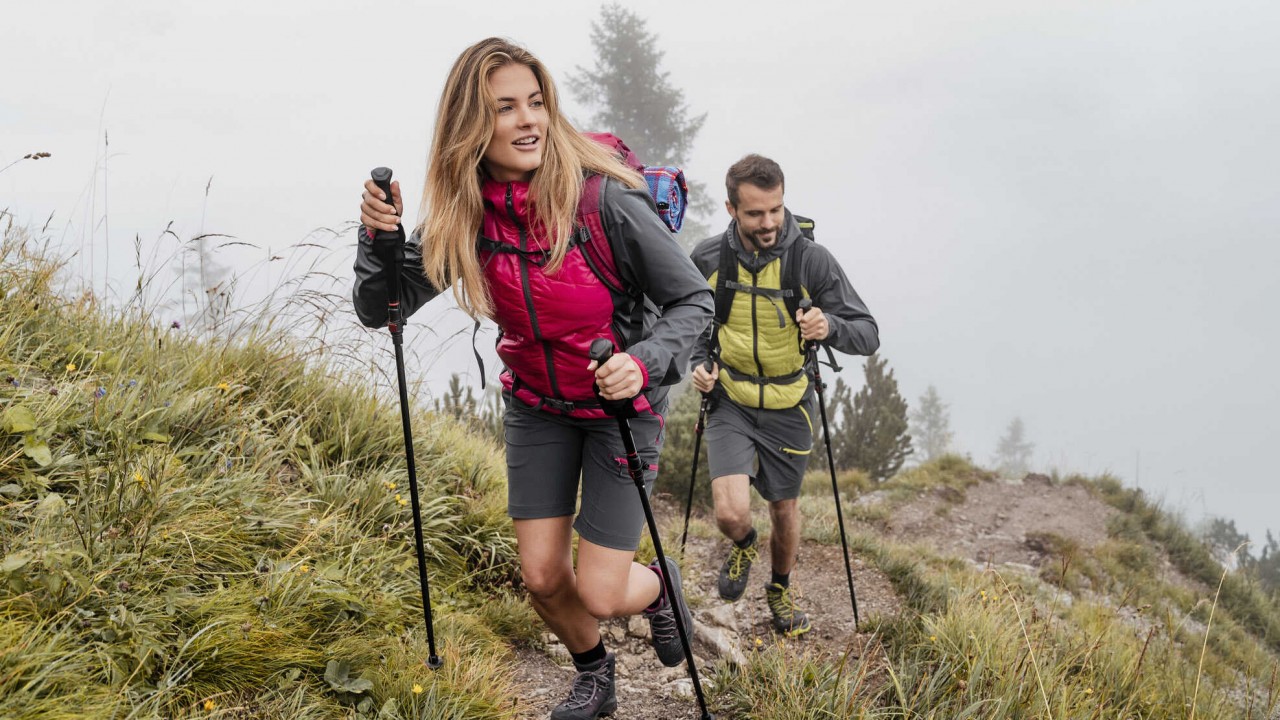 Photo: Shutterstock
Trekking poles are pretty obviously used to assist while hiking, walking, or even running. They help with balance when wading through streams, reduce pressure on the knees when carrying a heavy pack, or just increase the support you give to your legs while moving.
But beyond that very obvious function, trekking poles are an amazingly versatile item that is worth carrying, even if you are not always using them for movement. In some cases carrying two poles is needed, but at times, just having a single hiking pole strapped to your backpack can be an excellent tool.
Walking poles make a big difference to your trek. Lightweight and telescopic, they ease the load on knees and thighs on descents and give you 'two extra legs' on steep climbs. They can also be used to help clear vegetation and have numerous uses on a campsite. Definitely one to try.
4. Practice Using Your Backpack
It's likely that you'll be carrying items such as food, drink, spare clothing, and possibly more, so your choice of backpack is important. Look for models with adjustable chest and waist straps so that you can position it correctly on your back and also with external compression straps so that the load doesn't shift. More specialist types have removable bladders for liquid consumption on the go, but remember that water and washing facilities may be limited, so sterilization may be difficult. Practice using your backpack (loaded) as part of your training so that you are used to the weight and position.
5. Hydrate Yourself Frequently When Walking
Whether you are in a hot climate or not, your fluid requirements will increase significantly when trekking. Losses of breath and from sweating will serve to reduce your blood volume, resulting in your heart having to work much harder. By the time you feel thirsty you will already be dehydrated so try and drink small, frequent quantities of water throughout the day. Carry out the urine test to monitor your hydration: a pale straw color indicates that you are well hydrated, anything darker means that you need to drink more.
6. Use Micro-Steps While Climbing Uphill
Photo: MAYA MAYA
Use micro-steps for uphill climbs. It is a deliberate step so it takes time to get the hang of it. Once you do, then you will never tire on an uphill climb.
How do you do it? When you put one foot in front of the other, keep only a 2-inch gap between the heel of the front leg and the toe of the back. When the back leg has to move forward, repeat the step. Keep a distance of only 2 inches between the heel of the front leg and the toe of the back.
As you repeat this step, ensure you do not allow your breathing to rise above 'slightly more than normal'. If you notice your breathing picking up, reduce the pace of your micro-step even further.
With micro-steps you can do an entire pass crossing without stopping once. Surprisingly, this slow micro-step is incredibly fast. That's because your fellow trek mates always stop to take a breather and you don't. Soon you have long passed them.
Micro-step is not easy. Your natural instinct will make you take longer strides. But if you master micro-steps you can take on any big, long uphill climb effortlessly.
7. Fuel Your Trekking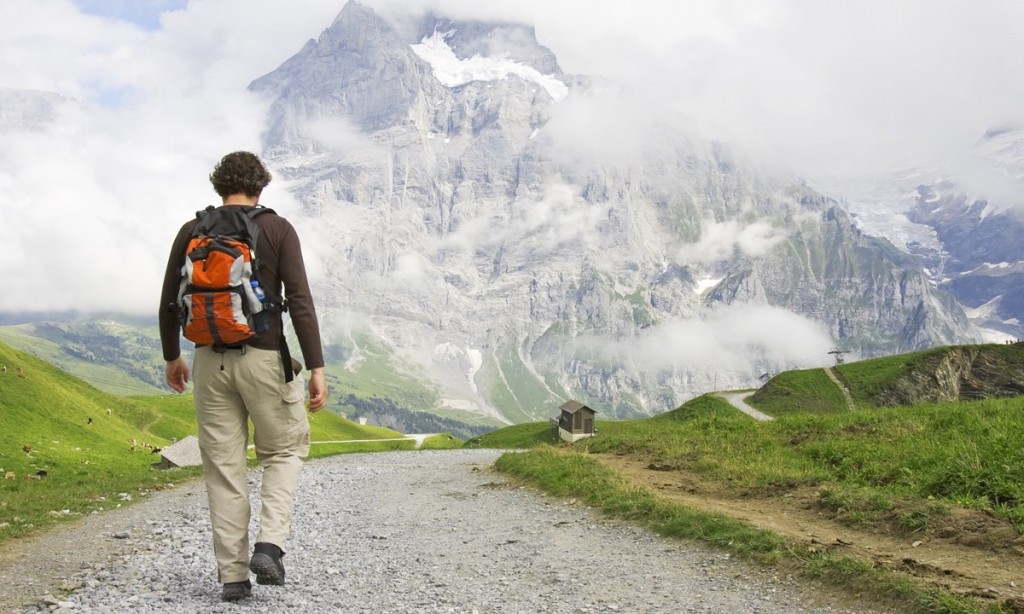 Photo: Gody
Similarly to hydration, your energy requirements will increase whilst you are trekking. Aim to eat small, frequent meals and snacks on the go to maintain energy levels. Depending on the part of the world, your favorite snack-type foods may not be plentiful, but the fruit is frequently available which is easy to eat on the move and excellent for an energy boost. During your training, experiment with eating 'on the go', so that you get used to the feeling of food in your stomach when you are trekking.