About 40km from Hanoi center lies the 500-year-old village which is famous for its ancient villas built in a mixed Vietnamese - French architecture style in the early twentieth century.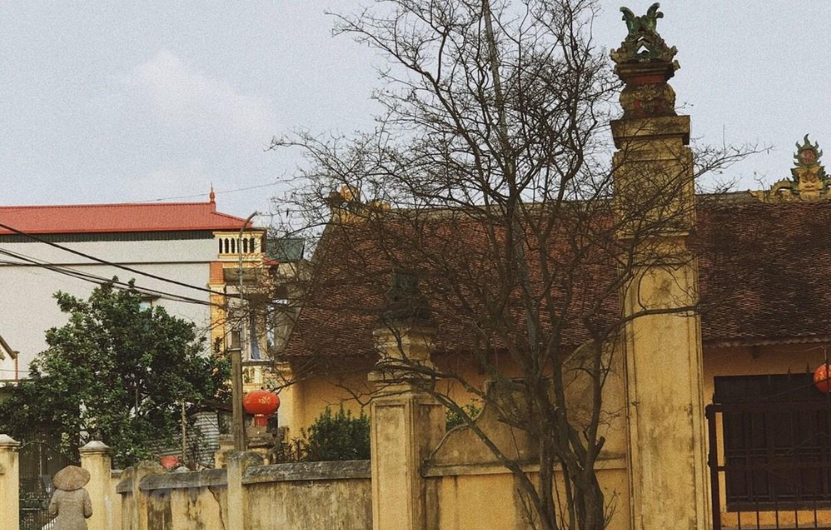 Houses in Cuu Village was designed in a mixed Vietnamese - French architecture style, bringing both magnificence and rusticity, both urban glamour and rural peace (Photo: Vietnam+)

Cuu village (Van Tu commune, Phu Xuyen district) is sometimes called "the Western village" because of its unique and outstanding architecture, comparing to other typical Vietnam's northern old villages.
In the period from 1920 to 1945, dozens of Cuu Village "villas" were built with arch-shaped architecture, flowing roofs, ironwood,... The small details in those houses were often intricately carved with flowers, cranes, and phoenixes.
Though underwent numerous ups and downs, Cuu Village's houses still retain the ancient and luxurious features hidden behind the yin and yang tile roofs, combined with carvings and intricate arches.
Nowadays, Cuu locals mostly engage in farming and continue living in an old village that was soon forgotten over the years.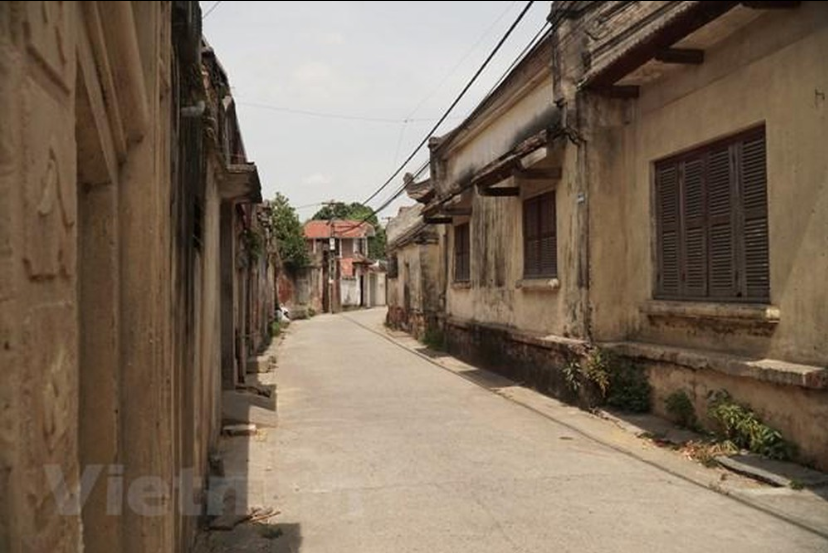 Cuu Village is often called "The Western village of Hanoi" though it owns a purely Oriental architecture style (Photo: Vietnam+)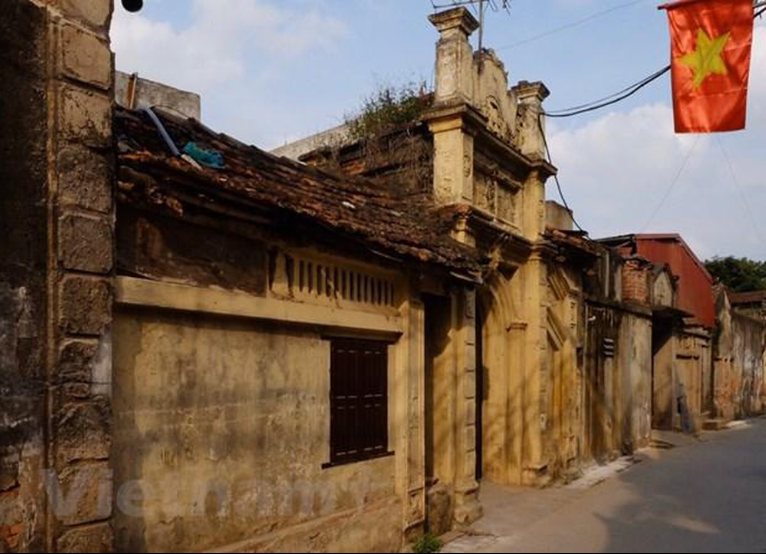 Sunshine highlights the unicity of Cuu village (Photo: Vietnam+)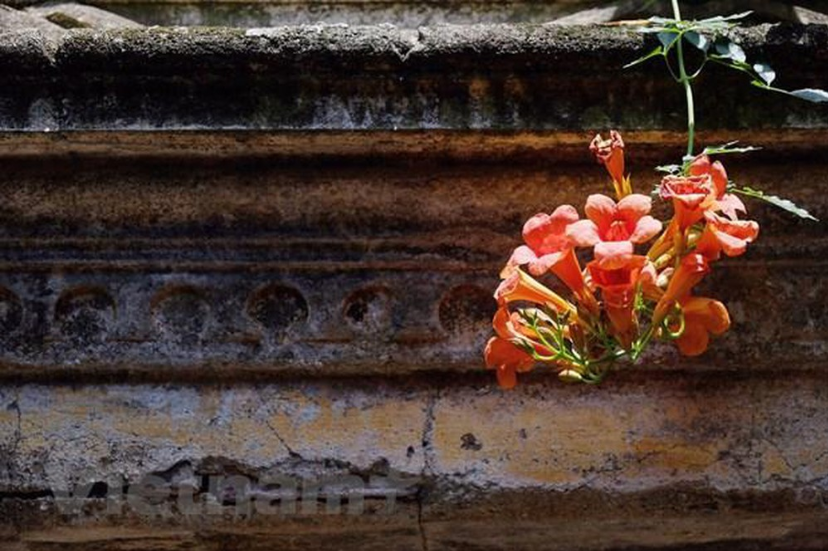 Cuu Village looks taciturn in a sunny afternoon (Photo: Vietnam+)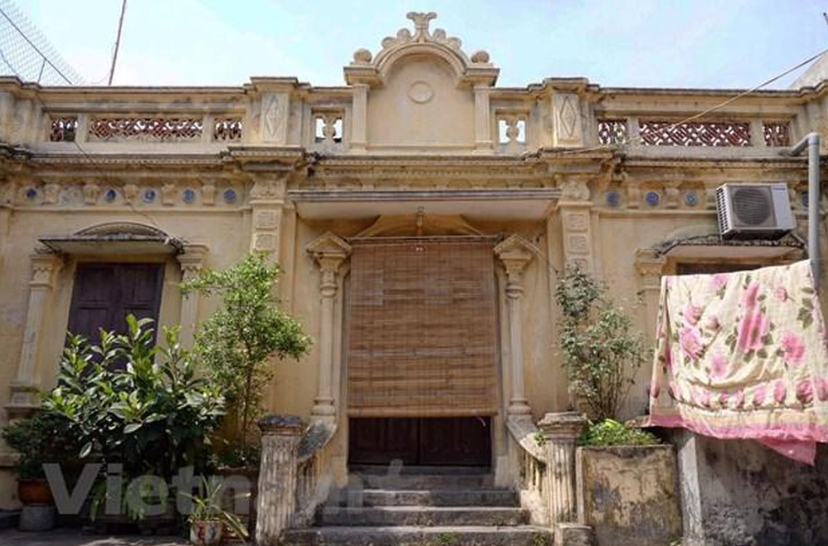 Through ups and downs, this house still retains nostalgia features (Photo: Vietnam+)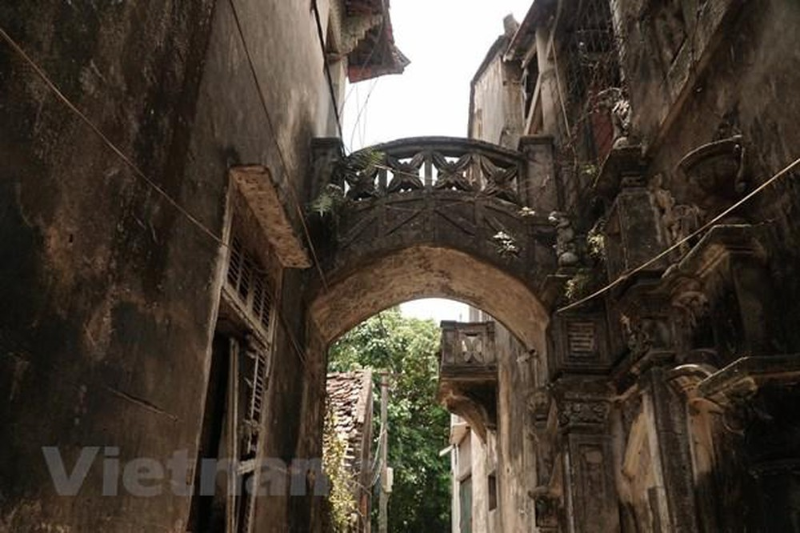 A small gate spans two houses of the same owner. Typical Northern villages are not familiar with balconies of this kind (Photo: Vietnam+)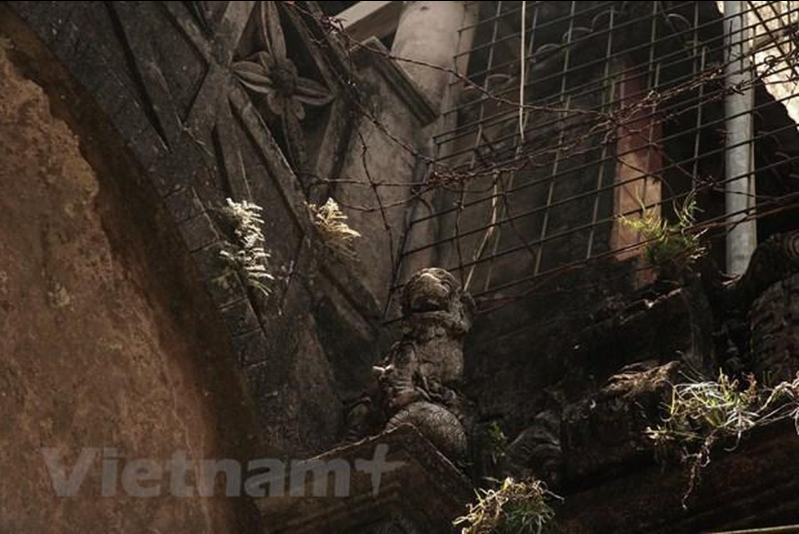 Cuu Village nowadays only has more than 10 old houses, the rest are either renovated into modern houses or abandoned (Photo: Vietnam+)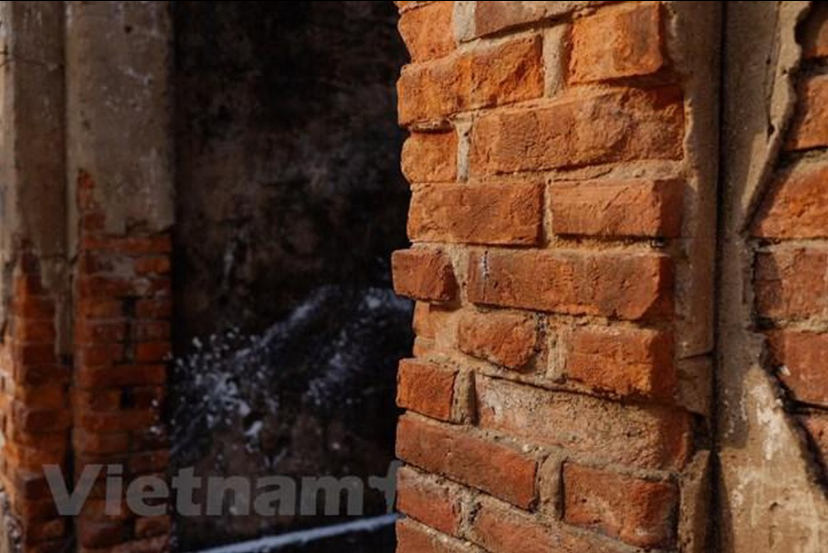 Some houses have been degraded and their walls have been left intact (Photo: Vietnam+)
In the mid-twentieth century, French architecture was prevalent in big cities such as Hanoi and Hai Phong. Cuu villagers built houses in that style. Therefore, many buildings in Cuu Village were shaped like French mansions
(Photo: Vietnam+)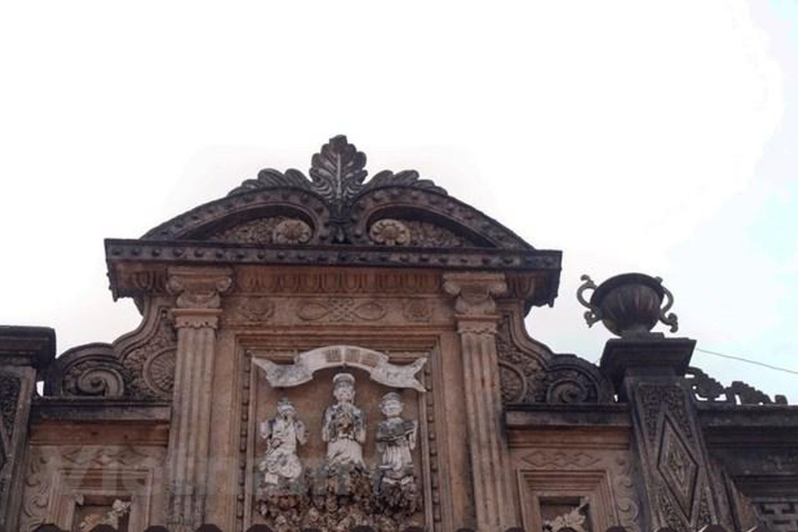 The construction process took place during the period of 1920-1945 with arches, flowing roofs, ironwood, nasal tiles. The small details in each villa are elaborately carved (Photo: Vietnam+)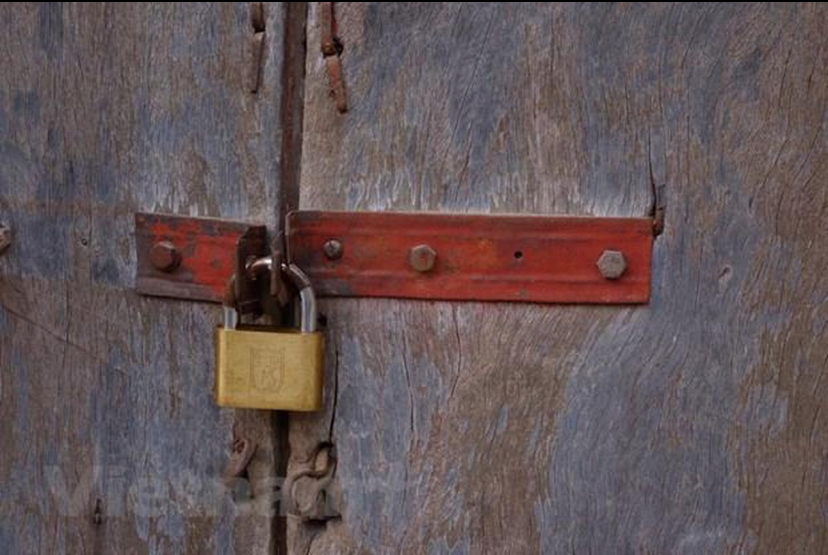 Many old houses here are degraded, young people often move to other places to settle (Photo: Vietnam+)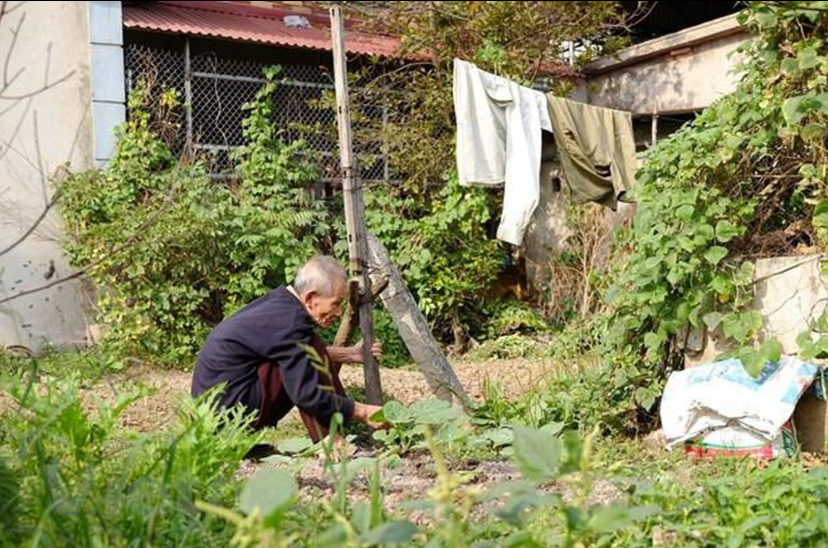 Cuu Village now is mostly lived by the elderly and children (Photo: Vietam+)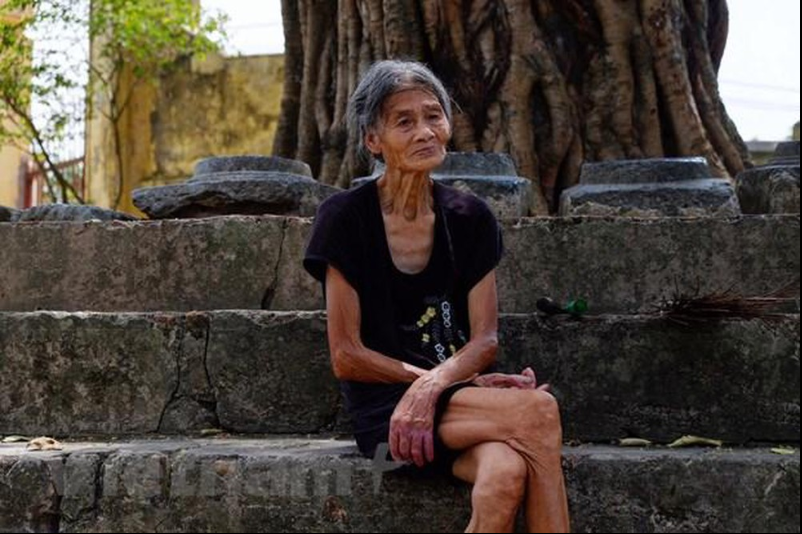 Mrs. Thien, a villager confided: "Our children live and work away from the village. Only me and my husband live together in his house, sometimes the children come to visit one or two days." (Photo: Vietnam+)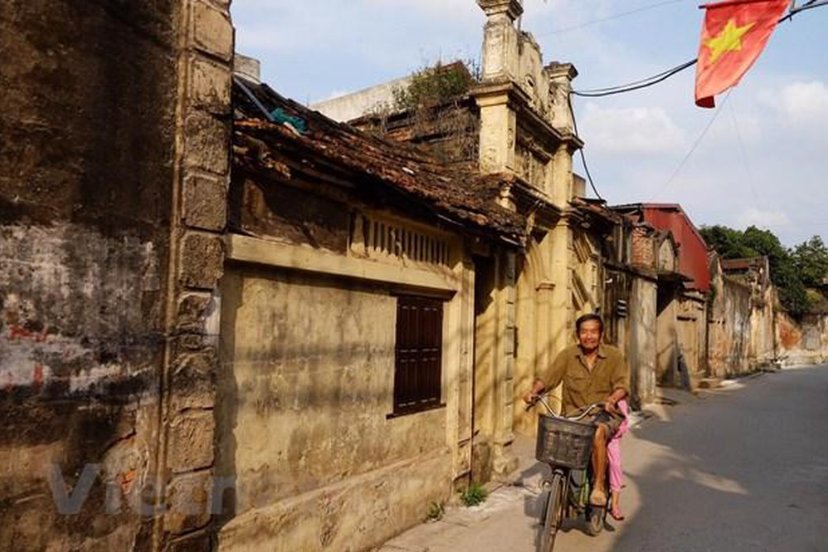 Despite owning many French-style villas, Cuu Village is still Asian with sinuous lanes (Photo: Vietnam+)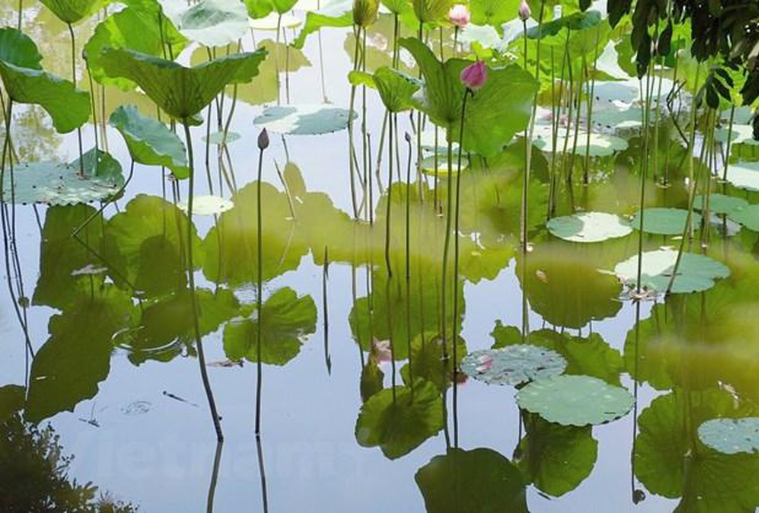 Beautiful and peaceful lotus pond together with sinuous lanes make Cuu Village more nostalgic and poetic. The image of a thriving Cuu Village in the past still lurks even though time has faded (Photo: Vietnam+)
Valerie Mai