Exploring various Halloween traditions worldwide
Besides pumpkin lanterns and scary masks, Halloween is celebrated in different ways worldwide.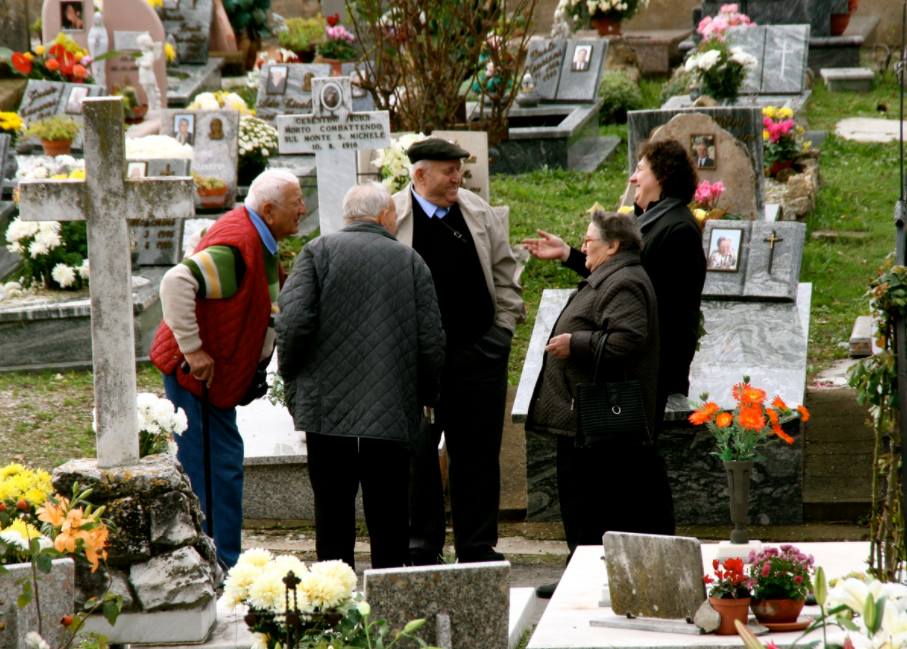 Photo: EyeItalia
Oginissanti, Italy
All Saints Day, November 1, is Italy's national holiday. Usually known as Ognissanti or Tutti i santi in Italian, the ceremony usually begins a few days before November 1. On this occasion, people leave fresh flowers on the graves of deceased relatives and strangers, turning the cemetery into a colorful place.
In addition, they pay homage to those who have passed away by placing a red candle on a window at sunset and arrange a seat on the lunch table for the spirits that they hope to come to visit their houses.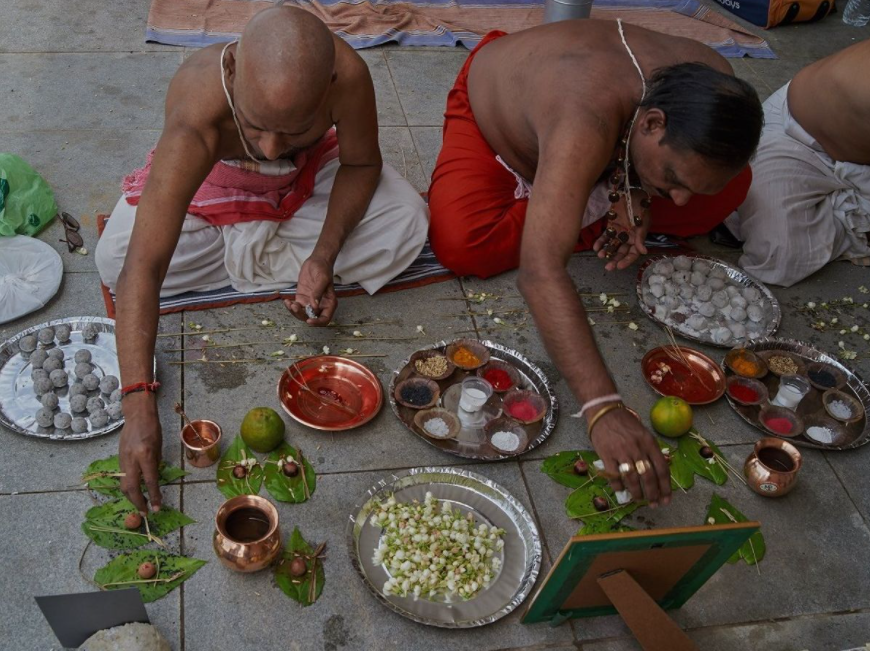 Photo: Times Now
Pitru Paksha in India
During the 16 days of the second Paksha holiday of the Bhadrapada month according to the Hindu lunar calendar, many people in India celebrate the Pitru Paksha. This year, the festival took place from September 1-17.
Hindus believe that when a person dies, the god of death Yama will bring his soul to purgatory (the place between Heaven and Hell), where they will meet the last three generations of the family. In Pitru Paksha, souls are allowed to return to Earth and be with their families for a short time.
In order to keep their family's place in the afterlife, one must perform the Shraddha ritual, which includes the ritual of burning fire. If this ritual is not performed, the soul will wander the Earth forever. During the Pitru Paksha ceremony, families offer to food such as kheer (sweet rice and milk), lapsi (a sweet porridge), rice, beans and pumpkins... cooked in a silver or copper pot and served on banana leaves.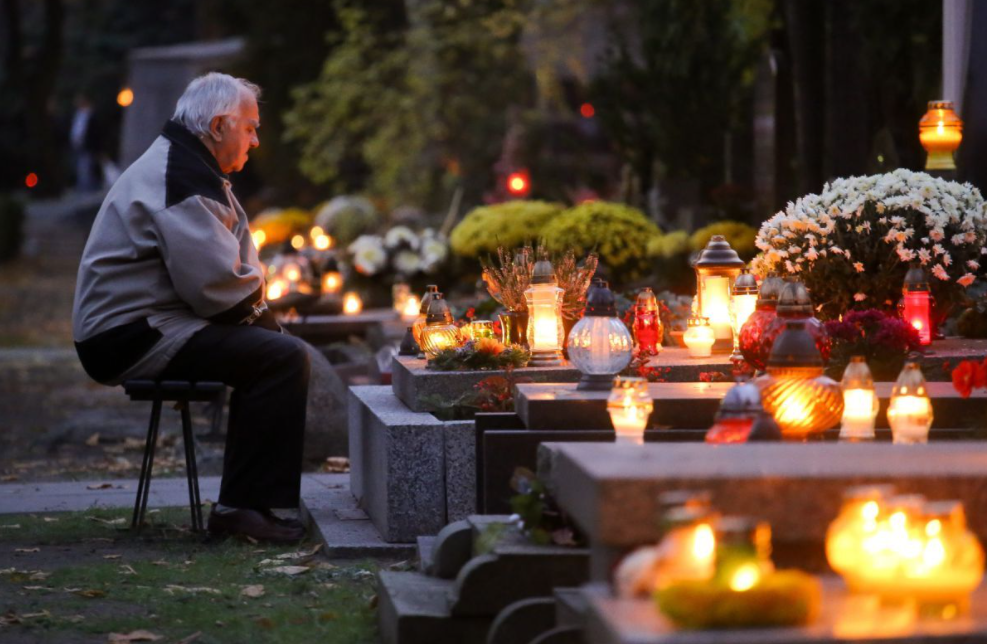 Photo: PAP
Zaduszny Dzień, Poland
Dzień Zaduszny Day takes place every November 2. This is the occasion when Polish people go to the cemeteries to visit the graves of their dead relatives. The holiday is celebrated with candles, flowers, and a prayer ceremony for loved ones who have passed away. On the second day of the festival, people attend a ceremony to pray for the souls of the dead.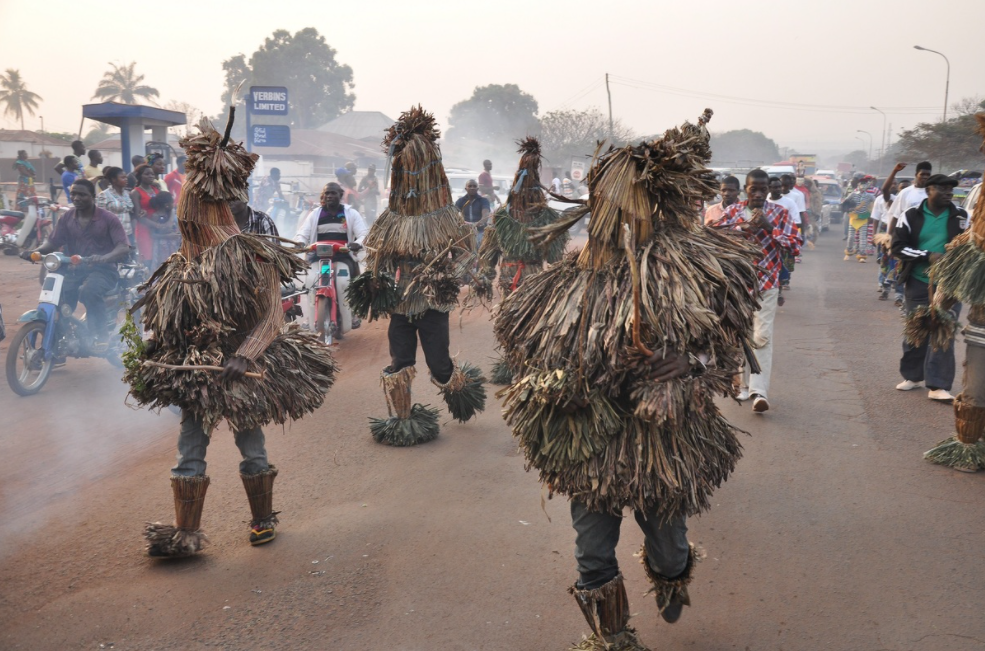 Photo: Wikimedia Commons
Awuru Odo Festival, Nigeria
Awuru Odo Festival is held to welcome friends and family members who have passed away to "come back to life". Lasting up to six months, the holiday is celebrated with big parties, music and masks before the dead "return to the land of eternity". Despite being an important ritual, Odo takes place every two years, when it is believed that souls of the dead return to Earth.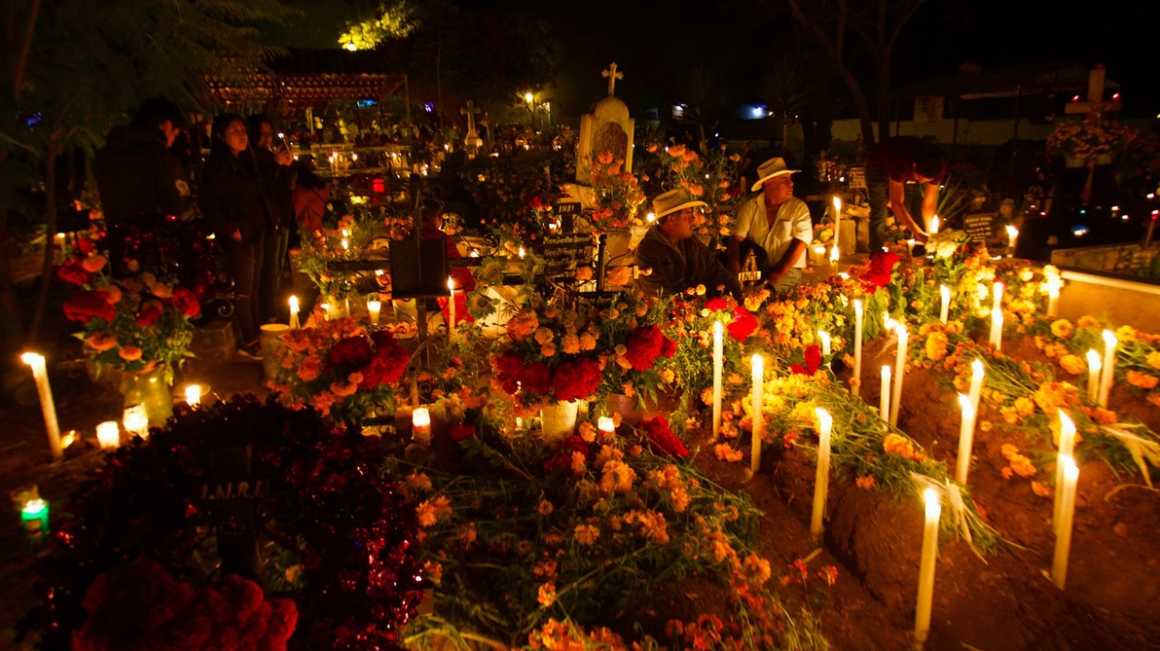 Photo: G Adventures
De Los Muertos, Mexico
The first two days of November, Mexicans and some other Latin American countries celebrate Día de los Muertos (Dead man's Day) to commemorate those who have passed away. They believe that the Gate of Heaven opens at midnight on October 31 for the soul to return to Earth and reunite with the family for 24 hours. On November 2, the spirits of adults will also come to earth to participate in festivals.
On the holiday, each family prepares an in-house altar with a variety of fruits, peanuts, turkey, soda, hot chocolate, water, cornbreads and a special holiday cake called pan de muerto (bread of the dead). For children's souls, families leave toys and candies, while adult souls receive tobacco and mezcal (an alcoholic beverage made from agave, whose taste is quite similar to tequila).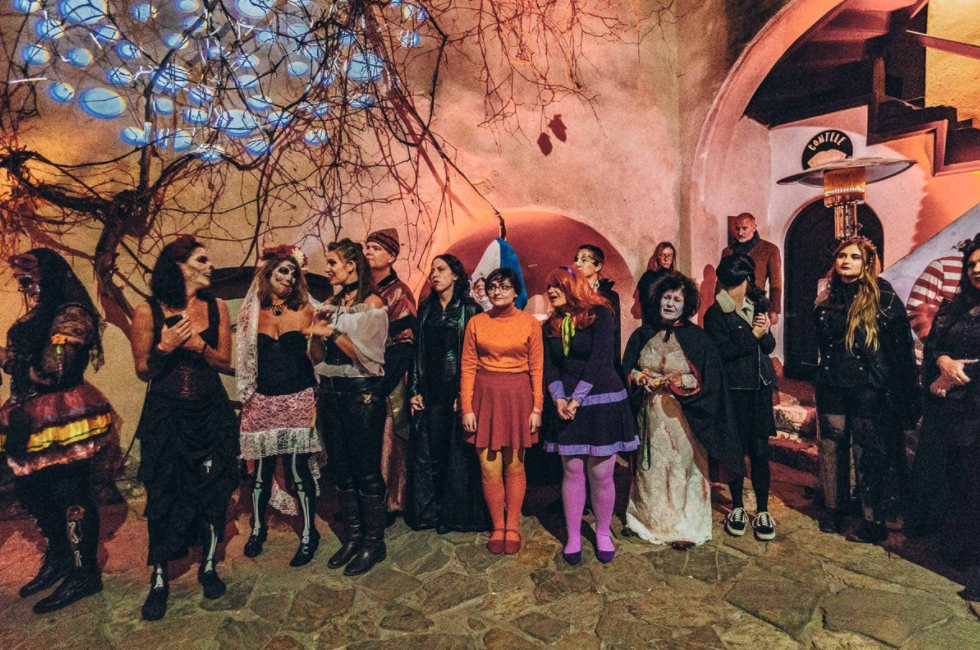 Photo: Smallcrazy
Day of Dracula, Romania
Every year, visitors from all over the world flock to Transylvania, Romani to celebrate Halloween at Bran Castle. The castle is famous for being associated with Prince Vlad Tepes, the ruler of Wallachia, who has a brutal hobby of using a stick to stick up bodies of his victims. It is Vlad who inspired Bram Stoker to write "Count Dracula".
Visitors can take part in overnight party tours at Count Dracula's castle on Halloween. This year, due to COVID-19 pandemic, the castle only held an online Halloween party on the evening of October 31.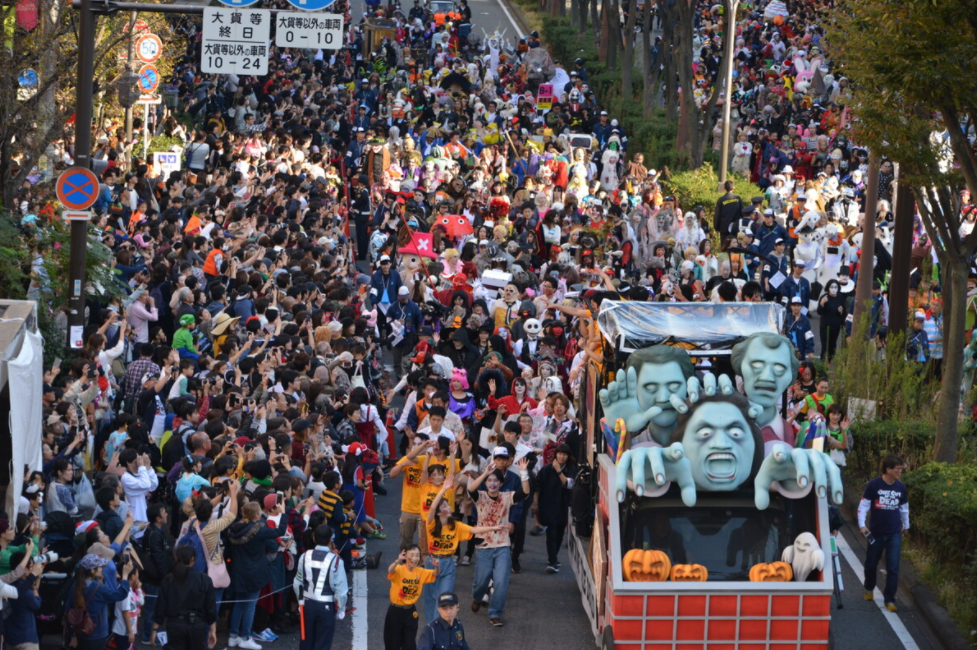 Photo: Sumikai
Halloween Kawasaki parade, Japan
Halloween Kawasaki is the biggest parade in Japan. However, not everyone can participate. Since the festival has strict guidelines and standards, visitors must register two months in advance. This year, due to the influence of Covid-19, the organizers decided to hold an online makeup contest, with the theme of Cyberspace, asking contestants from all over the world to post pictures and videos on the internet to compete. The winners may receive prizes up to 500,000 yen.
Photo: Inquirer
Pangangaluluwa in the Philippines
Pangangaluluwa is a traditional festival in the Philippines where children wear costumes from door to door, singing and praying for souls trapped in purgatory. Today, though in some places, this ritual has been replaced by "Trick or Treat", Pangangaluluwa is still held to preserve local traditions and raise funds.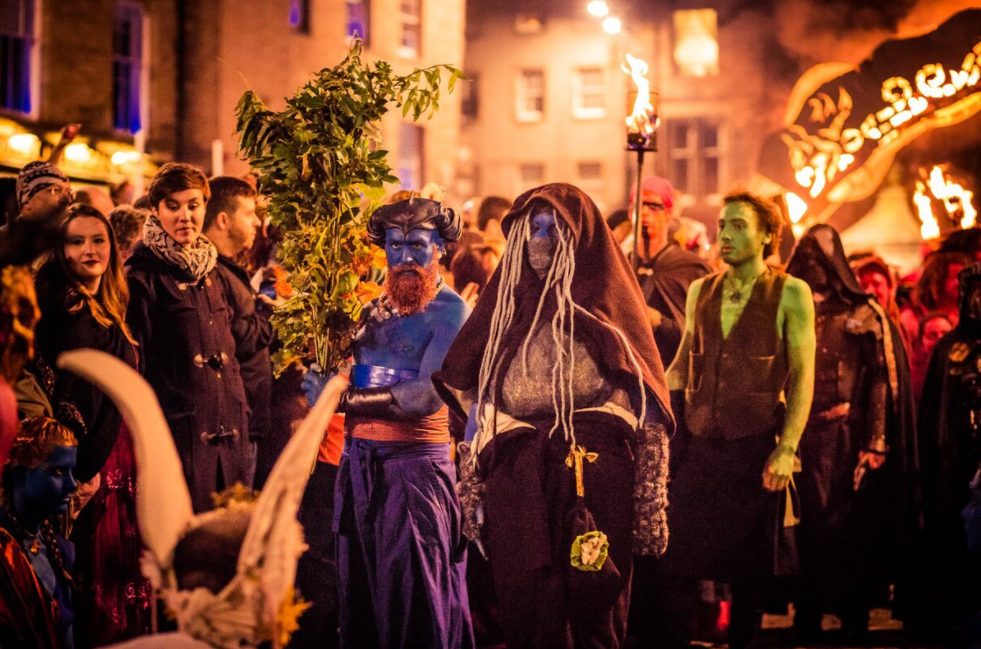 Photo: Beltane Fire Society
Samhain Festivals, Ireland and Scotland
Ireland is considered the birthplace of modern Halloween, which roots in the rituals of the ancient Celts and Pagan. In Ireland, Halloween is celebrated in the form of a festival named Samhain, or Samhuinn.
Today, both Ireland and Scotland celebrate the campfire Halloween with many traditional games and dishes such as barmbrack, an Irish fruit cake containing coins, buttons, and rings for fortune telling. Accordingly, the ring is a symbol of marriage, while coins mean wealth in the coming year.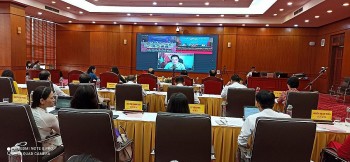 Friendship
The Guangxi Government and Vietnamese localities work to intensify cooperation through education in order to nurture the Vietnam-China comprehensive strategic cooperative partnership.