Explosive ordnance risk education for students in Quang Tri
Designed as a participant's experience-centered playing ground, the Mine Risk Education integrated extracurricular activity was attended by over 200 schoolchildren; teachers and Youth Union officials in Cam Lo District (Quang Tri Province) attended the event.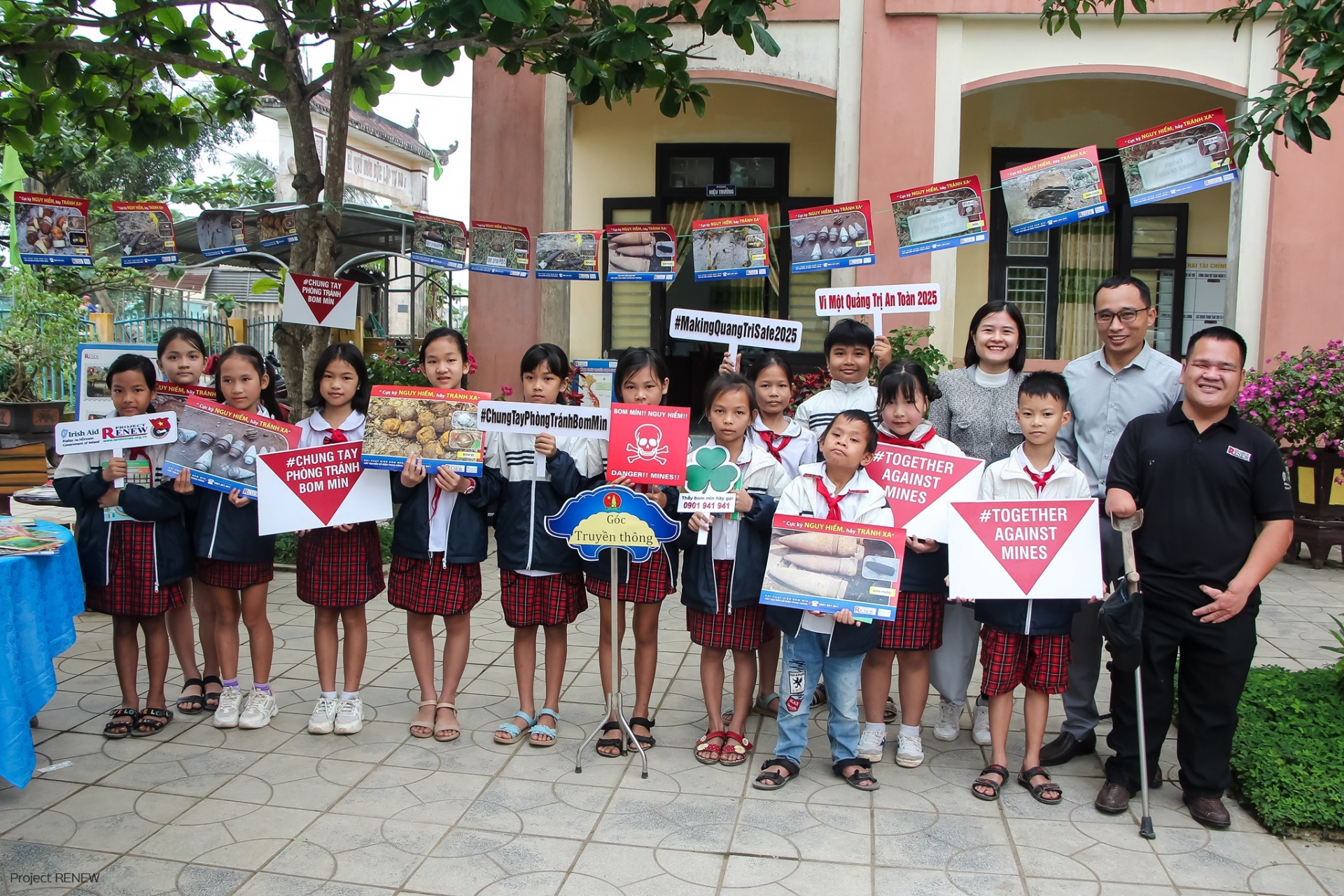 Apart from unexploded ordnance (UXO) detection and clearance, communications and education are also one of the importance pillars of the UXO settlement. Source: Project RENEW
Over 200 schoolchildren of Thanh An Primary School recently took part in an extracurricular activity at their school with the theme: Safe community, Happy steps to school.
The school assembly event called "A Fun Day for Experiencing Explosive Ordnance Risk Education", was organized by Project RENEW in collaboration with Cam Lo District Youth Union and Thanh An School teachers.
Also attended the event were representatives from Vietnam National Mine Action Center, Quang Tri Department of Foreign Affairs, Quang Tri Mine Action Center, Department of Training and Education, mine action operators including Mines Advisory Group (MAG), Norwegian People's Aid (NPA), PeaceTrees Vietnam (PTVN), Catholic Relief Service (CRS), Students' Parents Association and Thanh An Commune authorities.
The school assembly has created an interactive educational playground for schoolchildren to reinforce their awareness of explosive ordnance risks and adopt safe behaviors when encountering explosives in their daily lives.
Project RENEW is a joint effort between the provincial authorities and international non-governmental organisations to reduce the number of victims of cluster bombs and other unexploded ordnances left over from the war.
Project RENEW was launched in Quang Tri in 2001 with the aim to clear unexploded ordnances (UXOs) and landmines, and raise donations to support people with UXO-caused disabilities, by providing modern medical equipment to local hospitals. Another objective was to improve local children's awareness of UXO and landmine risks, and train healthcare workers.
Project RENEW's Explosive Ordnance Risk Education Program is funded by Irish Aid through Irish Embassy in Vietnam.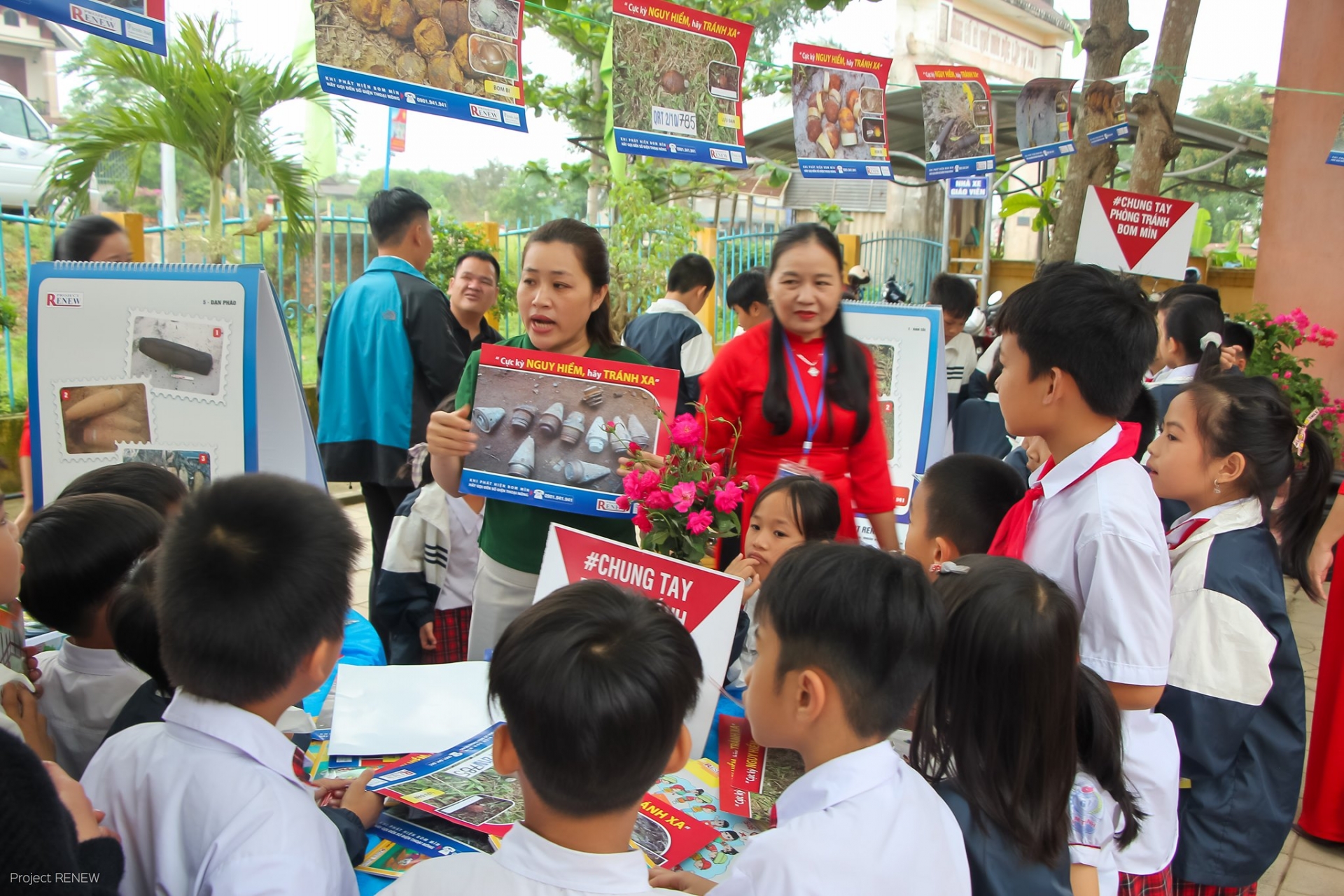 The camping event also provided an opportunity for local schools to share and learn from each other's practical initiatives and best practices in Mine Risk Education outreach in Cam Lo in particular and in Quang Tri province in general for more effective implementation in the coming time.Source: Project RENEW
According to the Vietnam National Mine Action Centre (VNMAC), there are about 800,000 tonnes of UXO left from wartime nationwide, with nearly 6.1 million ha of land contaminated or suspected to be contaminated, accounting for 18.71 percent of Vietnam's total area.
Since 1975, UXO has killed more than 40,000 people and injured 60,000 others, most of whom are breadwinners of their families, ethnic minority people, and children.
The cleanup of wartime debris will likely continue for years. However, children and adults can be safe if they are educated about UXO risks and provided with guidance on what to do when they encounter explosive remnants of war around their homes and gardens, roadsides and school yards.
That's where Mine Risk Education plays an integral role – by educating children and adults, who must continue to live with the threat of UXO, about how they can live safely, how they can avoid accident and injury, how they can be part of the day-to-day solution to this problem.
With persistent exposure to EO safety messages, children, as well as adults in Quang Tri, have become the "eyes and ears" of the mobile teams, by providing lifesaving, accurate information about locations of UXO for timely and safe removal./.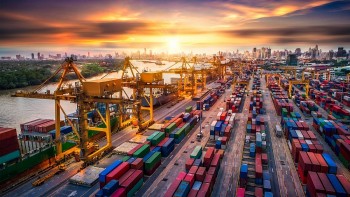 National
Vietnam, a rising star in the global supply chain, has the potential to become a new tiger in Asia, economist Brian Lee Shun Rong at Maybank - Malaysia's largest financial services group and the leading banking group in South East Asia – has reportedly said.