Quang Tri - Ireland relation marks 15-year of cooperation
On March 11, a seminar was organized in Dong Ha City, Quang Tri to mark the milestone of 15 years of cooperation between the central province and Ireland, and 25th anniversary of the Vietnam-Ireland diplomatic relations (April 5, 1996 – 2021).
Since the two countries established diplomatic ties 25 years ago, Ireland has supported Quang Tri in conducting various humanitarian projects in education, addressing natural disaster and war aftermath, clearance of unexploded ordnance, and responding to COVID-19. Ireland has provided a total of 2.29 million EUR in funding to these projects.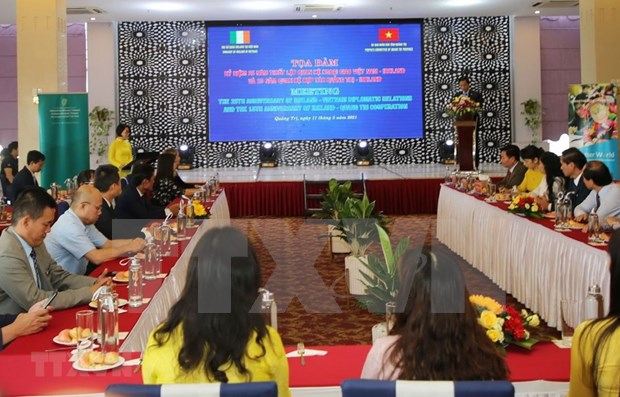 A seminar is held in Dong Ha city, Quang Tri, on March 11 to mark the 25th anniversary of the Vietnam – Ireland diplomatic ties and the 15th anniversary of cooperation between the central province and Ireland. (Photo: VNA)
The government of Ireland has also granted more than 52 billion VND in non-refundable aid to extremely disadvantaged communes under Programme 135 between 2012 and 2020.
Irish President Michael Daniel Higgins visited Quang Tri on his state visit to Vietnam in November 2016. Also during this visit, the Chairman of the Quang Tri People's Committee Nguyen Duc Chinh and Irish Foreign Minister Charles Flanagan signed a Memorandum of Understanding, in which the two sides agreed to strengthen and deepen cooperation.
Support provided by the government of Ireland has contributed to improving local living standards and boosting the province's socio-economic development, said Hoang Nam, Vice Chairman of the provincial People's Committee. Relations between Quang Tri and Ireland as well as the friendship between their peoples will be further deepened in the time ahead, he added.
On this occasion, the provincial cultural and cinema center has been being lit up with green lights to celebrate Irish National Day. The lighting is expected to bring local people closer to Ireland.
Strengthening friendly relations and multifaceted co-operation between Vietnam and Ireland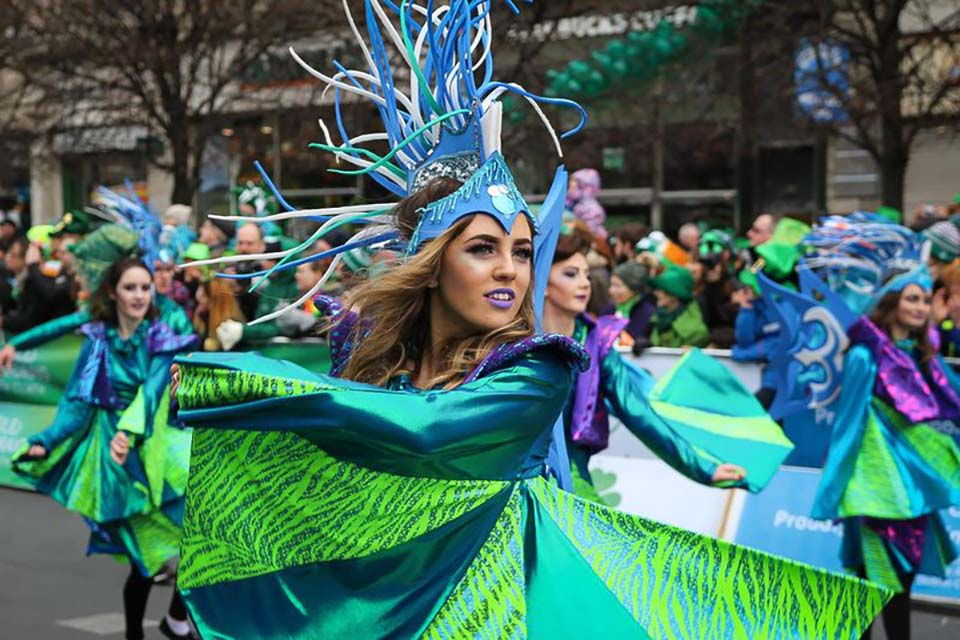 Photo: DFA
The Vietnamese people have been impressed by the comprehensive achievements Ireland has made in recent years. Ireland officially escaped from the public debt crisis in late 2013, resulting in a rapid economic recovery and recording the highest growth rate in the European Union, at 5.2% in 2014 and 7.8% a year later. Ireland is currently seen as one of the world's leading nations in terms of education and training, startups and the business environment. The country is pursuing a foreign policy of peace and friendly relations with other countries in accordance with international laws.
According to VNA, in January 2015, Ireland announced a new foreign policy for the first time after nearly 20 years, seeking to make economic diplomacy a significant pillar and expand trade and investment relations with potential markets around the world, including ASEAN nations, focusing on the fields of Ireland's strength, including education and training, financial services, insurance, information technology, green technology, renewable energy, health, pharmaceuticals, food and drinks.
We are happy to see remarkable developments in the increasingly intensive and practical Vietnam-Ireland relations since the establishment of bilateral diplomatic ties in 1996. The two sides have exchanged high-level delegations, creating a strong motivation for the escalation of bilateral relations, most recently with visits made to Ireland by former Prime Minister Nguyen Tan Dung in 2008 and Deputy Prime Minister Hoang Trung Hai in 2009. Former Irish PM Bertie Ahern attended the fifth Asia-Europe Meeting (ASEM 5) in Hanoi in 2004 and Deputy PM / Finance Minister Brian Cowen visited Vietnam in 2008.
The economic, trade and investment ties between the two countries have been registering new developments, with two-way trade reaching US$402 million in 2015 (up 28% against 2014) and US$798 million in the first nine months of 2016 (a three-fold increase compared to the same period of 2015). Ireland is currently operating 17 projects in Vietnam with total investment amounting to US$20.7 million, ranking 67th among 115 countries and territories investing in the Southeast Asian country. A number of Irish firms have been operating in Vietnam since the early 1990s. Energy and power are the two key areas of bilateral relations at present.
Concerning development co-operation, Vietnam is the only Asian nation among the nine partner countries prioritized for Ireland's development aid. The Irish government approved two Ireland-Vietnam Country Strategy Papers (CSP) for 2007-2010 and 2011-2015. During the two periods, the European country offered US$150 million in non-refundable aid to Vietnam, focusing on the areas of poverty reduction, hunger elimination, support for vulnerable groups, and enhancement of economic management capacity.
Vietnam-Ireland ties in education and training have also been growing positively over recent years, with the European side having provided Vietnam with some 185 Masters training scholarships. A community of about 4,000 Vietnamese people in Ireland is integrating well in the native country, acting as a bridge to strengthen relations between the two countries.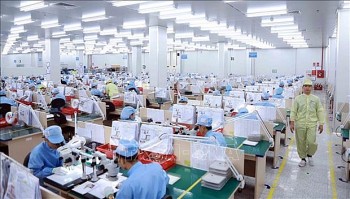 National
Vietnam News Today (Jan. 26): Vietnam - important partner of RoK; HCM City maintains growth momentum, reaps successes in 2022; Vietnam's tourism forecast to strongly rebound in five years; Many localities attract a large number of visitors during Tet.