Facts about Prahlad Jani – the longest survive without water and food who has died at age 90
Prahlad Jani, who claimed to have lived without food or water for around eight decades and well-known among the devotees as Chunriwale Mataji, has passed away at the age of 90 on Tuesday due to illness. Here are some interesting facts about his life: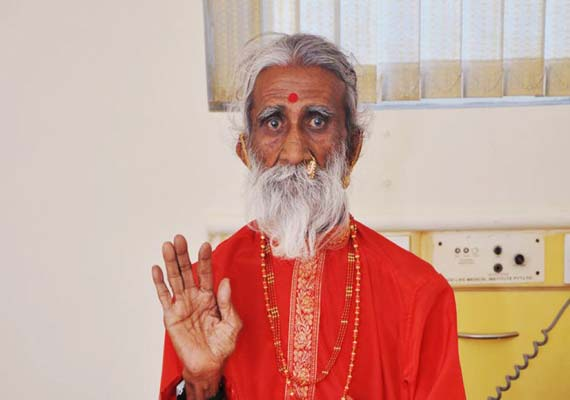 Prahlad Jani is claimed he lived without food or water.
Breatharian Yogi Jani, who claimed to have survived without food or water for more than 70 years, died at his native village Charada, Timesnownews cited his disciples as saying.
Chunriwala Mataji, as the mystic yogi was popularly known, had a mass following in the state of Gujarat. Jani used to say that Goddess Amba was taking care of him and he did not require food or water to survive.
As per the latest inputs, Yogi Jani's body has been kept at his humble ashram-cum-cave located near Ambaji temple in Gujarat's Banaskantha district. The body will be kept there for two days for the last darshan and the mystic will be given 'samadhi' on Thursday.
"Mataji was shifted to Charada a few days back after he expressed his will to spend some time at his native place. He breathed his last early today morning. His body will be kept at his ashram for two days to enable his devotees to pay homage. He will be given 'samadhi' at his ashram on Thursday," his disciples said in a statement.
According to Times of India, Jani was devout of Goddess Amba and used to be dressed in a red saari (chunri) all the time. It is because he used to be dressed like a woman, that he came to be called Chunriwala Mataji.
- Chunriwala Mataji is said to have not eaten food or taken water for 76 years since the tender age of 14. The mystic used to say that Goddess Amba was looking after him and food and water were not required for him to survive.

- The mystic yogi also did not excrete or pass stool, reportedly.

- In May 2010, scientists and doctors from the Defence Institute of Physiology and Allied Sciences (DIPAS), which comes under the purview of the Defence Research and Development Organisation, carried out an observational study for a fortnight on the mystic to unravel the mystery behind his claim of surviving without food or water.

- Doctors who observed him said that the only time he came in contact with fluids was during gargling and taking a shower.

- Chunriwala Mataji's attire also gathered attention. He wore a bindi and sindoor, typically used by married Hindu women.

- Just a few days ago, Chunriwala Mataji had expressed a desire to be brought back to his native village Charada. He wanted to spend some time there.

- To seek spiritual experience, Chunriwala Mataji left his paternal home at a very young age and built a small cave near the Ambaji temple where he lived.