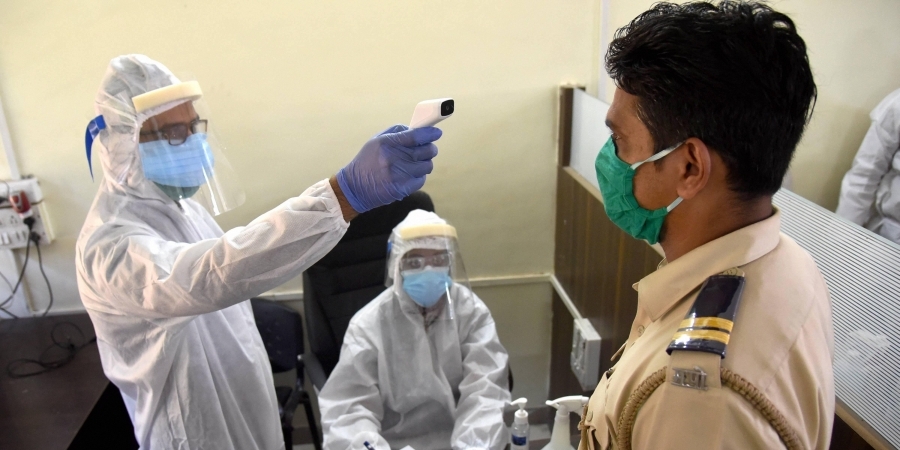 Thermal screening of a policeman conducted during the ongoing nationwide COVID-19 lockdown. (Photo | PTI)
India's Hyderabad police department on May 16 sent two Task Force personnel for quarantine after a kidnapped boy, whom they had rescued recently, and the accused kidnapper tested positive for COVID-19.
The 18-month-old toddler reportedly tested positive for the deadly virus when he was handed over to the child welfare department after police found out his mother was an alcoholic and not fit to take care of the child.
22 people including the mother of the child, the family of the man who kidnapped him, policemen and two journalists, have been sent to quarantine.
The boy is presently admitted in Gandhi Hospital for treatment and so is the accused person.
When contacted, police officials told Indian Express that before being produced in the court, the 27-year-old accused was made to undergo medical tests, including for COVID-19, and he tested positive for the virus. Following that, the kidnapped boy was also tested and he too turned out to be COVID-19 positive.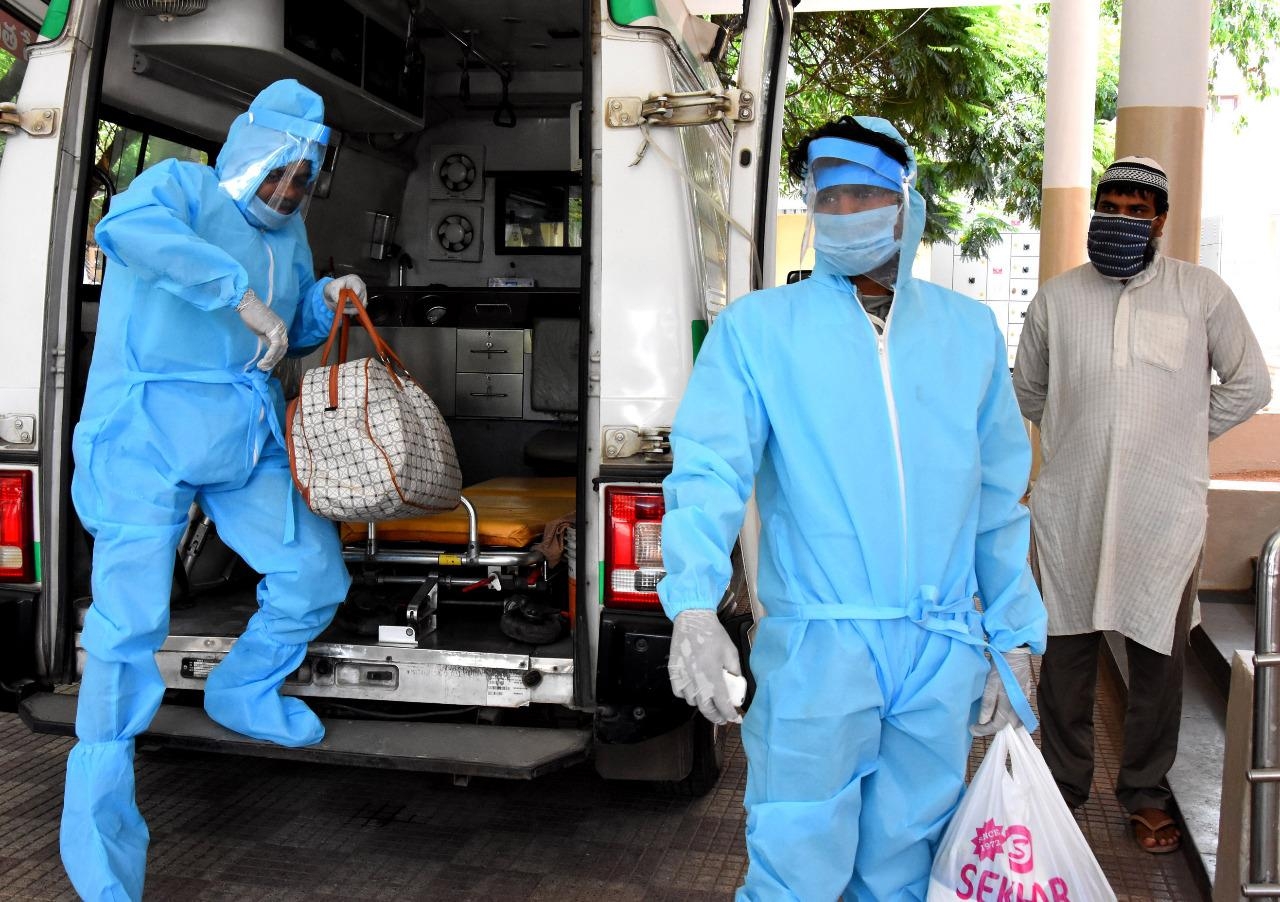 Over 20 people have been sent to quarantine. File Photo: NDTV
On May 13, a missing complaint of the toddler was filed by his mother, a 22-year-old pavement dweller, who said her baby had gone missing while she was asleep.
With the help of CCTV footage, police tracked down the prime suspect, 27-year-old Ibrahim, who was seen to have lured the child with fruits and took him away on his two-wheeler. He had allegedly kidnapped the boy because he wanted a son as they had lost all male children born to his wife due to some illness.
The child was rescued but reunited with her mother for a short while. Police found out the mother was an alcoholic - she had passed out even on the day he was kidnapped - and the baby was subsequently handed over to the child welfare department.
This is when the child was tested and he turned out to be coronavirus positive. NDTV saw video footage that showed the mother, police and others wearing masks, whereas the child was wearing had no nasal cover.
A case has been registered against the accused and further probing is underway to ascertain the source of the infection.
According to the latest figures published by Johns Hopkins University, 4,913,761 cases have been detected worldwide, with 323,579 deaths and 1,701,472 people now recovered.
In India, there have been 106,886 cases confirmed, 3,303 people have died and 42,309 people have recovered from the virus./.
Hannah Nguyen