F&B companies in HCMC brace for reopening challenges
After food and beverage companies (F&B) in HCMC resume takeaway delivery in Ho Chi Minh City, they have to face several challenges including higher raw material prices and lower demand.
Challenges come after resuming takeaway delivery
As they consider reopening after pandemic related suspensions, HCMC food and beverage companies face several challenges including higher raw material prices and lower demand, vnexpress reported.
Tran Le Anh Tuyet, owner of online vegetarian restaurant Yukikitchen, is wondering what the demand for vegetarian food would be after the economy reopens. She lives in Cu Chi District, which has been chosen with District 7 to trial a "new normal" scheme: gradually reopening economic activities with safety measures imposed.
"I think reopening is needed for economic recovery even though it's a bit late."
But she is unsure whether choosing the suburban district of Cu Chi to try it out is most effective.
Staff prepare freshly baked banh mi for their clients. Photo: vnexpress.
Lagom Group, which operates coffee and beer chain Lagom Cafe, is reluctant about a premature reopening. The company has seen "severe" impacts on its financial reports in the second and third quarter, group CEO Do Thi Ly Na said.
But the company is willing to hold on as long as possible for authorities to better contain the virus, she said, adding that only when all Covid-19 patients have been identified in the community should the economy be restarted.
Many other F&B companies in Ho Chi Minh City are experiencing headaches regarding reopening their businesses in the city after two-month hibernation exhausted their resources and resilience.
HCMC mobility fell nearly 90 percent year-on-year in August, leading to a 51 percent slash in retail sales, according to a recent report by lender HSBC.
"August data speaks for itself in revealing the pain Vietnam's economy is facing. The impact is much more severe than that during the three-week national lockdown in April 2020," it added.
This is why F&B chains are conscientious about how and when to reopen to ensure the best recovery.
Tofu chain Dau Homemade is waiting for more specific guidelines from authorities to reopen its eight outlets and a breakfast stall.
"Reopening all of them at once would be difficult. Many of our staff have returned to their hometowns and cannot return immediately," said a spokesperson, adding demand is set to be low at first.
The costs of Covid-19 testing have eaten into the company's revenues in the last three months, while its suppliers struggle to source ingredients due to rising costs.
It would take a long time for the chain to return to its pre-pandemic level, the spokesperson said.
Photo: vnexpress.
The Vagabond bakery and cafe faces the same difficulties in sourcing ingredients as there are limited choices amid mobility restrictions.
"We often used high quality French butter, and so if we switch to lower quality butter now while pushing up prices, we might lose our reputation," said founder and CEO Nguyen Hoang Viet.
Japanese style restaurant chain Morico is facing a cash shortage after a long time of social distancing.
The chain, which relies mostly on brick and mortar sales, is set to face difficulties in reopening if the number of customers are limited, said Marketing Director Nguyen Van Thanh.
Ho Chi Minh City previously halted food and drink takeaways from July 9 when imposing a lockdown under Directive 16, which requires residents to stay at home and only go out for basic necessities like buying food or medicines or seek medical treatment, to work at factories or public offices that are allowed to open, or in case of funerals, fire or other disasters.
The eateries can only sell takeaways and use online delivery services. Their staff need to have received at least one vaccination dose and must test negative for the novel coronavirus every two days. Local authorities will make sure these eateries meet Covid-19 prevention requirements.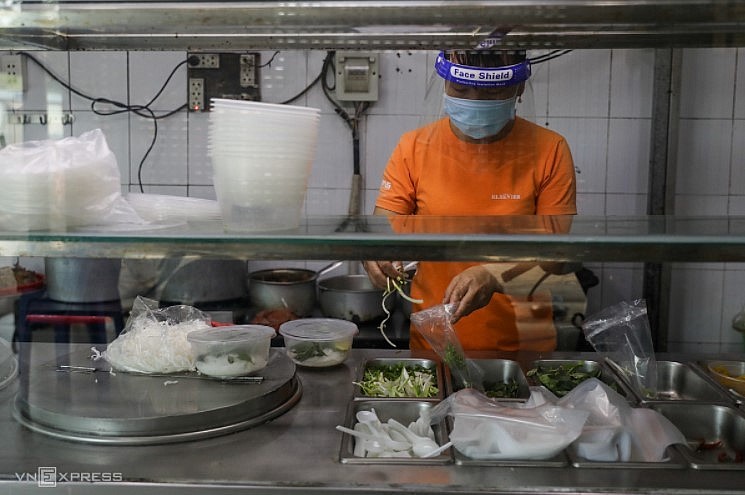 In a hu tiu restaurant on No Trang Long Street, Linh, the owner is busying herself with cooking. Photo: vnexpress.
As reported by Vietnam Investment Review, businesses will operate under the "three on the spot" model and offer services via online ordering. Tech-based shippers will deliver the orders to customers to ensure pandemic prevention measures. They must register their business with the districts to get a road paper. Meanwhile, their employees need to have received at least one vaccine shot and be tested for coronavirus every two days.
The city also allows supermarkets, convenience stores, food stores, and shippers to operate within a district. Meanwhile, establishments producing and trading in pharmaceutical materials, drugs, medical equipment, and medical supplies will be able to operate from 6 am to 9 pm.
Three prerequisites to safely reopen
"The sooner we open, the sooner the people would have salaries and troubles would subside," Deputy Prime Minister Vu Duc Dam told a meeting with HCMC officials last Friday. The southern metropolis has undergone over 100 days under numerous social distancing orders, with the latest expected to be extended until Sept. 15.
Coronavirus control measures in the city have produced certain signs of success. Within the first week of September, the average number of deaths recorded a day was 237, a drop of 38 from the previous week. Around 80 percent of HCMC's adult population have also received at least one Covid-19 vaccine shot, paving the way for possibly achieving herd immunity.
"We should still be on guard in general, but once vaccines and drugs become available, reopening is certain," said Dam.
He added there were three things that would allow HCMC to reopen: over 80 percent of the adult population vaccinated, drugs and oxygen tanks available, and behavioral changes among citizens, with masks and safe distances mandatory.
Nguyen Van Nen, secretary of the municipal Party Committee, conceded that complete lockdowns would be impossible to continue indefinitely, and that the coronavirus was here to stay.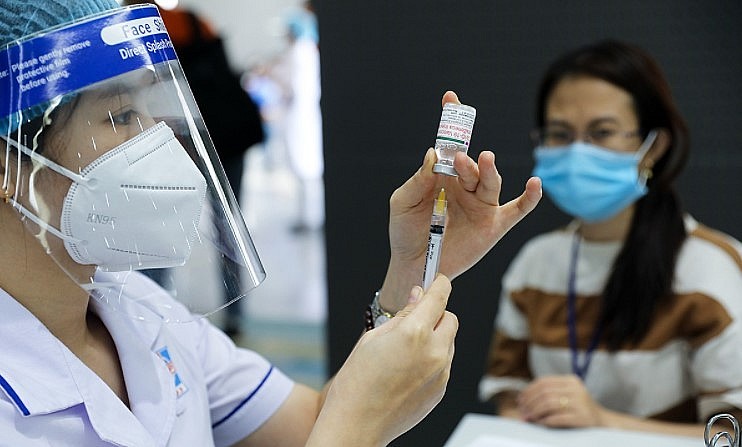 A health worker prepares a Covid-19 vaccine shot in HCMC's Thu Duc City, June 2021. Photo by VnExpress/Quynh Tran
Vaccination remains the keystone of HCMC's plan to reopen. In fact, it has gradually picked up its vaccination speed, from a few thousand shots per day to up to 300,000. Even during lockdowns and at night, people could still get vaccinated, whether by travelling to vaccination sites or via mobile vaccination units.
Duong Anh Duc, deputy chairman of the municipal People's Committee, said the city would need to vaccinate the entire population ahead of reopening, especially as authorities consider applying "vaccine green passes."
Proposed "vaccine green passes" should be allocated to fully vaccinated individuals and those who have recovered from Covid-19, according to the municipal Department of Health.
HCMC now aims to vaccinate all its 7.2 million adult population with at least one Covid-19 vaccine shot by Sept. 15.
Despite signs of success, Nen said there's still a long way to go in the coronavirus fight, considering the global shortage of Covid-19 vaccines and existing outbreaks in major economic hubs across southern regions.
"As this city runs mostly on services (over 80 percent), even just closing up a bit would mean someone would need social benefits and aid. A large segment of the population don't even have a rice cooker at home; they just go to work, eat at a restaurant and come home to sleep. If a node in the service chain got shutdown, the entire chain suffers," Nen said.
"But an improper, mismanaged reopening process would mean trouble. We must not be hasty, and must do things step by step."
Many F&B chains in HCMC remain closed as of Monday. Phuc Long Tea and Koi beverage chain has announced they would reopen soon without giving a specific date, tienphongnews reported.
Some restaurant chains have begun selling fresh food online should authorities give the green light on Sept. 16. HCMC has recorded more than 303,000 Covid-19 cases since the end of April, including over 4,400 on Monday.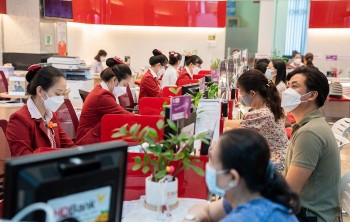 Economy
Vietnam Business & Weather Briefing (August 12): Air passengers reach a record number in July, seafood exports expected to reach 3 billion USD in Q3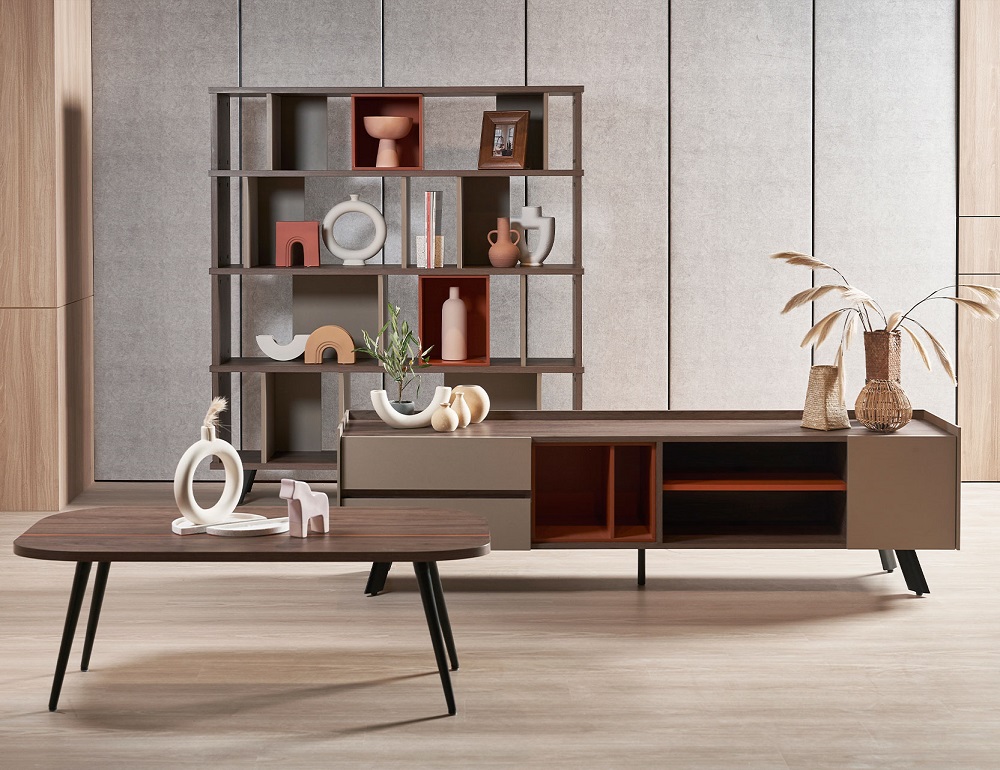 Economy
Setting itself up as a leading home-grown designer furniture brand, Cellini sustains its promise to deliver quality craftsmanship, exclusive designs, and timeless furniture pieces. Reimagining the creations of its in-house craftsmen, Cellini's latest launch draws much of its inspiration from the vibrant hues of the colour wheel and the increased demand for exuberant furnishings for revamping one's abode. Putting its signature artistic spin on everyday pieces for the modern individual, this launch aims to bring true art into the space we live in.
August 11, 2022 | 10:00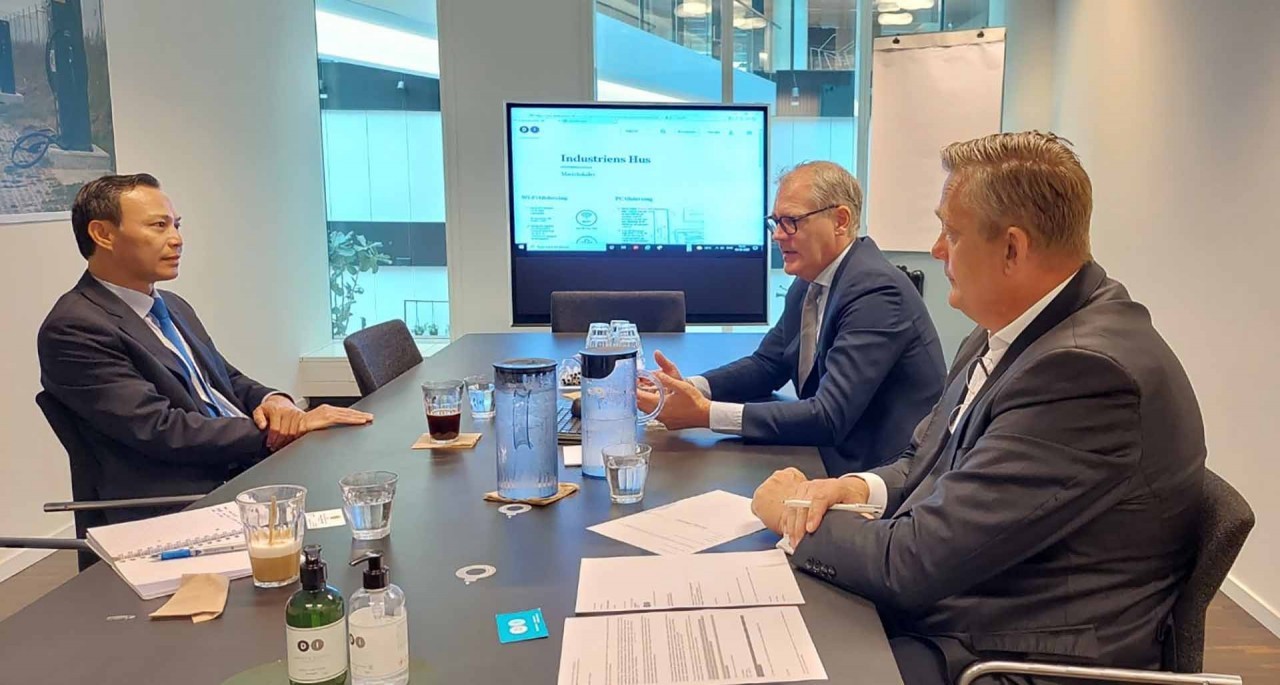 Economy
In Copenhagen, Vietnamese Ambassador to Denmark Luong Thanh Nghi on August 9 had a meeting with Vice President of the Confederation of Danish Industry (DI) Thomas Bustrup.
August 11, 2022 | 09:03