Expats in Covid Epicenter HCMC Struggle to Order Groceries
Expats have changed their diets or learned to cook Vietnamese food amid the shrinking choice of groceries and longer waiting times to get them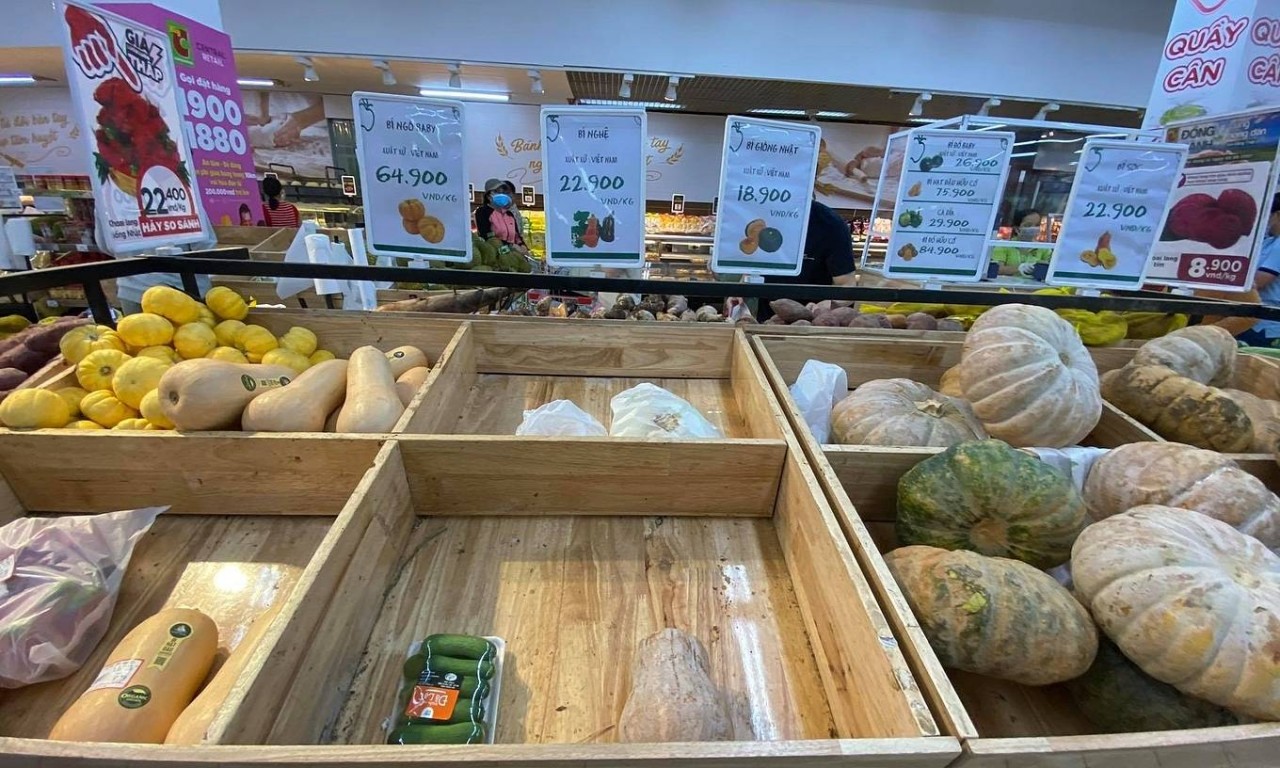 Vegetable shelves at the Big C Mien Dong supermarket in HCMC's District 10, July 12, 2021. Photo: VNE
Stephen Ng received his groceries delivered six days after placing the order at a supermarket close to his house in Ho Chi Minh City's District 2.
But the Singaporean man could not find all the items that he had ordered.
"There was no milk and butter, and some fruits were about to rot," he said. He called the supermarket to complain, but "no one spoke English on the phone."
"The bright side is that I still received my groceries."
Ng is not alone in his plight.
In the last few days, as HCMC tightened its lockdown and requires people to shelter in place, many expats have struggled to order food and groceries due to the language barrier and shortage of delivery workers.
HCMC, epicenter of the fourth coronavirus wave that began in the country in late April, has had over 251,400 Covid cases so far.
The city of 13 million has mandated a series of social distancing orders, with the latest in place until Sept. 15. There are restrictions on people going out and a complete ban between 6 p.m. and 6 a.m. except for medical emergencies.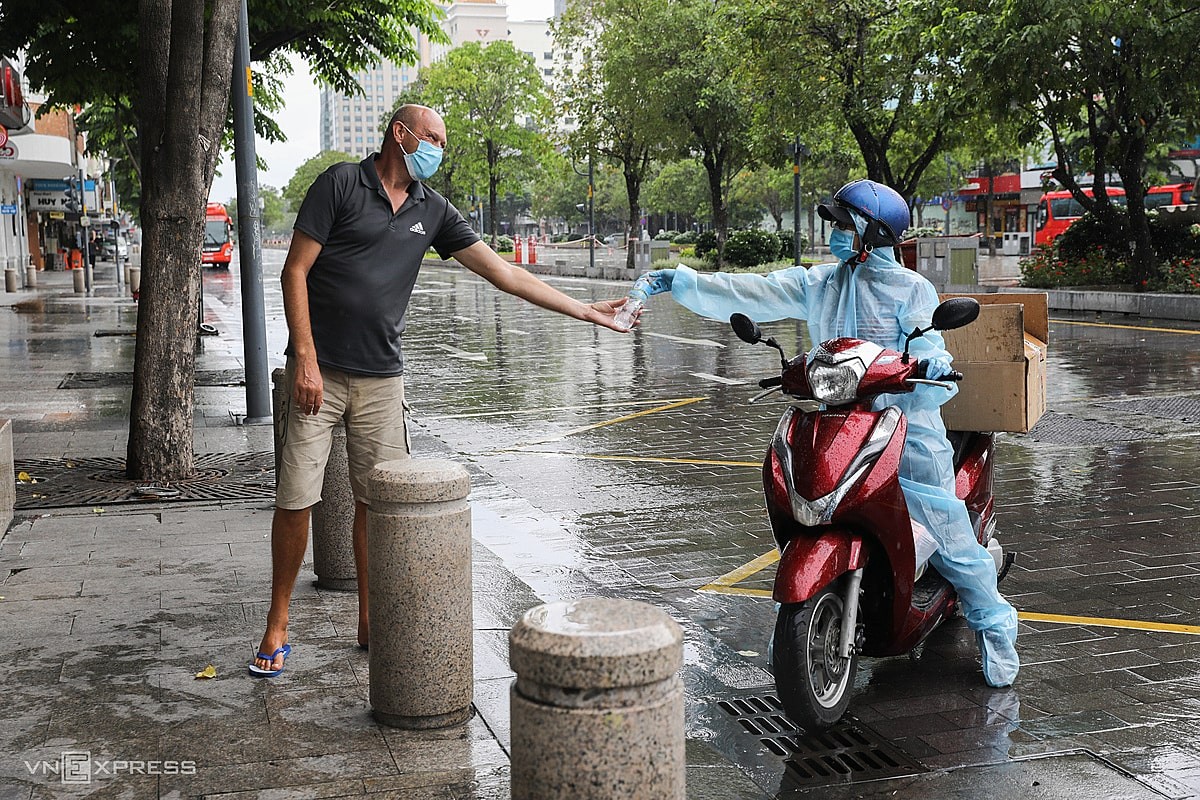 A volunteer hands a free meal and drinking water to a foreigner on Nguyen Hue pedestrian street, August, 2021. Photo: VNE
After the city unveiled the proxy shopping model on August 23 that involves military personnel, district officials and volunteers shopping on behalf of locals, many retailers have been struggling since they have too many orders and not enough employees, and say they have to rely on the soldiers and others to collect the orders, causing delays.
Many foreigners have had a distressing time because they cannot call local stores or even make online orders.
In Thao Dien Ward in District 2, Pat Cabrera, an Australian music director, said it took him a long time to get through on the phone to a local store and get a reply.
"We tried other suppliers in our area with no such luck." The language barrier is one of the problems, but the main issue is the long waiting time and "not being able to receive goods or even getting through to the supplier."
Concurring, Bert, a Canadian who did not want to reveal his last name, said he received no response from a high-end supermarket chain for five days after placing an order.
He wanted to pay in cash and it took him another two days to haggle with the supermarket personnel and convince them there would be no interaction between the delivery person and him.
"I left cash in an envelope at the front door and they could place their goods there," the deputy manager at an industrial catering company said.
It thus took him nearly a week from placing the order to getting the food, he added.
Many received food and groceries after days of waiting, but not what they ordered.
In District 7, English teacher Laura Price and her family had to seek help from local officials after receiving no response from a supermarket.
Her order was delivered after four days, but "most of what we ordered was not there."
"No dairy at all. We had ordered a variety of fruits and got apples and oranges, which we did not order." But she said her family was happy to get fresh vegetables.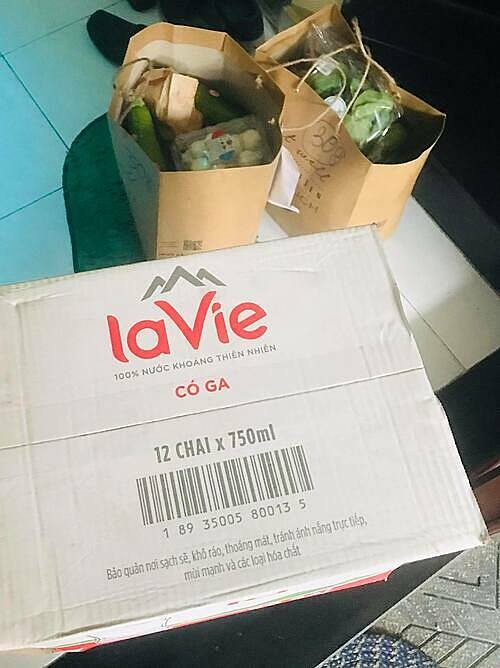 Water and groceries delivered to Bert from a local supermarket. Photo courtesy of Bert
William Sigmont, 81, reportedly got help from Thu Duc municipal authorities and locals as he struggled under the pandemic.
Sigmont, 81, lives alone in Thu Duc, HCMC. He has reportedly running out of food but couldn't go out to buy because of his broken leg and the city's social distancing order. He couldn't contact his friends in Vietnam either. In the past 30 days, the expat only stayed at home and didn't get in touch with even his neighbors.
"I receive eggs, instant noodles, bread, rice from kind-hearted people after running out of food for days. My friends often helped me with the shopping thing before but now they are also under lockdown," Sigmont told Zing. "I'm so grateful for their support. I hope the pandemic will get better soon."
Along with the donations from local officials, many people also contacted Sigmont to buy him essential supplies and medicine.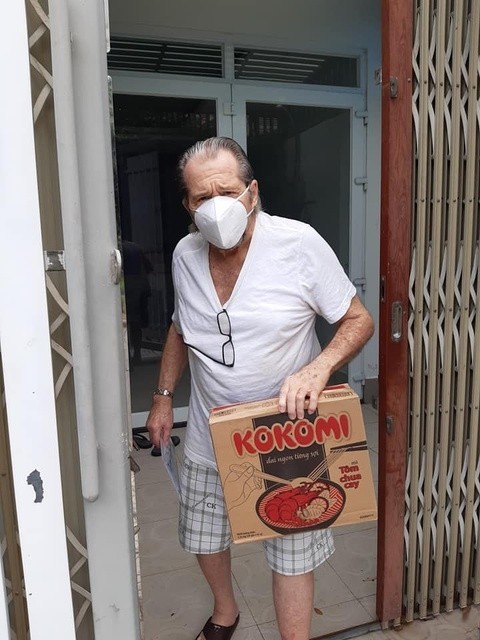 William Sigmont was grateful for the generous support from local authorities and people. Photo: Zing
Adapting
Having difficulty buying food, expats have resorted to support from their neighbors and friends or changed their diets to adapt to the prolonged lockdown.
In many residential buildings across the city, occupants have formed online groups to buy food amid the lockdown.
A French teacher who identified himself only as Jeremy said he orders grocery once a week through a chat group with his neighbors.
"Some of them speak English, so they have asked me whether I needed anything."
It took two days for delivery since he was lucky to live in a Covid-free zone and delivery staff could do their job, he said.
On Thursday he bought pork, duck and a lot of apples, which he shared with some people living on his floor.
In some buildings in District 2 with many foreign tenants, the management puts up English notices to inform them how to buy groceries through volunteers.
With fewer choices of foods and ingredients, many opt to eat less or have learned to cook Vietnamese foods.
"I am careful about the quantities, and nervous because I am not sure when we can get food next," said Price, who lived in lockdown in Argentina and the UK before coming to Vietnam in July, said.
"We have just arrived so a lot of unknowns for us. Language, reliable places to shop, contacts, no stocks in house."
Jeremy, who has been living in Vietnam for nearly 10 years, has made lemonade out of lemons by cooking more Vietnamese dishes like braised chicken with ginger and sweet and sour pork ribs.
"I cannot order cheese or wine, but that is fine. This is a chance to learn Vietnamese cuisine," he said.
After watching a YouTube video a couple of days ago, he wanted to make some spring rolls, but could not buy rice paper. One of his neighbors then gave him some.
After HCMC allowed delivery services to resume on August 30 with stringent testing conditions, expats have felt relieved though a shortage of delivery people can still be seen in some districts.
"We have depended on delivery workers for months, so their return is a relief," Ng said.
He always tips people his delivering his food these days, saying they risk their health and put up with the "uncomfortable coronavirus test every day" to serve customers.
He and other expats hope the city will bring the outbreak under control soon so that things can go back to normal and they do not have to manage to stock up any more.
Ng said: "My struggles are far less than other people's. I hope with more delivery workers, I can buy more groceries and share them with those in need in my building."
HCMC has allowed eateries to resume delivery services from 6 a.m. to 6 p.m. every day after suspending them for nearly two months, VNE reported.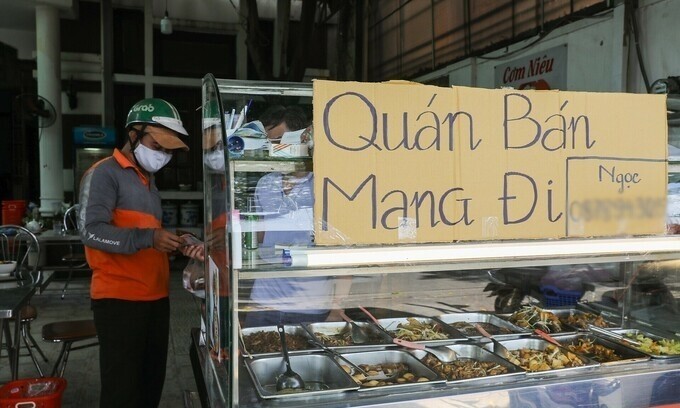 A takeaway sign is seen at an eatery in Ho Chi Minh City on May 29, 2021. Photo: VNE
The eateries can only use online delivery services. Their workers need to have received at least one vaccination dose and must test negative for the novel coronavirus every two days.
HCMC had suspended takeaway services since July 9 to curb the spread of the novel coronavirus.
The city has also allowed supermarkets, grocery stores and pharmacies to open from 6 a.m. to 9 p.m. every day.
Other companies in postal and telecommunications services, computers, electronics and stationery are allowed to open from 6 a.m. to 6 p.m.
The city has also reopened two wholesale markets, Binh Dien and Hoc Mon to facilitate the transport of food.
The city has recorded over 273,000 Covid-19 cases since the end of April, including 7,300 confirmed Wednesday.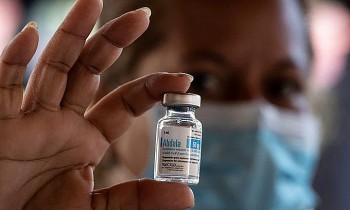 National
Vietnam News Today (September 19): Vietnam records 9,360 new local Covid cases; Vietnam approves emergency use of Cuba's Covid-19 vaccine; 4,000 foreigners vaccinated in Hanoi; Climate change adaptation featured in HCM City's master plan.
World
Somewhere in Portugal, there is a historical site named Quinta da Regaleira castle and its mysterious Initiation Wells that charms many tourists because of its unique architectural design.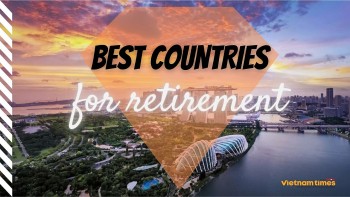 Handbook
If you are planning to relocate for your retirement, find out top 10 best countries that help you're no longer tied to a specific location.