FDA's authorisation of onvalescent plasma in COVID-19 treatment sparks debates
The US FDA on Sunday issued an emergency use authorization for investigational convalescent plasma in treating COVID-19 hospitalized patients. The announcement, however, raises concerns among medical experts.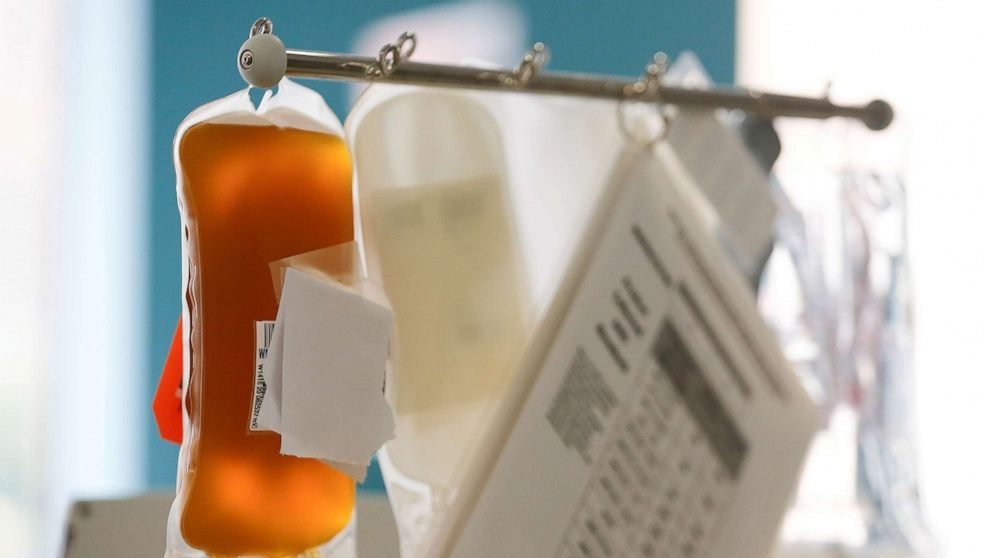 US FDA issues EUA for convalescent plasma as potential promising COVID-19 treatment (Photo: Reuters)
According to Xinhua net, the authorization is part of the agency's ongoing efforts to fight COVID-19. Based on scientific evidence available, the FDA concluded this product may be effective in treating COVID-19 and that the known and potential benefits of the product outweigh the known and potential risks of the product, said a release of the agency.
"This is a powerful therapy that transfuses very, very strong antibodies from the blood of recovered patients to help treat patients battling a current infection," Trump was quoted by abc.news as saying. "It's had an incredible rate of success."
Convalescent plasma is an antibody-rich product made from blood donated by people who have recovered from the disease caused by the virus.
Prior experience with respiratory viruses and limited data from other countries suggest that convalescent plasma has the potential to lessen the severity or shorten the length of illness caused by COVID-19.
The EUA authorizes the distribution of COVID-19 convalescent plasma in the United States and its administration by health care providers, as appropriate, to treat suspected or laboratory-confirmed COVID-19 in hospitalized patients with COVID-19, said the FDA.
"We're encouraged by the early promising data that we've seen about convalescent plasma. The data from studies conducted this year shows that plasma from patients who've recovered from COVID-19 has the potential to help treat those who are suffering from the effects of getting this terrible virus," said FDA Commissioner Stephen Hahn.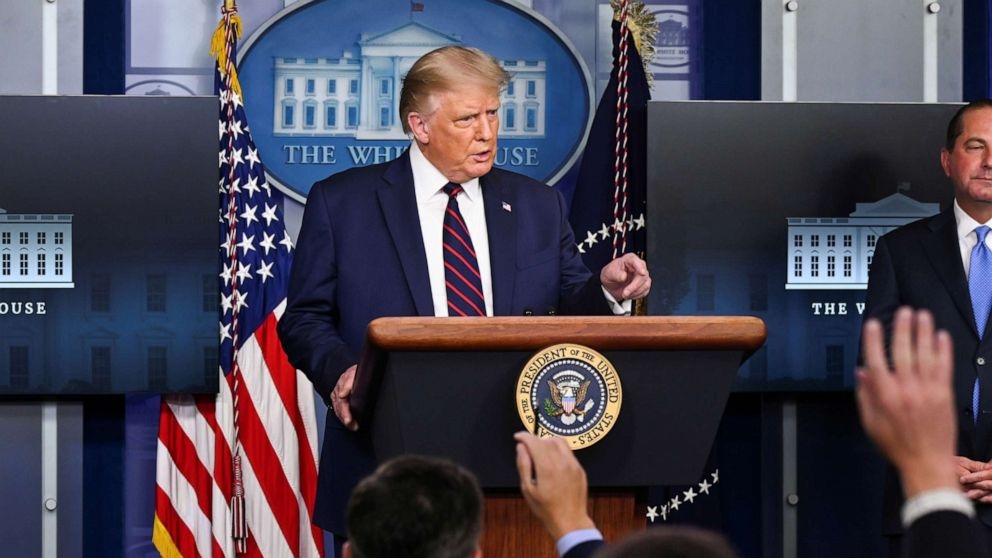 President Donald Trump (Photo: Reuters)
Controversial opposition of the convalescent plasma authorization
The announcement comes amid the high-pressure push to pinpoint an effective treatment for COVID-19. Blood plasma treatment, which has some data to support it, has been eyed with high hopes, although officials say that clinical data from randomized controlled trials is still being collected.
Some medical experts on the front lines of the pandemic pushed back against Sunday's announcement, saying that the emergency authorization could make it more difficult to perform the very trials necessary to study the treatment, abc News reported.
"The FDA's emergency use authorization just makes it harder to conduct placebo-controlled, randomized clinical trials to figure out if it works," Dr. Céline Gounder, infectious diseases specialist at NYU Langone Health, tweeted in response to Sunday's announcement, adding that randomized clinical trials -- in which a percentage of patients only receive a placebo are already struggling to recruit volunteers.
Asked whether the emergency authorization might inhibit researchers' ability to conduct clear, clean, clinical trials, Hahn said they view this new green light as an opportunity, and he expressed hope that it would in fact encourage more people to participate in trials.
In a statement, the American Society for Biochemistry and Molecular Biology (ASBMB) also blasted the president for pushing what they characterize as an unproven treatment that dangerously risks lives.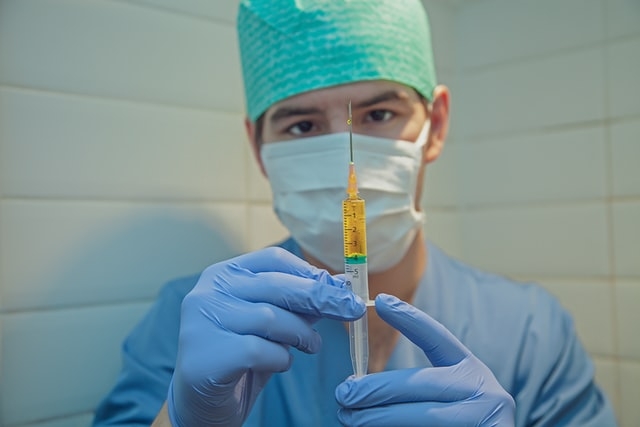 (Photo: USA Tribune)
"President Trump is once again putting his political goals ahead of the health and well-being of the American public with his push for the Food and Drug Administration to issue an emergency use authorization for convalescent blood plasma treatment for COVID-19 patients," the ASBMB said.Earlier this week, some scientists at the National Institutes of Health appeared to ask the FDA to pump the brakes on emergency authorization for plasma treatment, though it was widely thought imminent. On Thursday the director of the NIH said there were "promising results ... now being further assessed."
In a statement Sunday to ABC News, the FDA affirmed their continued collaboration with the NIH, and explicitly noted that the FDA's decision-making process is separate, and a process in which the NIH is "not involved."
"There's always dialogue, and part of that dialogue that goes on between agencies -- it's something that's very good," Hahn told ABC Sunday as the FDA prepared to announce the authorization.
FDA's response to the concerns
"It's very good for us to be challenged as scientists, to look at the data carefully by those who challenge it, and that may have been some of that noise may have been what you were hearing in the press," Hahn said. "But at the end of the day we're very confident at FDA that this action meets the regulatory standard."
"It's a strength that this was done in the real world," director of the FDA Center for Biologics Evaluation and Research Dr. Peter Marks said in a call with reporters prior to the Trump's briefing Sunday. "It is a weakness that we don't have a plain placebo with no plasma there at all."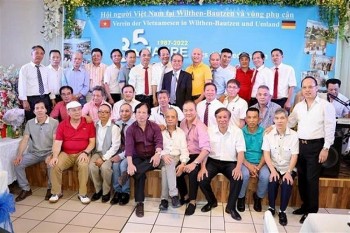 Economy
The Overseas Vietnamese Association in Wilthen - Bautzen and surrounding areas in Germany held a get-together on the occasion of the 35th anniversary of Vietnam - Germany labour cooperation.