Covid-19 treatment by Hydroxychloroquine/chloroquine is ineffective, retracted by Lancet
Lancet, the leading weekly peer-reviewed general medical journal did retract its publication on hydroxychloroquine or chloroquine, which is often in combination with a second-generation macrolide used as Covid-19 treatment due to potential harms and the absence of convincing data.
Due to concerns with respect to the data and analyses conducted by Surgisphere Corporation, an independent third-party peer review was launched to evaluate the origination of the database and to confirm the completeness of the database.
Surgisphere would not transfer the full dataset, as this would violate client agreements and confidentiality. Therefore an independent peer review was not possible and the paper has been retracted.
Illustrative photo.
What was the multinational registry analysis by Lancet?
The journal did a multinational registry analysis of the use of hydroxychloroquine or chloroquine with or without a macrolide for treatment of COVID-19.
The registry comprised data from 671 hospitals in six continents using hydroxychloroquine or chloroquine with or without a macrolide for the treatment of COVID-19. Patients who received one of the treatments of interestl less than 48hrs of diagnosis were included in one of 4 treatment groups: Chloroquine Alone (CQ), Chloroquine + Macrolide (CQM), Hydroxychloroquine Alone (HCQ), Hydroxychloroquine + Macrolide (HCQM). As well as patients who received none of these treatments formed the control group (Control).
The findings show that 96 032 patients (mean age 53•8 years, 46•3% women) with COVID-19 were hospitalised during the study period and met the inclusion criteria. Of these, 14 888 patients were in the treatment groups (1868 received chloroquine, 3783 received chloroquine with a macrolide, 3016 received hydroxychloroquine, and 6221 received hydroxychloroquine with a macrolide) and 81 144 patients were in the control group. 10 698 (11•1%) patients died in hospital. After controlling for multiple confounding factors (age, sex, race or ethnicity, body-mass index, underlying cardiovascular disease and its risk factors, diabetes, underlying lung disease, smoking, immunosuppressed condition, and baseline disease severity), when compared with mortality in the control group (9•3%), hydroxychloroquine (18•0%; hazard ratio 1•335, 95% CI 1•223–1•457), hydroxychloroquine with a macrolide (23•8%; 1•447, 1•368–1•531), chloroquine (16•4%; 1•365, 1•218–1•531), and chloroquine with a macrolide (22•2%; 1•368, 1•273–1•469) were each independently associated with an increased risk of in-hospital mortality. Compared with the control group (0•3%), hydroxychloroquine (6•1%; 2•369, 1•935–2•900), hydroxychloroquine with a macrolide (8•1%; 5•106, 4•106–5•983), chloroquine (4•3%; 3•561, 2•760–4•596), and chloroquine with a macrolide (6•5%; 4•011, 3•344–4•812) were independently associated with an increased risk of de-novo ventricular arrhythmia during hospitalisation.
Interpretation
Lancent was unable to confirm a benefit of hydroxychloroquine or chloroquine, when used alone or with a macrolide, on in-hospital outcomes for COVID-19. Each of these drug regimens was associated with decreased in-hospital survival and an increased frequency of ventricular arrhythmias when used for the treatment of COVID-19.
Governments and experts' reactions to unproved Covid-19 treatment of hydroxychloroquine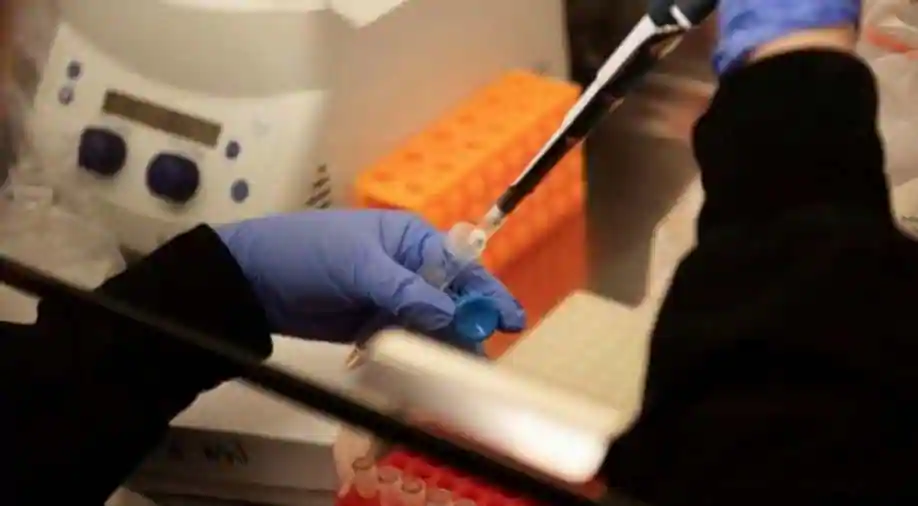 Illustrative photo.
European governments in May also decided to halt the use of anti-malaria drug hydroxychloroquine to treat COVID-19 patients, and a second global trial was suspended, further blows to hopes for a treatment promoted by U.S. President Donald Trump, according to Reuters.
The moves by France, Italy and Belgium followed a World Health Organization decision to pause a large trial of hydroxychloroquine due to safety concerns.
A UK regulator said that a separate trial was also being put on hold, less than a week after it started. The study, being led by the University of Oxford and partly funded by the Bill and Melinda Gates Foundation, was expected to involve as many as 40,000 healthcare workers.
"All hydroxychloroquine trials in COVID-19 remain under close review" while investigators assess any further risks, the Medicines and Healthcare products Regulatory Agency (MHRA) said in an email to Reuters.
According to CNBC, White House coronavirus advisor Dr. Anthony Fauci earlier this week said that all the "valid" scientific data shows malaria drug hydroxychloroquine isn't effective in treating the coronavirus, contradicting President Donald Trump's opinion of the drug.
"You look at the scientific data and the evidence. And the scientific data ... on trials that are valid, that were randomized and controlled in the proper way, all of those trials show consistently that hydroxychloroquine is not effective in the treatment of coronavirus disease or Covid-19," the director of the National Institute of Allergy and Infectious Diseases said during an interview on MSNBC.
Friendship
On March 25, the 92nd anniversary of the founding of the Ho Chi Minh Communist Youth Union took place at the Russian Presidential Academy of National Economy and Public Administration (RANEPA) in Moscow.