Twitter flags President Trump tweet on mailboxes not being "COVID sanitized"
Twitter has marked a tweet by President Donald Trump for "misleading claims" in a tweet that claimed proposed presidential election ballot drop boxes are not "COVID sanitized" and are fraught with security concerns.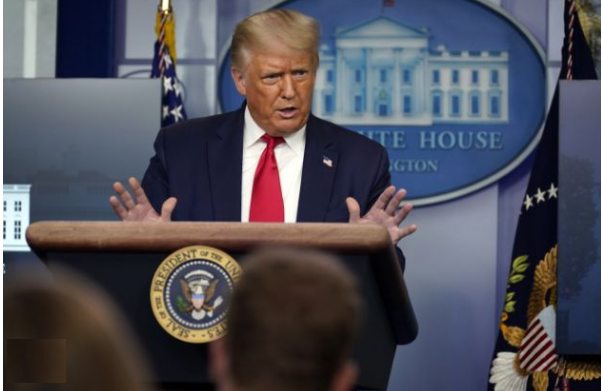 President Donald Trump. (Photo: yahoo)
Twitter has flagged a tweet by Donald Trump as "misleading" after it raised unproven health concerns about mail-in voting and the coronavirus. In a tweet, Mr Trump suggested people could contract the novel virus from mail-in ballot boxes and that the system would also allow people to vote twice. Twitter also limited users' ability to interact with the post.
Twitter users must click past a message from Twitter to see the president's tweet. Users are unable to like or comment on the post.
"We placed a public interest notice on this Tweet for violating our Civic Integrity Policy for making misleading health claims that could potentially dissuade people from participation in voting," Twitter said in a statement.
Meanwhile, Facebook does not make users click past a warning to view Trump's identical post on its platform. Instead, Facebook added a link to its Voting Information Center, reported the fox10phoenix.
In other health news, the president held a press conference on Sunday to announce the Food and Drug Administration gave emergency authorisation for hospitals to use convalescent plasma on coronavirus patients to help them fight off the novel virus.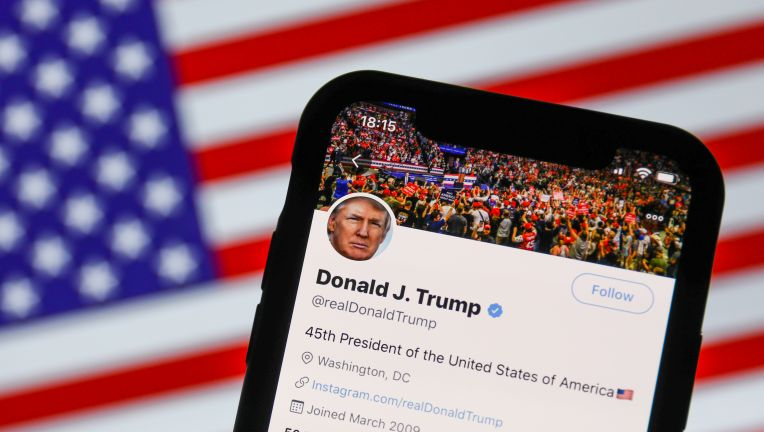 Twitter feed of the President of the USA Donald Trump is seen displayed on a phone screen with American flag in the background in this illustration photo taken on August 2, 2020. President of the USA Donald Trump said that Chinese app TikTok will be. Photo by fox10phoenix.
Mr Trump called the move a "historic breakthrough" in fighting the coronavirus, but the nation's top doctors, including Dr Anthony Fauci, have urged caution about using the therapeutical before there is more data showing its potential benefits.
The announcement comes as more than 176,000 Americans have died from the coronavirus. In a new poll, a majority of Republicans, 57 per cent, said they thought the death toll was "acceptable" for the novel virus, according to the UK's independent.
Chief of Staff Mark Meadows defended the president on Sunday after his sister said he has "no principles" and is not one to be trusted in the presidency. Maryanne Trump Barry, who was a federal judge at the time, hit out at her brother while talking to her niece Mary Trump, who was covertly recording their conversation.
One claim made by the sister was that her brother doesn't read, but Mr Meadows said the president "reads more than anyone else I know".
Democratic presidential candidate Joe Biden defended his mental fitness for office, again, on Sunday. Mr Biden said he would absolutely consider a run for a second term if he were to beat Mr Trump in November, all while denying any reports that he's declining mentally.
the social media platform's official safety account tweeted on Sunday afternoon." data-reactid="39" style="text-align: justify;" type="text">Twitter said that the tweet will remain on the service because of "its relevance to ongoing public conversation." However, the tweet will be hidden behind a public message warning users of its alleged misleading claims and its engagements will be limited, cited from the finance.yahoo.
Over the last few months, Twitter has marked several of President Trump's tweets for allegedly violating its terms of service. Trump has complained he's being censored and signed an executive order calling for "new regulations" on social media services, although they apparently have yet to take shape.
Trump and Twitter have long had a contentious relationship. Trump issued an executive order in May that could remove some of social media platforms' liability protections if they engage in "selective censorship" harmful to national discourse.
Section 230 of the Communications Decency Act states that "No provider or user of an interactive computer service shall be treated as the publisher or speaker of any information provided by another information content provider."
Trump's executive order came shortly after Twitter attached fact-check warnings to some of the president's warnings, said the fox10phoenix.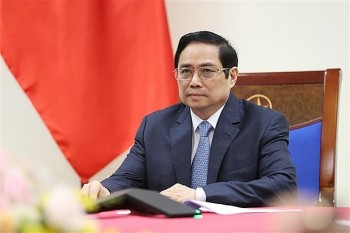 Friendship
The two leaders also discussed the South China Sea issue, highlighting that maintaining maritime and aviation freedom and security and peace in the South China Sea is the common interest of the international community.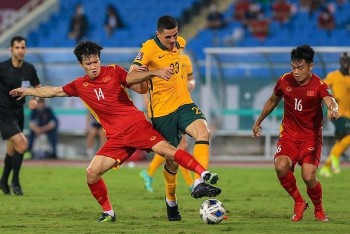 Viet's Home
The Vietnamese team dropped 3 places to 95th in the world, after two defeats in the final qualifying round of the World Cup in Asia.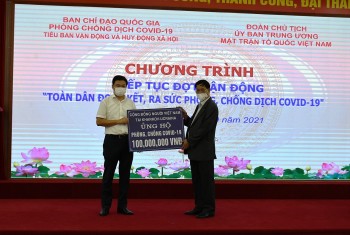 Overseas Vietnamese
Up to now, the overseas Vietnamese community has donated more than VND60 billion (US$2,6 million) for the prevention and control of the Covid-19 pandemic in the country.