Festive Mid-Autumn vibes through children's drawings
The scenes of children playing with lanterns, singing and dancing, embracing the Full Moon, eating mooncakes, and fruits are vividly depicted under the drawings of Vietnamese children. The collection gives insights into how the kids picture the so-called "Children's Festival".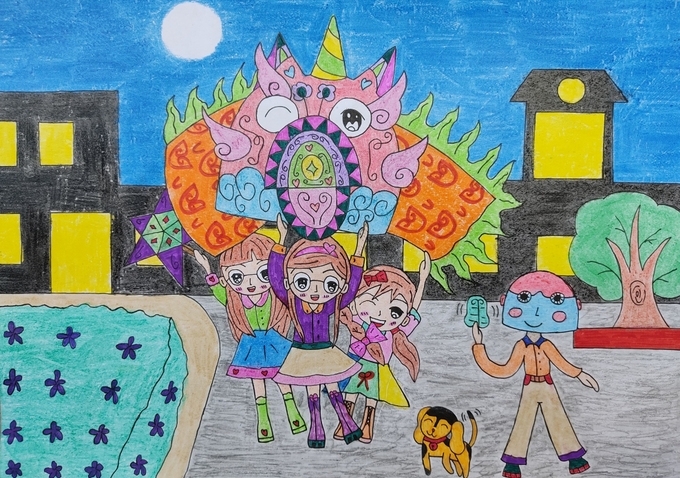 (Photo courtesy of Van Nhu/ via VNE)
From a very young age, Van Nhu from the southern province of Dong Nai, was excited to watch animated unicorn dance in the drumming sounds. Fascinated by the unicorn performance, yet, the 8-year-old girl never had a chance to watch it in person.
Nhu draws the picture, wishing she could once join the Mid-Autumn parade while watching unicorn dance and singing under the moonlight. She also has her grandfather hand-make colorful star-shaped lanterns, which makes her Mid-Autumn celebration this year more meaningful.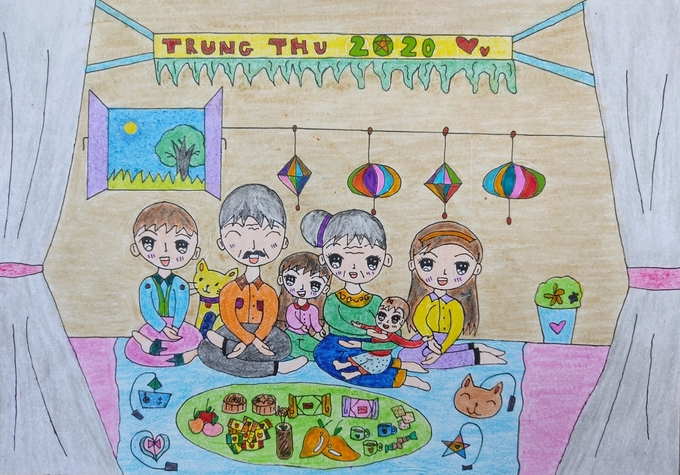 (Photo courtesy of Van Nhu/ via VNE)
Nhu also dreams of a family gathering, when all members embracing the full moon together, enjoying mooncakes, fruits and chatting happily on the Mid-Autumn night. The 7-month-old cousin who Nhu really loves also appears in Nhu's picture.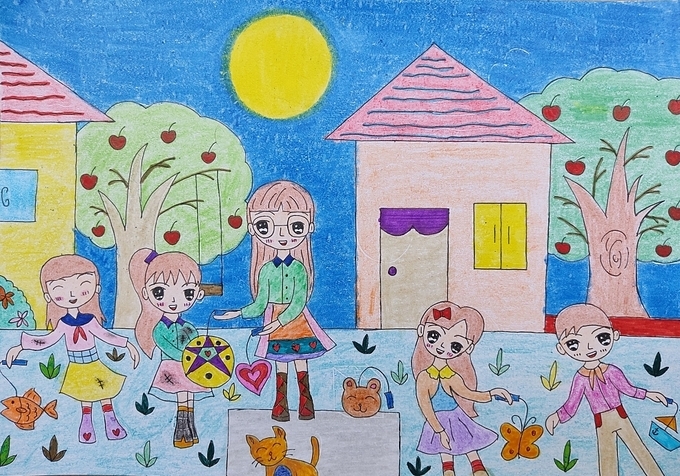 (Photo courtesy of Van Nhu/ via VNE)
In the third painting, Nhu conveys her dreams of all children could have fun in the festival, each kid has their own lantern and parade along the streets in cheers and laughter.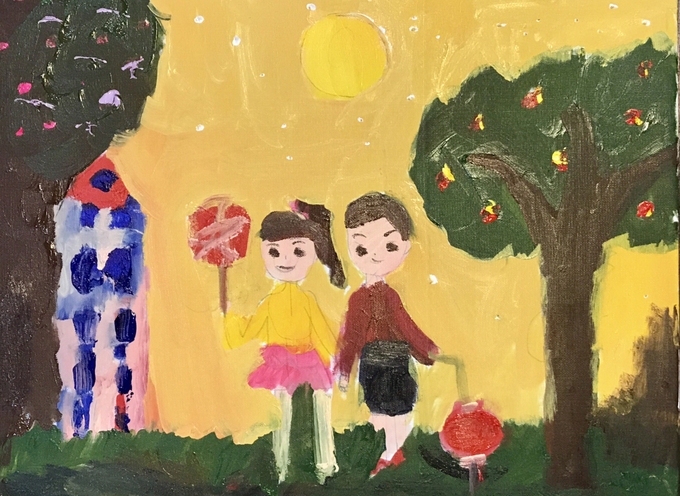 (Photo courtesy of Viet Bach/ via VNE)
Bach Viet, 8, draws of a picture of children joyfully wandering around the street. As Mid-Autumn is hailed the festival for children, Viet wants every child in the world can enjoy the festival to the fullest in the love of family and friends.
(Photo courtesy of Ha Linh/ via VNE)
Ha Linh, 7, gets a plastic battery-operated lanterns which can play songs and light up every year. This year, however, the little girl wants a 7-colored paper lantern to join her friends at Mid-Autumn night.
In the painting is the image of Linh and her mother making paper lanterns on their own. "Making paper lantern ourselves is both economical and environmentally friendly", Linh was quoted by VNE as saying.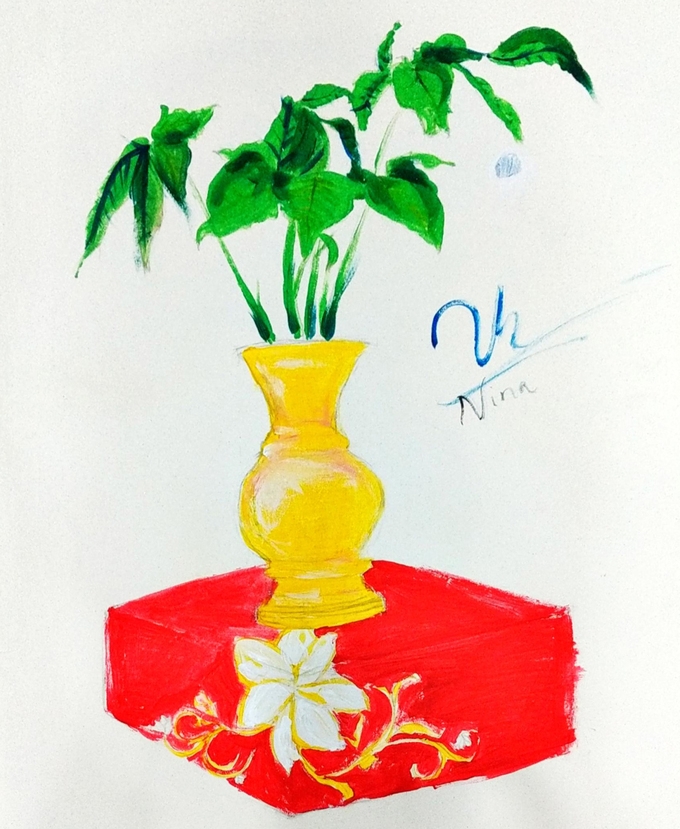 (Photo courtesy of Minh Trang/ via VNE)
Sharing and spreading love at Mid-Autumn night is the wish of Minh Trang. In her picture, Trang draws confectionery gifts, hoping that these small gifts would be distributed to destitute students with great academic performance. She hopes that the gifts would encourage the already good students to be even more diligent at school and obedient at home.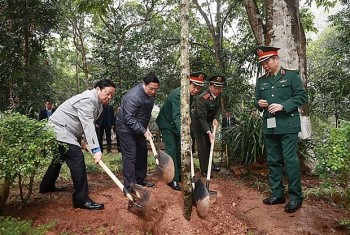 National
The Prime Minister launches a tree planting festival in Ba Vi on New Year of Cat.