Fetal heart rate monitors handed over to Central Highland and Central Provinces' hospitals
In response to the Vietnam's devastating floods in late 2020, the United Nations Population Fund (UNFPA) increases its medical and supplies support to ensure uninterrupted provision of sexual and reproductive health services.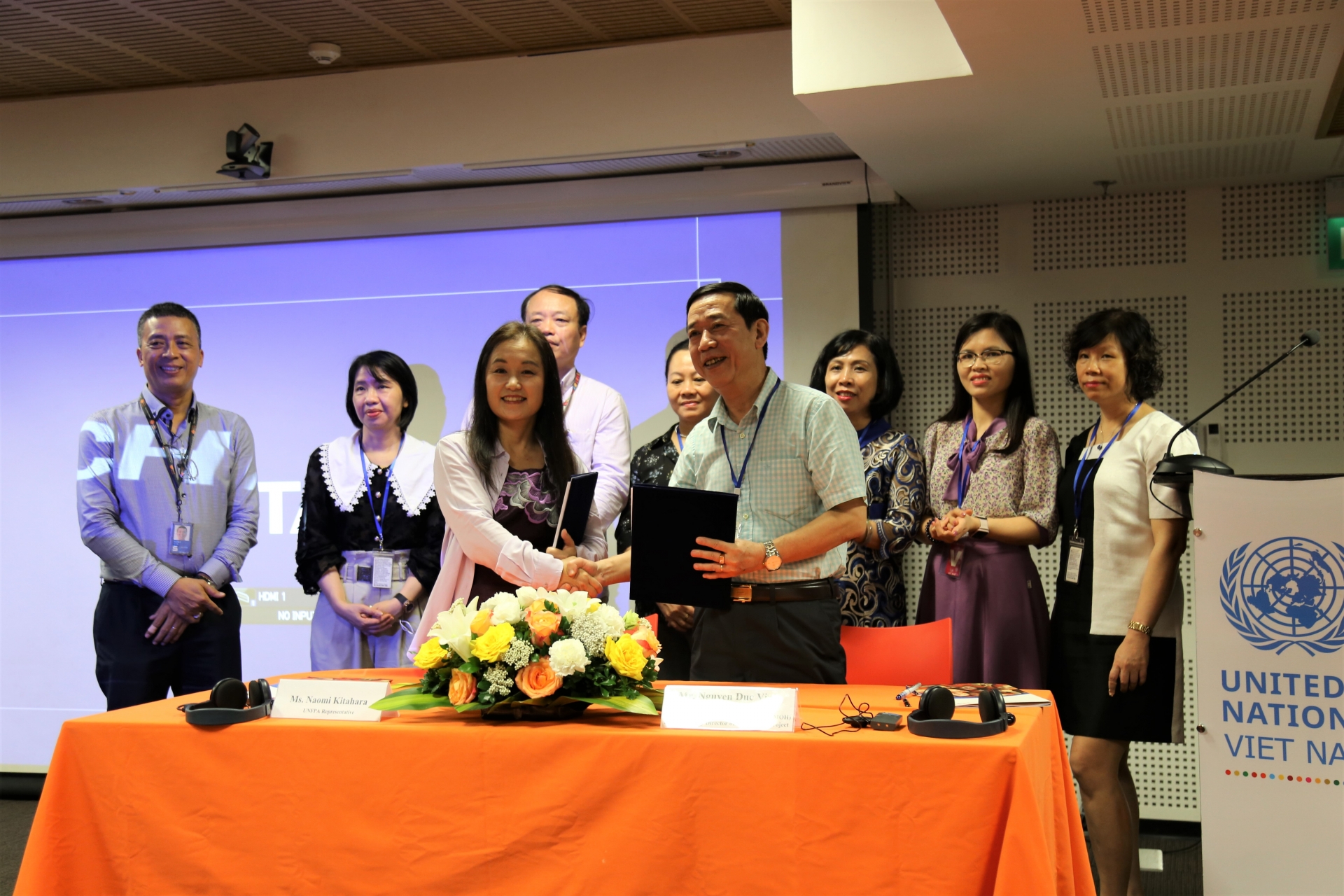 At the handover ceremony. Photo: UNFPA Vietnam
The UNFPA in Vietnam increases it support for sexual and reproductive health services in floods-affected regions in Vietnam. Together with its previous support, UNFPA provides a total of 1,071 Doppler fetal heart rate detectors worth USD 130,000 to protect the lives of pregnant women in Vietnam.
The medical equipment will be distributed to prioritized district hospitals located in the Central Highland and Central Provinces, with financial contributions from the UN Central Emergency Response Fund and UNFPA.
These essential medical equipment were delivered to Vietnam's Ministry of Health in the handover ceremony held on April 2 attended by Dr. Nguyen Duc Vinh, Deputy Director of the Maternal and Child Health of the Ministry of Health and Naomi Kitahara, UNFPA Representative in Vietnam.
The country's central coastal and highland regions have suffered from unprecedented flooding, prolonged downpours and successive typhoons since early October 2020, resulting in more than 200 deaths recorded so far, and displacing thousands of people. At least 7.7 million people in the region have been affected, including an estimated 1,343,162 women of reproductive age with 92,075 of them being pregnant.
According to the joint rapid assessment carried out in November 2020, in which UNFPA experts played a lead role in the most affected areas of central Vietnam, health facilities have been hit hard by floods and landslides, and routine public health programmes such as antenatal, child birth, and post-natal care have been disrupted. Women and girls continue to be unable to access basic health care services, including sexual and reproductive health.
"Today, we are having this event to complement the efforts of the Government in response to the floods and landslides happened in Vietnam in October 2020, to make sure that essential services are provided in a continuous way for pregnant mothers, newborns, and children, particularly among the most vulnerable groups such as migrant workers and ethnic minorities. No woman should die giving birth, and this must hold true even in emergencies," said Naomi Kitahara, UNFPA Representative in Vietnam.
Dr. Nguyen Duc Vinh, Deputy Director of the Maternal and Child Healthcare Department, Ministry of Health highly appreciated UNFPA's support and affirmed, "Protecting all people's health during emergencies is always the top priority of the Government, especially for pregnant women and women with small children who reside in disasters affected regions. UNFPA's support will help the local health care system to be resilient to respond to the negative impacts of natural disasters".
"Pregnancy and menstruation do not stop in emergencies, and as such uninterrupted services for sexual and reproductive health must be provided to women and girls. Let' work together to safeguard the health and rights of women and girls – now!" added Kitahara at the handover ceremony./.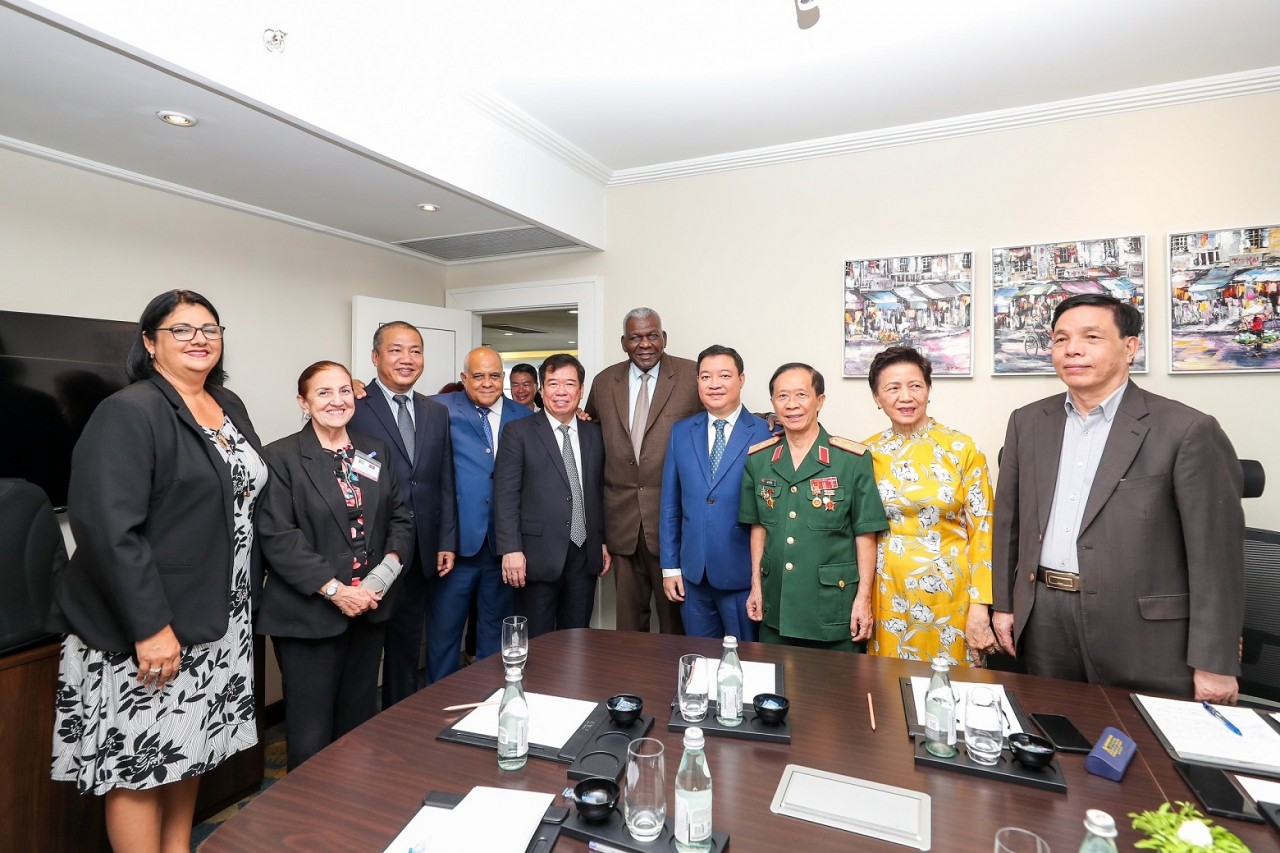 Friendship
President of the National Assembly of People's Power of Cuba Esteban Lazo Hernandez emphasized that Vietnam - Cuba is always united and faithful because they are one family.
September 27, 2023 | 15:11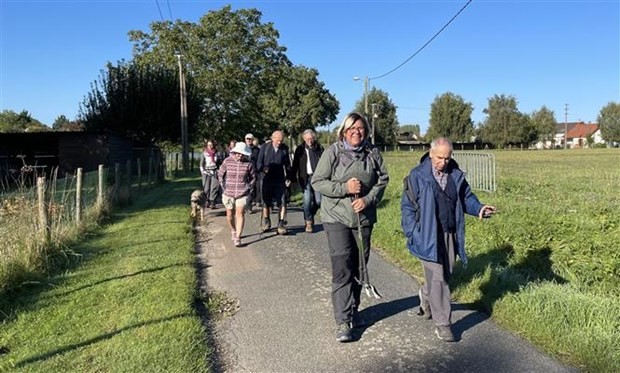 Friendship
The Children's Walk For Hope is a virtual event that will be held globally recently.
September 27, 2023 | 14:54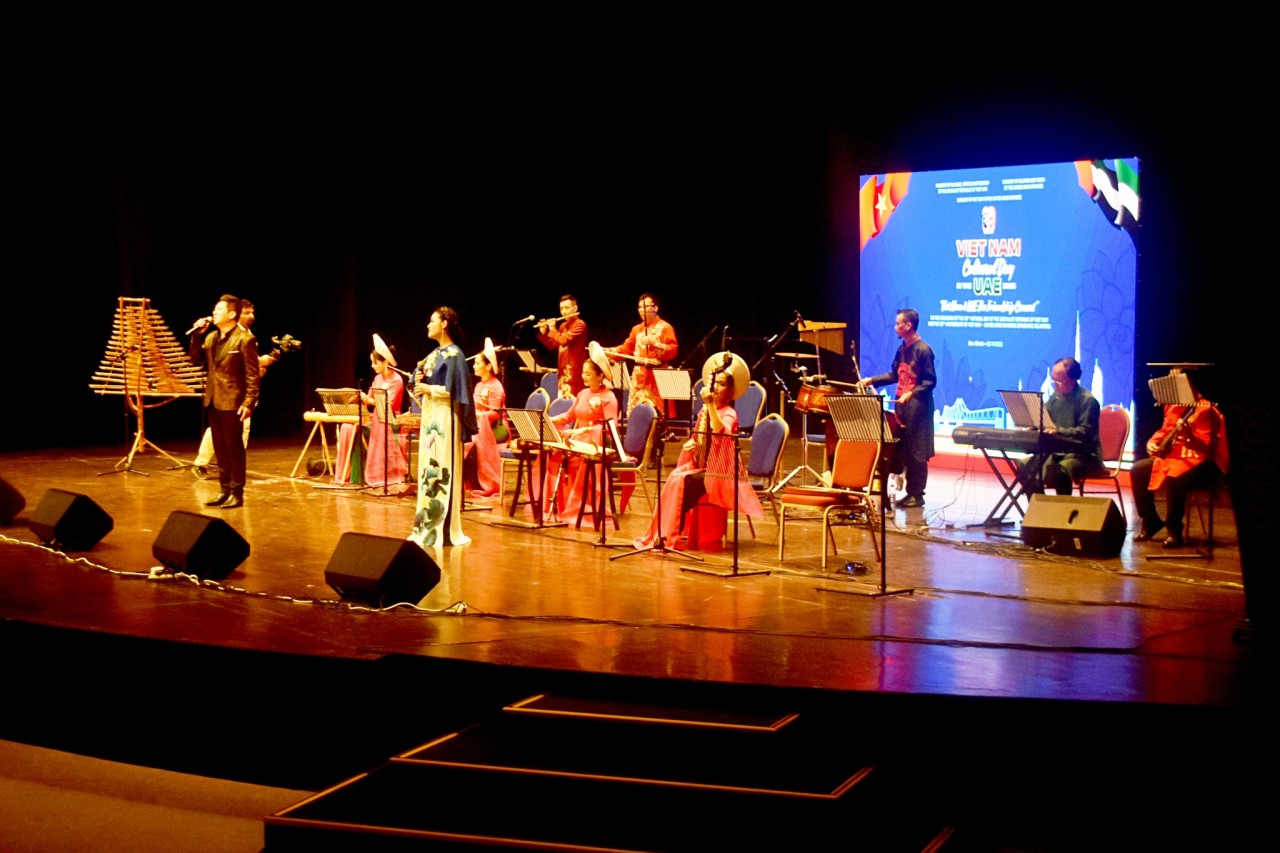 Friendship
A special art performance was held in the capital Abu Dhabi, gathering leading artists from Vietnam and the United Arab Emirates (UAE).
September 27, 2023 | 14:01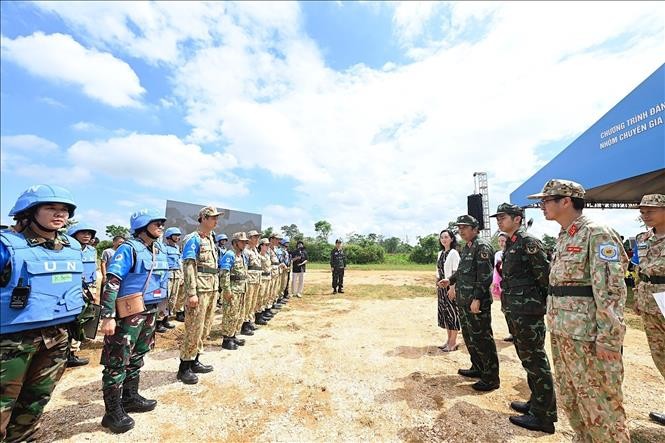 Friendship
Japan and representatives of State members of ASEAN Defence Ministers' Meeting Plus (ADMM-Plus) valued the preparations of Vietnam in hosting the Competency Evaluation Program for Prospective UN Peacekeepers (CEPPP) as well as outcomes of the program.
September 27, 2023 | 07:53