Foreigners shares heartfelt impressions of Vietnam
Foreigners who have been to Vietnam are all impressed by the natural beauty of the S-shaped country, from the magnificent landscape to the rich and diverse cuisine. In 2020, the country's success in COVID-19 and natural disaster containment has left an even stronger impression on foreign leaders residing in Vietnam.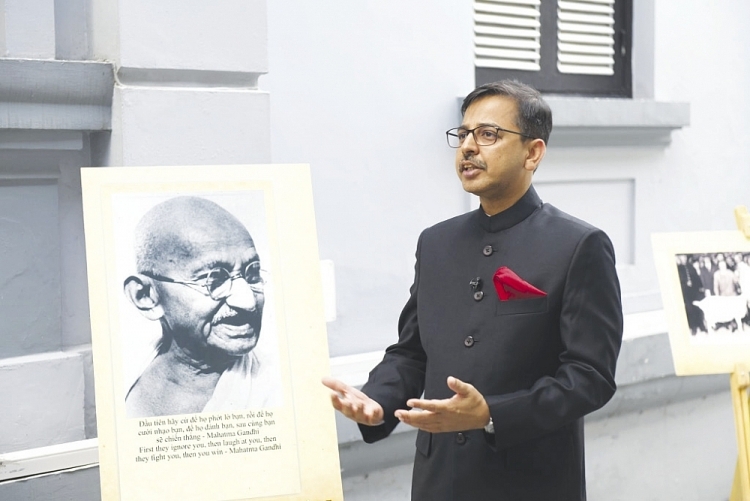 Indian Ambassador to Vietnam Pranay Verma (Photo: Thoi Dai)
Indian Ambassador to Vietnam Pranay Verma: I am more fortunate than other colleagues to live and work in Vietnam
I've been in Hanoi for over one year and most of the time, the city was battled by the COVID-19 pandemic. From different angles, we foreigners all feel very fortunate and safe in Vietnam. I can go out, living and working normally. The Indian Embassy has made many business trips and exchanges between the two countries.
Vietnamese government's drastic and early response is partly credited for the successful COVID-19 control. The country has also taken concerted action among parties to ensure mass testing, contact tracing, mobilizing the entire Government and society in the fight against the novel virus. In addition, I am impressed with the government's transparent information sharings, which reassures all residents about the pandemic.
After successfully controlling the domestic pandemic, Vietnam has actively shared its positive experience with other countries. Vietnam has also donated masks and other medical equipment to international partners, including the Indian Red Cross Association. We are very grateful for this action.
Notwithstanding the impacts of the pandemic, we have also witnessed a very active year in the relationship between Vietnam and India in 2020. India has implemented 12 projects in Vietnam.
In 2021, we hope to promote the writings of the book Encyclopedia on Indo-Vietnam Cultural Relations and Civilization, scheduled to be released in 2022.
The Lunar New Year is a very important day for the Vietnamese people. This year, I celebrate the occasion in Vietnam. We plan to hold congratulatory events to congratulate the Vietnamese staff of the Embassy before their Tet holiday. Entering the new year, I wish the Vietnamese people a lucky and healthy new year.
Inthaxay Soulideth, Third Secretary in charge of Consular Department of the Lao Embassy in Vietnam: Wishing Vietnam a bright and prosperous future
I had had time studying at the French Department, University of Languages and International Studies, Vietnam National University before working at the Lao Embassy in Vietnam. Back then, I could feel the warm and friendly affection of Vietnamese towards foreigners, including Lao citizens. This time when I came back to Vietnam, again I was welcomed by the Vietnamese people's sincere love.
During the COVID-19 pandemic, Vietnam has supported Laos with protective clothing, medical masks, antibacterial masks, testing systems, test kits. We were deeply moved and grateful for the Government and the Vietnamese people.
Tet is a special time for people to rest after a hard-working year, this is what I like the most. The streets are beautifully decorated with a lot of flowers. People return to their hometowns, leaving big cities deserted. This Tet, I will pay a visit to my relatives and friends in Vietnam.
May Vietnamese people a warm, happy, healthy and lucky new year. Wishing Vietnam a bright and prosperous future.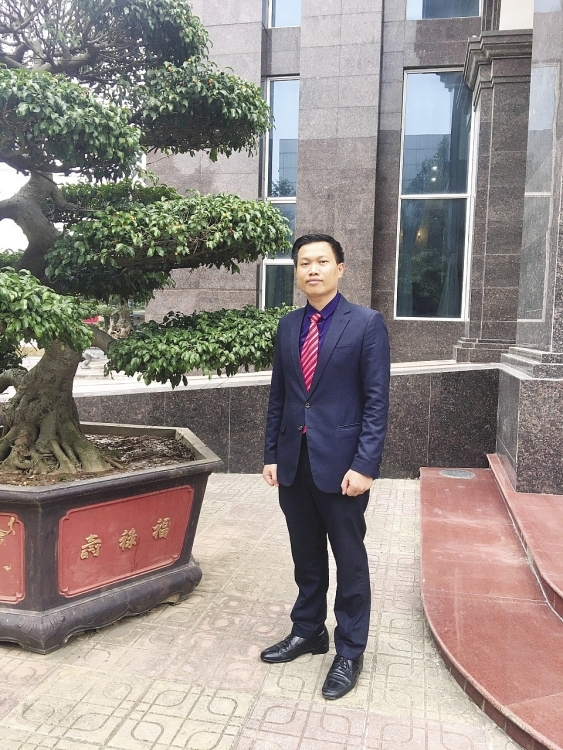 Inthaxay Soulideth (Photo: Thoi Dai)
Alberto Salazar - Head of the Prensa Latina (Cuba) News Agency in Vietnam: Vietnam is a very safe country
I am fortunate to have welcomed three Tets in Vietnam, this year will mark the fourth time. I plan to spend the Tet time in Hanoi like I previously did as I can enjoy the peace of Hang Ma street, West Lake, admiring the blossoms.
Vietnam is a very safe country. I can walk around Hoan Kiem Lake, the Old Quarter until late at night, even 2-3 in the morning without worrying. During the COVID-19 pandemic time, Vietnam proves itself to be an even safer country. That's why I want to continue living here.
Cuba is also really lucky to have Vietnam as a good friend. Vietnam has always been willing to lend Cuba a helping hand during our difficult time from the past to the present. Vietnam also supported Cuba with rice, medicine, cash during the pandemic time.
I earlier planned to return to Cuba in April 2020 but couldn't because of the COVID-19 outbreak. Still, I consider myself a lucky one for having opportunities to stay in a beautiful and safe country like Vietnam.
My job as Head of the Prensa Latina News Agency will terminate in June 2021, but I really hope I would be able to continue living in this beautiful country. In the next 6 months, I will try my best to finish my task, which is to report the latest news in Vietnam and ASEAN to Cuba. I hope that there will be more friendly activities between the two countries.
Hopefully, I could find another job related to journalism after my term ends to continue living and working in Vietnam – my second homeland.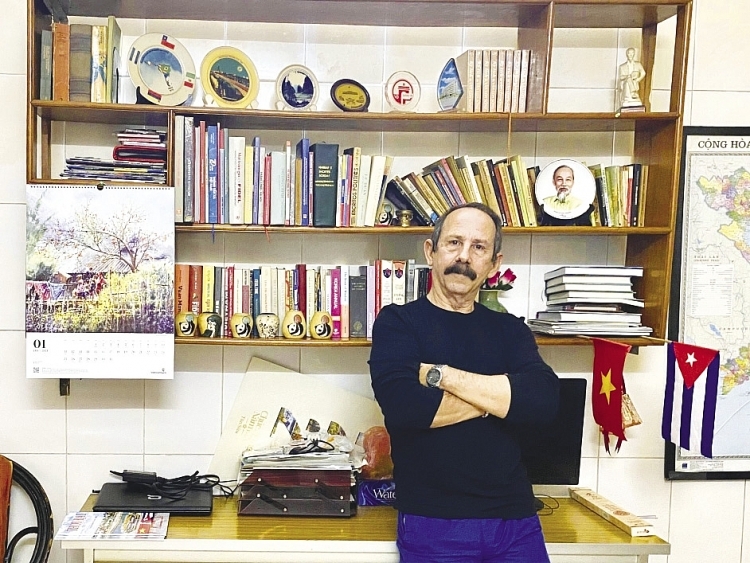 Alberto Salazar (Photo: Thoi Dai)
Ryutaro Maeda General Director of Daisei VEHO Works Co. Ltd: Governance capacity of the Vietnamese government is a strong point in international competition
Last year was a safe year! Sometimes there was a bit of disruption in our life and work. Like many other units and organizations, we gradually learn to adapt in the "new normal" state.
In my opinion, the Vietnamese government has been doing a good job in preventing imported infection sources, localizing the epidemic, and implementing treatment programs. Two Japanese experts working at our company, for example, had strictly followed the government's quarantine rules last December. Now, they are able to join the work at our company and integrate with life in Vietnam in good health condition.
I believe those measures preventing imported infection sources should be continued to be taken seriously in the community until COVID-19 vaccines are available, regardless of your nationality.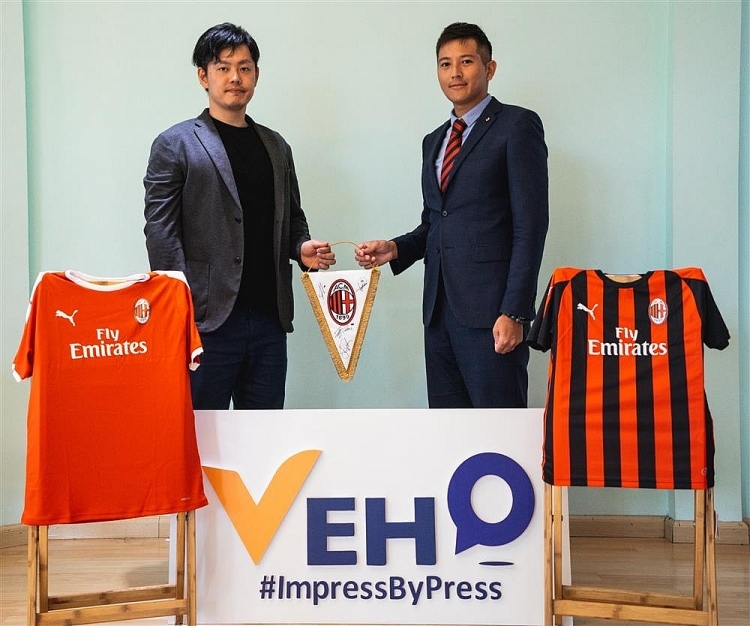 Ryutaro Maeda General Director of Daisei VEHO Works Co. Ltd (Photo: Thoi Dai)
In the context that COVID-19 has been causing significant impacts on the global economy and trade, Vietnam's good control of the disease has created a safe investment business environment for domestic and foreign businesses, which shows the governance capacity of its government. This is really a strong point in international competition. If it is well promoted, I believe it could bring great competitiveness for Vietnam.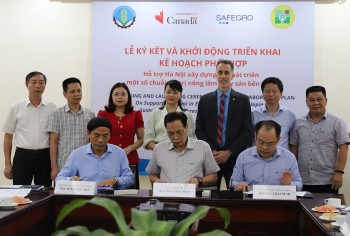 Make in Vietnam
As Vietnam furthers its international intergration, building agro-forestry-fishery high value chains is crucial for the sustainable development of the agriculture sector.