FICO Survey: 77% of Vietnamese prefer digital banking than traditional services
FICO, a global analytics leader, recently released its second annual Consumer Digital Banking study that found Vietnamese tend to be more open to digital banking services than people in other countries in the Asia-Pacific region such as Singapore, Malaysia, New Zealand or Australia.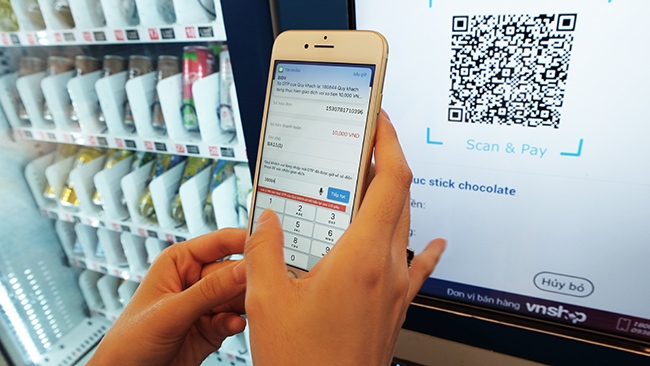 Illustrative photo.
FICO powers decisions that help people and businesses around the world prosper. Founded in 1956 and based in Silicon Valley, the company is a pioneer in the use of predictive analytics and data science to improve operational decisions. FICO holds more than 195 US and foreign patents on technologies that increase profitability, customer satisfaction and growth for businesses in financial services, manufacturing, telecommunications, health care, retail and many other industries. Using FICO solutions, businesses in more than 120 countries do everything from protecting 2.6 billion payment cards from fraud, to helping people get credit, to ensuring that millions of airplanes and rental cars are in the right place at the right time.
FICO's survey was conducted in 10 countries and territories in Asia-Pacific, including Australia, Hong Kong (China), Indonesia, Malaysia, New Zealand, the Philippines, Singapore, Taiwan (China), Thailand and Vietnam. The topic was about the experience of digital banking services.
The high level of smartphone penetration in Vietnam meant that 77 percent of Vietnamese were open to the idea of experimenting with fintech and new financial services to replace traditional ones. Along with Thailand, Vietnam was among the most open countries in the survey, demonstrates the willingness of consumers to embrace digital banking and the opportunities that exist for banks to further develop their offering.
Compared to other countries, Vietnamese were also willing to provide more personal financial information to banks (49%) in exchange for differentiated services such as better interest rates or reduced fees. Vietnam ranked second in this category, just behind Thailand (51%).
Because of that, Vietnamese people have high demands when using these services, such as the requirement to shorten the time for money transfer. Vietnamese also want advanced experiences such as the ability to personalize the website interface, and set up recurring bill payments and security features.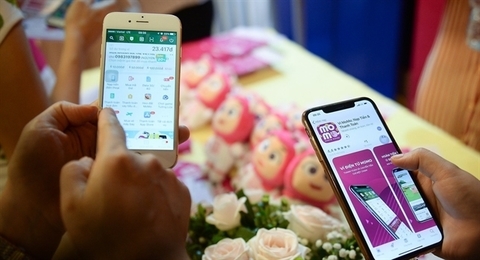 E-wallets were gearing up the race for shares in cashless payment and eyeing rapid growth in the context of COVID-19 pandemic. File Photo
Vietnamnet quoted Aashish Sharma, segment leader for Risk Lifecycle and Decision Management at FICO's Asia Pacific Team, a pioneer in the development of data science used to make analysis and forecasts, saying that in general, users want their experiences with digital banking services to be increasingly simple, fast and personalized.
To do this, banks will have to undertake a comprehensive digital transformation. In that process, they need to refine the user experience journey towards a broader customer segment.
Currently, the main digital transformation trends in the banking sector are the development of a partnership ecosystem, the application of cloud computing technology and, ultimately, putting the user at the center.
Banks have all agreed to the development of a partnership ecosystem and cloud computing applications.
For the third trend, not all banks understand it. After collecting input from users, it is important to use that data for decision making.
The data of banks today is often distributed, with the format of the data different. It is important to clean the data so that it can be used in analysis.
Banks also need to maintain consistency in service quality. If the user is satisfied with the first product and returns to use the second product but has a bad experience, it will be a fatal weakness that will affect consumption decisions.
According to the expert, in the coming time, banks must change from product-based thinking to consumer-based thinking, namely providing services according to the needs of users.
Banks should look for good products and services developed by technology companies to serve the digital transformation of their operations.
This can only be done if the bank has an intelligent decision-making platform capable of gathering data from multiple sources and using analytical models to make decisions. That is the way to find the best approach to improve the customer experience.
According to market research company Asia Plus, there are more than 20 e-wallets in operation in Vietnam, with 94 percent of the market share in the hands of MoMo, ViettelPay, Moca, Airpay and ZaloPay./.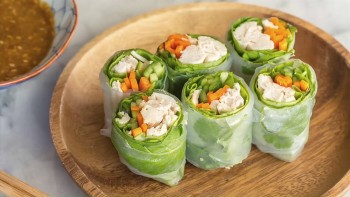 Travel
Rolls are a easy-to-make dish that is loved by many Vietnamese diners as well as Korean stars.