Filipino Family in HCMC Grateful for Help Amid Pandemic
As the pandemic broke out, her school had to close, leaving Ong Farah unemployed for months. During that difficult period, her family has received support from people in Ho Chi Minh City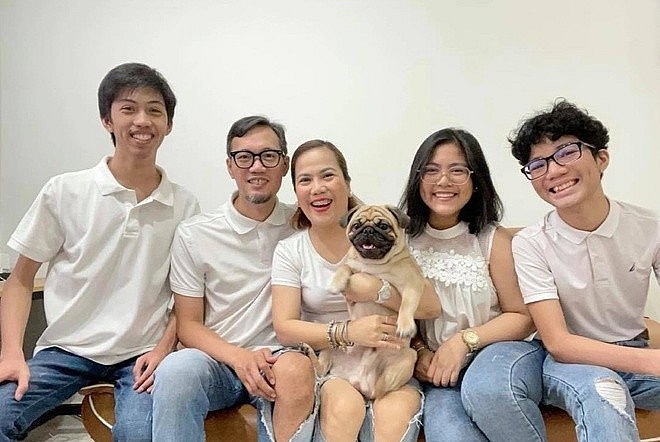 Ong Farah's family. (Photo: Zing News)
Many expats make a living in Vietnam by teaching foreign languages, but during the pandemic many have become unemployed. Ong Farah, 45, living in Binh Tan district, and her husband are such cases. She and her husband switched to online teaching when schools and English centers closed but had to stop after a month because they only had a few students. Struggling in Ho Chi Minh City, they have received a lot of help from residents.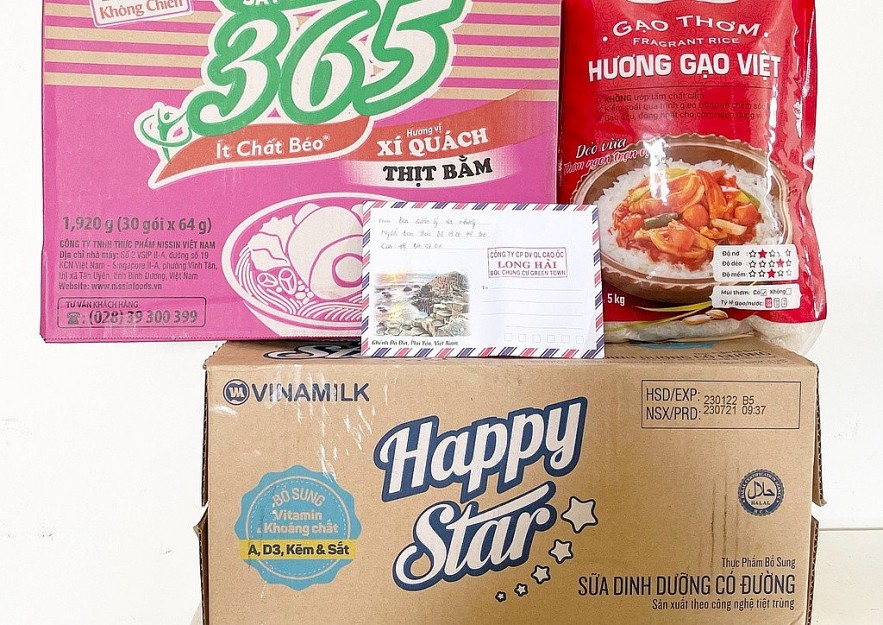 A gift that Ong receives from Ho Chi Minh City residents. (Photo: Zing News)
"Even strangers help us"
Unemployed, her entire family of five had little to live on their savings. Ong had to ask for help through social networks. This Filipino teacher had to join Facebook groups to tell her stories and ask for support. SAPI - The Filipino community in Vietnam was the first to offer help. Ong then received more help from her students. They sent her rice, vegetables and spices.
In lockdown, everyone is struggling, and Ong's family often receives support from a Vietnamese woman in Thao Dien, Thu Duc city. The first gift that the woman gave Ong included 5 kg of rice, a chicken, condensed milk, fish sauce and soy sauce. The last consisted of 14 bags of rice.
Her landlord gives her an 80% discount on her rent over the last three months.
"Many Vietnamese have spent their own money to buy food for foreigners. Even strangers help us a lot, from money to food, or necessities. A stitch in time saves nine. Everything means a lot to my family," Ong said.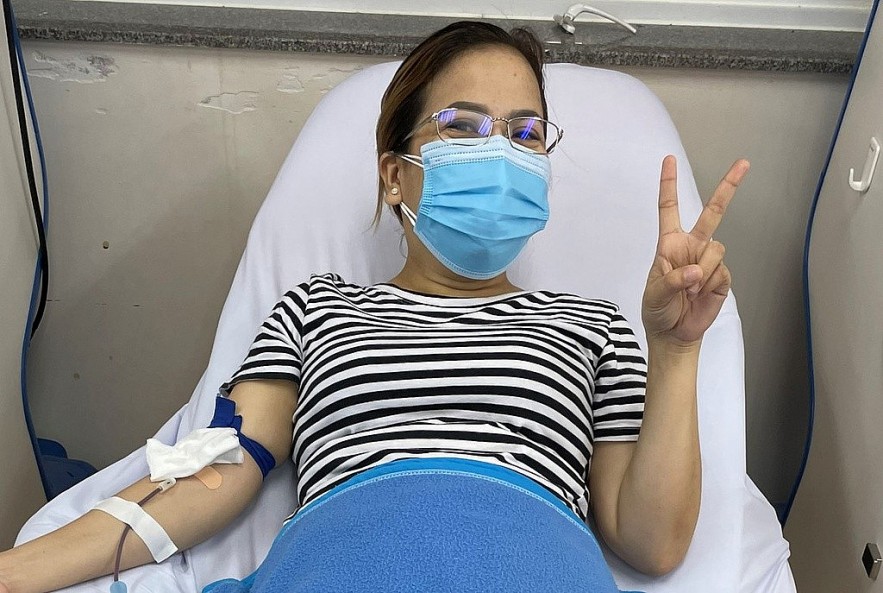 Ong Farah donates blood in Cho Ray Hospital. (Photo: Zing News)
Vietnam is her second home
Having spent 6 years in Vietnam, Ong considers this country her second home. Her whole family feels very lucky to live in Ho Chi Minh City
"I am grateful to receive the kindness from Vietnamese people. They still care about the expat community and they see us as their compatriots," Ong said.
When receiving support, the Filipino family shared the gifts with their neighbors, colleagues or other families who are struggling. Ong gave a portion of the food he received to the Indian family next door. Recently, she donated rice that she was gifted to nearby Filipino families. When she receives support, Ong wants to spread that kindness to people around her.
In response to the good deeds she received from Vietnam, Ong joined her husband and daughter to donate blood at Cho Ray Hospital. "We think this is the most practical and meaningful action right now to show our love and gratitude to Vietnam and its people," she said.
A Vietnamese friend who has been helping Ong for a long time asked her to join help distribute rice around Binh Tan district. Ong will receive rice bags from the friend and deliver them to expat families in her neighborhood.
These days, Ong and her family pray for the good health of the Vietnamese people who have helped her family. Her family will continue to live and work in Ho Chi Minh City after the pandemic is well-controlled.
"Everything will be back to normal soon, I believe," Ong said.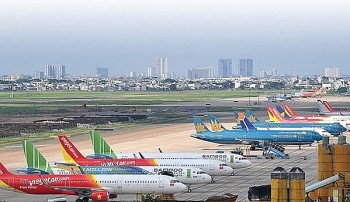 National
Vietnam News Today (Feb. 9): Vietnamese Prime Minister starts official visit to Singapore; Vietnam among destinations for best slow travel holidays in 2023; Vietnamese aviation market predicted to fully recover by year-end; Vietnam weathers crisis to record robust growth thanks to digital boom.