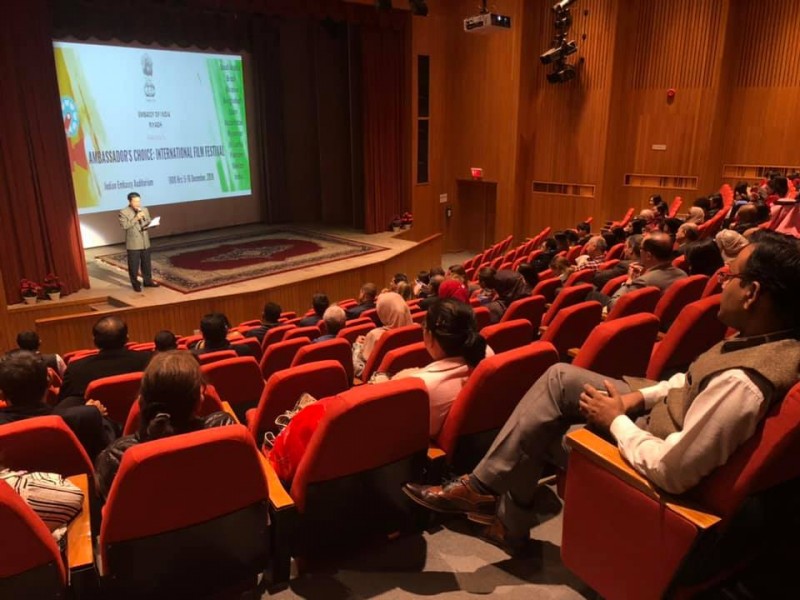 Screening movies is one of the most effective ways to introduce Vietnamese culture to Saudi Arabia's people. Photo provided by Vietnamese Embassy in Saudi Arabia
This is the first time we have held a film screening in Saudi Arabia thanks to the more open policy of the host country. On the evening of December 16, the film "I See Yellow Flowers on the Green Grass" has attracted the attention of more than 100 participants, including more than 60 audiences who are diplomatic corps and more than 40 Vietnamese citizens currently working in Riyadh.
Based on the novel by best-selling author Nguyen Nhat Anh, the film, directed by Vietnamese-American Victor Vu, is set in the mid-1980s in a small village, telling the story of two young brothers who share everything, but compete for the affection of a girl.
It has won a number of domestic and international prizes, including the "Best Film" title at the TFF Kids International Film Festival 2016 and the reputable "Bong Sen Vang" (Golden Lotus) prize at the 19th Vietnam Film Festival in 2015. The movie also bagged the "Best Film" award at the second Silk Road International Film Festival.
The screening of the film aimed to enhance cultural relations and people-to-people exchanges between Vietnam and Saudi Arabia.
It also looks to develop the bilateral cooperation in art and culture and increase mutual understanding.
Also at the film screening, the Vietnamese Embassy introduced some Vietnamese traditional dishes to guests./
VNF